In the new season, designer jewelry is presented in the form of jewelry as well as costume jewelry. Both can be quite different in terms of design and style, but they both look spectacular and superb.
Fashionable jewelry will help you create a glamorous image by adding the desired notes of chic and luxury. And it is not always necessary to wear flashy and bright jewelry or bijouterie; small and delicate accessories can often enhance your look so beautifully.
Designers present gorgeous ideas on how to wear jewelry and what options to choose jewelry not only for the spring-summer season but also for the autumn-winter season. The warm weather season will please girls with bright and sizeable colored jewelry, including massive bracelets and colored earrings. And the fall-winter trend will be gold and silver jewelry layered chicly, as well as more discreet jewelry in quieter colors.
This article will help you understand what jewelry is popular today and what will be popular in 2022. The New Year has crept up on us quickly. That means it's time to update your wardrobe to keep up with the latest fashions. And we'd like to assist you with that. It is not necessary to spend a lot of time watching fashion youtube-vloggers, reading fashion industry blogs, and scrolling through Instagram for hours on end. If you want a quick option, all you have to do is read ahead. Jewelry fashion trends are also changing, so it's time to rethink your jewelry collection:
Look for pieces that can be worn with different outfits and are versatile.
Make sure to make a distinction between formal jewelry and everyday wear.
Even if you have a sizeable jewelry collection, there may be things you still want to buy.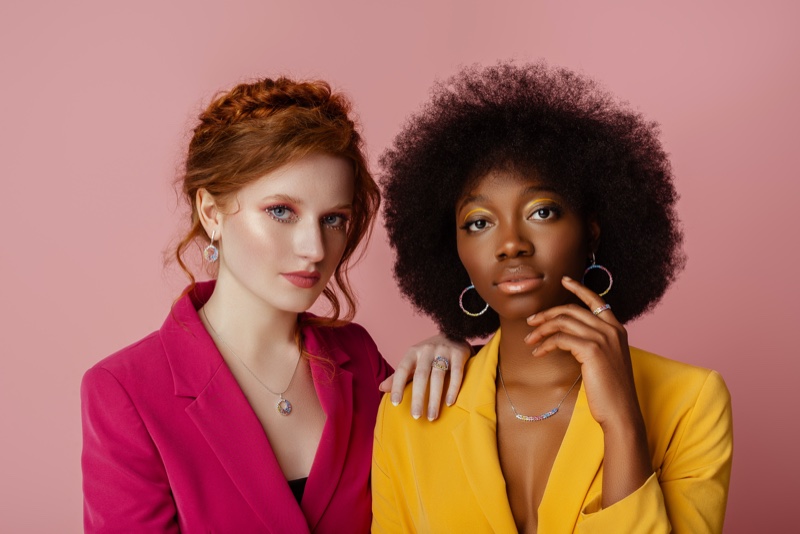 Trends that are not in fashion
Discover what jewelry is not so popular this year.
Plastic accessories. When worn sparingly, plastic accessories can be fashionable, but be aware of wearing too much of it. It can cheapen your outfit and especially doesn't work in a professional office setting. Many designers have stepped away from this trend in 2022.
Ankle bracelets also became irrelevant this year. Most likely, this is a temporary phenomenon, and it is worth waiting for the summer to see them in the collections again;
Daintiness in the classical sense is also not very popular with jewelry houses. We are talking about small pieces of silver and gold with pretty little flowers and shiny stones;
Stud earrings have also become unfashionable, but they can look great when worn with other jewelry types.
Bracelets with charms;
Rings with a classic version of a shiny mono stone in the center (a type of diamond cut). Go for a more modern cut.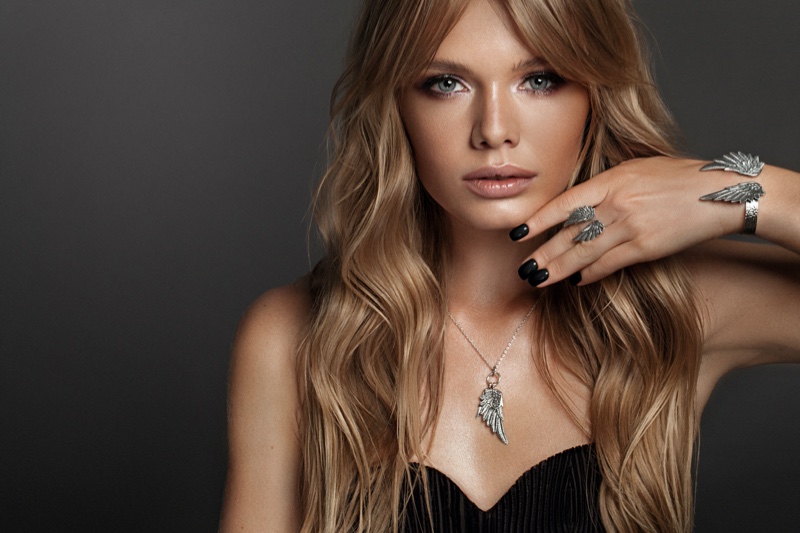 Shape and color of fashionable jewelry – current trends 2022
Jewelry fashion is a complicated science. Why? People are not used to renewing their jewelry every year, unlike clothes and shoes. Of course, if you buy a diamond ring, it's for life. But if you want a stylish accessory made of jewelry metal, it is worth stopping at silver. Due to the low cost of the white metal, you can change accessories like gloves to suit every image.
Let's take a look at the main trend – what jewelry is in fashion:
geometric ornaments;
pearls in all variations;
massive chains and layering;
natural stone of bright colors;
massive – this applies to bracelets, necklaces, and rings;
non-standard jewelry in form and purpose;
minimalism and brevity in design.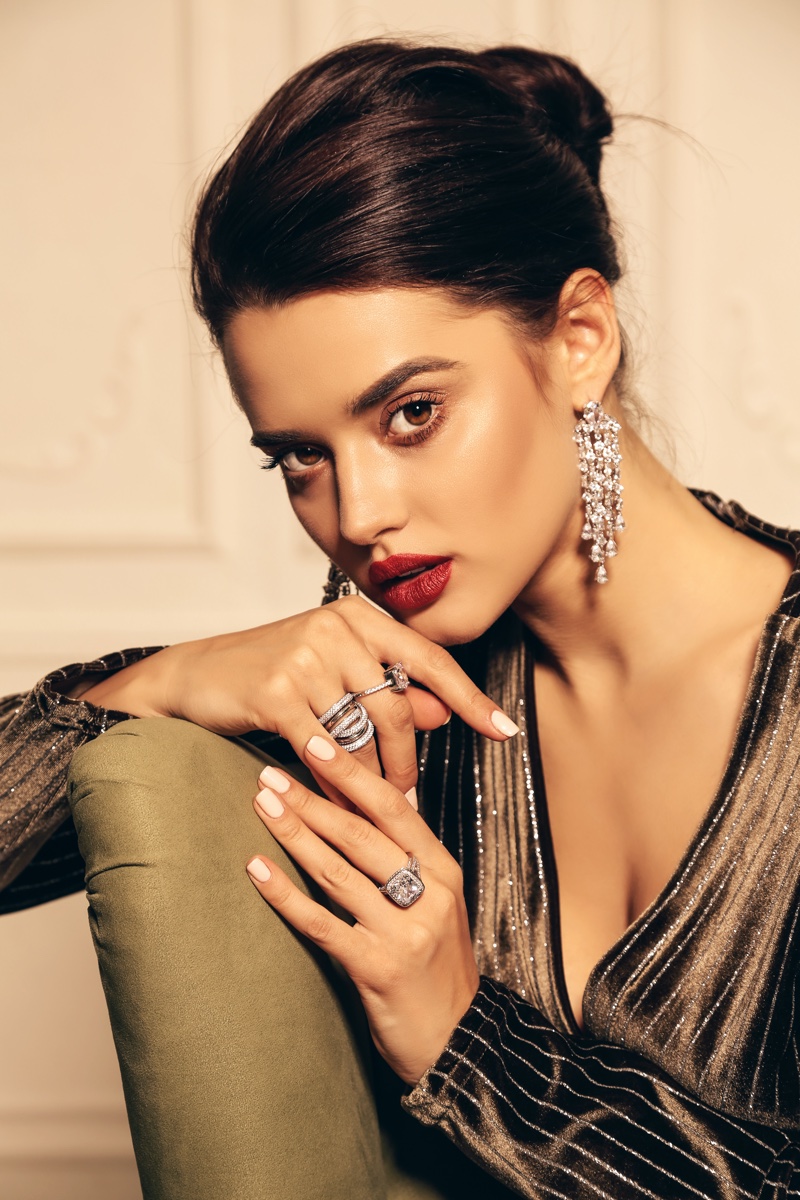 Are stones and fashion jewelry a good combination?
As previously stated, natural stones are the season's trend. If gems were once thought to be a relic of the past, today they are used to decorate all fashion accessories. This is true not only for jewelry but also for other accessories and small items in a woman's closet, such as shoes, handbags, socks, scarves, brooches, headbands and hairpins, and so on. Stones should be bright and have a distinct texture. If it's a pendant, it should have a large stone. A bracelet should be made of various colored semi-precious stones of different sizes and shapes. This type of jewelry goes well with the trendy boho style and casual wear, oversized looks, and other modern trends.
Top 5 most fashionable stones of 2022:
Pearls – white, gray, colored;
Quartz – pink and green;
All colors of agates (even dyed);
Turquoise;
Lapis lazuli (azurite included).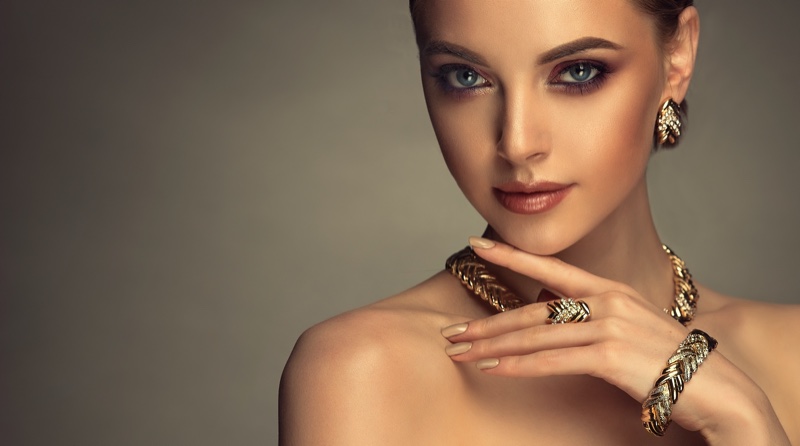 Fashionable jewelry that will make you a queen in 2022
We have you covered when it comes to what earrings are in fashion now, what to adorn your fingers with, and what celebrities are wearing on social media. You can find Faith-Inspired Fine Jewelry, novelty designs, and colorful pieces in the most stylish jewelry of 2022:
Cuff earrings are a major trend! These are both small earrings for the upper part of the ear, large earrings-clips for the whole ear, and non-standard in shape earrings, which go beyond the shell;
Phalanx rings are still relevant. And these small rings don't seem to be about to give way to other pieces. The "Infinity" and "Parallel" rings are the season's bestsellers;
A pearl necklace complements the image of a businesswoman as well as those going out for a romantic date. A string necklace is a classic, but you can upgrade it in 2022. The main trend is a pearl necklace with a pendant or mixed with other gems;
Bracelets made of natural stone beads (this is for layering on the wrists);
Bracelets that combine elements "from different stories." For example, an oval stone, round bead, and square gem on one chain.
Beads and chokers made of bright gems – turquoise, amethyst, amazonite. Such beads maybe with "inserts" of other gems;
Large chains of irregular weaving combined with thin chains and finished with a small pendant.
Conclusion
Don't forget to shop according to your lifestyle. There's no point in buying expensive jewelry just to wear it once in a lifetime. Pick a jewelry box full of versatile jewelry that will be appropriate for any occasion.
For 2022, there are many ways and trends to follow. Whether you're a fan of pearls, colorful gemstones, or silver, the options are endless. What trends are you excited to try this year? Comment below.