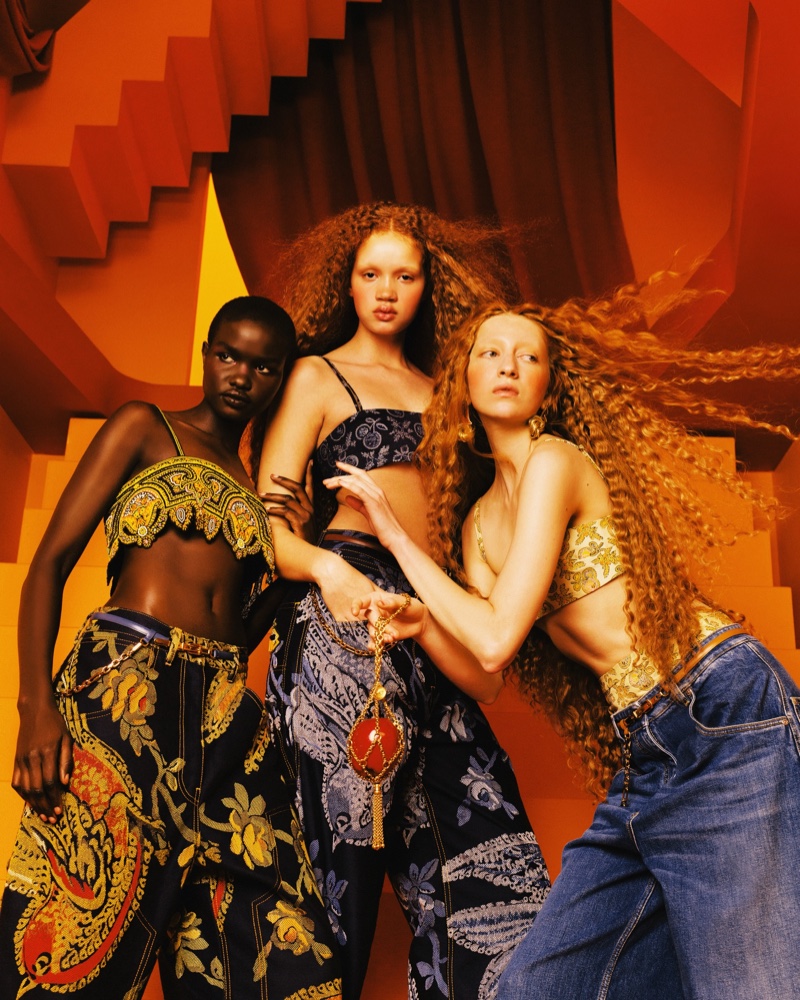 Etro takes on a magical journey with its spring-summer 2023 campaign, Eden of Etropia. The stunning visuals feature the talented trio of Akon Changkou, Iman Kaumann, and Livia Hammar, who bring the enchanting world of Etropia to life.
Inspired by the romantic and mythical world of the Pre-Raphaelites, the new Etro spring 2023 campaign is a visual feast reimagined with tightrope walkers, fairies, magicians, and princesses. The models navigate a mesmerizing, labyrinth-like set, where stairs, walls, and windows seemingly defy logic in a captivating, fairytale-like atmosphere.
Etro Spring/Summer 2023 Campaign
The dreamy images, masterfully captured by photographer Zhong Lin, showcase the Etro spring 2023 collection highlighting printed crop tops and skirts paired with statement platform heels. The boho-chic aesthetic is further enhanced by colorful embroidery, adding a whimsy touch to each piece.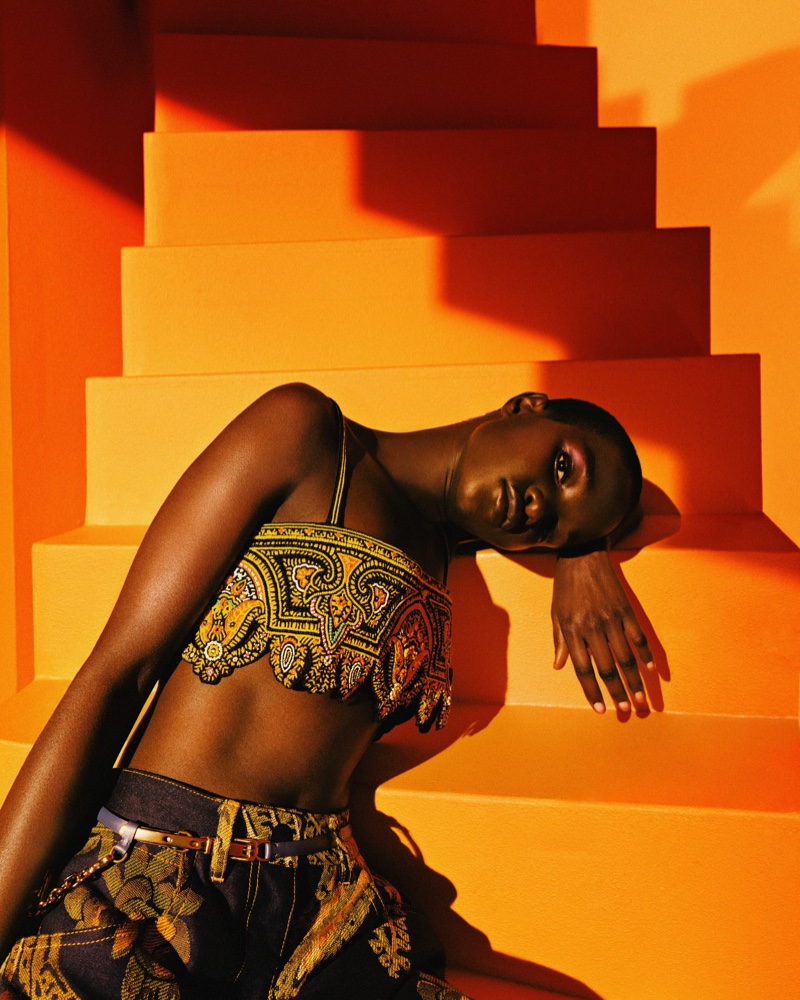 Creative director Marco de Vincenzo's designs take the spotlight while fashion editor and stylist Gabriella Karefa-Johnson expertly curated the looks. Hairstylist Jawara and makeup artist Ammy Drammeh worked their magic, transforming the models into ethereal beings fit for this mystical realm, with Iman Kaumann and Livia Hammar's auburn tresses standing out.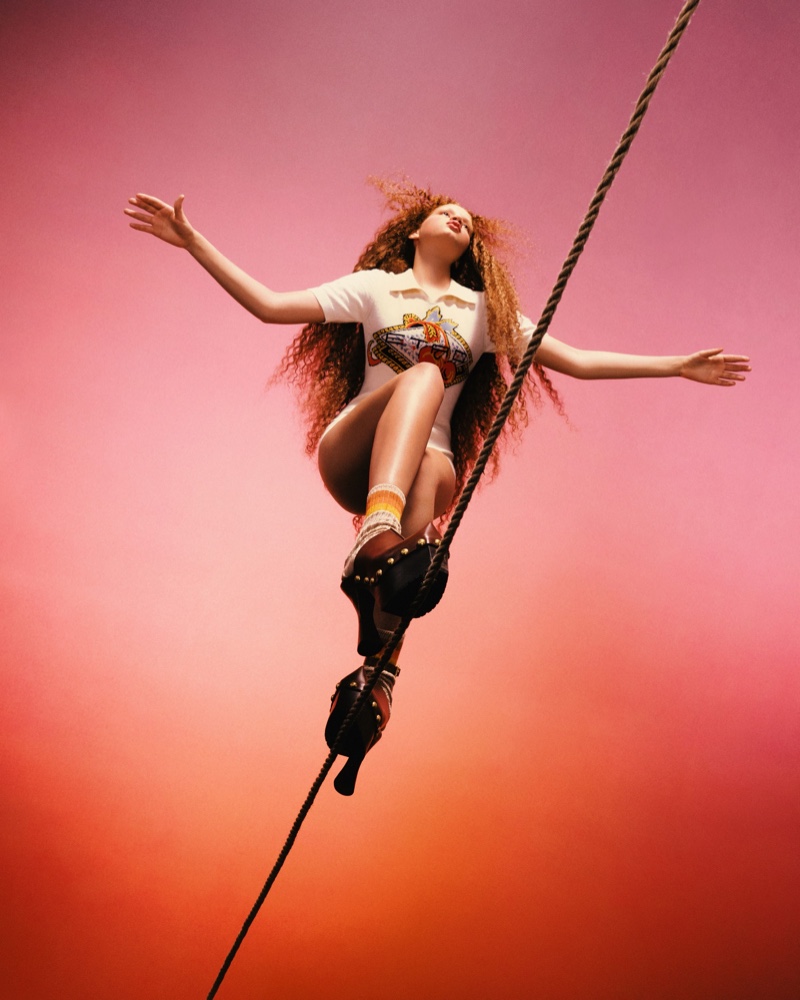 Casting director Anita Bitton handpicked the perfect muses for this fantastical journey, and manicurist Sylvie Macmillan added the finishing touches to complete the enchanting looks.