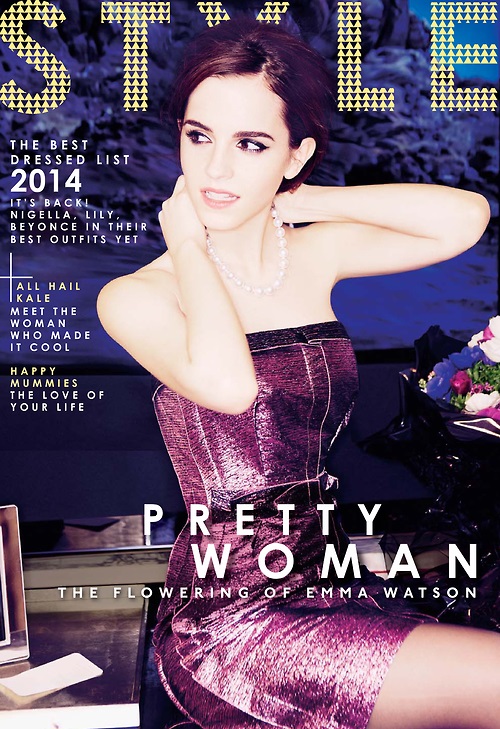 Emma Talks Negative Side of Fashion–23-year-old star Emma Watson graces the latest issue of the UK's The Sunday Times Style and included inside is an illuminating interview. The "Noah" actress told the magazine that it has been difficult growing up in the spotlight, but she can "take criticism on the chin a lot more". As for the pressure to be perfect, Watson admits that the expectations can be hard.
"As a younger woman, that pressure got me down, but I've made peace with it. With airbrushing and digital manipulation, fashion can be an unobtainable image that's dangerously unhealthy. I'm excited about the aging process. I'm more interested in women who aren't perfect. They're more compelling," the red carpet star tells the publication. Ellen von Unwerth captured Emma for the new photo shoot which is out on newsstands now.
Enjoyed this update?