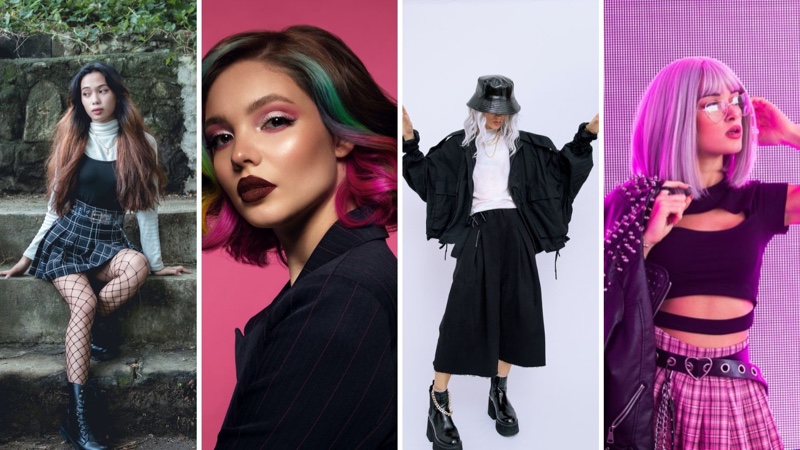 Are you looking to add a little edge to your wardrobe? E-girl aesthetic outfits might be just what you need. This trend has gained popularity in recent years with its unique blend of goth, 90s grunge, and anime-inspired styles. 
E-girl style is all about standing out and expressing yourself through your clothing choices. E-girl is short for an electronic girl, and the term started gaining popularity around the mid-2010s, in contrast to the clean look of the VSCO girl.
E-girl outfits typically feature bold colors, graphic tees, plaid skirts, and chunky boots. The overall look is a mix of cute and edgy, focusing on creating a unique and eye-catching ensemble.
Whether you're dressing up for a night out or just want to add some edge to your everyday look, this unique style offers a fun and creative way to express yourself.
E-Girl Aesthetic: Key Elements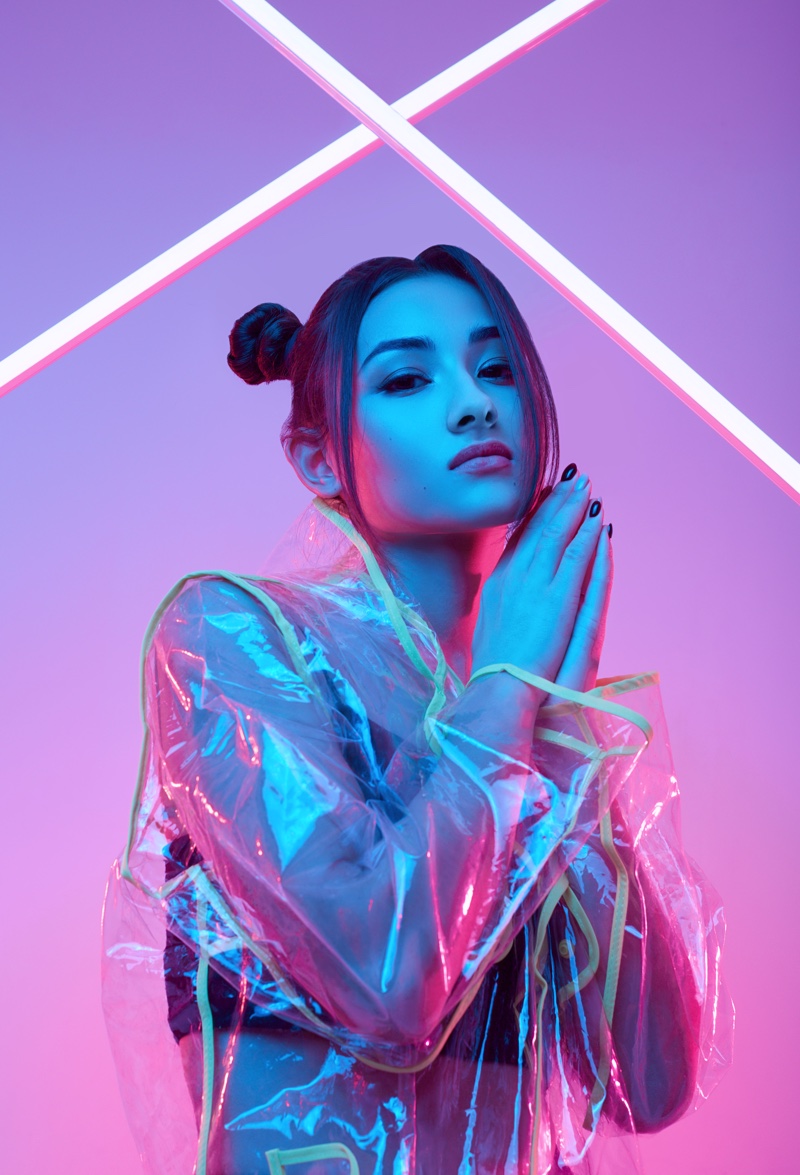 If you want to achieve the perfect e-girl aesthetic outfits, there are a few key elements that you should incorporate into your outfits. Read on as we'll discuss color and other essentials.
Colors
When it comes to outfits, certain colors are more popular than others. Black is a staple color in the aesthetic, adding a touch of edginess to any look. Other popular colors include pastels, especially pink, purple, and blue. These colors add a softness to the look that contrasts nicely with the darker elements.
Another popular color combination is black and red. This creates a bold, striking look that is perfect for making a statement. Feel free to experiment with different color combinations to find what works best for you.
Choker Necklaces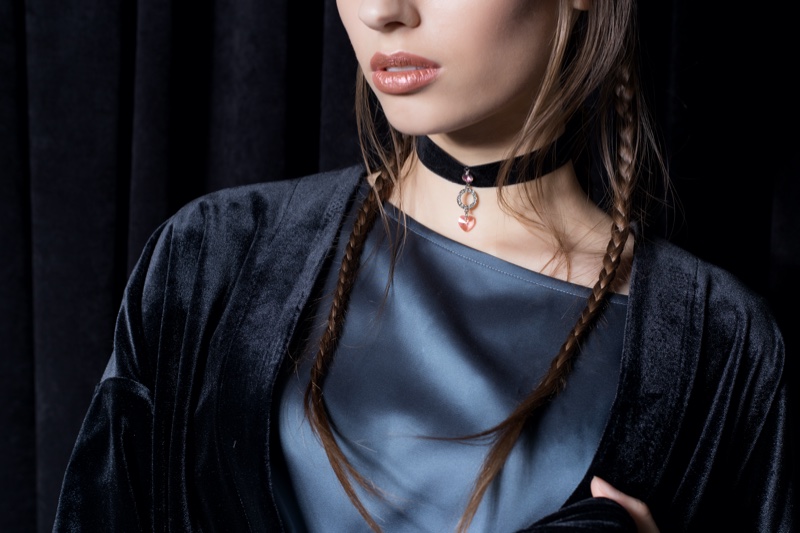 Chokers are absolutely essential when it comes to achieving the iconic e-girl look. These fashionable accessories not only add a touch of grunge but also serve as a defining element of the aesthetic. With their ability to effortlessly elevate any outfit, chokers have become a go-to accessory for trendsetters worldwide.
​Hair Clips
Butterfly clips are a delightful accessory that instantly transports you to the nostalgic Y2K era, infusing your e-girl style with a whimsical and playful vibe. These charming hair accessories not only evoke a sense of nostalgia but also stand out with their vibrant and eye-catching colors. 
Fishnets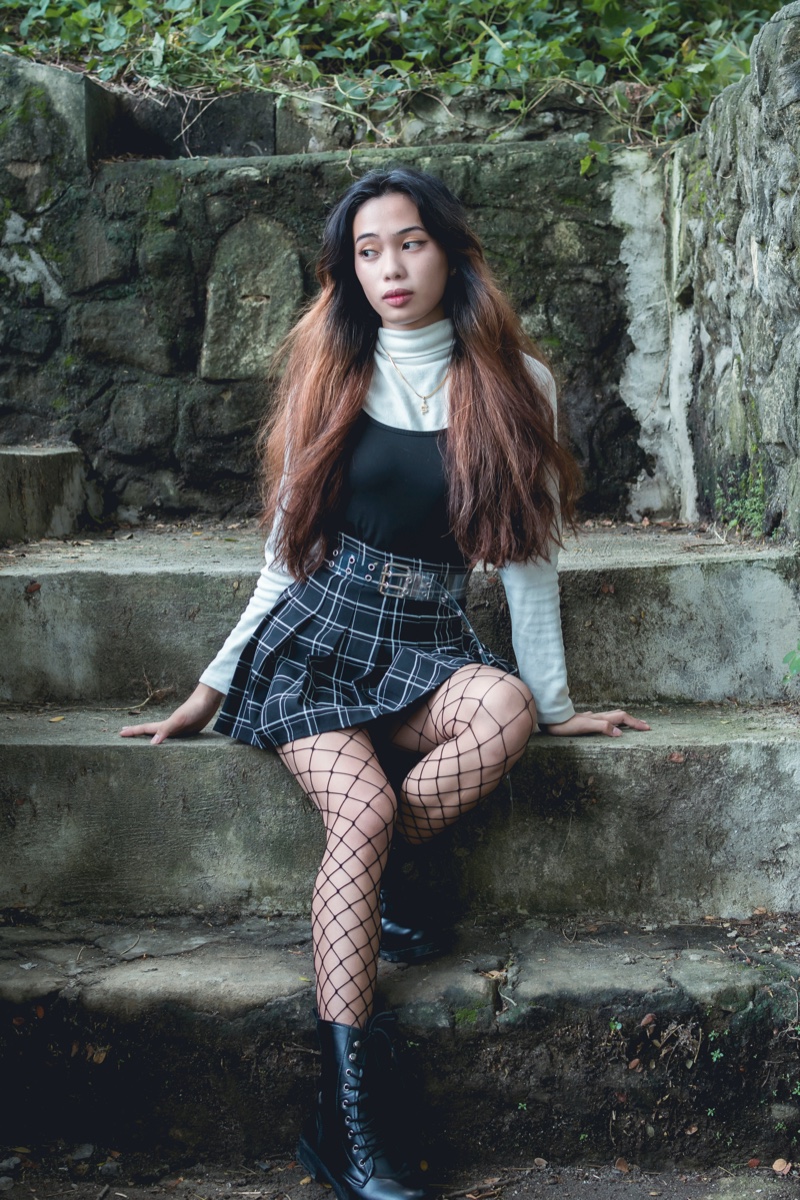 Incorporating fishnet tights or arm sleeves into your outfit is an excellent way to infuse a captivating goth appeal into your overall look. Enhance your ensemble with these chic accessories that effortlessly exude an air of edginess.
Alternatively, fishnet arm sleeves offer a unique twist, allowing you to embrace the goth aesthetic while accentuating your arms with a daring vibe.
Whether you pair them with a little black dress or layer them under ripped jeans, fishnet tights, or arm sleeves, effortlessly add an element of intrigue and boldness to your fashion repertoire.
Plaid Skirts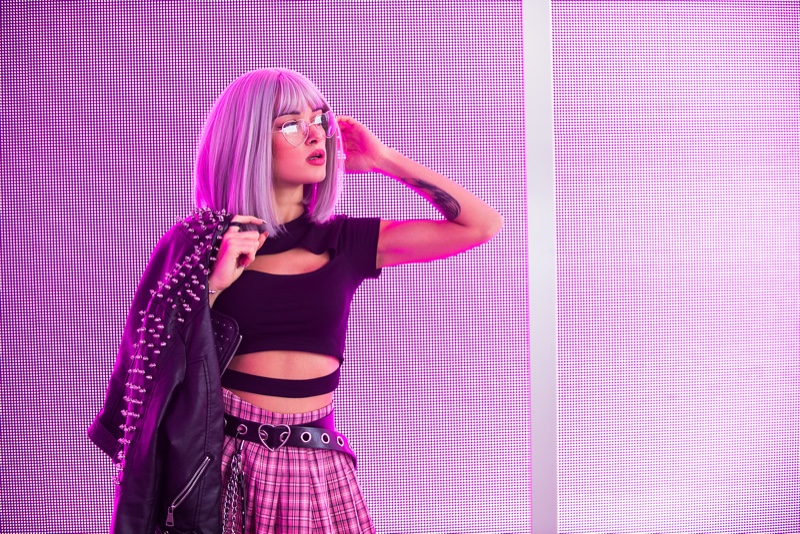 Plaid skirts are another staple piece for mastering the aesthetic. These versatile pieces effortlessly capture the essence of the trend, adding a touch of gothic charm to your outfit.
The distinct plaid pattern exudes rebellious sophistication, whether you choose a mini or midi length. Pair your plaid skirt with a graphic tee or crop top for a cute and alternative look.
Complete the ensemble with chunky boots or sneakers to showcase your individuality and embrace the true spirit of the e-girl style.
Long Sleeve T-Shirt
Long sleeve t-shirts are a must-have for the e-girl aesthetic, bringing versatility and edginess to your overall look. These shirts beautifully complement the mix of goth, grunge, and anime-inspired styles that define the trendy fashion scene.
Whether you rock them with a plaid skirt or opt for baggy trousers, long-sleeve tees effortlessly strike a balance between comfort and style, ensuring you feel and look fantastic.
Chunky Sneakers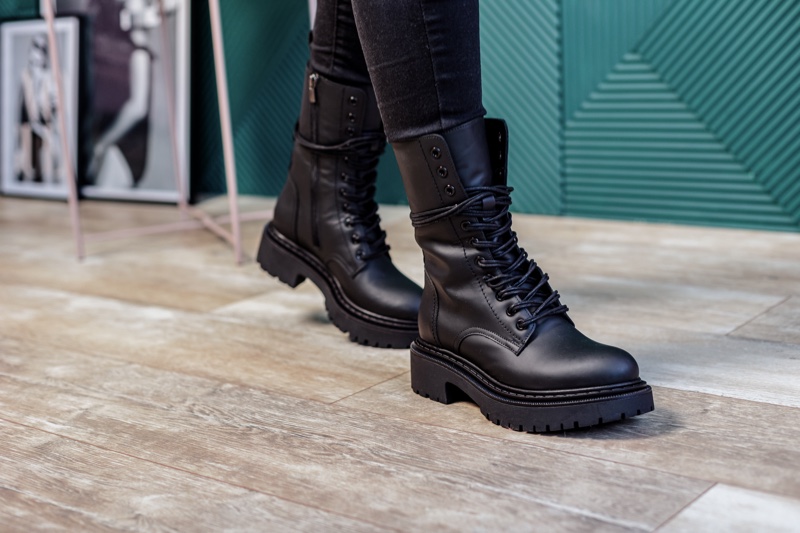 You can also add chunky sneakers to the list. These sturdy and stylish footwear choices effortlessly complement various outfits, whether you pair them with skinny jeans or a trendy mini skirt.
With their retro vibe and bold presence, chunky sneakers or chunky boots add an edgy style to your ensemble, making a confident statement with every step.
They go well with just about anything, ranging from oversized tees to flannel shirts and ripped pants.
Baggy Pants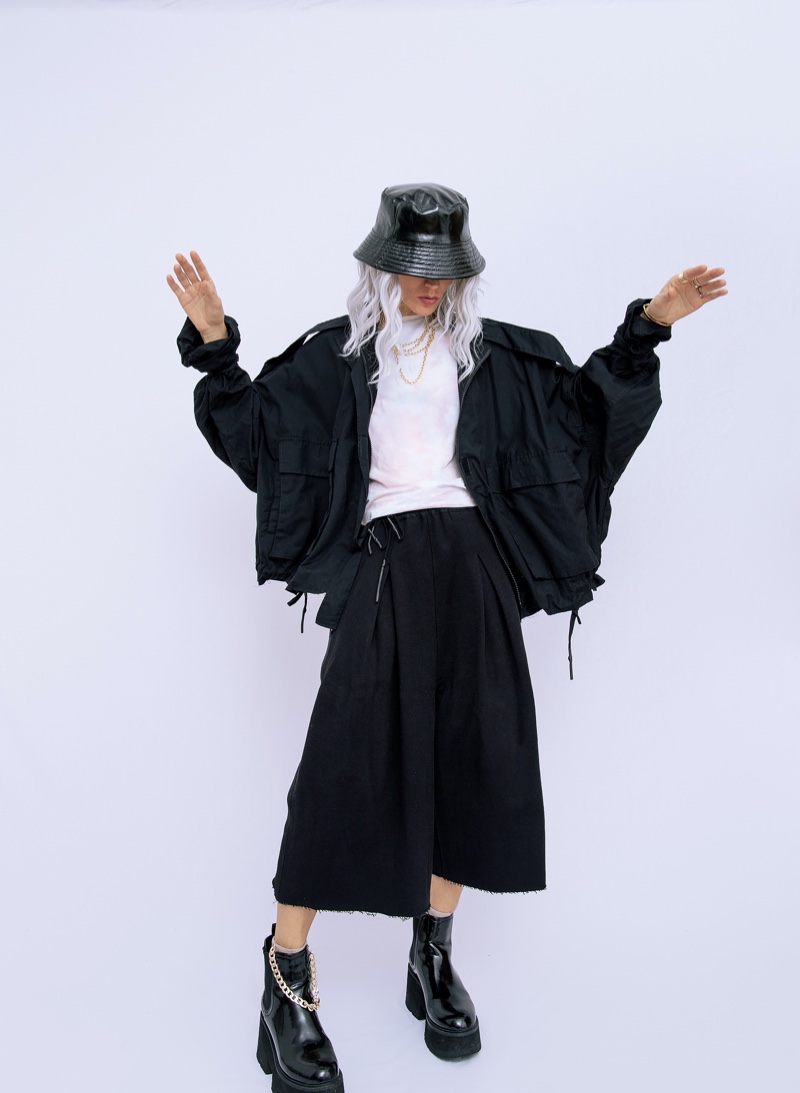 Incorporating baggy pants into your outfit is another stylish option when it comes to embracing the trendy look. Whether you choose cargo pants or relaxed jeans, the key is to prioritize comfort and an effortlessly cool vibe.
These loose-fitting bottoms perfectly capture the laid-back yet edgy aesthetic that defines the e-girl fashion trend. Pair your baggy pants with a crop top or a graphic print shirt to strike the perfect balance between casual and statement-making.
Bucket Hats
Adding a bucket hat to your outfit can elevate your style, but it's not necessary. This casual accessory has the ability to make any outfit a cute look. To achieve the aesthetic, consider opting for dark or pastel colors when it comes to bucket hats. 
Bags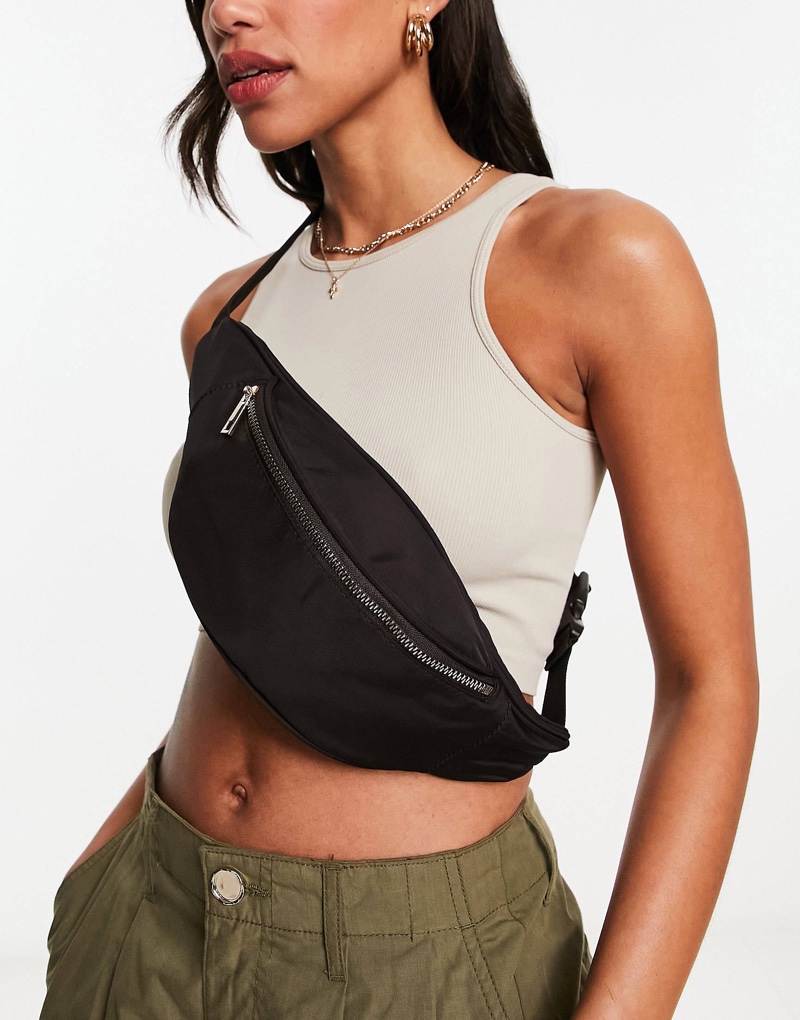 When it comes to bags for e-girls, backpacks are a popular choice. They're practical and add a touch of casualness to any outfit. Fanny packs are also making a comeback and are a great option for those who want to keep their hands free.
Outfit Ideas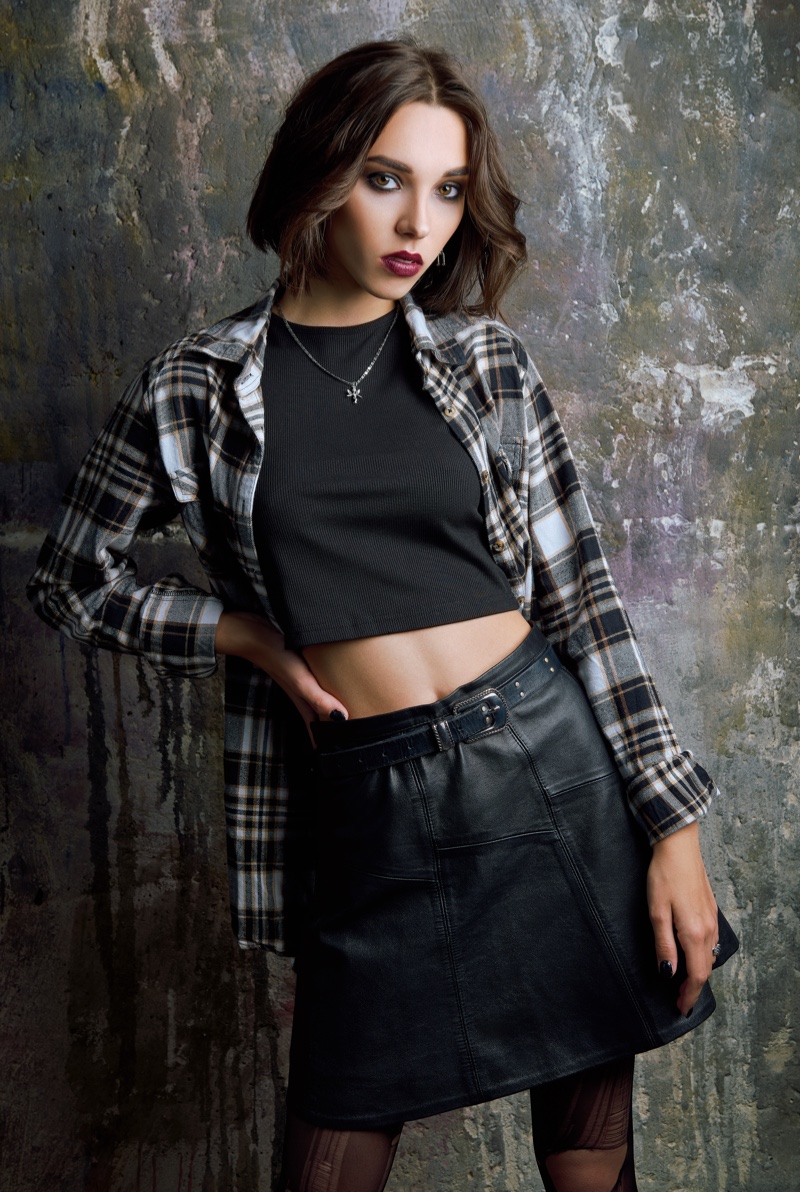 If you're looking to embrace the aesthetic, you'll need to start with the right outfits. Here are some outfit ideas to get you started.
Casual Outfit
For a casual e-girl outfit, start with a pair of high-waisted jeans or baggy trousers. Add a striped long-sleeved T-shirt or crop top, and layer on a black hoodie or oversized denim jacket. Accessorize with a choker necklace, chunky sneakers or platform boots, and a beanie or bucket hat.
Aesthetic for Summer
For an e-girl aesthetic outfit perfect for summer, try pairing a plaid skirt with a cute crop top and chunky sneakers. Keep the colors neutral with black or grey, or add a pop of blue or pink to brighten up the ensemble. Accessorize with a scrunchie or clip.
Outfit for Fall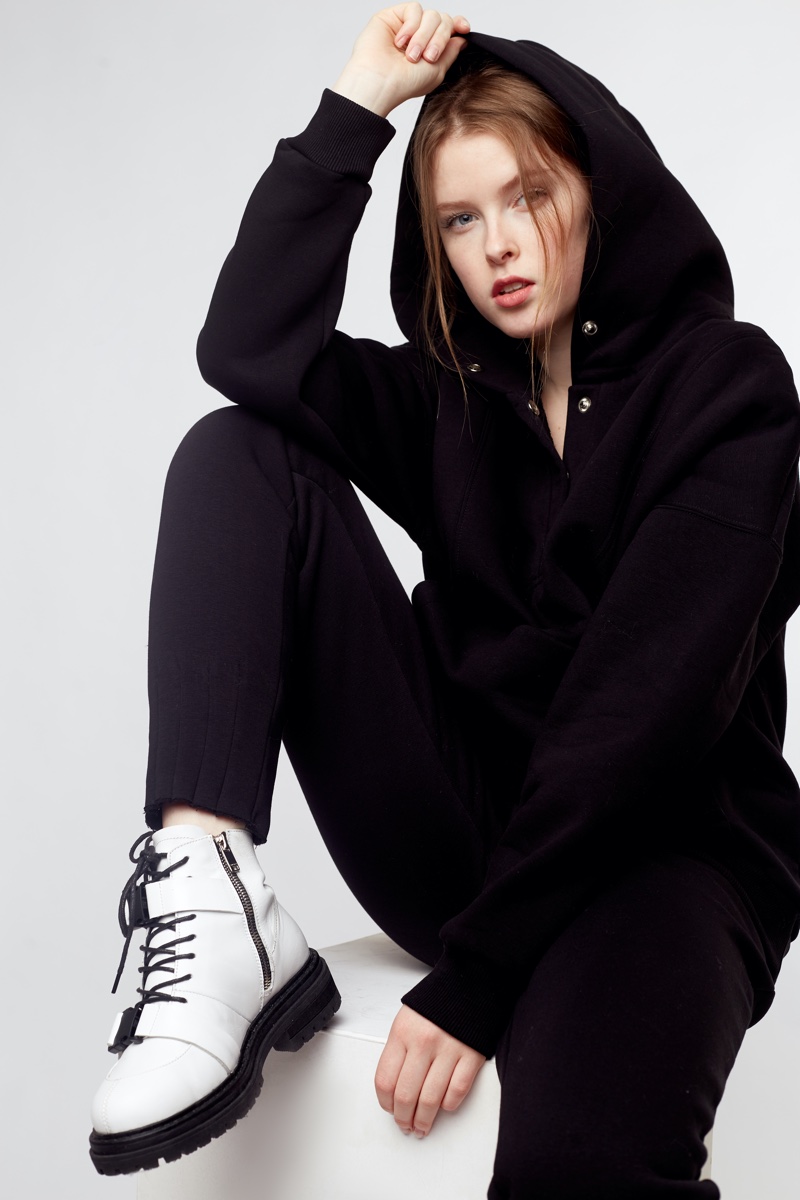 For a trendy outfit that's perfect for fall, start with a pair of baggy trousers or high-waisted jeans. Add a striped long-sleeved t-shirt or crop top, and layer on a black hoodie or oversized denim jacket. Add a pop of color with a plaid scarf or colorful beanie.
Makeup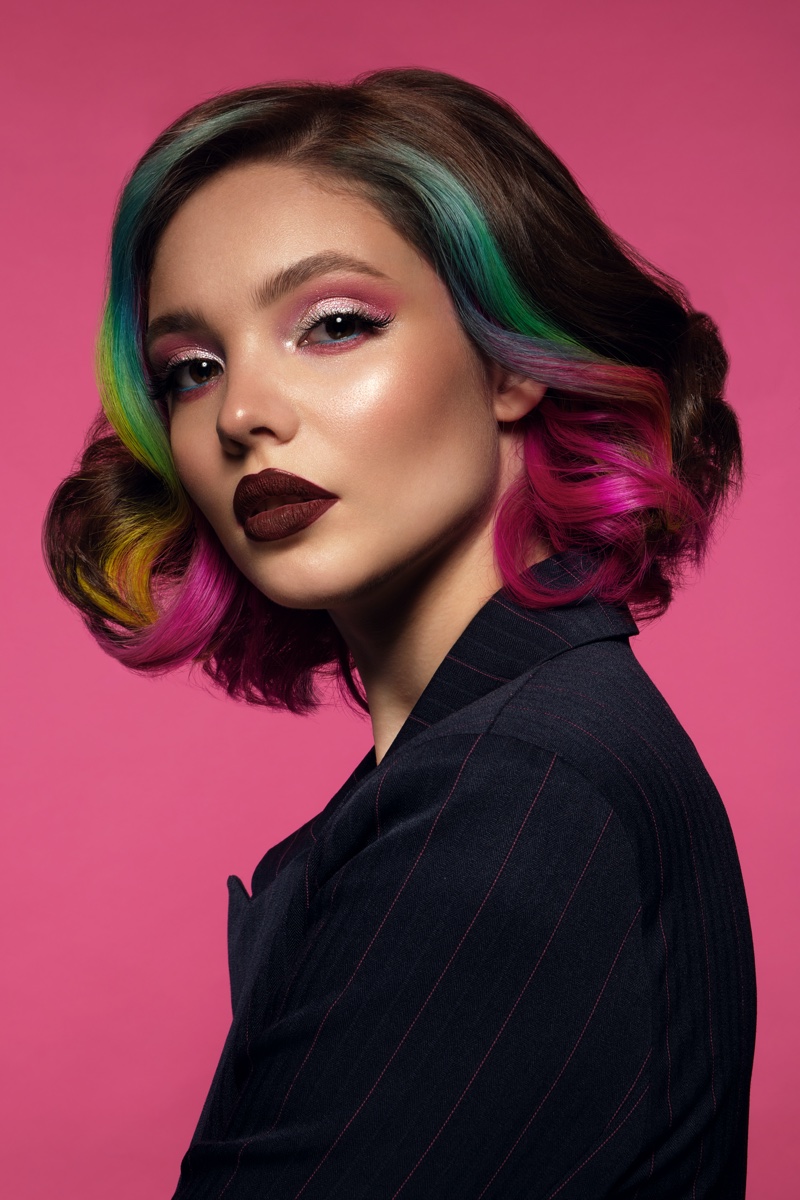 To achieve the e-girl look, makeup is a key element. A signature look of e-girls is bold, dark eyeliner, and eyeshadow. The eyeshadow is often applied heavily and in a variety of colors, such as pink, purple, and black.
To create the perfect eyeliner look, use a black liquid eyeliner to create a winged effect. This can be done by starting at the inner corner of your eye and drawing a thin line across your upper lash line, gradually thickening it as you reach the outer corner of your eye. Then, extend the line outwards and upwards to create the wing.
Another key element of e-girl makeup is blush. Followers of the aesthetic tend to apply blush heavily to the apples of their cheeks to create a rosy, youthful look. To achieve this look, use a blush brush to apply blush to the apples of your cheeks, blending it outwards towards your temples.
Hairstyles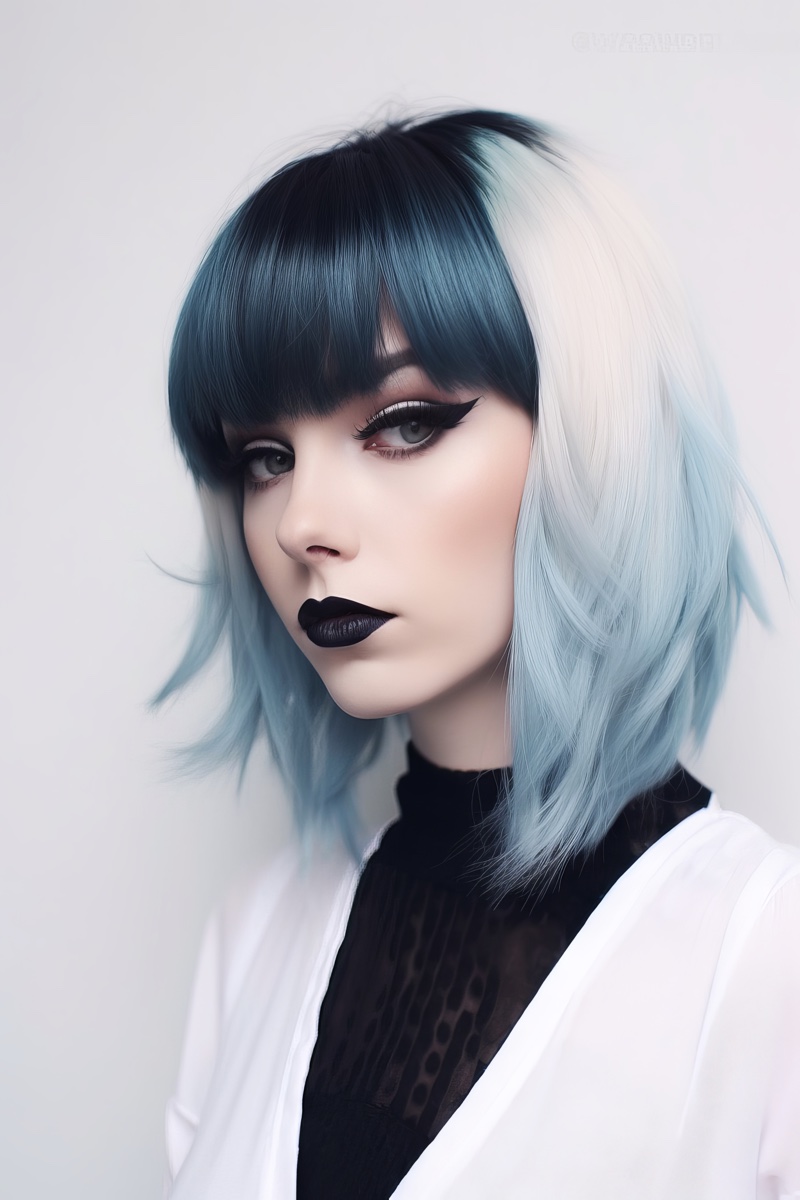 E-girls are known for their daring and unique hairstyles. One popular hairstyle is the "space buns" look. This involves dividing your hair into two sections, then twisting each section into a bun on top of your head.
Another popular hairstyle is the "half-up half-down" look, where half of your hair is tied up in a bun or ponytail while the other half is left down.
When it comes to color, e-girls often experiment with bold, bright colors such as pink, blue, and green. One way to achieve this look is through hair dye or temporary hair chalk. To add some extra flair to your hairstyle, consider adding hair clips or accessories such as butterfly clips or oversized scrunchies.
Overall, this popular aesthetic is all about being bold and daring with your makeup and hair choices. You can easily achieve this unique and edgy look with the right techniques and products.
Where to Buy Outfits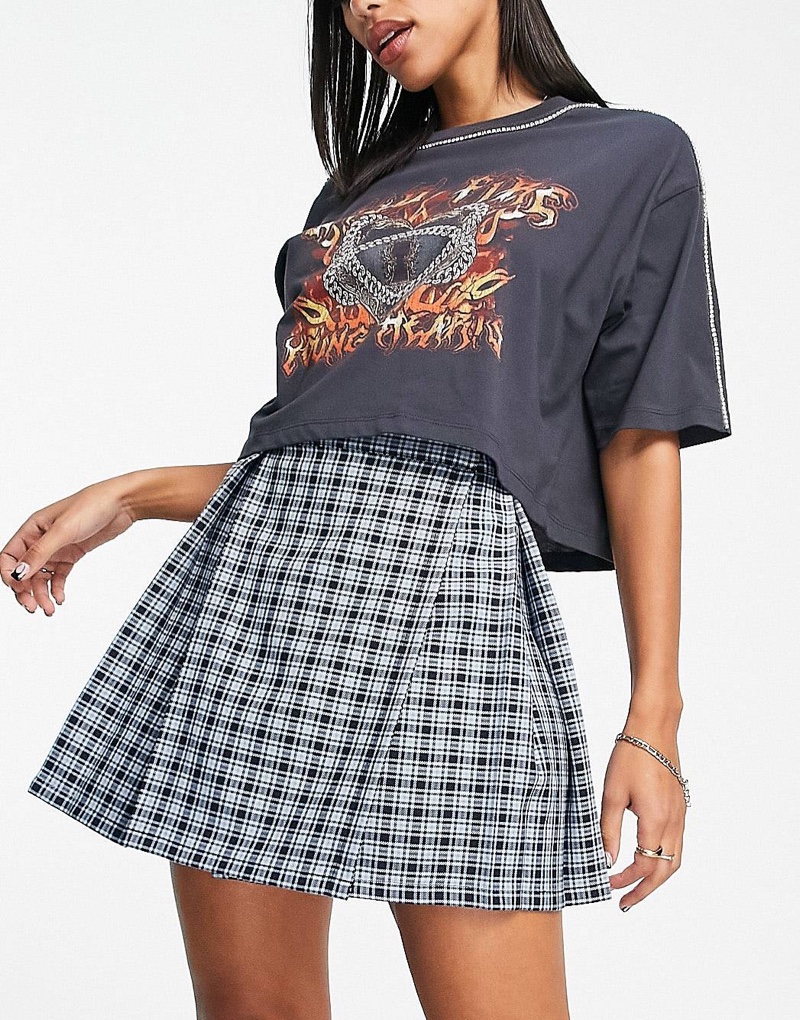 When it comes to buying these outfits, you have many options. You can either shop at physical stores or online stores. If you prefer to shop in-person, though, you can check out stores that specialize in alternative fashion, such as Hot Topic or Dolls Kill.
These stores offer a wide range of e-girl clothes options, from oversized graphic tees to fishnet stockings.
On the other hand, if you like to shop online, you can visit online stores like Amazon, Etsy, and ASOS. These stores offer a wide range of clothing options at affordable prices.
Final Words
The e-girl aesthetic is a unique and expressive style that has gained popularity on social media through its blend of goth, grunge, and anime-inspired elements. These girls stand out by incorporating bold colors, graphic tees, plaid skirts, chunky boots, and accessories like choker necklaces, hair clips, and fishnet tights.
This fashion trend originated from online communities and is closely associated with the digital identity and self-expression found on platforms like Twitch, YouTube, and TikTok.
This style embodies a generation embracing the power of individuality and creativity in the digital age. It offers a platform for breaking free from traditional fashion norms, allowing authentic self-expression.
Young women craft unique, eye-catching looks reflecting their personalities and interests, playing with makeup, hair, and clothing choices.
In a world where self-expression holds utmost importance, this aesthetic underscores fashion's power as a tool for celebrating one's true self. Dare to be bold, explore your style, and let your inner e-girl shine.