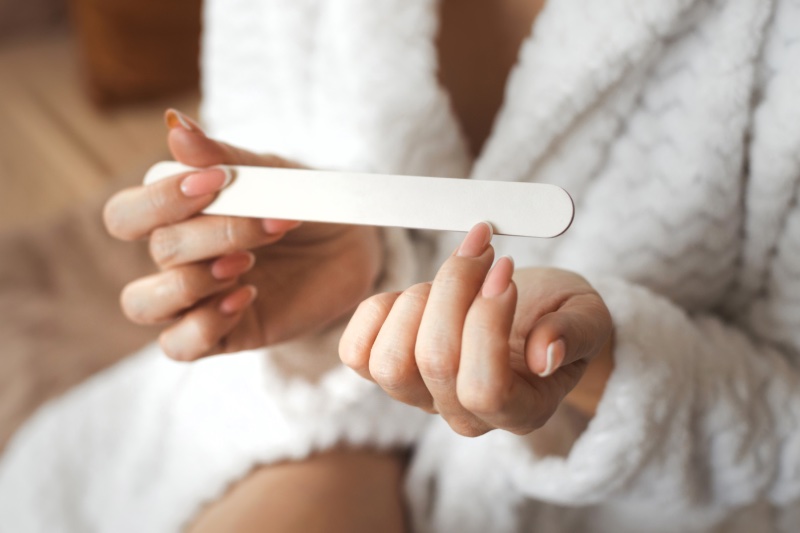 Laying the groundwork for a quality at-home manicure may seem daunting, but it can become a fulfilling and enjoyable task with the proper preparation and research. Whether you're a novice seeking to venture into DIY nail care for the first time or an expert looking for additional insights, this guide is designed to equip you with the needed knowledge.
This guide focuses on the crucial stage before picking up a nail file or a polish brush. We'll delve into the importance of choosing the right tools and materials, preparing your nails for the process, and understanding the finishes and styles you might want to explore. We will also discuss establishing a conducive environment for your manicure, ensuring you have everything you need.
Through this guide, you'll understand the groundwork required for a salon-quality manicure at home. By arming yourself with this knowledge, you can ensure that every step toward achieving your ideal manicure is well-informed and practical. After all, a successful DIY manicure begins long before the polish is applied.
Gather Your Supplies: What You Need to Get Started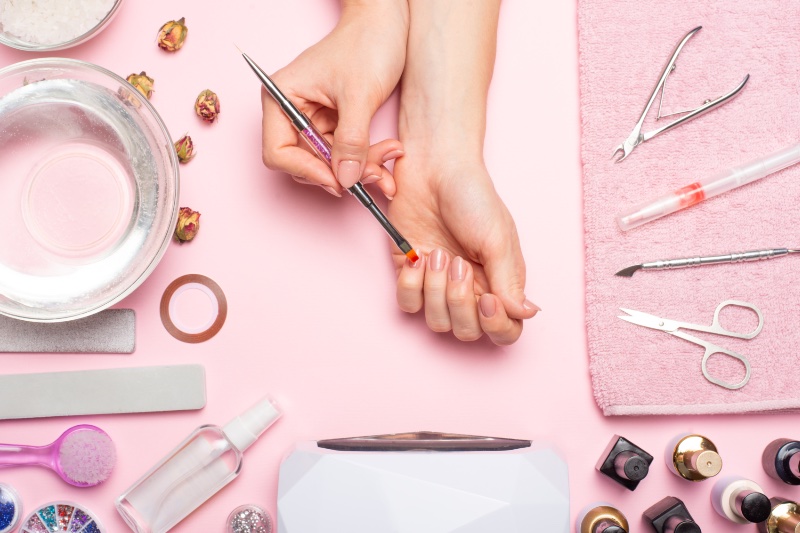 Starting any project needs good planning, including getting all the supplies you need. Before you begin any new task, you must first figure out everything you need. Writmplete list of these things and get them all at once. Doing this will save you from the trouble of stopping your work to get more supplies.
A clean and ready workspace helps you work better and focus on your task. So, whether you're working on a school project, a DIY project at home, or a work project, always organize your supplies and your workspace.
This way, you'll be ready to create something unique. Don't forget to add a bit of glitter nail polish to make it extra special!
Create a Self-Care Space: Setting up the Perfect Manicure Station
Once you gather your supplies, the next step is to create a comfortable and soothing space for yourself. It can include lighting candles, playing soft music, or cleaning and tidying your workspace. The self-care station should make you feel relaxed and ready to complete the task.
Take time to arrange your workspace in whatever way you feel most comfortable. You can hang up a picture of an inspirational quote or position items such as scissors, nail clippers, and files within reach. Remember that manicures are also about taking care of your hands, so if it helps, add nourishing creams or lotions into the mix too.
Prep & Paint: Tips for Applying Your Nail Polish Perfectly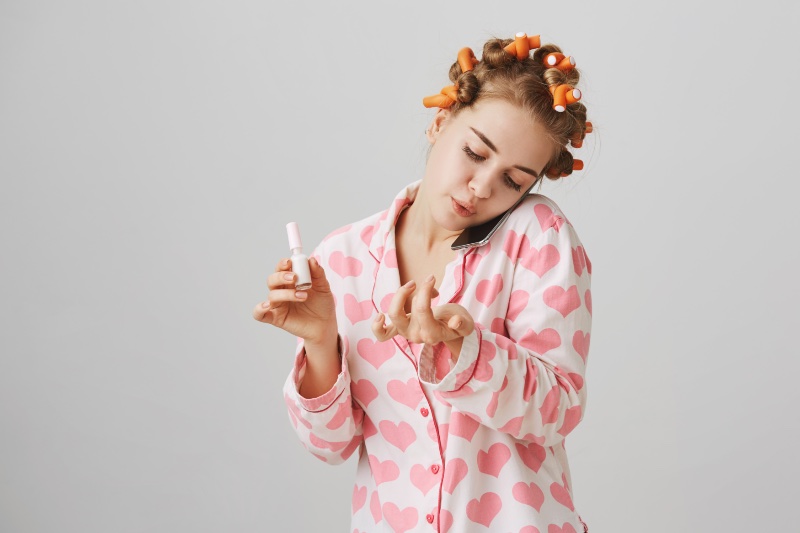 With your workspace and supplies ready, you're all set to commence. As you apply nail polish, there are a few crucial pointers to remember for optimum results. Consider using an old toothbrush and soapy water to clean beneath your nails; this effectively removes accumulated dirt and grease.
Before your manicure and pedicure session, gently push back your cuticles to ensure a neat and clean appearance. Additionally, nail polish should be applied in thin, consistent layers.
This approach ensures a uniform coating and deters the discoloration of your nail beds over time—an issue that often manifests as unsightly yellow nails. To cap off the process, apply a top coat. This adds a protective layer, sealing in your chosen vibrant color and contributing to the longevity of your manicure.
Add Accessories: Decorative Nail Art
Now it's time to get creative. On top of polishing your nails, there are plenty of ways to enhance your look with decorative nail art. Adding simple accents and details can take a beautiful manicure to the next level. For example, you can add gems, stickers, or ribbons for flair.
Or, if you're looking for something more complex, why not try out some fun nail-stamping designs? No matter what style you prefer, DIY nail art lets your imagination run wild and create looks that reflect your sense of style. Remember to seal your art with a clear top coat for lasting daily results.
Treat Yourself: Keeping Hands & Nails Healthy & Hydrated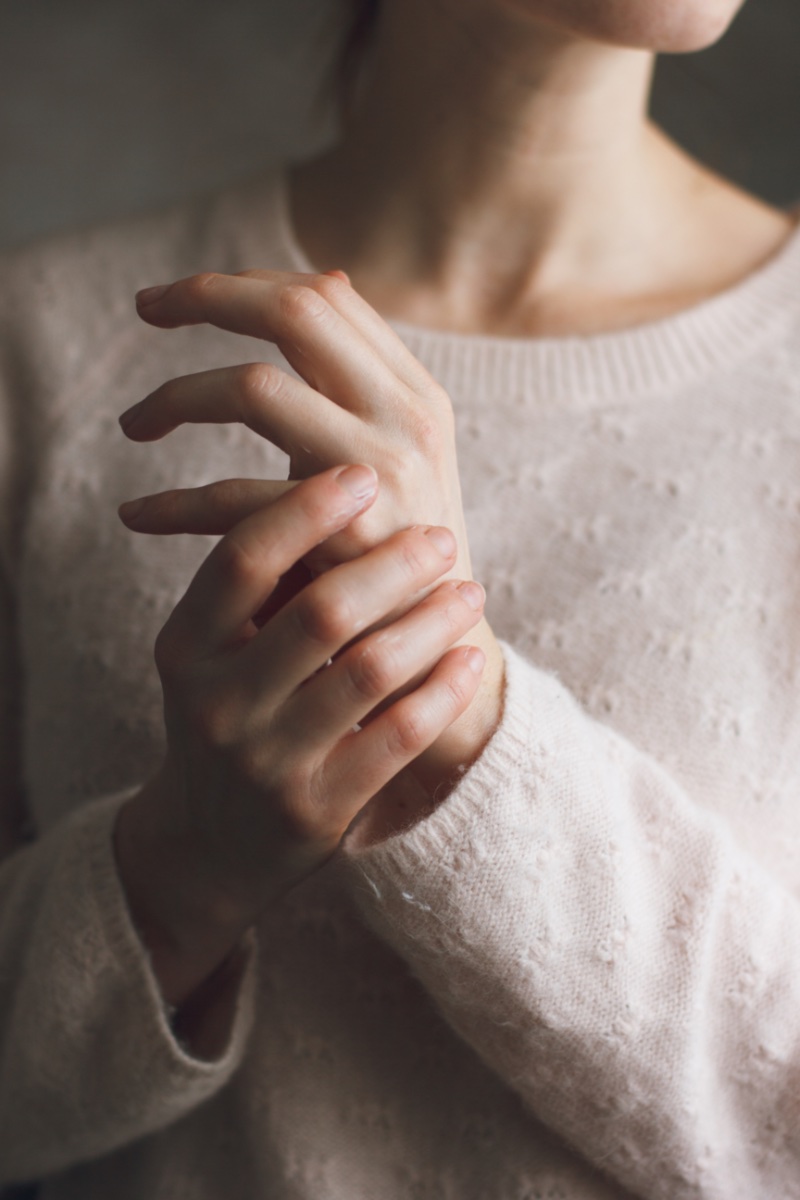 Remember to treat yourself and your hands. Taking care of your nails is just as crucial as the manicure itself. Keep your nails hydrated and nourished with regular moisturizing sessions. You can also use cuticle oil for that extra boost of hydration.
In addition, wearing gloves when engaging in activities such as washing dishes or cleaning around the house is recommended, as this helps prevent irritation and damage from harsh chemicals.
DIY Pro Tips: Expert Advice for Manicures at Home
Now that you have all the basics, here are a few tips to help you get even better results. Quality nail polishes and tools can make all the difference when crafting flawless manicures at home. Additionally, always remember to start from the middle of your nails and work outwards for an even coat.
Also, it helps to use tape or stickers as guides for more detailed looks, such as French Tips or geometric shapes. It will help you achieve clean lines and create intricate designs with ease. Lastly, take some time between coats to dry properly before starting the next step—this will help avoid smudging and bubbling your nail polish.
Final Words
Manicures are a great way to express yourself and add color and personality to your look. You can quickly whip up beautiful nail art designs at home with the right supplies, tips, and techniques. Just remember that manicures are also about taking care of your hands, so if it helps, add nourishing creams or lotions for extra hydration. Now it's time to get those nails painted.