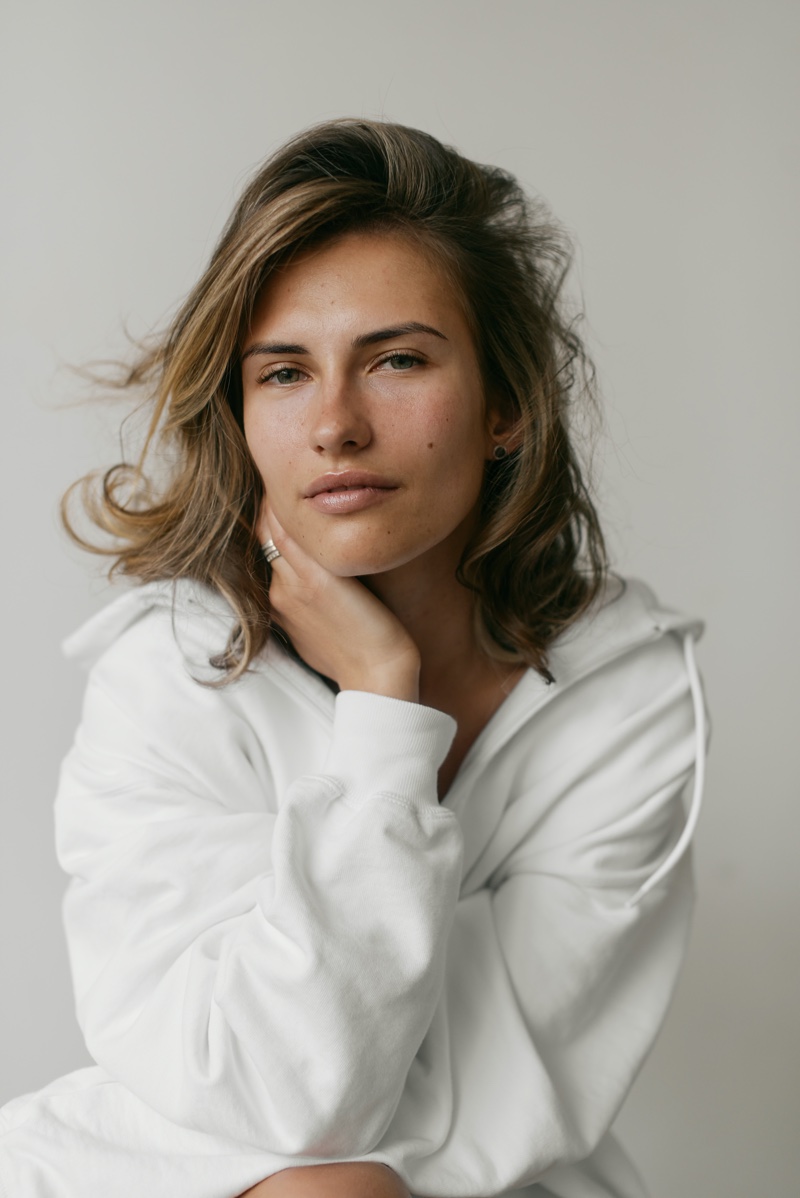 When it comes to modeling, making a good first impression is crucial. Casting directors seek individuals with natural features and versatility. To showcase your true qualities, it's best to avoid wearing flashy makeup to castings.
Avoid Wearing Heavy or Loud Makeup
Excessive makeup can mask your actual appearance, hindering casting directors' ability to imagine you in various roles. Remember, castings are not about flaunting your makeup skills but instead showcasing your adaptability, look, and character.
If you have ever seen model casting photos, you know most models are close to makeup free. Subtle, natural makeup enhances your features without overshadowing your true appearance.
By adopting a minimalist makeup approach, you present a blank canvas to casting directors, allowing them to envision you in a multitude of roles. Embracing this approach could be the key to your success in the modeling industry.
Avoid Complex Hairstyles
Keep your hairstyle simple and elegant when attending a model casting. Avoid complex hairstyles that can distract from your overall look. By opting for a clean and understated hairstyle, you allow the focus to remain on your facial features and the way the clothes will complement your appearance.
Avoid Clothing with Bright & Bold Prints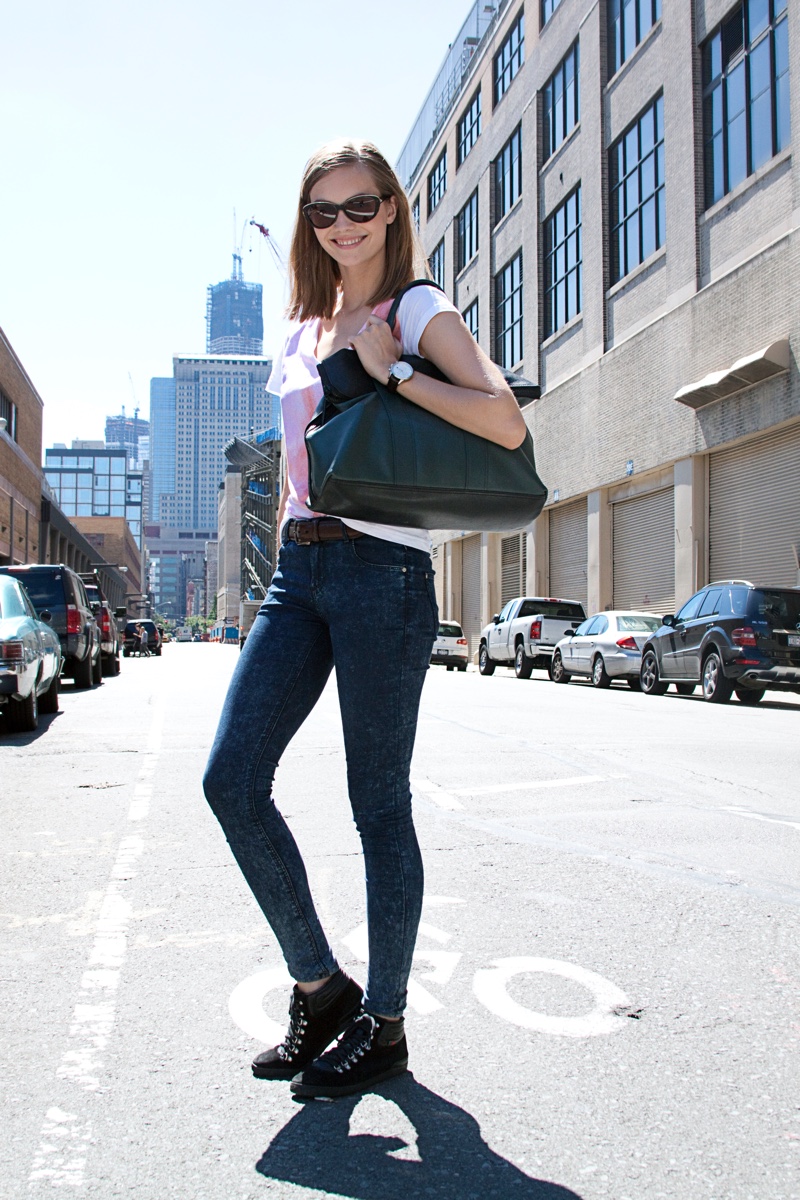 When you attend a model casting, your choice of clothing is crucial in creating a positive impression. One key tip is to avoid clothing with bright and bold prints. This is because such clothing can distract casting directors from properly assessing your unique attributes.
Bold prints and patterns can overpower your appearance, making it challenging for the casting team to imagine you in different roles and outfits. As a model, you want the casting directors to see you as adaptable and capable of fitting into various fashion themes.
Wearing clothing with bold prints tends to define your style in a particular way, limiting the roles you may be considered for. Instead, opt for a plain t-shirt and slim-fitting jeans or a black fitted dress.
Don't Wear Clothes That Don't Fit Your Body
Wearing clothes that fit your body well is crucial for a model casting. Ill-fitting garments can distract from your overall appearance and give a negative impression.
Choose clothing that accentuates your natural features and highlights your body's shape and proportions. This will help you stand out and make a positive impression on designers or casting directors.
Avoid Flashy Accessories
While accessories can add personality to an outfit, it's important to avoid wearing flashy accessories to a model casting. Loud and attention-grabbing accessories can divert attention away from you as the model and take the focus away from the clothes you are showcasing. Opt for more subtle and understated accessories that complement your overall look.
Choose High Heels That You Can Easily Walk In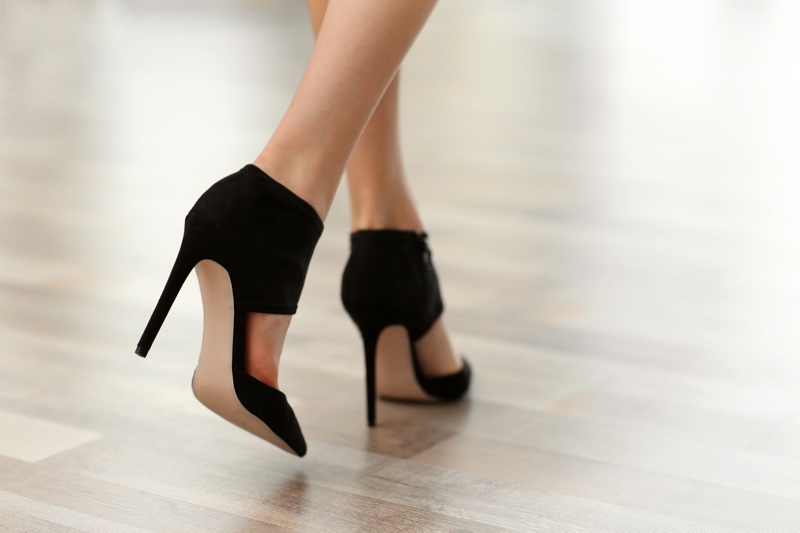 Select heels that give you a good balance between height and comfort. Practice walking in them before the casting to ensure you can move naturally and effortlessly.
Heels that are too high may negatively affect your posture or walking style, while those that are too low may not provide the desired elevation.
Get High-quality Undergarments
High-quality undergarments are crucial during a modeling casting, often overlooked but incredibly important. They provide the foundation for your outfit, ensuring you look your best and feel confident.
Good-quality undergarments enhance the fit and look of your clothing. Ill-fitting or poor-quality undergarments can cause clothes to sit wrongly, affecting the overall impression of your attire.
Comfort is key. When you're comfortable, you can focus better on your performance rather than worrying about any discomfort or wardrobe malfunctions.
It's not uncommon for models to be asked to change into different outfits during casting. High-quality undergarments ensure you are prepared for any scenario and maintain a professional image throughout the casting process.
Choose Appropriate Clothing
When selecting your outfit for a model casting, choosing clothing that is appropriate for the job is essential. If you're going on a commercial job, you want to avoid wearing clothes that are too revealing or provocative, as this may not align with the company's vision. Opt for outfits that highlight your best features while maintaining a sense of elegance.
What to Bring in Your Bag to Model Castings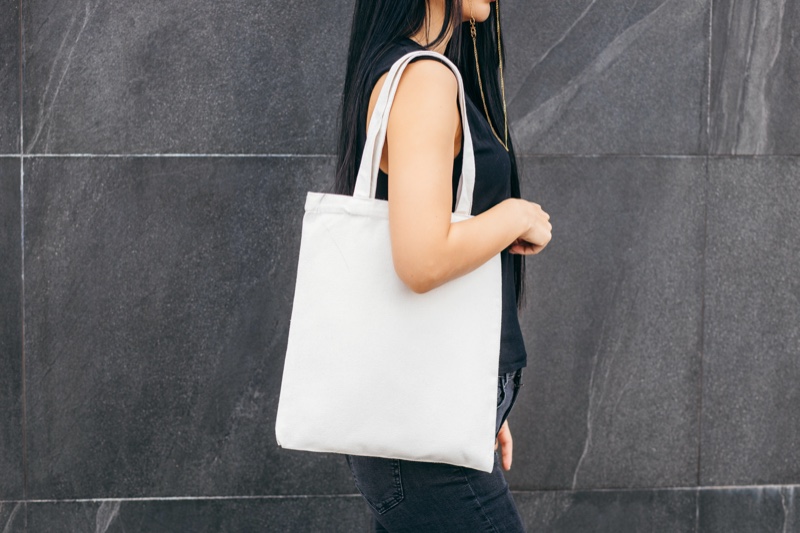 Attending a model casting can be an exciting yet nerve-racking experience. Being prepared can help alleviate some of the stress. Here are some essential items to consider packing in your bag for model castings:
Portfolio & Comp Card: Your portfolio showcases your experience and versatility as a model. Having a well-curated portfolio with high-quality photographs is essential. It can be presented physically or digitally. Additionally, a comp card (or zed card) with your headshot, body shot, and contact information is a handy item to leave with casting directors.
Heels: As previously mentioned, a comfortable yet stylish pair of high heels is essential. They help improve your posture and add elegance to your walk.
Neutral Clothing: Bring a set of neutral, form-fitting clothes, such as a plain white t-shirt and skinny jeans. This allows casting directors to see your body shape and how well you can carry different outfits.
Undergarments: Include a versatile nude-colored bra and seamless underwear in your bag.
Basic Makeup & Hair Products: Bring along essential makeup items for touch-ups and basic hair products to tame any flyaways or frizz. Remember, casting directors prefer a natural look, so heavy makeup is not recommended.
Healthy Snacks & Water: Castings can take a while, so it's wise to have a water bottle and some nutritious snacks to maintain your energy levels and stay hydrated.
Personal Hygiene Products: Hand sanitizer, deodorant, and wet wipes can help you feel fresh during long casting days.
A Good Book or Device: There may be long waiting periods, so bring a book or device to keep yourself entertained. However, be sure to remain aware and respectful of your surroundings.
Notebook & Pen: Jotting down important information or feedback during castings can be pretty helpful. It shows your commitment and eagerness to learn.
Important documents: You may need to bring some ID with you. You can also print out directions to and from the casting (in case your phone dies) and any information about the brand.
Phone charger: It is imperative that you bring a phone charger with you at all times to prevent your phone from dying abruptly. This is especially crucial if you rely on your phone for important work calls or to navigate to your destination using maps. Therefore, ensure that you pack a phone charger without fail.
Final Words
By following these guidelines on what to wear to a model casting, you can increase your chances of making a positive impression on designers and securing modeling opportunities. Remember to showcase your natural beauty, confidence, and professionalism throughout the casting process. Good luck!