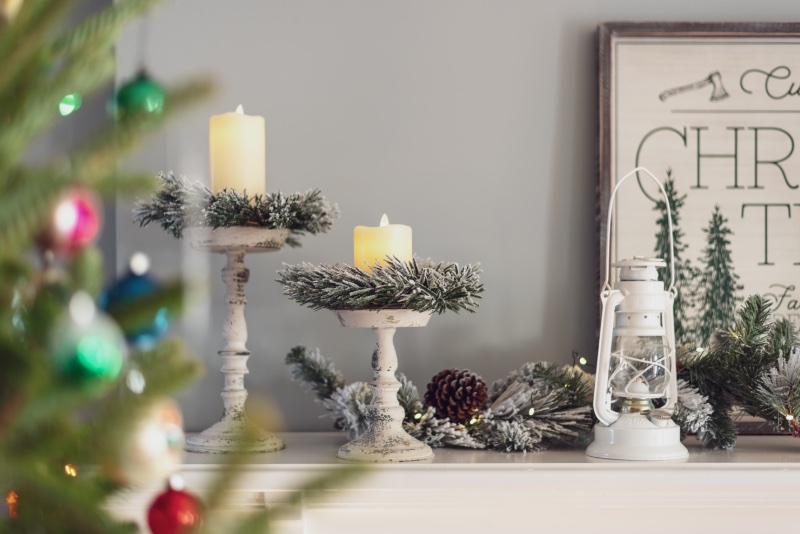 It's the most wonderful time of year, so it's high time we start decking our homes. A wide range of aesthetics can influence this season's home decor. But if you want to decorate your home for Christmas in a cozy, old-fashioned farmhouse style, you'll find plenty of helpful suggestions here. Please read over our advice and get ready to welcome the holiday season into your home.
1. Vintage Mantelpiece for the Fireplace
Place some warm and antique accents on the mantel to make it the focal point of the living room. Get in the holiday spirit with a red sign in a wooden frame, some festive gingham stockings, and some bottle brush trees. By attaching nameplates to the stockings, you can give your farmhouse Christmas mantel a more personalized look.
2. Traditional Holiday Tree
Salt-dough ornaments, dried orange rounds, felt-ball garlands, cinnamon sticks, and clip-on lights create a vintage feel for your tree. These vintage farmhouse ornaments for your Christmas tree will spark fond memories.
You can also create a unique farmhouse vibe by adding handmade decorations like pinecone trees or twig stars. If you want to give your Christmas tree a unique twist, try decorating it with old-fashioned mini lanterns or string some popcorn and cranberries around it.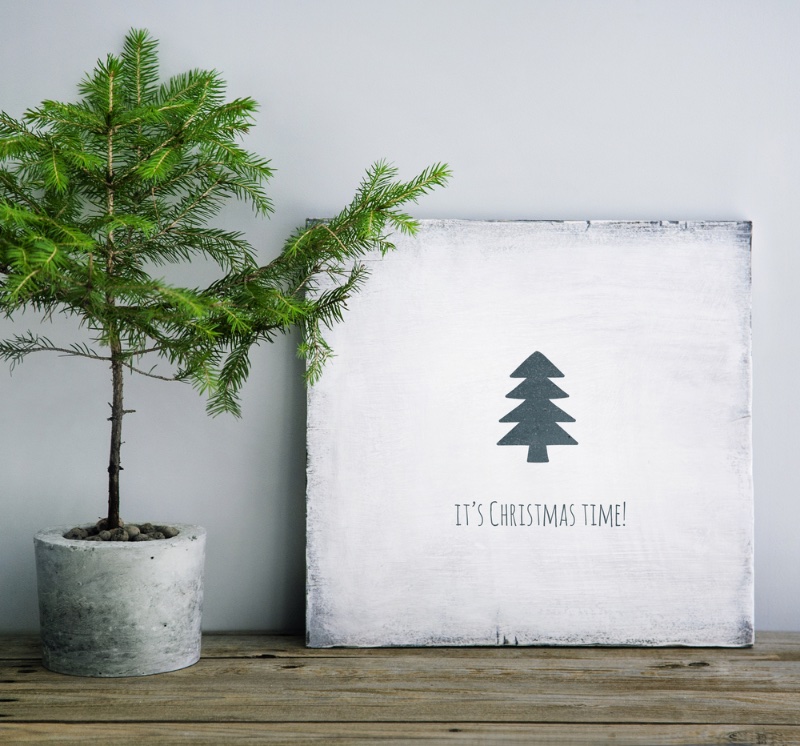 3. Holiday Canvas Prints
You can't go wrong with festive wall art when spicing up your holiday home with a rustic farmhouse feel. You can also use canvas prints as a unique Christmas gift for your husband. Numerous stores like Oh Canvas have a wide selection of charming wall art to choose from, and you'll be able to find just the right piece for your spouse.
Whether it's a framed photograph, festive holiday scene, or original artwork, it's among the perfect search results for a Christmas gift for husband that can be displayed year after year, all through the holiday season.
4. Grapevine Wreath with Rustic Style
A grapevine wreath is a perfect manner to add a touch of rustic charm to holiday decorating. The wreaths come in all sizes and shapes, so you can find the ideal one that fits perfectly on your front door or as decoration for your living room. A grapevine wreath is also a great way to welcome guests into your home during the holidays.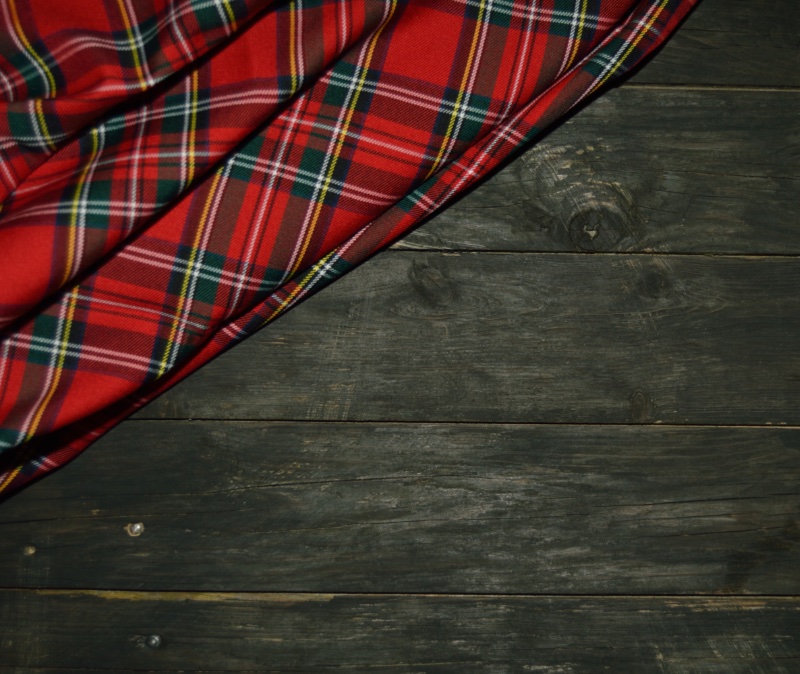 5. Plaid Tablecloths for the Holidays
Plaid farmhouse ideas are a great place to begin if you're looking for cozy and welcoming Christmas decorations. Beautiful table runners, napkins, or ribbons in gingham or tartan introduce a modern and distinctive style to the dining area.
6. A Rustic Christmas Chandelier
The chandelier is a focal point of the dining room and can be transformed into a beautiful holiday decoration. The dining area is livened up by adding the chandelier, pine branches, and ornaments. As soon as the chandelier light is turned on, its inherent beauty and charm will shine.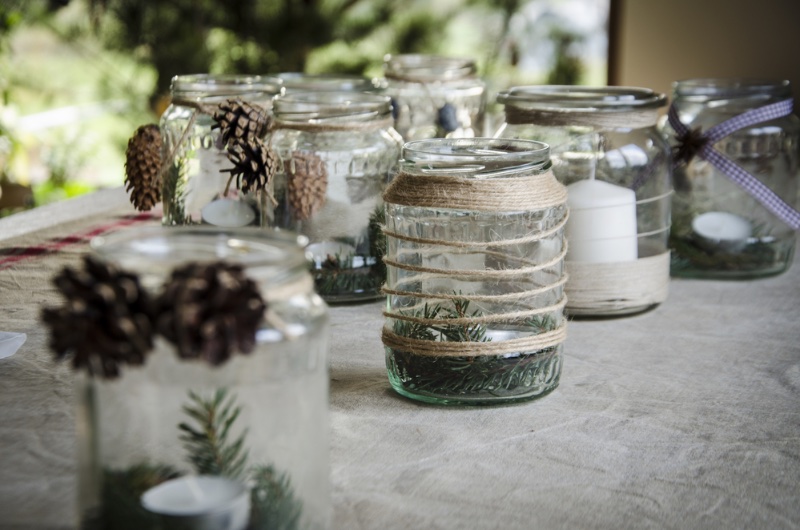 7. Farmhouse Centerpiece
The Christmas centerpiece is an essential element of the farmhouse Christmas tablescape. Creating a showpiece for the holidays can be done in various ways. Tiny trees, candles, bright decorations, and the like are frequently displayed on a tray or cake tier.
8. Christmas-decorated Mason Jars
These mason jars will add a touch of magic to your country-style Christmas table. With these, you can decorate your table for the holidays while also giving it a nod to the past.
You can transform the jars into beautiful vases by painting them in colors appropriate for holding holiday decorations. Besides, what about giving them the most lovely gifts for female friends?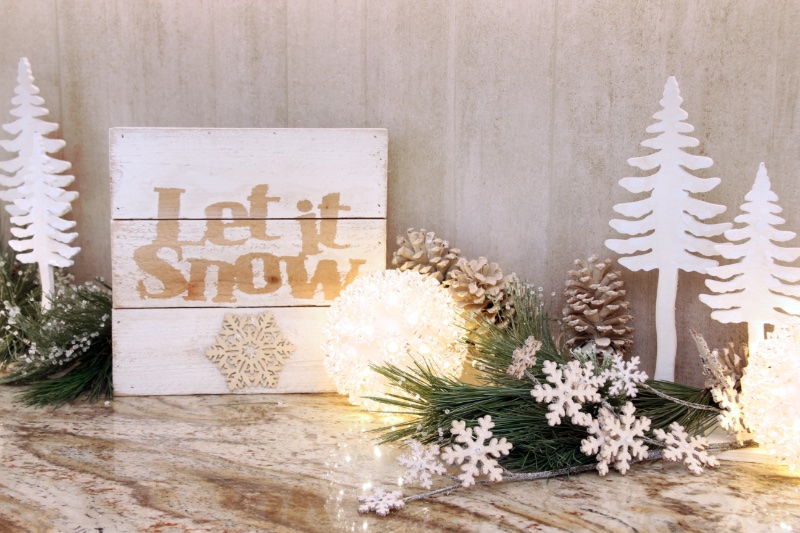 9. Traditional Seasonal Wooden Displays
Add short holiday phrases to a wooden sign, such as "Let it Snow" or "Tis the Season." This ornamental piece amplifies the festive and rustic vibes of the season. Put a green garland around it if you want it to look better.
10. Christmas Outdoor Chalkboard Project
Add a vintage chalkboard as the final touch to your farmhouse Christmas front porch. It's a special touch to add to your home that guests will appreciate.
Final Words
The holidays are a joyful time for family, friends, and festivities. It's also the perfect time to add some rustic charm to your home with a farmhouse style. From vintage ornaments and prints to festive wreaths, there are plenty of ways to get into the holiday spirit. Our advice will help you create a cozy Christmas home with a farmhouse style.