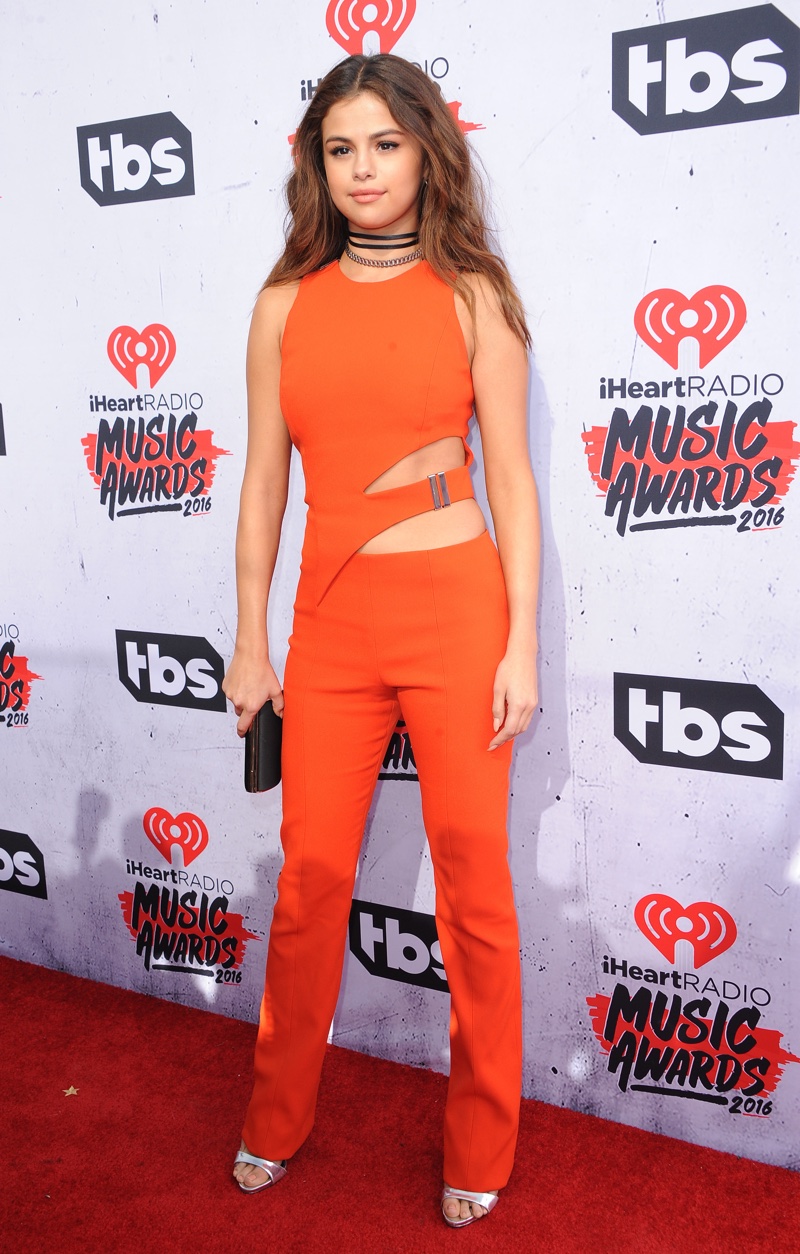 Make a powerful impact this spring by revealing a bit of skin – it's all about subtle exposure, leaving something to the imagination and shining the spotlight on a contoured figure. Expose your shoulders, abs and neck with cheeky cutaways and openings. This look has a slightly disheveled aesthetic and can be dressed up or down, unravelling just enough to entice. There are many different ways to wear this style, choose from strikingly edgy or stunningly seductive dresses and tops for a showstopping summer look.
Accessories
Pair bodycon cutout dresses with large hooped earrings and keep your neck and wrists bare. For a more bohemian look, compliment vintage floral print cutout dresses with a few chunky bangles, as well as a vintage watch, like these on offer at Chrono 24. Long, dangling earrings (known as shoulder dusters) can accentuate exposed shoulders, and can be worn with strappy sleeves to show off those contours. This look is best when accessories are kept simple and delicate, as long statement necklaces will distract from the impact of the cutout, so keep to a minimum and let the dress do the talking.
Star Style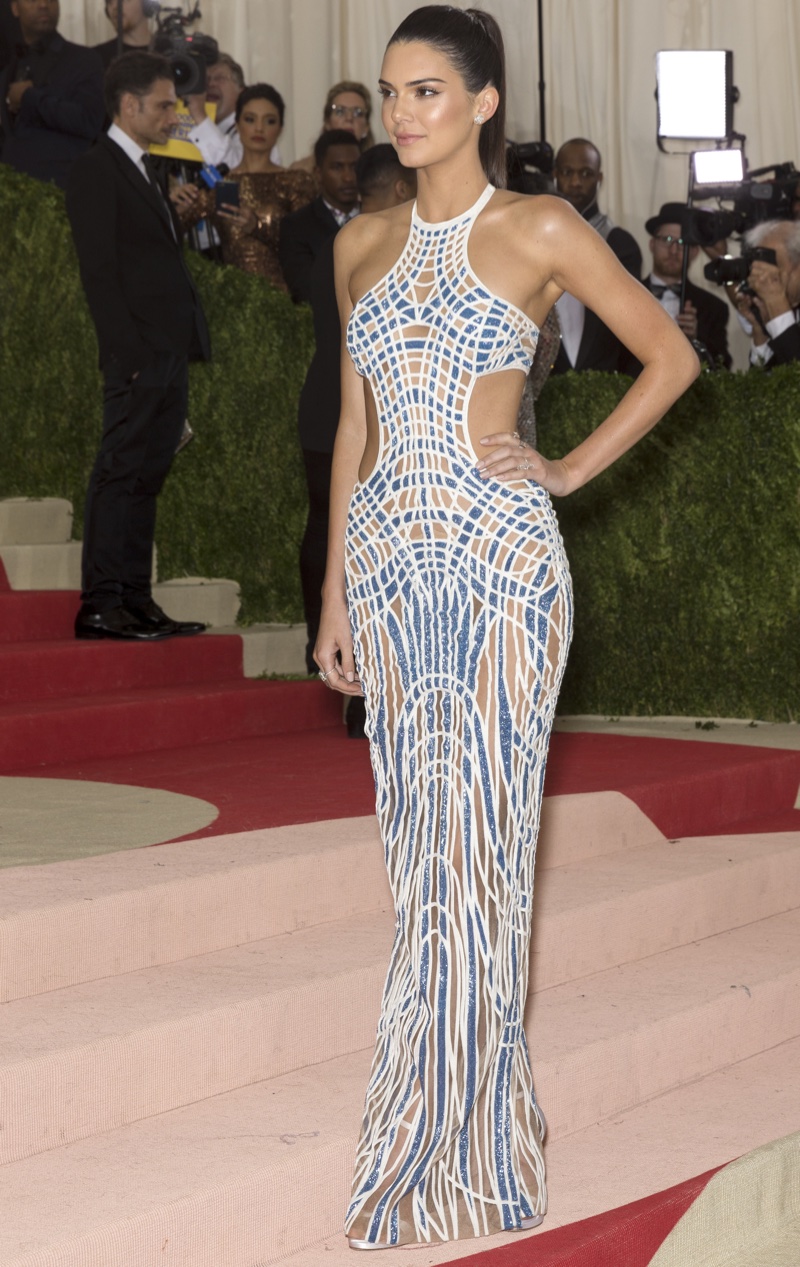 The red carpet at this year's Met Gala was adorned with cutout dresses. Kendall Jenner flaunted her flat stomach in an Atelier Versace gown, and Kylie Jenner went bodycon in a silver Balmain dress with subtle exposures around the waist. Kristen Stewart on the other hand, took the cutout dress in another direction, by adding a cool rock star aesthetic to this style. She wore a black zip-up Chanel dress decorated with metallic accents and leather aspects, showing off her long legs and exposing her toned stomach with cutout detail, proving the many ways that this dress can be worn. From glamourous ball gowns, to a cool rock chick outfit, nearly every style has received the cutout treatment this season.
Cutouts Reinventing Classic Styles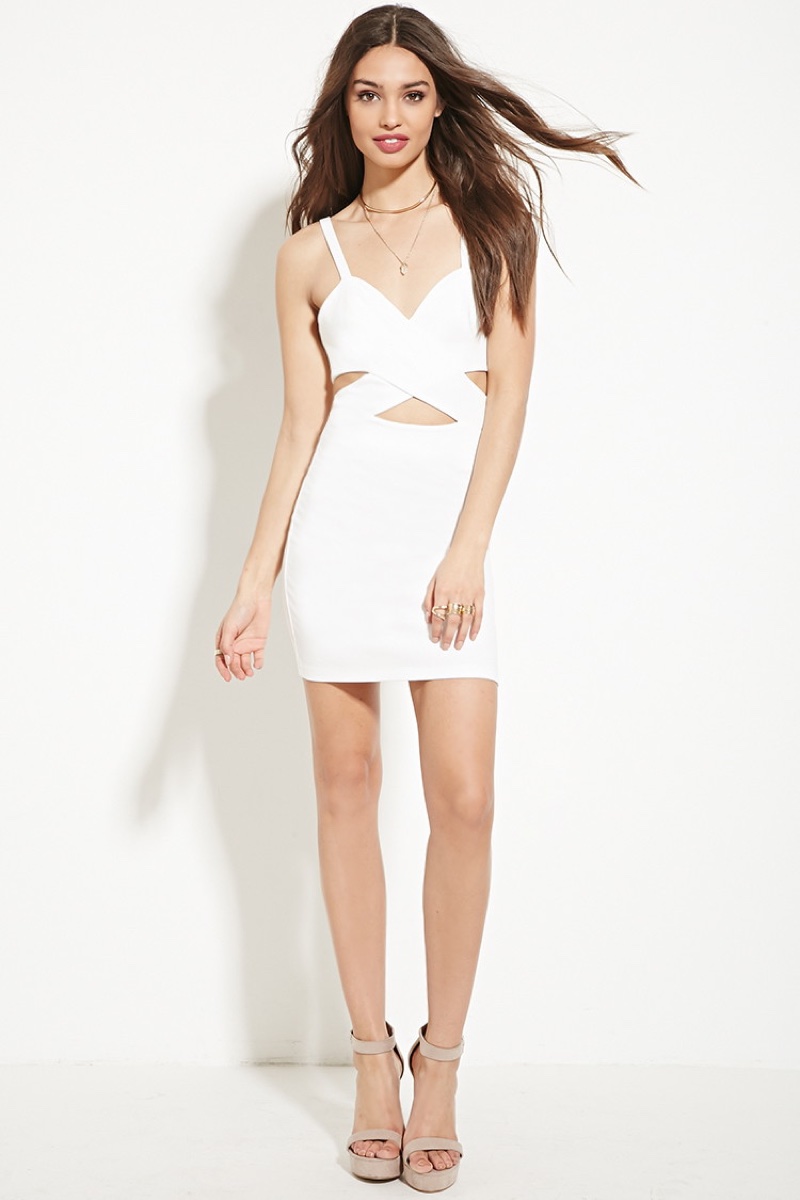 Balenciaga has released a line of long, sweeping dresses in white, with a cutaway around the abs – reinventing the classic gown with an edgy twist. Forever 21 has a more seductive approach to the cutout dress, by combining bodycon with cutouts around the waist and chest – a style that will capture attention in all the right places. Vintage-style dresses with a subtle cutout around the waist line have brought the bohemian look back, giving a rougher aesthetic to the usual pretty and feminine style.
The thing we love about cutout dresses and tops is that it adds something a little different to the average skimpy outfit, showing short skirts and low tops in a new edgy light. Exposing a bit of skin around the stomach and chest, is a modern approach to plunging necklines and belly tops.