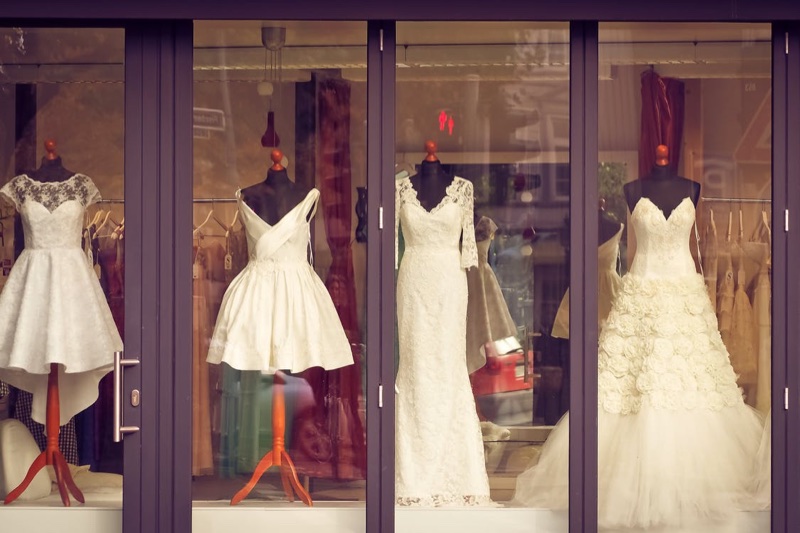 Are you planning for your big day, and yet don't know what wedding designer to make your gown? To make your look stand out, it is not a must to have a dress from one of the world-renowned designers. The brand name should not be important to you, but instead the creative design. That is why, as a smart bride, you don't need to prioritize big names, but instead look for a designer that is on the rise. Here is a list of upcoming French designers who can make you stand out on your wedding day.
1. Laure de Sagazan
If you are looking for a wedding dress designer who will give you designs from two worlds than this designer is the best bet for you. The talented designer creates flowery gowns that exude pure elegance and sophistication. They will make you stand out almost as much as a bloom from a garden. And florals never go out of style so you will always love your dress even years later.
2. Stephanie Wolff
This designer focuses on producing wedding gowns that make every bride walk down the aisle, looking glamorous. Form-fitting silhouettes, as well as drapey fabrics, truly take bridal gowns to heavenly levels. 
3. Celestina Agostino
Agostino is another French designer whose dress designs will make your day memorable. Her style leans more towards the traditional feminine side of wedding style. You can never go wrong with a frothy white gown.
4. Lorafolk
Laura Folkier is the one designer who offers the contemporary French bride a balanced dress that is feminine, casual, and delicate. Her designs are enriched with beauty and artistry that defines her creative approach. She pays attention to the details of her embroidery work to ensure that her dresses are lovely and fun to wear on the big day. Additionally, she has outlets in Paris, Brussels, and London.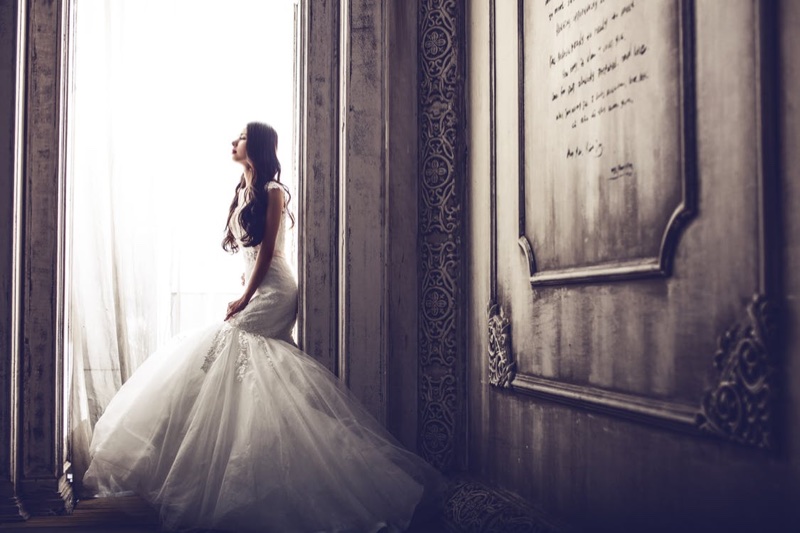 5. Fabienne Alagama
Alagama is another designer who will naturally get you falling in love with her work at first sight. She offers a blend of clean and spotless designs that gives a bride a feel of French artistry and spirit. If you are looking for a modern wedding dress, look no further.
6. Rime Arodaky
This independent-minded designer is among the few French designers who are committed to the offering of an "All-French" outfit that will embellish your big day. She designs all her dresses in France and fuses them with contemporary features such as pockets and plunging necklines.
For those brides seeking a perfect combination of charm and creativity, Rime is the designer to go for. The designer offers breath-taking laser cuts, separates, and loose flowing gowns that bring confidence to every bride walking down the aisle.
7. Donatelle Godart
This designer offers French brides a feel of contemporary style and femininity as she explores uncharted waters of bridal design. She makes her gowns outstanding with unusual cuts made out of excellent fabric materials. She pays attention to delicate details that bring out plunging necklines, and it is no wonder you can find her gowns in cities like London, Paris, and Venice, CA.
8. Elise Hameau
This designer offers brides the best of French artistry. Her silhouettes take inspiration from past decades while keeping them modern at the same time. She infuses her works with a relaxed flow of pretty separates, laces, and drop waists.
9. Delphine Manivet
This designer is the best choice for those brides who want to get something more trendy and contemporary. Manivet is not afraid to create shorter hemlines as well as bold color choices. Her designs are innovative yet thoroughly feminine.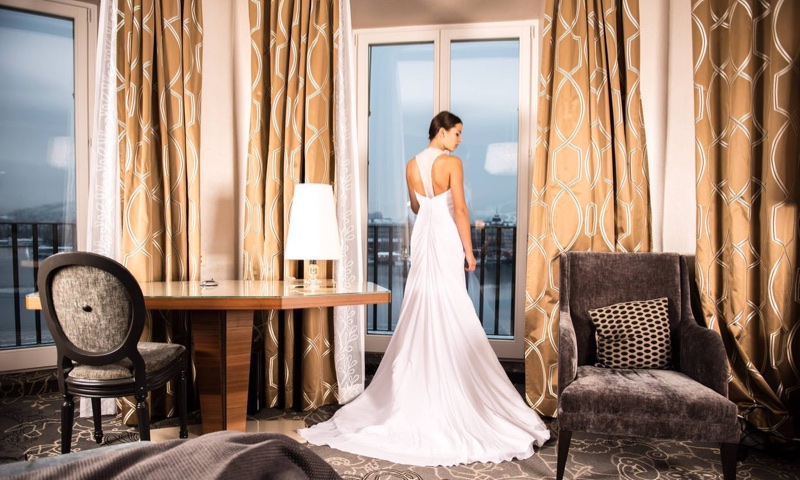 10. Elise Hameau
Elise is one French designer who draws her inspiration from the '70s, and her designs exude femininity, which cuts across different generations. Her job is to captivate a modern bride with daring backs, plunging necklines, and precisely done waistlines. Additionally, she ensures all her works and fabrics reflect the spirit and artistry of France. She also has a fantastic collection of wool accessories that complements her bridal outfits. That is why she has managed to expand beyond the Paris market. You can find her collections in Tokyo, Los Angeles, Brussels, and San Francisco.
11. Manon Gontero
Manon is the one designer who can take conventional bridal details and transform them into a look that will leave a modern bride feeling like a princess. For a bride wanting to look modern yet timeless, then Gontero has the perfect designs for them.
12. Suzanne Ermann
Last but not least, we spotlight designer Suzanne Ermann. She seeks to incorporate timeless design elements into her works. This way, she has created a distinct image for herself throughout the years. We always love a classic look.
If you are an actual bride or an aspiring French bride-to-be, the best designers may not always be in the limelight. Nevertheless, you can still find that designer to make your dream wedding dress. Hopefully, you will find some inspiration here.