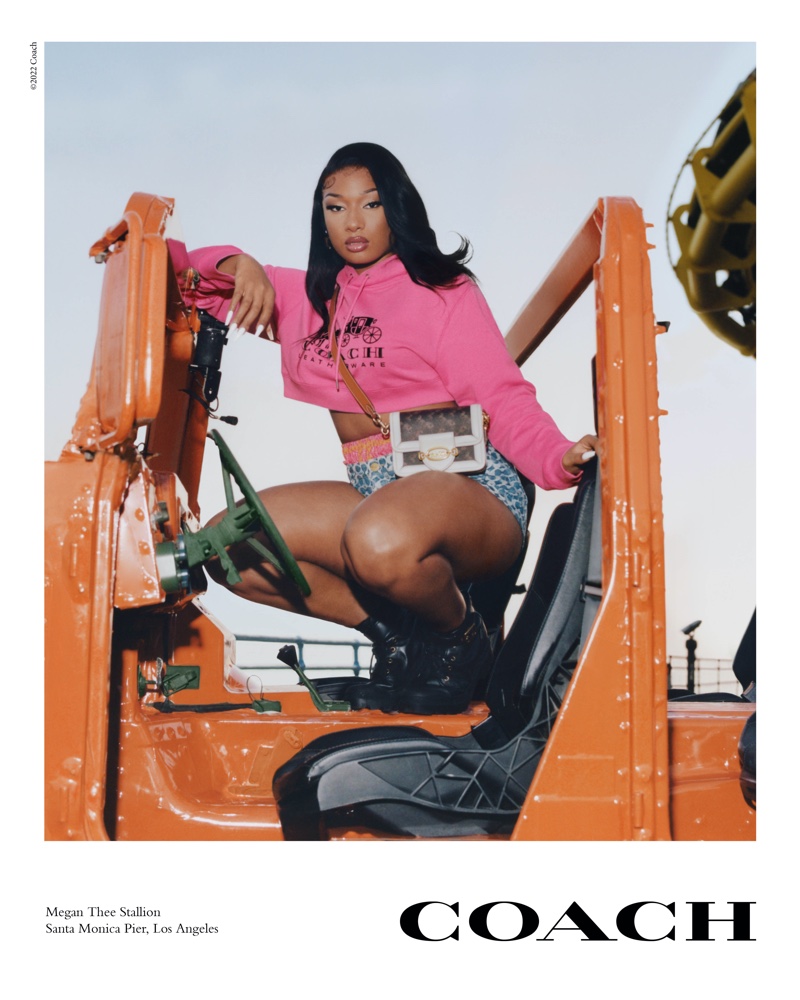 Coach reimagines its iconic Horse and Carriage code with its spring 2022 campaign starring Jennifer Lopez, Megan Thee Stallion, and Kōki. Coach Creative Director Stuart Vevers creates the first-ever house logo in a pop palette for a new generation. "That's My Ride" evokes nostalgic ride scenes in movies and music that have become part of our collective imagination.
Coach Spring 2022 Campaign
Jennifer Lopez rides bikes in Los Angeles, while Megan Thee Stallion battles on bumper cars at a seaside amusement park and Kōki poses on a moped in Tokyo. For spring 2022, the campaign introduces Stuart Vevers' vision of American classics subverted through the lens of now.
Related: Jennifer Lopez Poses in Coach's Snow-Filled Holiday 2021 Campaign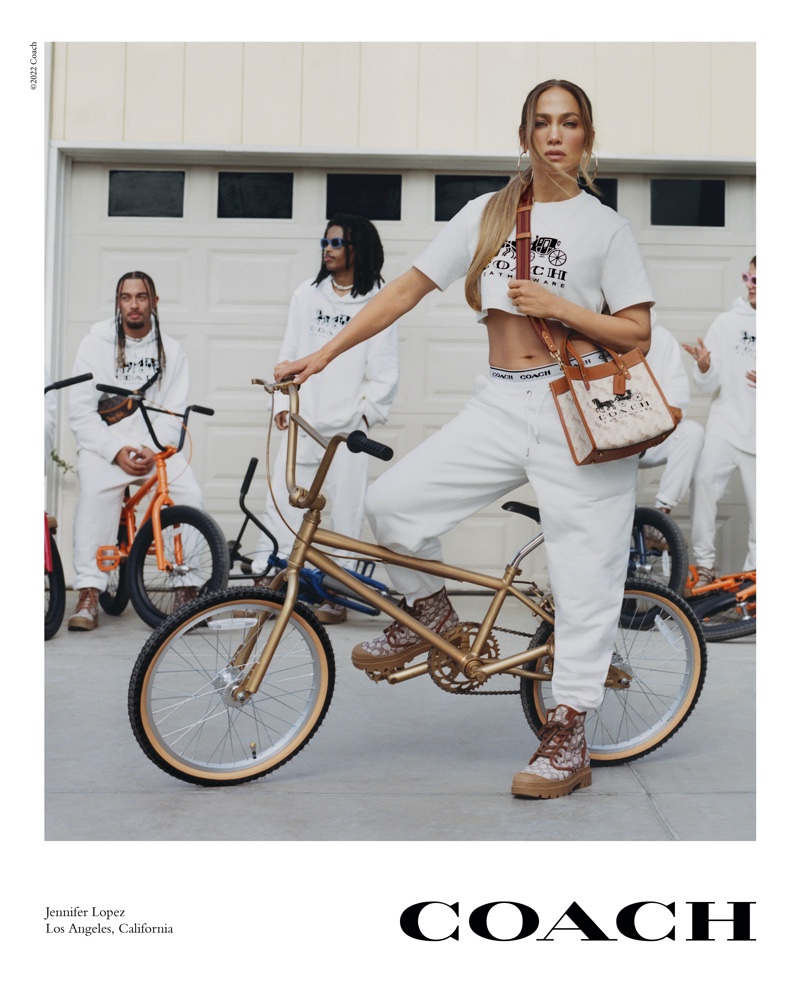 Along with the Horse and Carriage collection, the campaign features Coach's Field Tote and Hitch Backpack, as well as a reimagining of Coach's Signature. Cropped hoodies and tops in orange and pink shades stand out for apparel. Photographer Tyler Mitchell captures the cast around the globe.
"Joyful and optimistic, Spring 2022 celebrates our house codes through the point-of-view of a new generation," says Vevers. "It expresses what I've always loved about Coach, which is the way our heritage can be a platform for individual expression and bold ideas that shape the future."