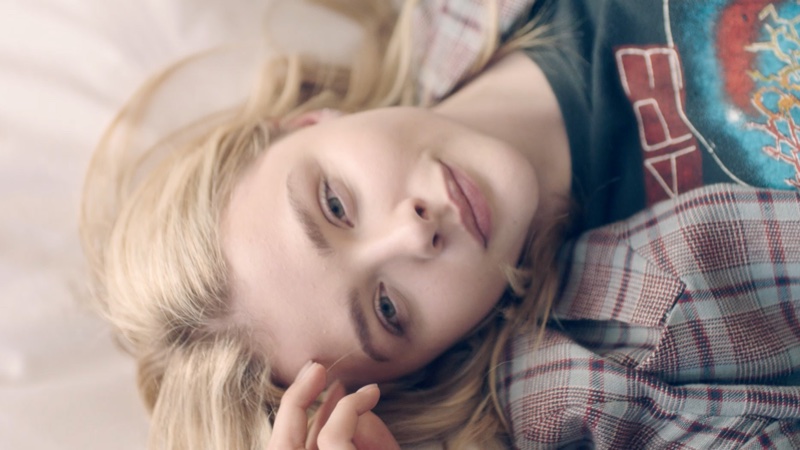 Actress Chloe Grace Moretz goes makeup free for a new film from luxury skincare brand SK-II. In a film made by Magnum Photos photographers Christopher Anderson and Alessandra Sanguinetti, the blonde beauty shows off her radiant skin using the Facial Treatment Essence. The video captures Chloe Grace's experience from getting ready on set to seeing her bare skin photo at a Tokyo exhibition.
Related: Chloe Grace Moretz Looks Carefree in Coach 'Floral' Campaign

Film: Chloe Grace Moretz for SK-II #BareSkinProject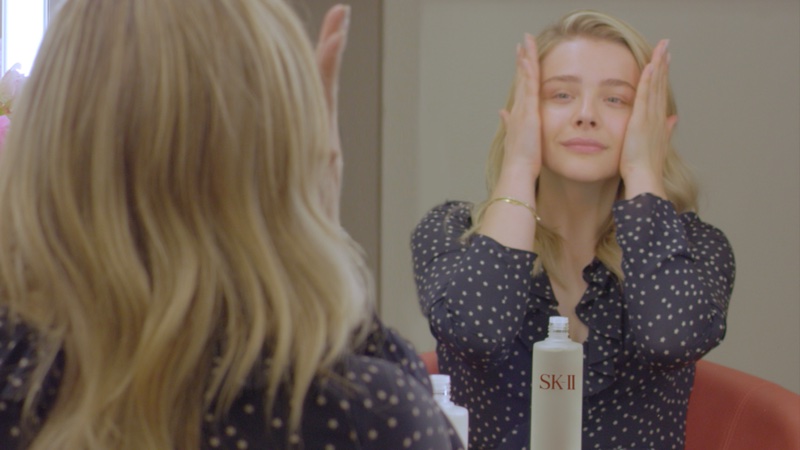 Chloe Grace Moretz on Going Makeup Free
In interview with SK-II, Chloe Grace reveals what going makeup free means for her.
As I grew up, I became more confident without makeup because I focused on taking care of my skin, starting with the basics. I now find so much beauty in the simplicity of bare skin. Putting your bare skin forward, into the world, should be something all women feel comfortable doing and through the #bareskinproject, we hope to make them more confident in doing so."