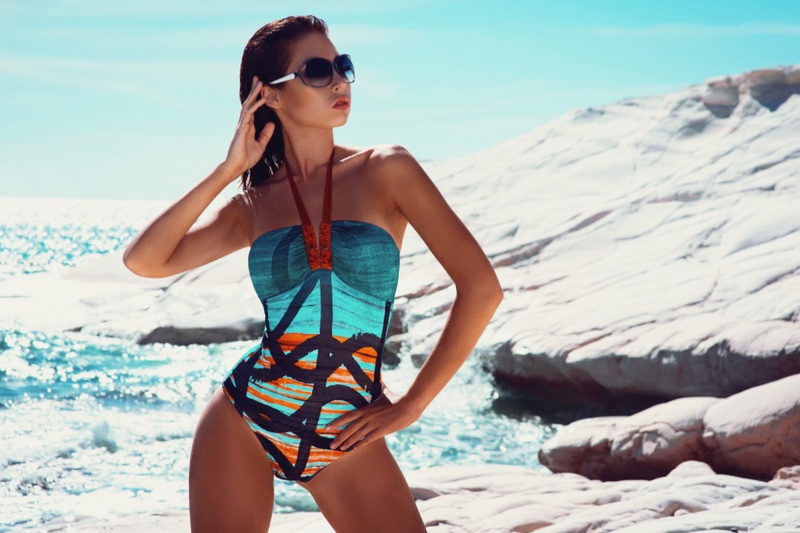 The COVID-19 virus may have forced people indoors, but celebrities won't be stopped from enjoying their forced vacation in style. Yes, stars and models are filling our Instagram feeds with their gorgeous bodies and stylish swimsuits. Wanna know what swimsuits the stars wore during the quarantine period? Let's dive in.
Hailey Baldwin-Bieber
Hailey Baldwin-Bieber looks elegant in designer gowns and impressively stylish in her streetwear. Check her Instagram and see what she posted last May 12—a steamy Hailey showcasing her toned body in her red bikini.
Madelaine Petsch
While in quarantine, Madelaine Petsch shared a poolside pic wearing an overlapping white and beige bikini and cat-eye sunglasses.
Brielle Bermann
Don't look back! The star of the Don't Be Tardy show just gave us a reason we shouldn't miss out on glute workouts. Bermann showed off her floral bikini in her Instagram post last May 11.
January Jones
January Jones schooled us how to post a cheeky yet sweet selfie. Wearing a black and white striped bikini, Jones glammed up her look with a gold necklace and sunglasses.
Kate Bosworth
Who knew a crochet strapless bikini would look so gorgeous? Apparently, Kate Bosworth does. She graced our Instagram feed with a selfie and a gentle reminder about meditation and taking tons of Vitamin D.
Kate Hudson
It has been almost two years since Kate Hudson gave birth to her daughter with her boyfriend Danny Fujikawa. It seems that the How to Lose a Guy in 10 Days star is enjoying motherhood in all its glory and keeping fit at the same time. She snapped a picture in a green strapless matching bikini that blends well with her chic bathroom.
Ireland Baldwin
Yes, you can have your own photoshoot at home. Take it from Ireland Baldwin, who blessed us with several pictures of her wearing a mustard yellow bikini and boasting about her massive fiddle leaf fig tree. Drool!
Jessie J
Now we know why Channing Tatum can't get enough of Jessie J! If you want to find out why, head on to her Insta and look for her post wearing a two-piece bikini in a hot red and orange combination.
Kaia Gerber
Check out Kaia Gerber's Instagram to see several of her pictures clad in a bikini. One post she's wearing a green string bikini and another wearing a leopard print bikini. Her favorite accessory? Her cute little puppy.
Simone Biles
If you are looking for a reason to go into gymnastics, you simply have to see Simone Biles in her tiger print bikini that showcased her toned body. Slay girl!
Vanessa Hudgens
Want to wear a cute and sexy swimsuit? Take a page from Vanessa Hudgens's rule book. The star of the High School Musical fame recently posted a TikTok video of herself while wearing a polka-dot swimsuit.
Emily Ratajkowski
Emily Ratajkowski reminds us that you don't have to bare all to be sexy. You can still showcase your physique even when you are covered up. Cop this look with swim dresses such as this one from the Dainty Jewells line.
Sofia Vergara
Sofia Vergara shows us that it is possible to still stay chic while in quarantine. She shared multiple snaps of herself wearing a blue string bikini, making us wonder why we never took our butt exercises seriously.
Sofia Richie
Who says you can't wear a mask and still slay? Sofia Richie shows you how it's done. The daughter of Lionel Richie shared a snap slaying with her orange bikini on top of a dirt bike while wearing a mask.
There you have it! These stars and models show us that you can still wear all your swimsuits while in quarantine. Your home can be your catwalk.