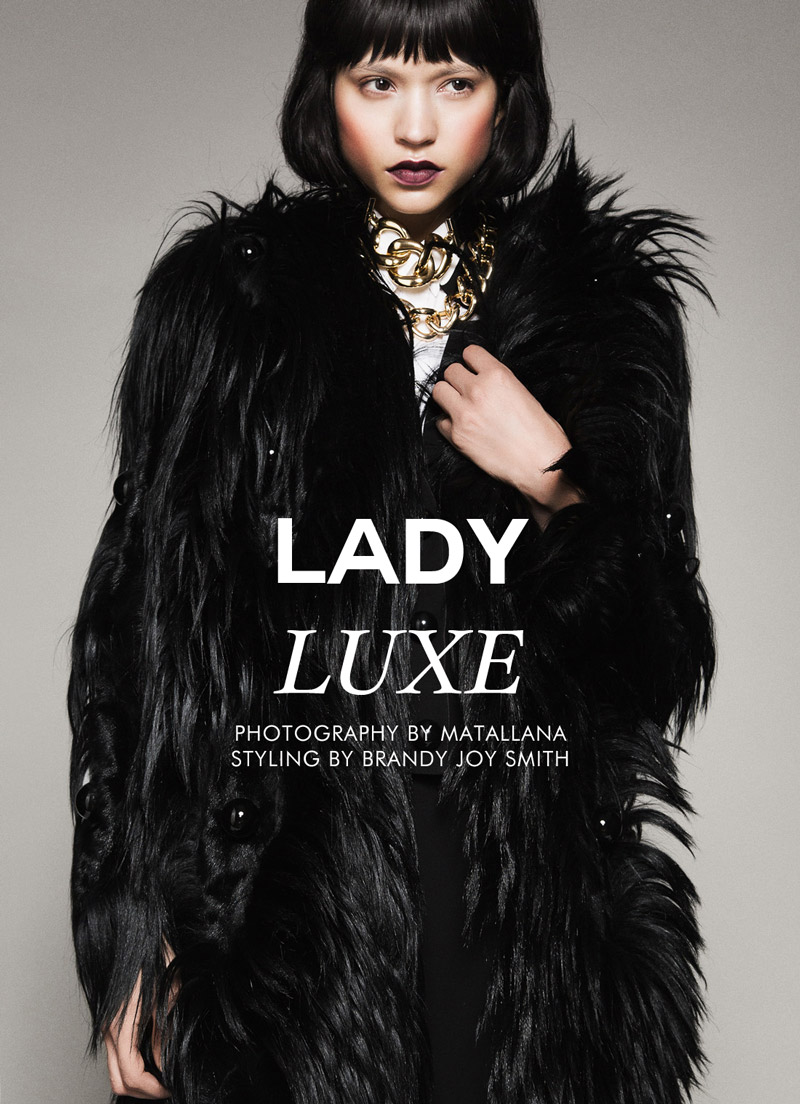 Lady Luxe – New face Catalina Llanes models the most ladylike fall styles for our latest exclusive photographed by Matallana. The Colombian beauty wears a wardrobe of luxe fashions from labels such as Louis Vuitton, Tommy Hilfiger and Giorgio Armani selected by stylist Brandy Joy Smith. Keeping with the ladylike theme, Catalina's hair and makeup exudes pure sophistication with luxe curls by hair stylist Shalom Sharon and glam makeup courtesy of Elisa Flowers.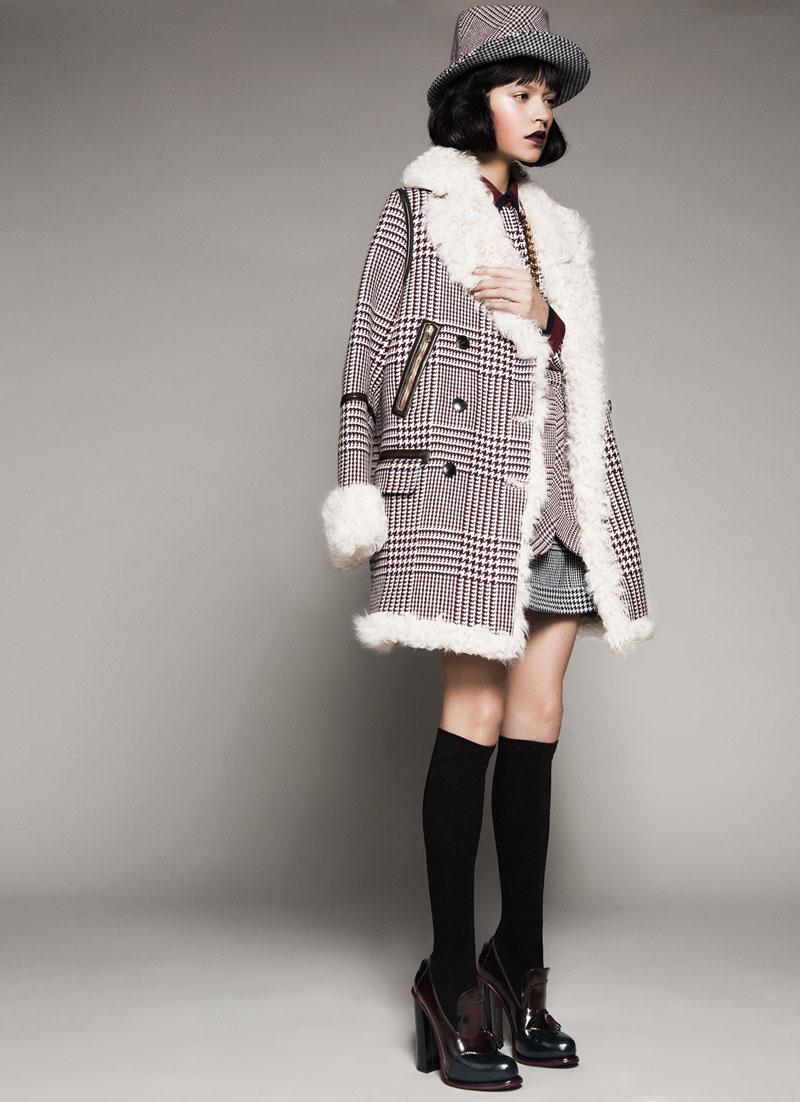 Blouse, Skirts, Coat, Shoes & Hat Tommy Hilfiger, Necklace Pluma Italia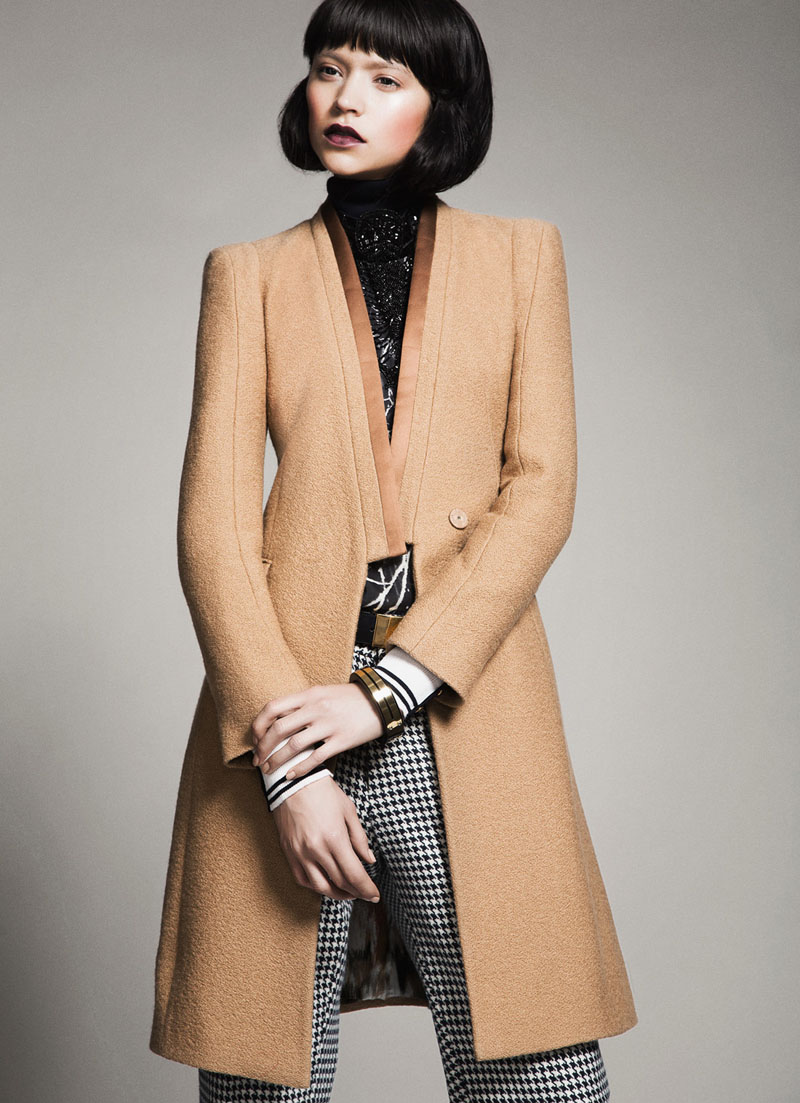 Coat Etro, Pants Tommy Hilfiger, Turtleneck Tommy Hilfiger, Blouse Haute Hippie, Shoes Tommy Hilfiger, Belt Hugo Boss, Bangle Pluma Italia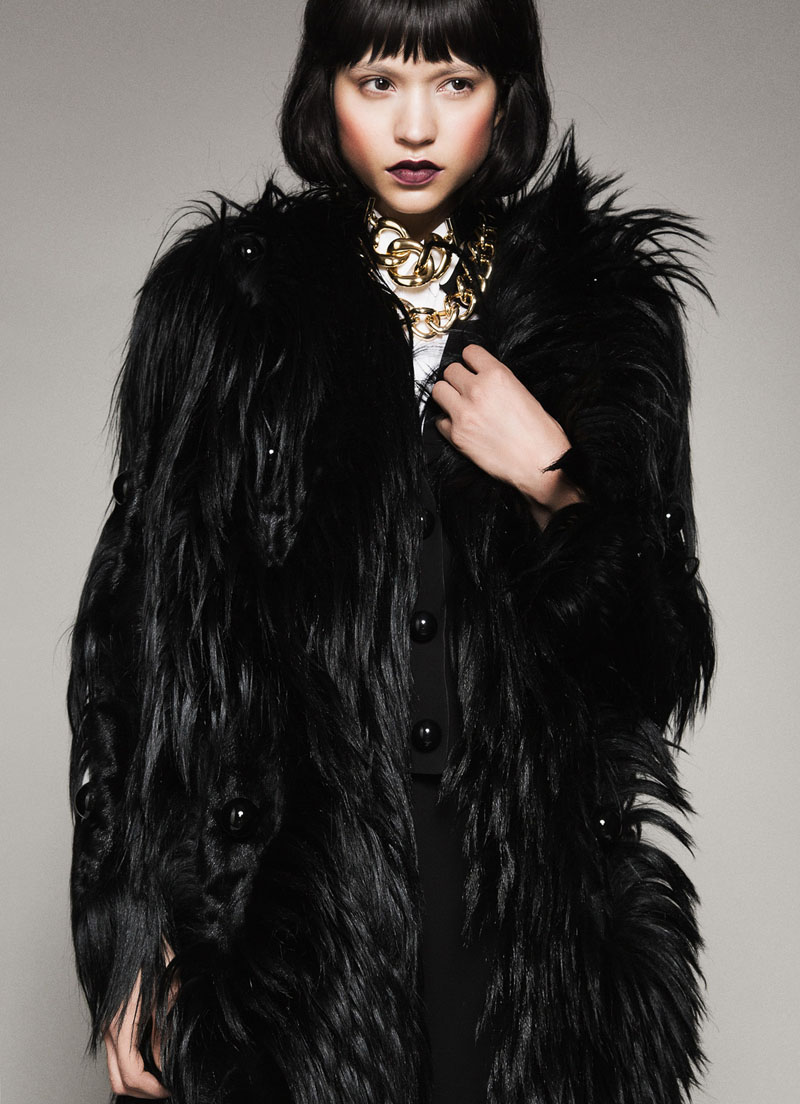 Coat Giorgio Armani, Pants Giorgio Armani, Blouse Hugo Boss, Vest Giorgio Armani, Necklaces Pluma Italia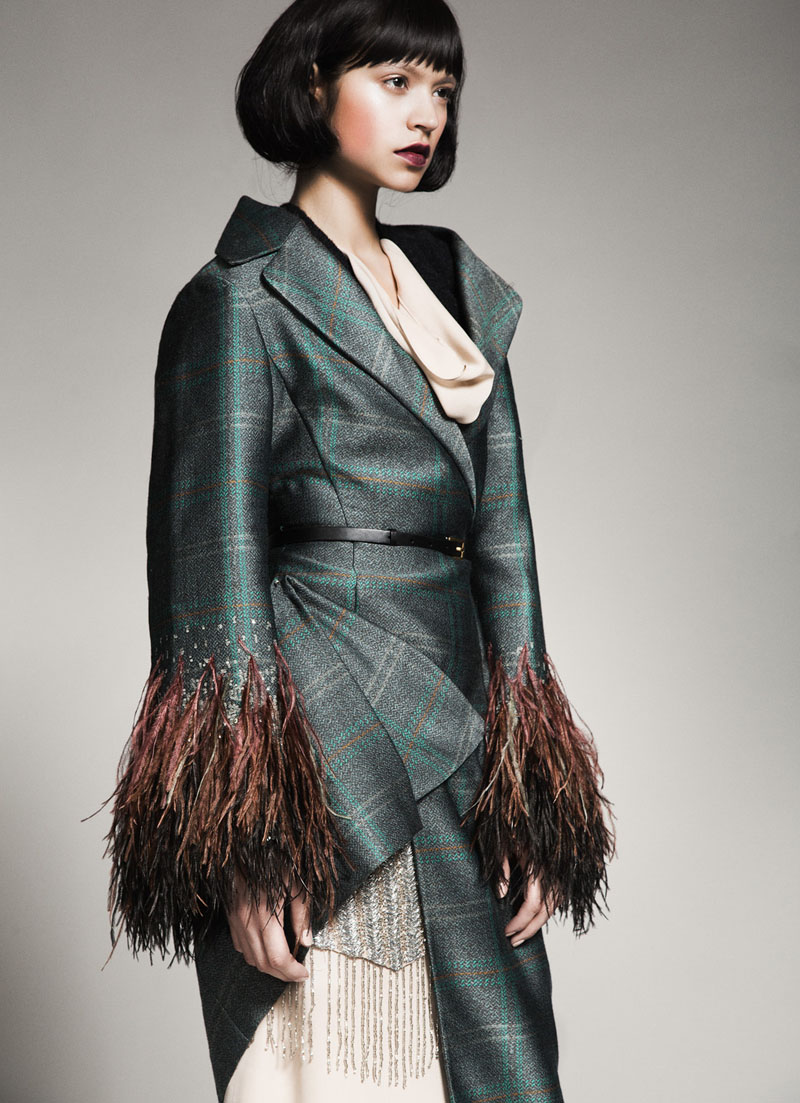 Coat, Vest, Belt and Shoes Louis Vuitton, Blouse, Dress and Skirt Haute Hippy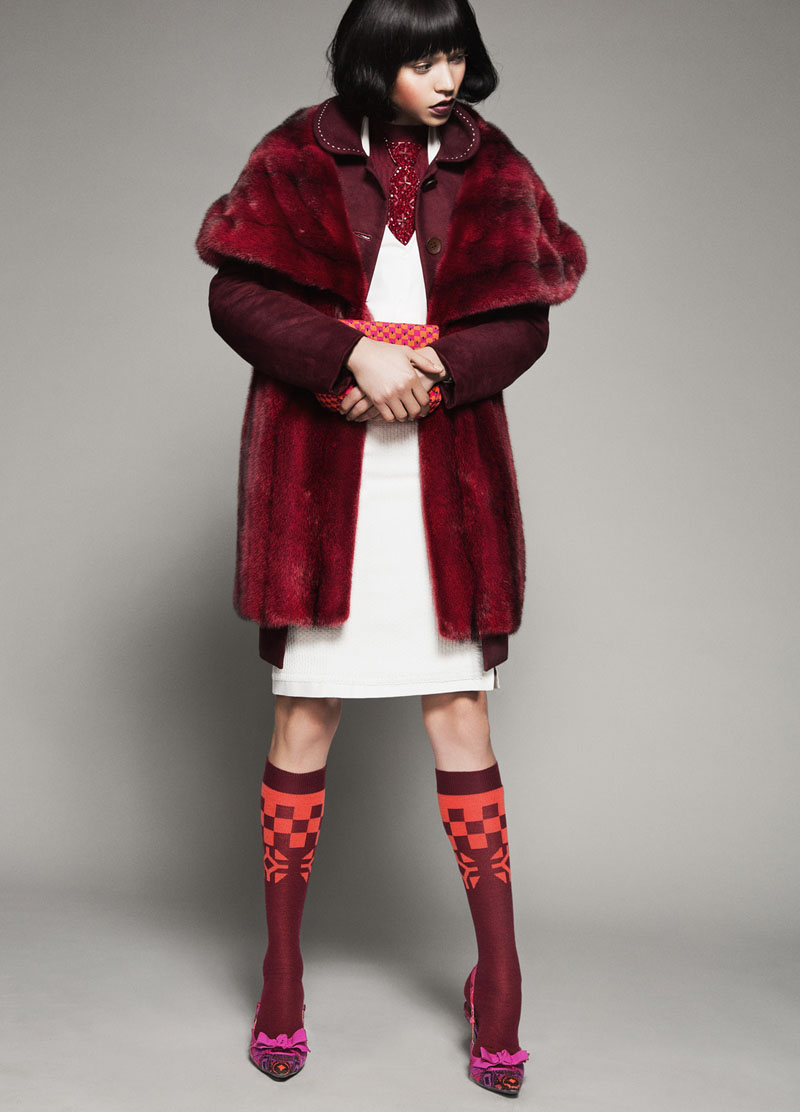 Coat, Turtleneck, Tie, Socks, Shoes and Purse Anna Sui, Blouse Etro, Stole Michael Kors, Skirt Alberta Ferretti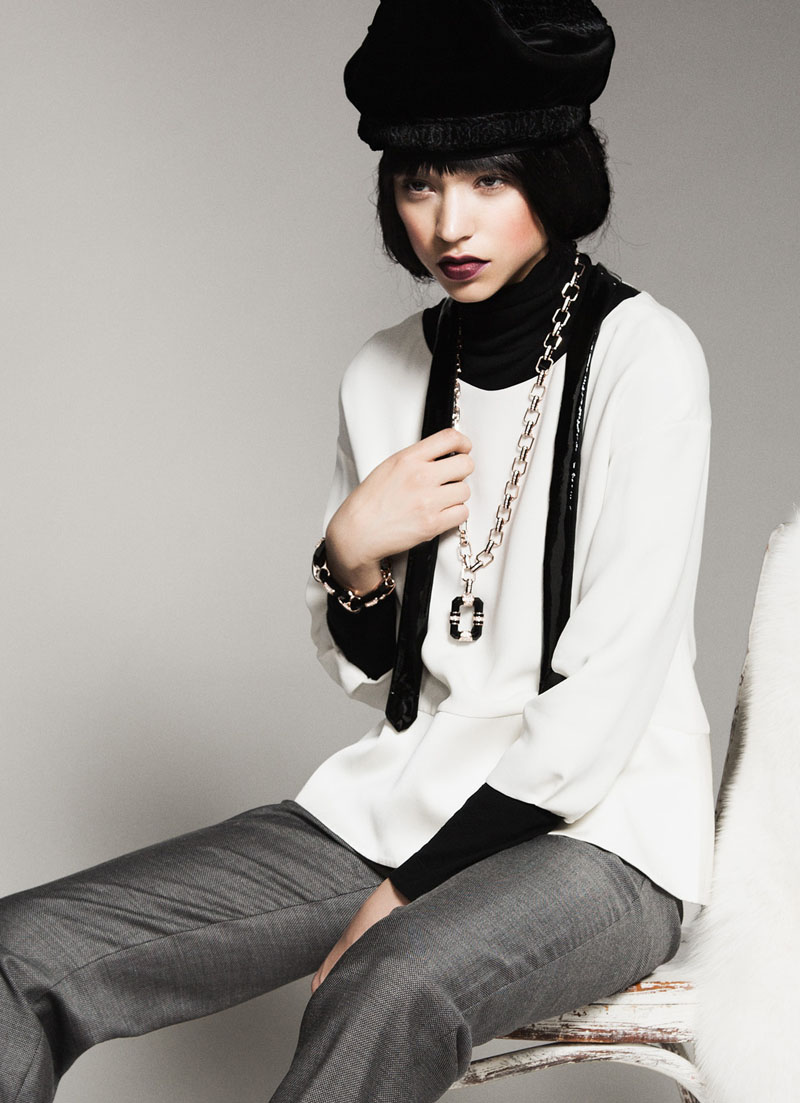 Turtleneck and Pants Hugo Boss, Top and Hat Giorgio Armani, Necklace and Bracelet Rachel Zoe, Shoes Anna Sui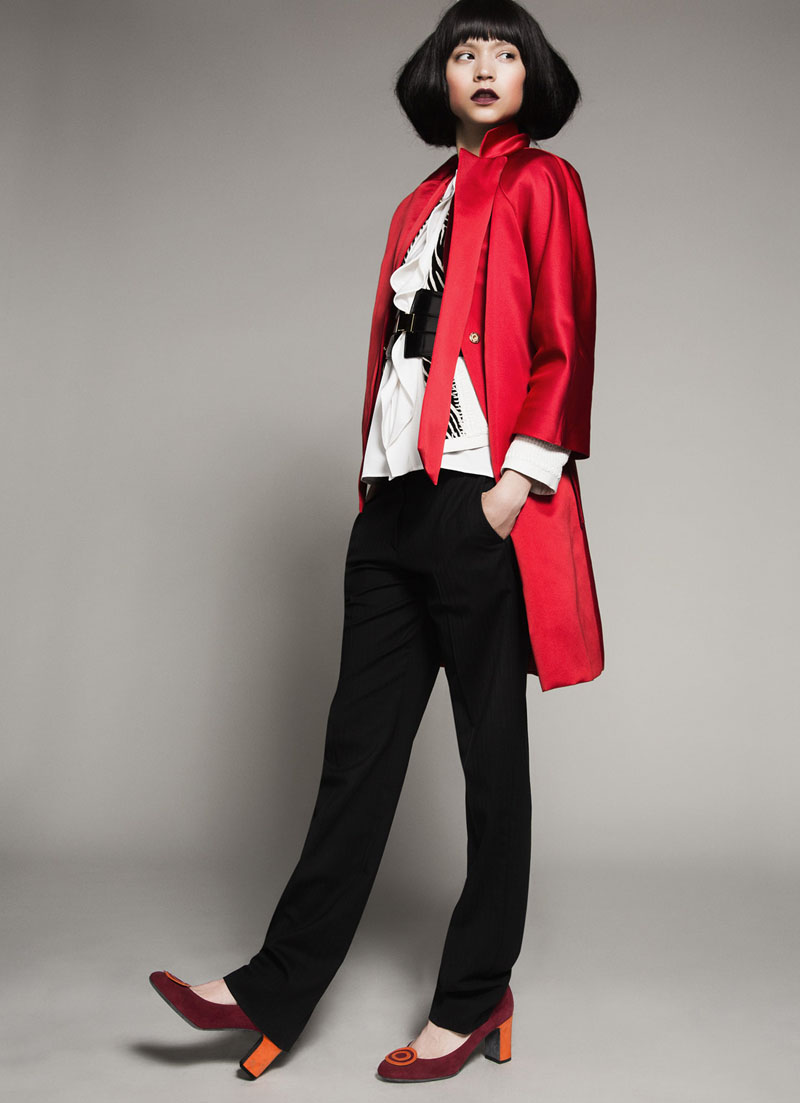 Coat Moschino, Blouse, Pants and Belt Hugo Boss, Jacket Alberta Ferretti, Shoes Anna Sui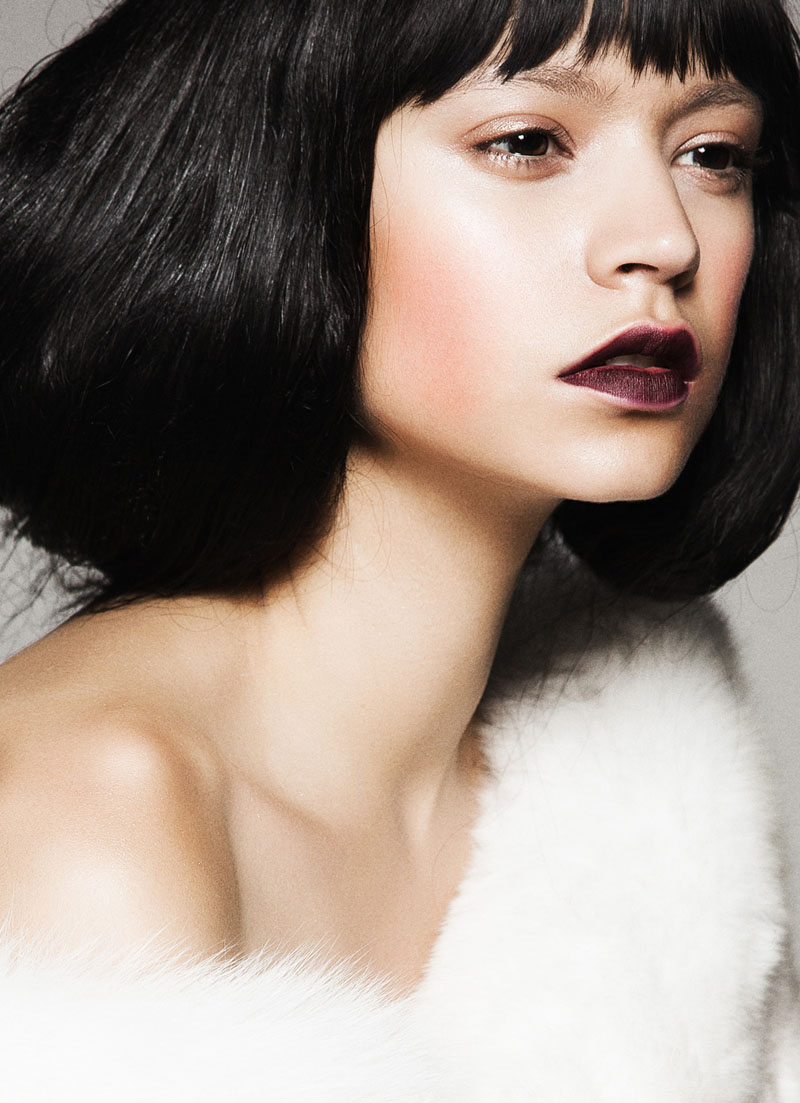 Stole stylist's own
Enjoyed this update?