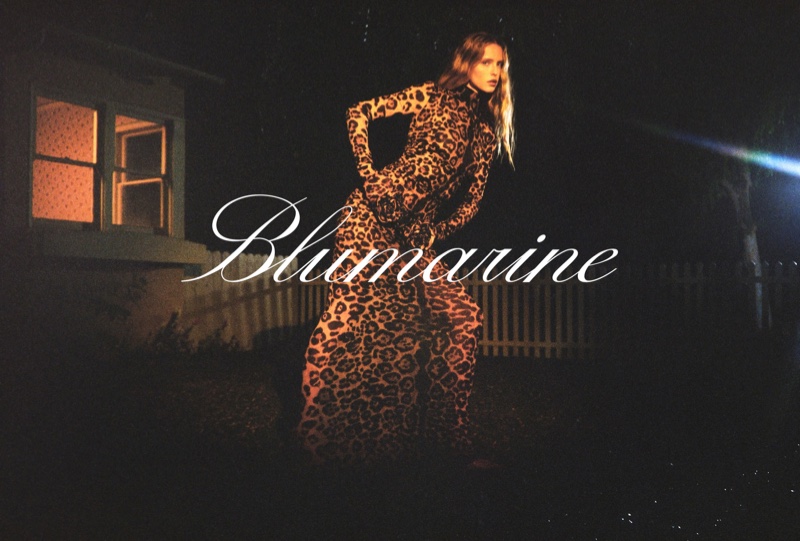 Blumarine sets the fashion world ablaze with its fall-winter campaign entitled "A Glowing Tale." The visually enchanting display is curated through the lens of acclaimed photographer and director Petra Collins. Collins captures model Abby Champion amidst a suburban setting, infusing a sense of relatability and realness into the ethereal concept.
Blumarine Fall/Winter 2023 Campaign
The Blumarine fall 2023 campaign presents a woman, compelling and sexy, irresistibly drawn to light like a sublime night butterfly. This vision is brought to life through slinky silhouettes, structured accessories, and bold exploration of fabrics.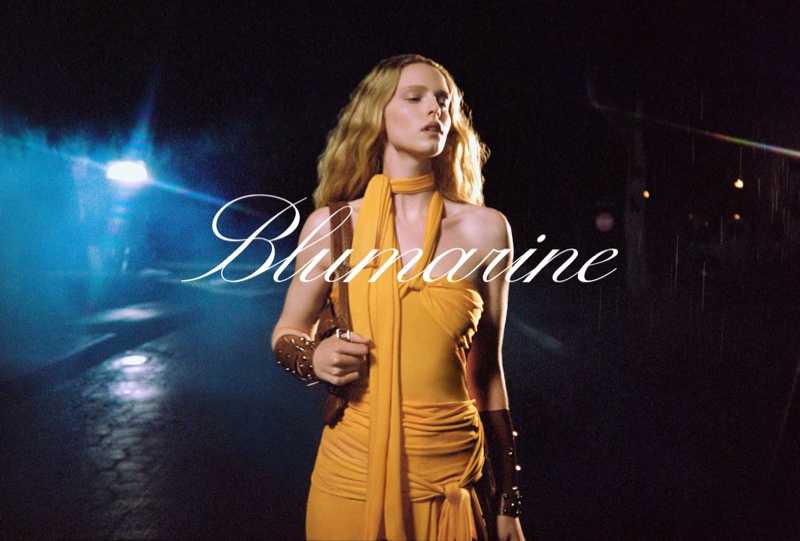 Reminiscent of medieval armor, the pieces in the collection offer a modern interpretation of the era's design by creative director Nicola Brognano. Elements like metallic tones and draped materials morph into a powerful fashion statement, while studded belts and cuffs take center stage as standout accessories, injecting a gritty edge into the overall narrative.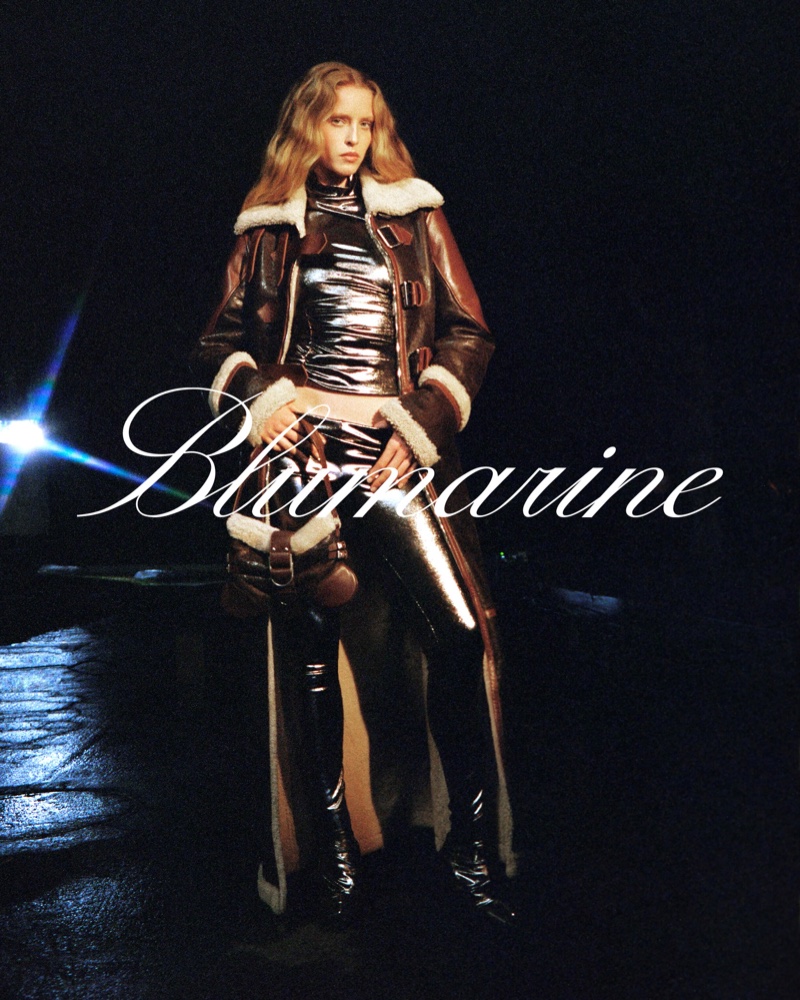 Reflecting on Blumarine's recent ventures, one can't ignore their Y2K-inspired collaboration with Heaven by Marc Jacobs or its spring 2023 collection that flirted with mermaid-inspired aesthetics.