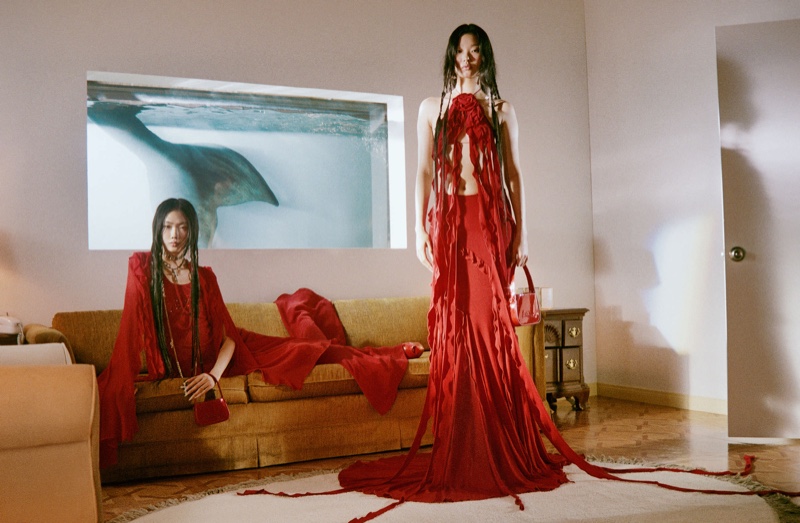 Blumarine delves into mysterious territory for its spring-summer 2023 campaign. The images, shot by photographer and artist Petra Collins, showcase a narrative that explores the underwater universe, centered around the theme of modern, dark mermaids.
Blumarine Spring/Summer 2023 Campaign
In the Blumarine spring 2023 campaign, models Sijia Kang and Yoon Young Bae are portrayed as mermaid-like creatures, moving with the waves of their moods and captivating as the ocean's depths. The shoot takes place in a living room, setting the stage for a moody, intimate atmosphere.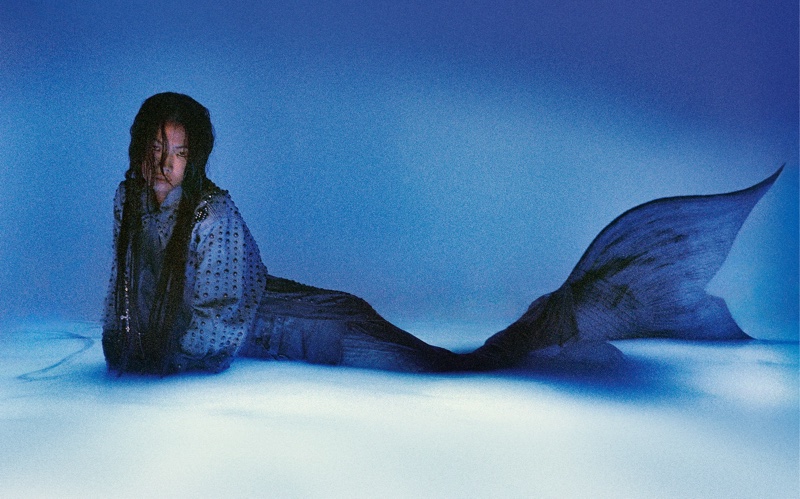 Designer Nicola Brognano's Y2K-inspired fashions take center stage, featuring everything from embellished denim to tops with fringed detail and form-fitting dresses. The Blumarine collection is nostalgic yet modern, with each piece capturing the spirit of a fairytale creature.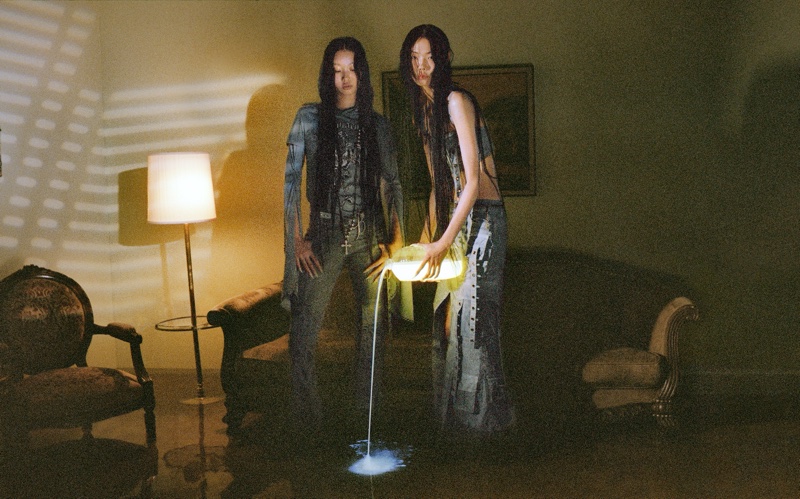 To bring the mermaid-inspired looks to life, hairstylist Holli Smith creates cascading waves in the models' hair. Meanwhile, makeup artist Kali Kennedy achieves a dewy, almost ethereal look with a hint of glam.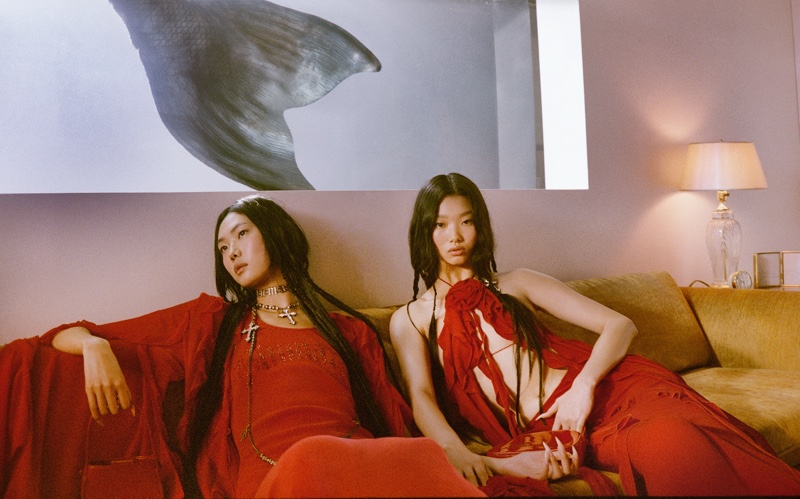 The overall effect is both evocative and alluring, with a dreamlike quality that perfectly captures the campaign's underwater theme. With styling by Lotta Volkova, the Blumarine spring 2023 campaign is a unique and beautifully executed showcase of modern fashion.