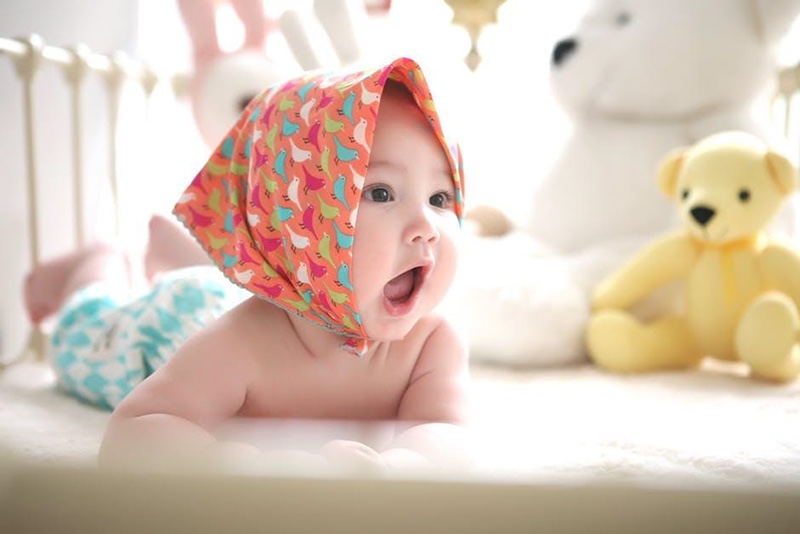 As a parent you want the best for your child. In order to take proper care of your baby's health, it's important to use all-natural products that contain no harmful ingredients. Store brand products often have ingredients that can be irritants or cause harmful changes inside of the body. So it's best to stick to all-natural products when taking care of your baby.
Here are 5 of the best natural products for your baby.
1. Shampoo & Body Wash
We all know that babies have a way of getting anything and everything — food, dirt, and other grime — into their hair and on their bodies.. In order to keep your child clean and smelling nice, it's important to use a gentle shampoo and body wash.
Head to any local store and you'll find all sorts of baby shampoo and body wash options. While it's convenient to purchase a product from some of the top baby brands, the danger is that these products often contain harmful ingredients such as:
Instead of washing your baby with toxic ingredients, it's best to use an all-natural product. Natural baby shampoo and body wash use safe ingredients such as coconut-based cleaners and essential oils to keep your baby clean.
2. Tooth Powder
Once your baby's teeth start to come in, you can switch from wiping their gums to using a very soft bristled toothbrush to gently brush the teeth. While your instinct may be to grab store-bought toothpaste that is safe for babies, these products are often full of harmful ingredients including triclosan, parabens, and fluoride.
To avoid the health risks of these ingredients, it's best to use a natural product like tooth powder. The best tooth powder uses all organic ingredients, like clays, to keep your baby's teeth and mouth free of harmful bacteria.
When brushing your baby's teeth using powder, only use a small rice-sized amount. Brush softly and ensure to thoroughly rinse your baby's mouth when you're done brushing. Be sure to also take him for regular dental checks with your family dentist and head over to this Dentist in Ballwin for urgent dental care.
3. Food
What you feed your baby has a huge impact on their overall health. These days many people have switched to eating all-natural and organic foods, so why not make the switch for your baby? There's a wide variety of companies that offer all-natural meal and snack options for your youngster.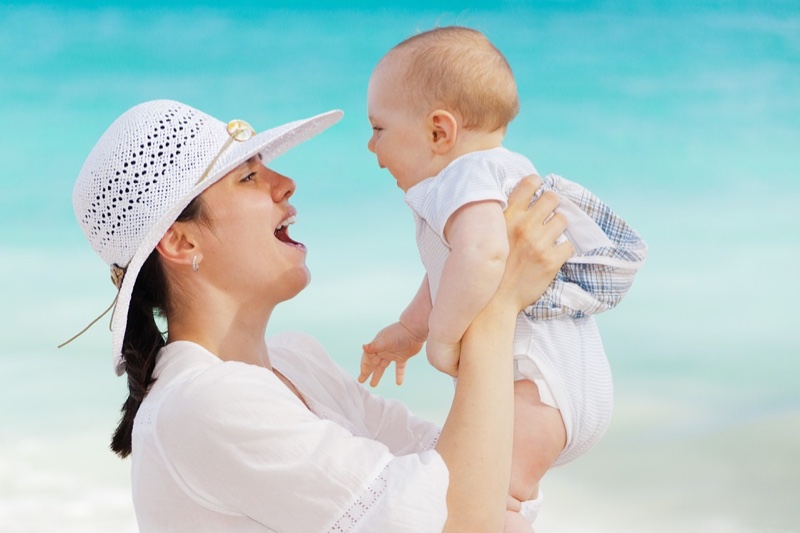 All-natural baby food won't expose your baby to harmful pesticides. Most store brand baby food manufacturers use fruits and vegetables that are grown using pesticides. All-natural baby food uses produce that is grown on organic farms.
While natural baby food is much pricier, it's well worth it to make the switch. There's nothing better than having the peace of mind that you're feeding your baby safe, high-quality food.
4. Diapers & Wipes
Diapers and wipes are your best friends when raising a baby. However, some of today's top brands use all sorts of harmful ingredients that may put your baby's health at risk.
Wipes often contain ingredients like fragrance, Bronopol, parabens, and polyethylene glycols. Store brand diapers often contain volatile organic compounds, dioxins, and tributyl-tin. These ingredients have been linked to immune and nervous system impairment along with skin reactions.
Don't risk your baby's health with products you use dozens of times a day. Give yourself peace of mind by switching to all-natural diapers and wipes.
5. Toys
Keeping your baby entertained keeps them happy, giggling, and smiling. As a parent, you'll want to avoid plastic toys as your baby is very likely to put them in their mouth. Plastic toys are often made with harmful chemicals such as DecaBDE and OctaBDE, both of which have proven to be toxic to humans and the environment. One study found that HBCD, a common chemical found in plastic toys, has been linked to impaired brain development and thyroid function.
As a rule of thumb, avoid plastic toys. Instead, purchase toys that are made with natural materials such as wood and cloth. These toys are much safer and have no associated health risks, even if your baby chews and gnaws at them for hours.
Conclusion
Your baby deserves the best. One of the easiest ways to ensure your baby is safe, happy, and healthy is to use natural products. Be sure to keep these 5 options in mind to ensure your baby is getting the best out of life.
Was this article helpful and informative? Leave us a comment with your thoughts in the section below.