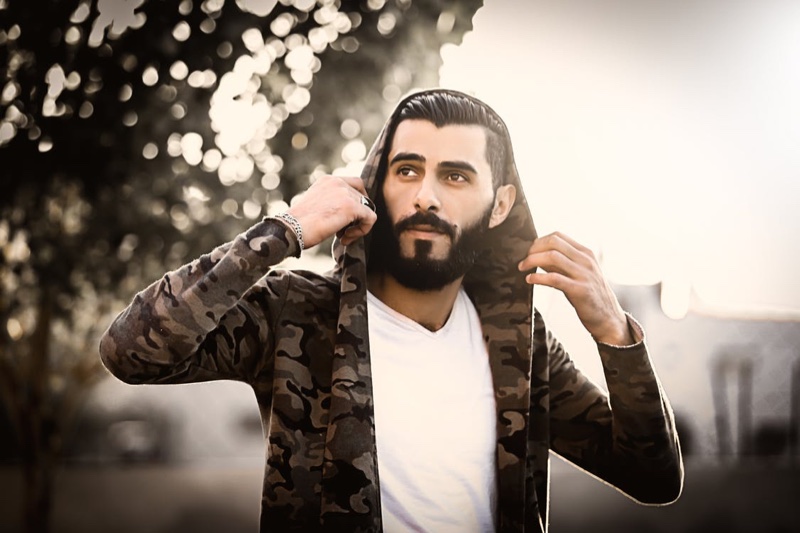 Summer is on, and you won't be the only one who needs to adjust your style to hot temperatures. Summer involves new make-up and different hair dye products, among others. Today we talk about a surprising and useful gift you can make your boyfriend this season. Since you are women who know a lot about hair care and cosmetics, we give you an impressive and practical way to help you find the best beard dyes for your partners to use this summer.
Men encounter so many beard problems you might not be aware of. However, they sometimes show their concerns when spending more time than usual looking in the mirror. You can use your qualities and expertise in product choice by giving him a helping hand with everything he dislikes about his beard.
Signs that Your Partner Needs a Beard Dye
Your partner might not come to you and say that he needs a beard dye or consider such a product. Men are usually unaware of what the best beard dye should look like when they just discover they need one. Here's how you can find if he will enjoy such a gift and how to help.
He may be looking for natural substances or ingredients that beard dye products should potentially contain. Since we talk about cosmetics, they usually use similar ingredients to women dyes. However, they also come with ups and downs. To be on the safe side of efficiency, you can begin a short discussion about someone who recently searched for and found a natural beard and mustache dye, and notice his reaction. Don't worry if he fears ingredients or effects. Men don't deal with facial hair dye products every day.
As per most men reaching their 30s, your boyfriend may develop grey hairs. The beard is visible, so your boyfriend may not be pleased with grey facial hair. If he's looking for a solution, such as removing the problematic hair, you can come with a more adequate and convenient option.
Men who have a freshly grown beard just notice that facial hair doesn't have the same color and tone as the head hair. That's because there's less hair involved on the face. The color also changes easier due to sun exposure or coffee consumption. Therefore, your boyfriend may notice that his facial hair has an uneven tone and look for solutions.
If your partner works with customers or often has business meetings, he might look for ways to make his beard look flawless. Also, if he usually cares for his beard (and he should), then an even and intense color might make him feel younger.
Some change their looks now and then. If your partner has already tried hair dyes, he might be open to dyeing his beard and/or mustache. Take it as a style challenge.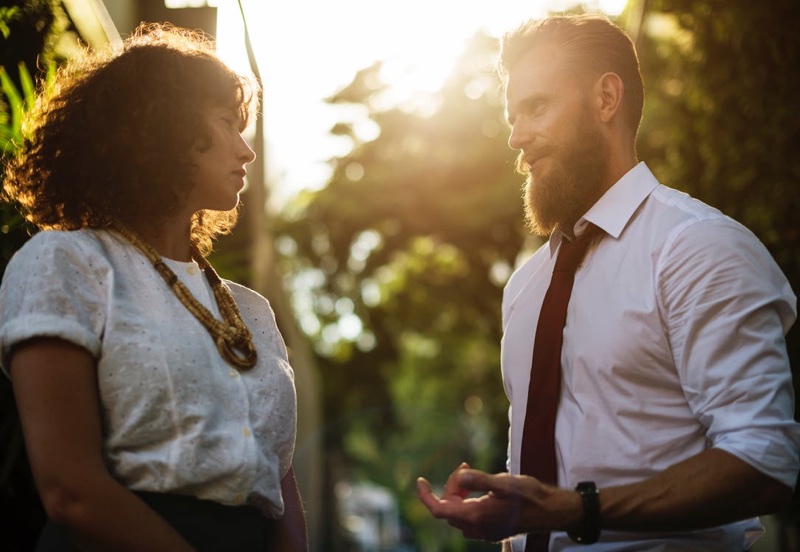 What to Look for in a Beard Dye
If you're searching for the best beard dyes, it means that your partner is not fond of salon options. So, there are fewer criteria to consider.
To begin with, there are permanent and semi-permanent products available on specific websites and in online stores. Semi-permanent options have colors which last for a few (even two) weeks. You can consider such a product as a test if your boyfriend hasn't tried facial hair changes before.
Start from here, plan your budget and begin your research work. Once you've made a shortlist of products, read as many specialists and users reviews as possible. Since you cannot test the product you purchase, you need to ensure it saves him from any application issues.
Men's beard is rough and dry. So, the easier is the dye to apply, the more popular it becomes among men. There are creams, gels or powders that require a brush or toothbrush to use. Make sure the application process isn't tricky and needs less than an hour of work.
Choose the Right Color and Tone
Having a flawless beard keeps men healthy and handsome, according to a study. (yes, you should show him the study later on). So, it's essential to find the right tone for your partner's beard. Facial hair dyes for men usually come in self-explanatory colors. If you want to make a gift to a boyfriend who didn't use such a product before, you might want to opt for a dye in his natural color. Begin by limiting the products to light or dark tones. Then, experts claim you should choose a color a few shades lighter than your boyfriend's beard – it's not as difficult as it seems.
Men with black hair should use a dark brown tone to avoid making their face look pale. Meanwhile, hazelnut brown should fit reddish types of men, while the brown-haired should only opt for the above. Blonde men should efficiently work with tints that are closer to their natural shades as light hair is more versatile.
Ingredients to Avoid
Even organic beard dyes include some chemical preserving components or chemical compounds. Aside from henna, most almost-organic products have ingredients that don't harm the skin. However, some of them can cause rashes, irritations and skin allergies.
Avoid products which include ingredients such as ammonia, peroxide, diaminobenzene, resorcinol, or paraphenylenediamine. You may already know some of these chemicals as they're in the composition of standard female hair dye products.
Experts' Recommendations
We plan to make your work even more comfortable. Below are the top-three products that both experts and users recommend. Here are three of the preferences among American men.
1. Bigen EZ Hair Color for Men is easy to use for both beard and hair. It also comes with a comb-in application tool that works for natural-looking color. The dye doesn't contain ammonia and includes a small amount of peroxide. This dye comes in dark black and dark brown.
2. Clairol Natural Instincts for Men is non-irritating and contains natural ingredients such as vitamin E and aloe vera. The non-permanent color lasts for 28 washes and comes in brown-black, dark, medium and light brown.
3. Blackgel Best Styling & Gray Hair Coverage for Men is a temporary two-in-one dye that also works as a styling gel. Even though it only lasts for a day, the product effectively covers up gray hairs and comes in an alcohol-free version.
Gifting the Best Beard Dye to Your Partner
Choosing for your partner attentively will make him appreciate the gift even more. You only need to keep in mind that you're looking for a beard dye to increase his body confidence – and it is also important for yourself. If you consider both quality and his preferences, the beard dye might turn into a long-term use option. Remember that dyeing the beard involves commitments so that you might go for a semi-permanent product, for starters.
Having a boyfriend who is entirely pleased with his looks will make him more confident and even more successful at work.