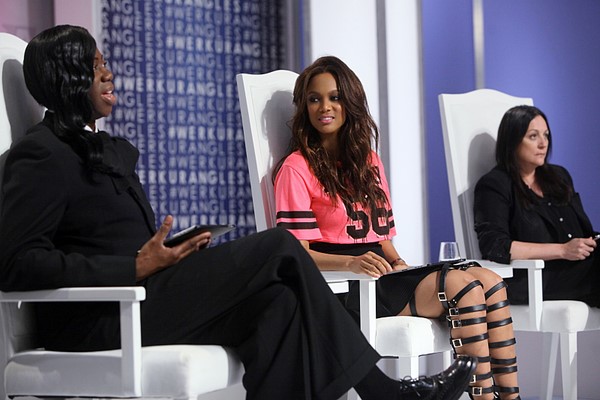 For this episode's photo challenge, the contestants have to rock long hair whether male or female. Yu Tsai says that frat boy Adam is his "problem child", but has been improving week by week. While Lenox who only got five frames after flopping in the last challenge, had a mini freak out on set. But she pulls it together to take her five photos while the other contestants get a whopping thirty. On the other hand, Mirjana seems to be struggling and as her fellow contestants have notice, she seems to be resting on her relationship with Denzel instead of seeing this as a competition. Keith also seems to be in a similar predicament as well. Yu Tsai says he has been resting on pretty throughout the whole competition. And he does not seem to be doing much with the excess hair.

Let's take this time to focus on the fact that Mirjana calls Denzel her boyfriend, but still hasn't broken up with her boyfriend back home. She says she will send him a letter, since she hasn't broken up with him yet. It's getting very "Real World" in here.
Long Hair Challenge Photos
Nick Cannon Challenge
The next day, the models are greeted by Nina, formerly of Cycle 20 and fan favorite as she introduces special guest Nick Cannon who tasks them with making a campaign for his NCredible Monster Headphones line. The models are grouped into three teams, and the winners ended up being Lenox's team with Kari and Matthew. So at least Lenox seems to have a chance to redeem herself with only having five frames.
Judging Panel
Ben and Adam decided to sing a song at panel about being on "America's Next Top Model". Ben's voice is nice, but Adam's rapping left a lot to be desired. But luckily he can model better than he can rap. For the first time, Kelly actually liked (gasp) one of Adam's images (she even gave him an 8). Golden boy Ben did not have a winner with his flip shot and was given a 6 by Tyra. Despite struggling on set, Mirjana was given high scores all around and Tyra even said she looked like Beyonce as a fashion model. After only five frames, Lenox delivered a good shot and was even given a 10 by Tyra. So, this seems to be a cycle of dramatic ups and downs for practically all the contestants.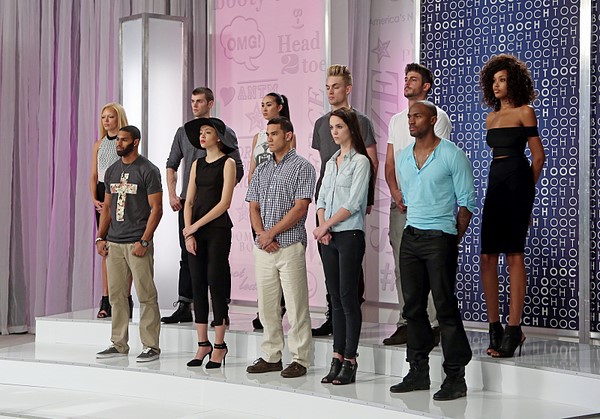 Who Won & Who Was Eliminated
After adding the challenge scores, social media scores and judges scores together; it was time to determine who won and who would be kicked out of the competition. The first name that was called and winner of the week (drum roll please) was Lenox even after having five frames. After each name was called one by one, the bottom two ended up being Ben and Keith. It's shocking since they seemed like two frontrunners in the competition. Tyra said that Keith has one of the strongest faces, but the judges and fans at home are getting bored. As for Ben, his photo was "off key" while his song was not. And the person with the lowest score turned out to be Ben. I can not say I'm surprised considering how the show treated him like filler. Oops.
Next week, it seems that there is drama brewing in the air…