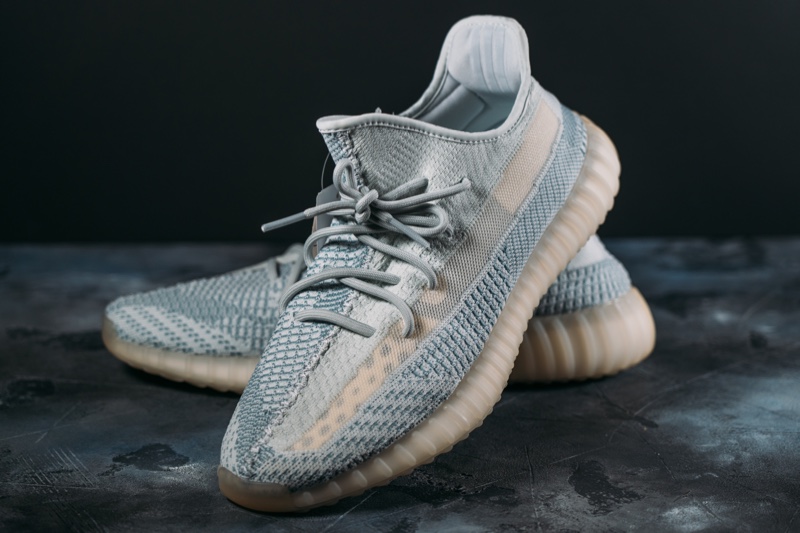 Trendy models of sneakers can be found in every kind of style today. If you still think that sneakers are limited to sports style, we have to tell you the opposite is true. In popular glossy magazines, some of the top images for the spring and summer 2022 issues feature sneakers. Some feature Adidas Yeezy Boost 350, which are popular sneakers today. Read on to find out what to wear these sneakers with for a great outfit.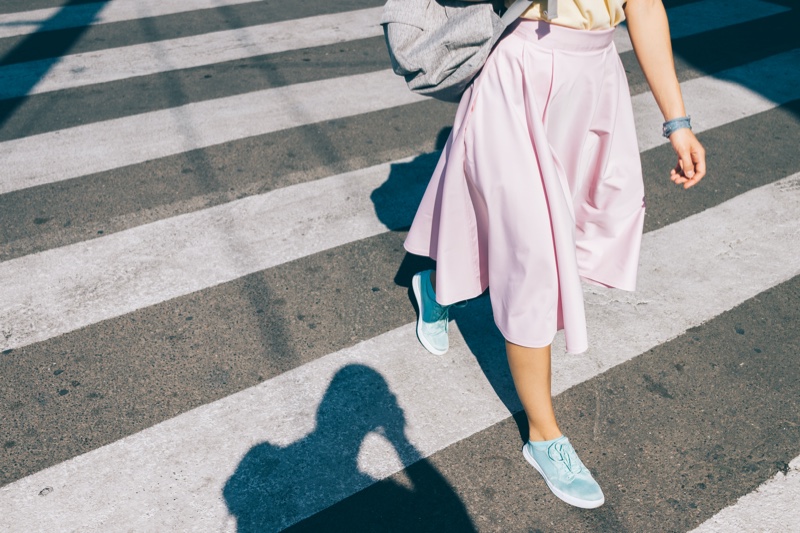 Popular Options
Here are the most popular options:
With a stylish pantsuit. All sorts of pants of different styles look great with flat shoes. You can easily go to a meeting or work wearing sneakers with a suit if your dress code allows. The main thing is to have the right color combination.
With jeans. The combination of jeans and Adidas Yeezy Boost 350 is always on-trend. The latter looks great with just about every jean style. You can wear a t-shirt, a jacket, or a sweater on top. If the weather is cool, you can throw over a coat for a more layered look.
With long socks. This was popular last summer and is still on-trend today. You can wear both monochrome and bright socks with sneakers. Their color scheme should complement the shade of the sneakers.
With a skirt. Depending on the proportions, you can also wear sneakers with a long or short skirt. Experiment with the material from a denim skirt to a jersey or linen fabric.
With white pants or trousers of any style. You can wear this combination when you go to a cafe and for work. It is cool and can be paired with a blazer or leather jacket.
With a dress. Adidas Yeezy Boost 350 sneakers look great with a lingerie-style slip dress or a shirt dress. You can even wear long styles to create an unexpected look.
With a jumpsuit. Nowadays, it is all the rage. A jumpsuit with pants is a good solution for spring, and a romper style with shorts is great for summer. In order to complete your look, you can also wear long socks. They are suitable for any occasion and are pretty comfortable.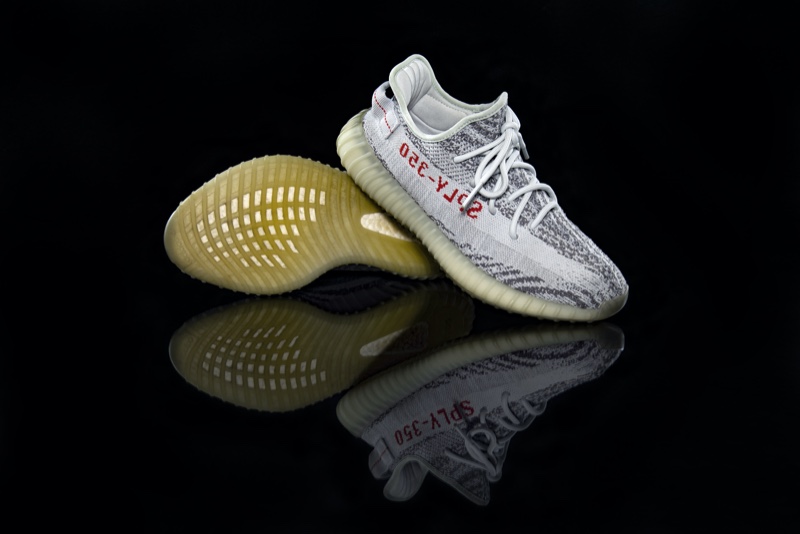 Lingerie Style and Sneakers
One of the most fashionable images of the upcoming season is a combination of spectacular lingerie style with sneakers. For example, the unexpected pairing of a dress and sneakers will be suitable for evening and casual events.
You can also wear satin skirts for another lingerie-inspired look. This looks great with sneakers. This combination is gaining rapid momentum, primarily because it creates a sharp and harmonious image. However, it is very important to choose the right color combination. Wear sneakers with a satin skirt and cozy sweater to really be on-trend.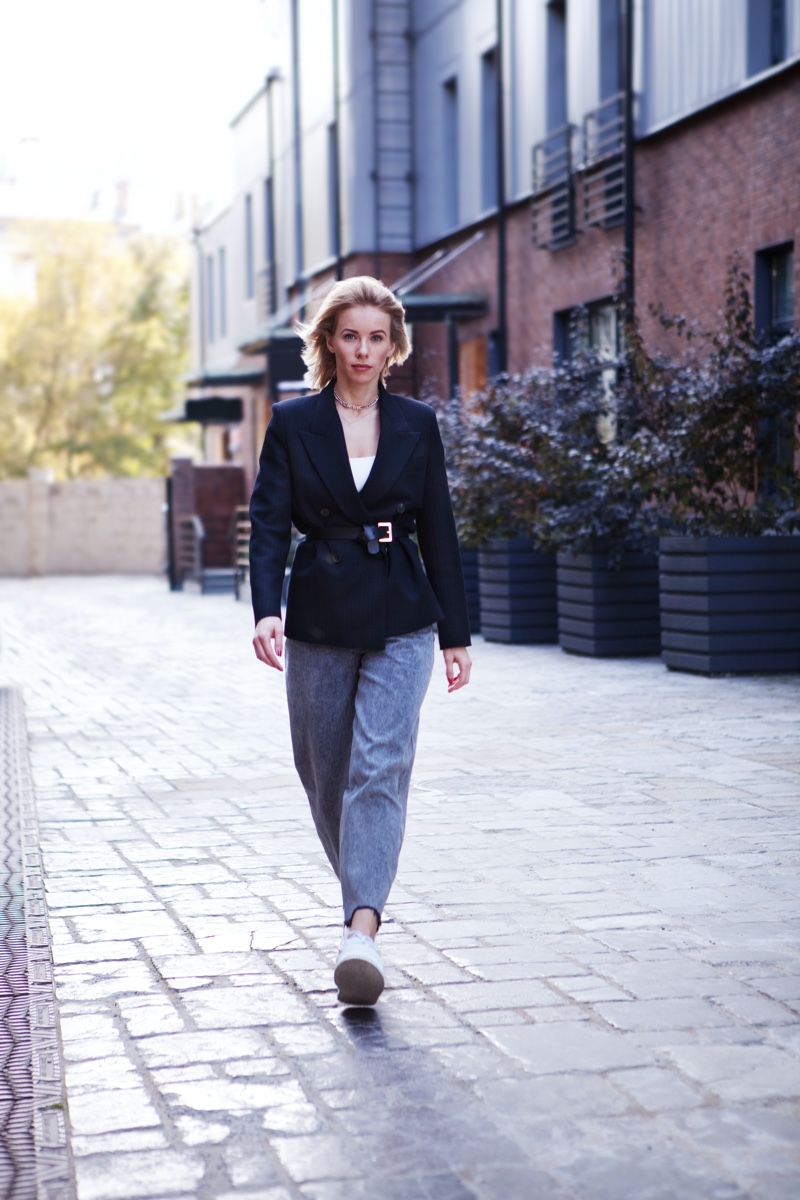 Denim and Sneakers
There is no doubt that Yeezy Boost will remain one of the best options in the spring when combined with denim. This is due to popular styles featuring skirts, sundresses, shorts, and jeans. A great addition is a long blazer. Women will depart from the most common look such as jeans, t-shirt, and sneakers. A jean jacket can also stand out when you're sporting casual footwear.
Dresses and Sneakers
Not all dresses look good with Adidas Yeezy Boost. For example, an evening dress would not be the best option. Make sure to wear versatile dresses that are more casual in style. The main thing is that the color and cut complement the shoe.
Pants and Sneakers
Jeans, sports pants, classic pants in neutral colors, and other types of pants look great with sneakers. You can even show off some pizzaz with printed styles. Go back to sporty style with tight leggings, which look perfect with sneakers that feature a strong sole.
Conclusion
As the years go by, sneakers, including Adidas Yeezy among them, remain the most coveted shoes globally. They can be worn so many ways, not just with sweats and a hoodie. Sneakers can be quite versatile whether looking to rock jeans, dresses, or skirts.