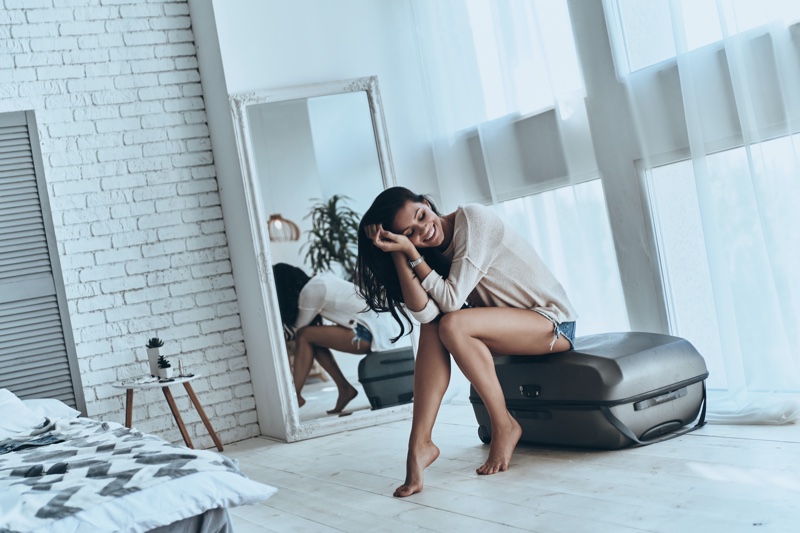 With the holidays coming up, many of us will be heading to different corners of the country, and the globe, to visit family and friends. Spending time out of town for the holidays can be stressful as much as it is joyful, though. One point of stress for many women when traveling is packing. What to bring, what to leave behind. Especially when you're trying to stay stylish while traveling, it can be a headache. However, learning to pack like a minimalist is a trick worth knowing, especially if you want room to bring your presents back home with you. Keep reading for the essentials every woman needs when packing like a minimalist.
Light Layers
Whether taking a road trip home for the holidays or flying across the ocean, layering is key to comfort during travel. From temperature fluctuations en route to different temperatures between where you live and where you're headed, wearing layers is essential. Not only does wearing your layers keep you comfortable, but it also saves room in your suitcase. Scarves and light jackets are a go-to for packing like a minimalist.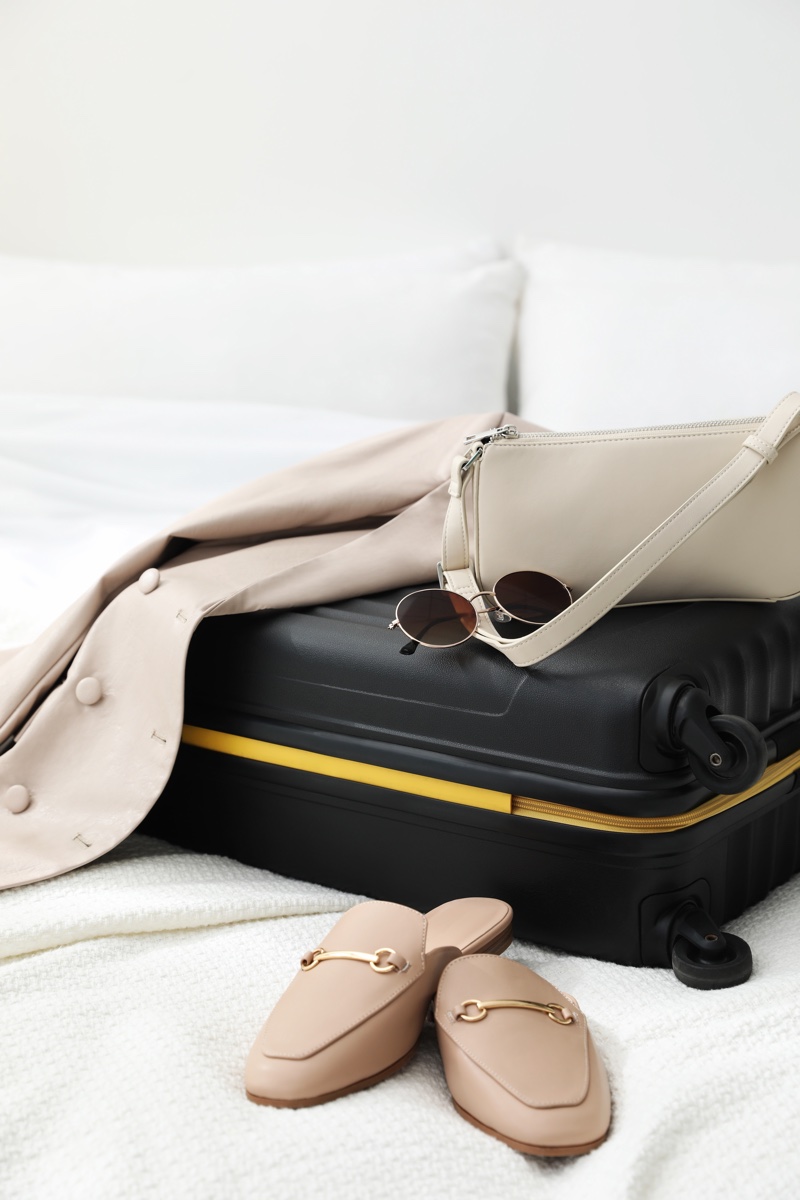 Comfortable Flats 
The item that easily takes up the most room in luggage is shoes. Shoes are bulky and difficult to pack, especially if you're trying to bring a pair to match each outfit and occasion. By wearing a pair of neutral and comfortable flats that can work with any outfit, you don't need to pack shoes at all. Whether you go with a classic leather loafer or a pair of white slip-on sneakers, this is hands down one of the best decisions if you're trying to save room in your suitcase.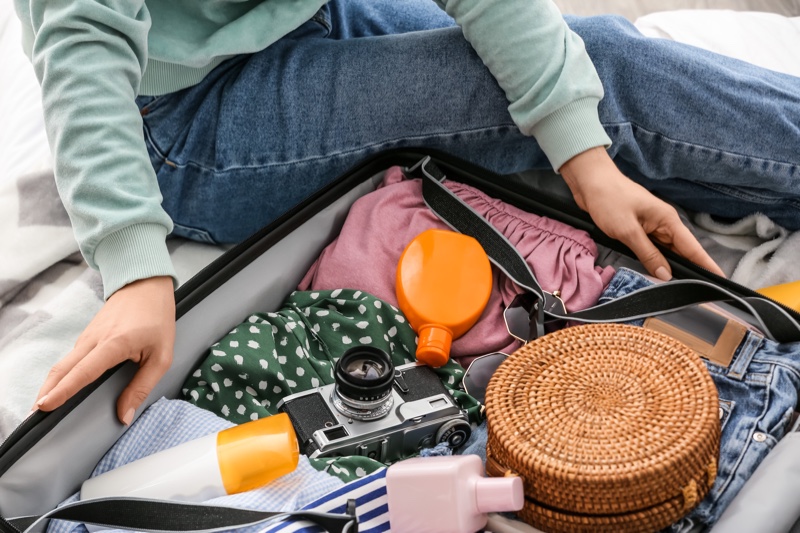 Perfume
You may think of perfume as an unnecessary item when traveling, but it's the opposite. Especially if you'll be staying in a house full of other guests, you may not get a shower as often or when you want one. Make your trip special when you splurge on the best luxury perfumes on sale. A spritz of Miss Dior or Flowerbomb could boost your mood and appearance. Also, holidays can be stressful, and the right perfume can help with headaches, tension, and anxiety. Pack a travel size in your carry-on; you won't regret it.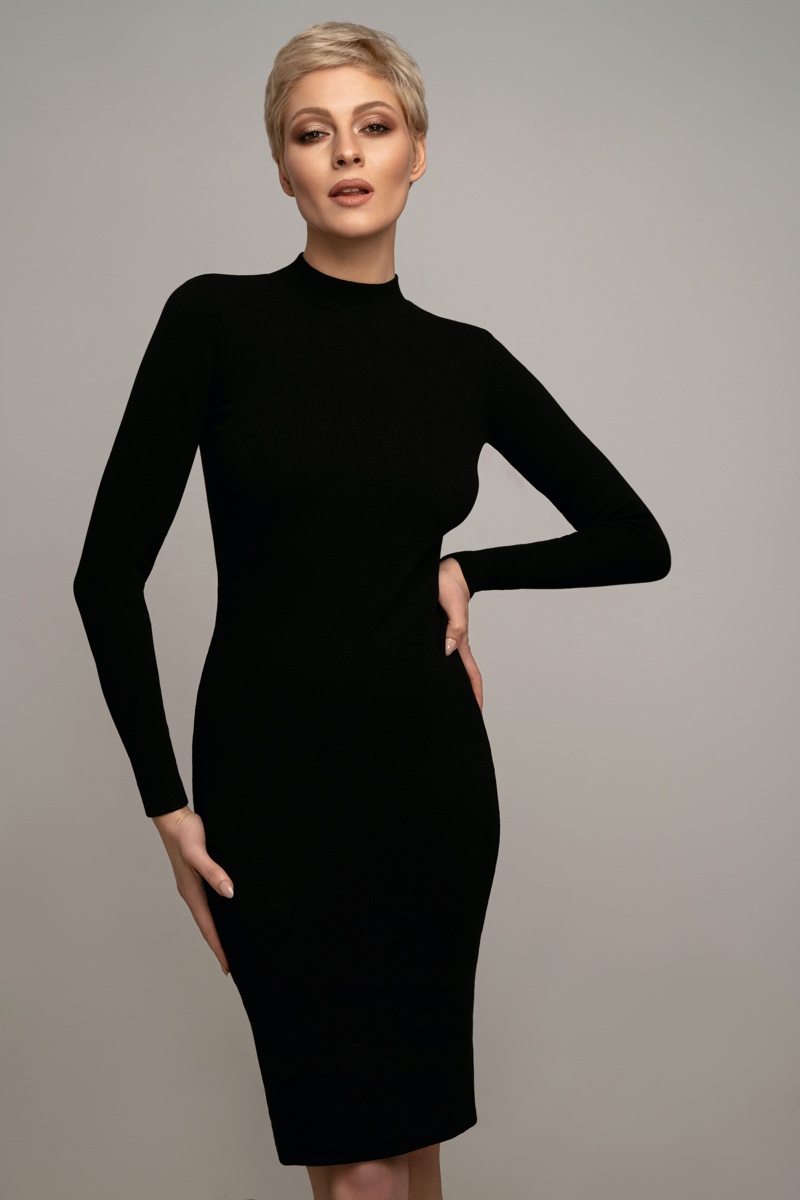 Your LBD 
While not everyone's version of the LBD is, in fact, a dress, let alone black, having a go-to outfit you look and feel great in is essential in your luggage. Even if you think the dress code the whole time you're gone will be casual, you never know what you'll get into, and having one look that can be worn for a family photo or to a high-end restaurant is key.
Simple Statements 
When packing like a minimalist, you'll likely bring core, neutral items like your favorite t-shirt, trusty jeans, and that fisherman's sweater that hits perfectly at the waist. Simple statements that can switch up an outfit, like a gold chain, a hair accessory, and other jewelry, are a must. Not to mention, jewelry takes up little to no space in your suitcase; you could even carry it in your handbag on the plane.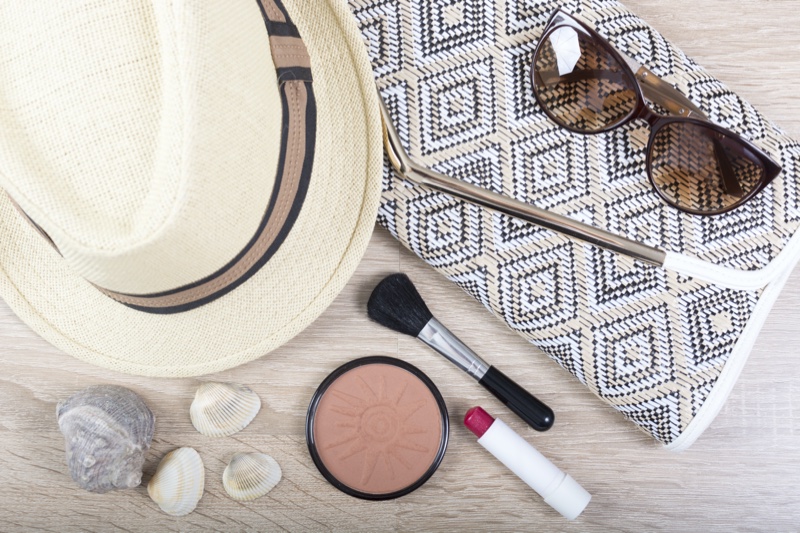 Makeup Essentials 
If you've mastered your capsule wardrobe, you may have room to bring your entire makeup case, but better to save the space for gifts on the way home. While it's tempting to bring the whole kit and caboodle when it comes to cosmetics, most women typically wear the same makeup look each day. Bring your holy grail items like foundation, under-eye concealer, mascara, and favorite lip tint. This is all you need, with the natural look being in style right now. Include your skincare essentials in this category as well.
Reusable Water Bottle 
The reusable water bottle became a must-own fashion accessory last year. With good reason, too, we all need to be paying attention to and committing to sustainability. Ditching single-use items is an easy way we can all make an impact, and single-use is almost a guarantee when traveling if you don't plan. Pack a reusable water bottle to stay hydrated on your journey and fill up during layovers.
Using the above guide, you can tweak and add or subtract things that don't suit your lifestyle. They're a great starting point to take one thing off your plate when planning your trip and make traveling for the holidays less stressful. Happy trails!