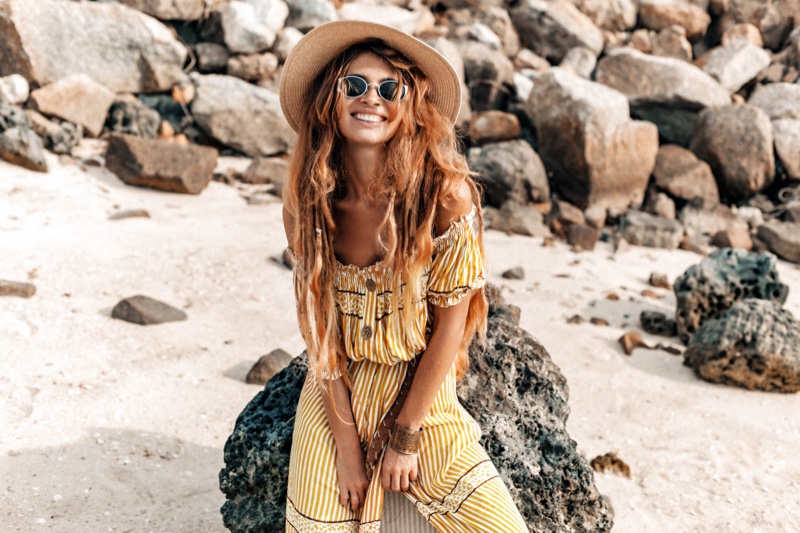 A travel wardrobe represents more than a collection of outfits. It's a way of life, and it means packing simple pieces that can be mixed and matched to fit a multitude of possible vacation scenarios.
We all know how easy it is to look tired and unkempt when traveling. After all, it's hard to look stylish after a long flight or train ride. But somehow, some people still manage to do it. What's their secret?
That's exactly what we're going to explore in this article. Whether you're traveling for business or pleasure, knowing what to pack and how to dress so that you're comfortable but still look your best will help you feel confident without having to haul around your entire wardrobe.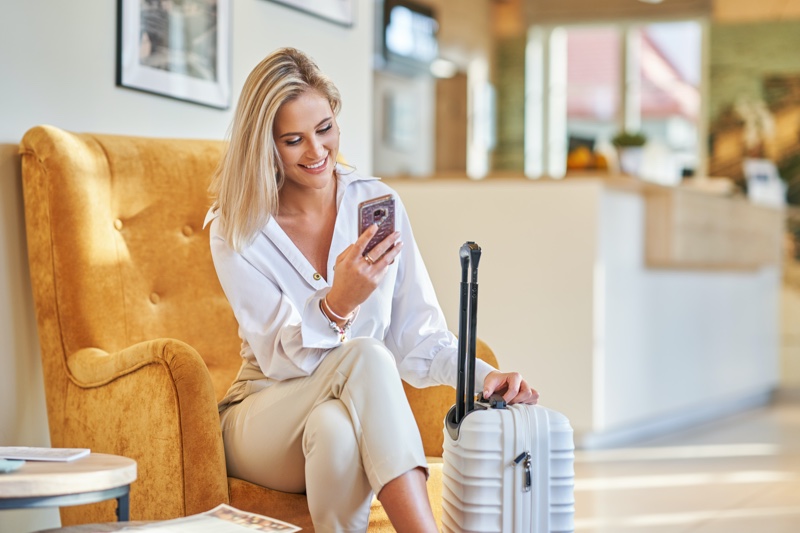 Pack Smarter
Some people like to take only a few essentials in their carry-on luggage, while others prefer to bring a full-size suitcase with them wherever they go. Both approaches have their benefits and drawbacks. What matters most is that you find what works best for you.
About two-thirds of the clothes you pack should consist of basics, and the rest can be statement pieces. You'll want to pack things like dark blue jeans, simple t-shirts, a versatile coat, and a few dressy-casual blouses.
All these items can be mixed and matched, so you have something to wear for any occasion. For instance, a simple black or white tank top paired with dark jeans or shorts is ideal for hiking or simply exploring a city on foot. When the same tank top is tucked into a black skirt and topped with a cardigan and a scarf, it transforms into a stylish ensemble for a night out on the town.
This way, you don't have to pack different outfits for each activity or scenario, and you'll be able to fit everything you need in a reasonably sized suitcase.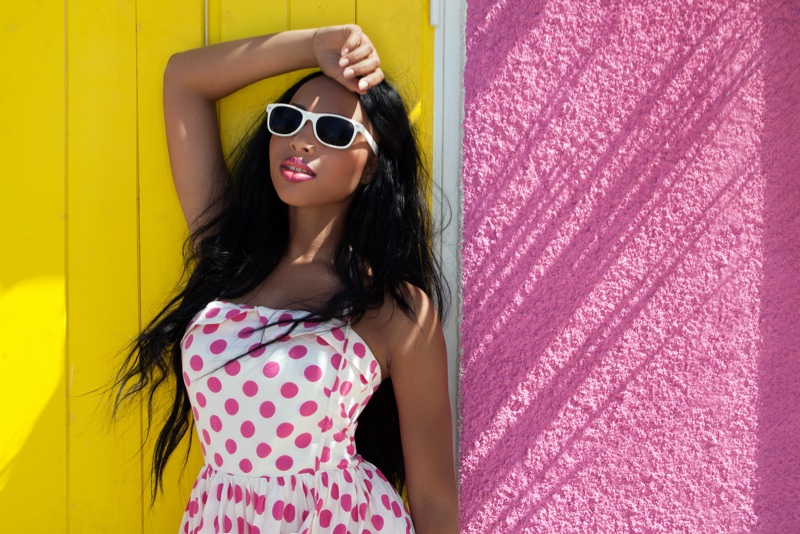 Consider Your Destination
If you're traveling to Murmansk in Russia, you won't want to bring shorts and tank tops because you'll probably feel a bit cold. On the other hand, if you travel to a place like Bangkok or even somewhere closer to home like Florida, you won't need to waste space packing a heavy winter coat.
It's usually easier to pack for destinations with warm weather because the clothing items don't take up that much space. Plus, the dress code is pretty casual if you go somewhere like Florida. You won't need very dressy clothes unless it's your preference or the situation calls for it. Consider the following scenario: you're cruising through Daytona Beach when you get into an accident. Most Daytona Beach injury lawyers will tell you that casual attire such as flip-flops and shorts is frowned upon in courts unless you are in Key West.
You should also take into account the local culture. In some places, even if the weather is perfect for miniskirts and sundresses, people are more conservative, and you need to be respectful. The more you learn about your destination, the easier it will be to pack the proper clothing. Researching ahead of time is vital from both a practical and a fashion standpoint – you need to know what kind of weather to expect as well as the local dress customs.
If you're going somewhere with cold weather, the best way to stay warm but keep your luggage at a minimum is layering. You can use items like thermal socks and tights to stay warm, while pieces like scarves, beanies, and gloves can also brighten up your outfit and make you look more stylish.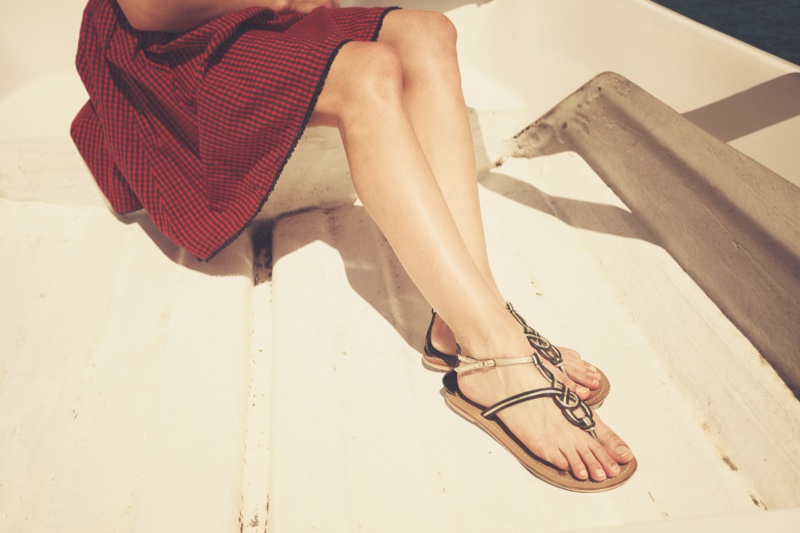 Start with Footwear
If you've traveled a few times before, you probably know that you always wind up walking a lot more than anticipated, so you'll want to consider the shoes you pack carefully. Packing shoes can be challenging because they take up a lot of room, and much like clothes, your choice depends on the weather. However, there are three categories that tend to meet all traveling requirements.
The first one is a wedge or stacked heel. You can wear them in the evening when going out. They look stylish but are a lot more comfortable than skinny heels.
The second category is the stylish athletic shoe. The athleisure movement is really popular right now, and that's good news for travelers because it means you can look put together and still wear something comfortable enough to walk around and explore your destination. In the end, you didn't save all that money for a vacation, so you can spend your time sitting down and looking pretty.
The third category is supportive casual shoes. Most people think that flats are the best choice, but they can actually get quite uncomfortable when walking for several hours per day. Your feet need a bit of support.
Accessorize
It's amazing how much of a difference the perfect accessories make to an ensemble. Plus, what makes accessories such a great way of making an outfit look more stylish is that they tend to be small so that they won't take much room in your suitcase.
Even inexpensive ones can look terrific and make a tired ensemble look up to date. For example, a simple hat can transform an outfit, and the same goes for earrings and scarves.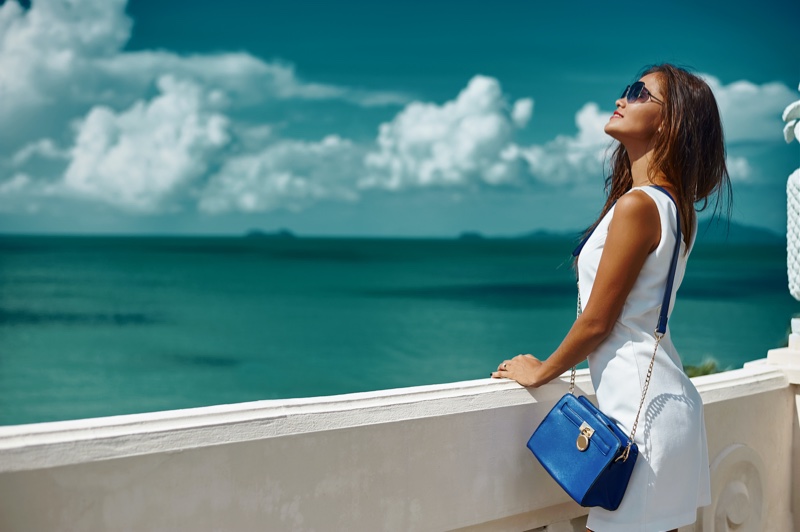 Upgrade Your Outfit While You're There
Each new place you visit will have a few surprises in store for you. The clothes you've packed for your trip may not be as appropriate for your new surroundings as you'd hoped. Even when everything goes according to plan, there are instances when something unexpected will derail all of your efforts.
But that doesn't mean everything is lost. Perhaps you can find a quick and easy fashion fix in a local market. This is also a great opportunity to pay homage to the local fashion scene while sprucing up your outfit with a few interesting pieces.
Even when everything goes according to plan, there are instances when something unexpected will derail all of your efforts. It's not just fashion faux pas that can catch you off guard; medical emergencies can happen anywhere, even on vacation.
While not a fashion statement, having CPR training could be an invaluable asset for you or a fellow traveler in distress. Being prepared for such emergencies can offer a sense of ease that no accessory can provide.
Makeup & Toiletries
To look your best while traveling, you're going to want to pack a bag with some of your favorite beauty products, such as foundation, lipstick, and mascara. This depends entirely on what you like to use, but we recommend you don't overpack because the chances are that you won't want to spend ages putting on makeup.
It's mostly psychological. A lot of the time, people who usually wear makeup think they look messy in their vacation photos because they no longer look the way they're used to.