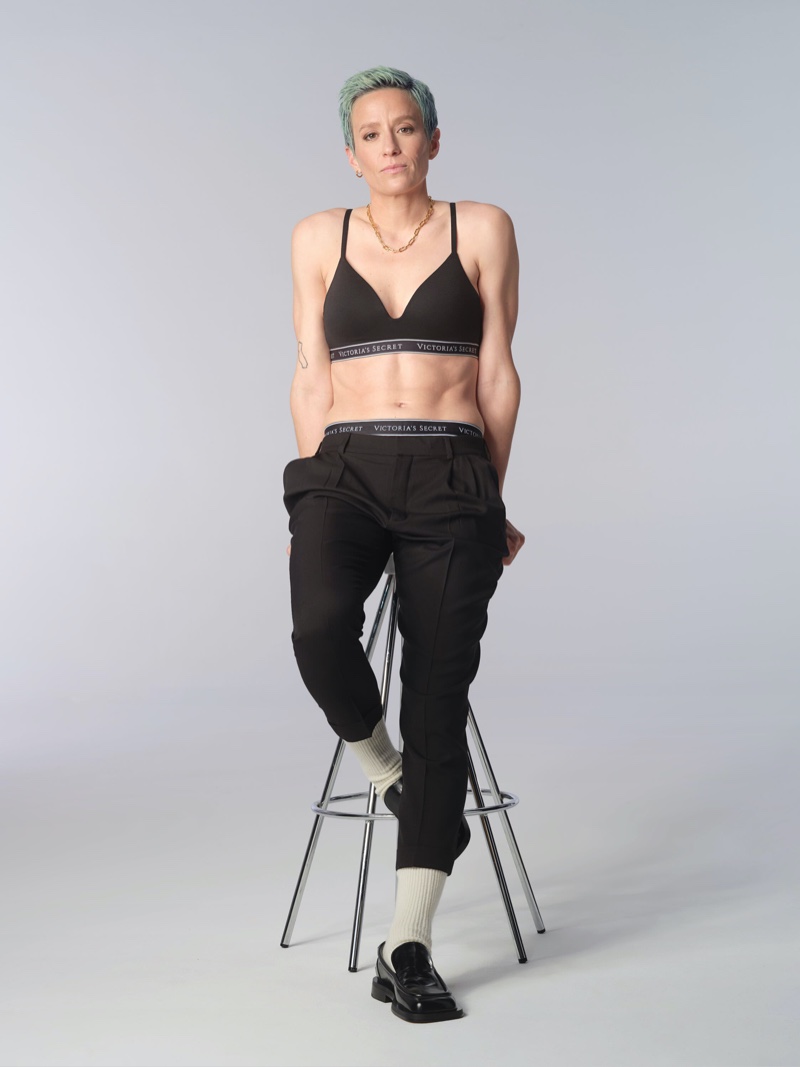 Lingerie industry powerhouse Victoria's Secret taps VS Collective member Megan Rapinoe for her own edit. The sensation on the soccer pitch has put together a collection of items made from breathable cotton. Designs such as bras and panties are included in the lineup.
Victoria's Secret The Megan Rapinoe Edit
Megan Rapinoe also appears in a photoshoot. The star models in the images wearing the designs in neutral hues like white, black, and grey. Some of the shots show her lounging about on a couch, and others show her posing on a stool. The athlete signed on as part of the VS Collective last year.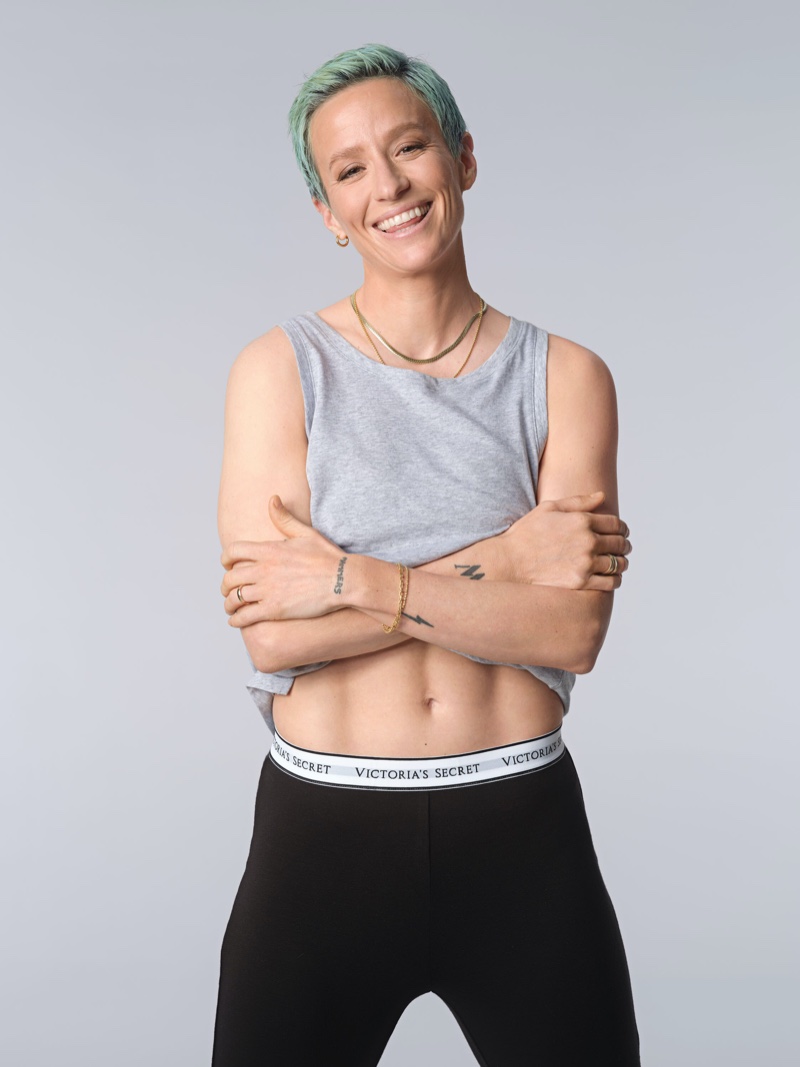 Cool, cotton styles hand-selected by our very own VS Collective member—curated with comfort and confidence in mind.

Victoria's Secret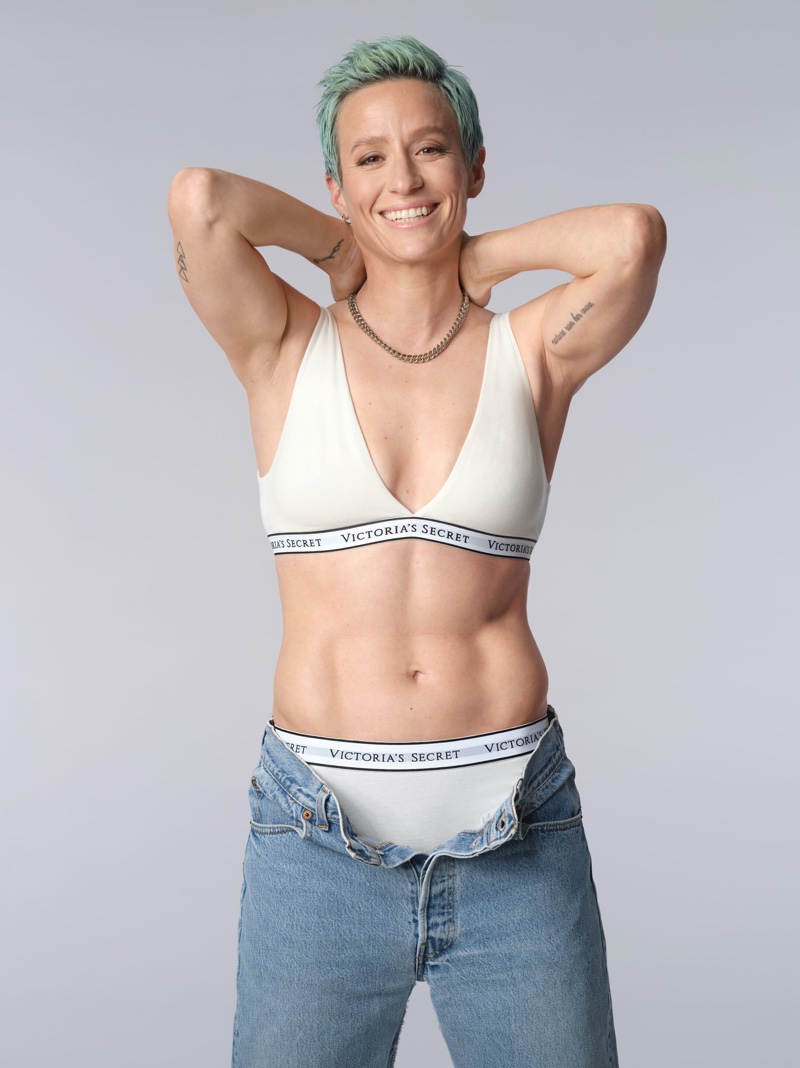 The Megan Rapinoe Edit can be purchased in sizes ranging from XS to XXL. A few of the items that stand out are the Cotton Tank Modal Legging Set, the Logo Cotton High Waist Shortie Panty, and, last but most certainly not least, the T-Shirt Wireless Bra.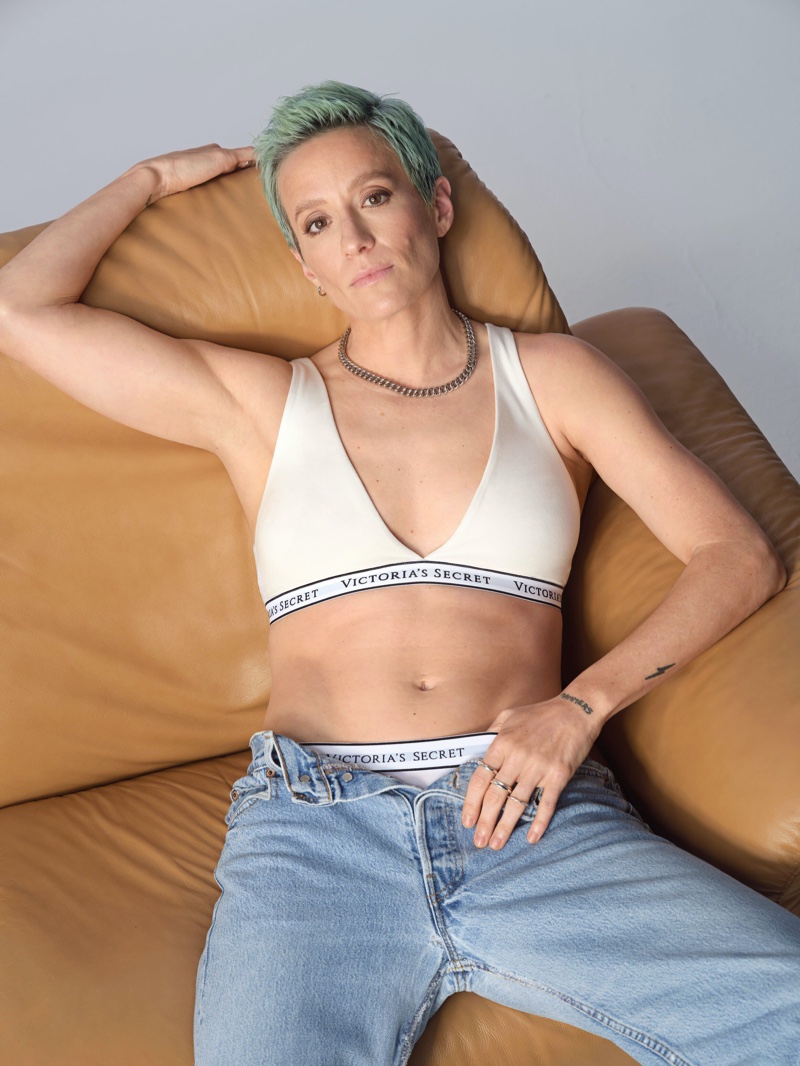 Jackie Nickerson photographed the images with styling by Jorden Bickham. Hairstylist Kiki Heitkotter works on her blue hairstyle with makeup by Joanna Simkin. You can also discover Victoria's Secret's fall 2022 collection.