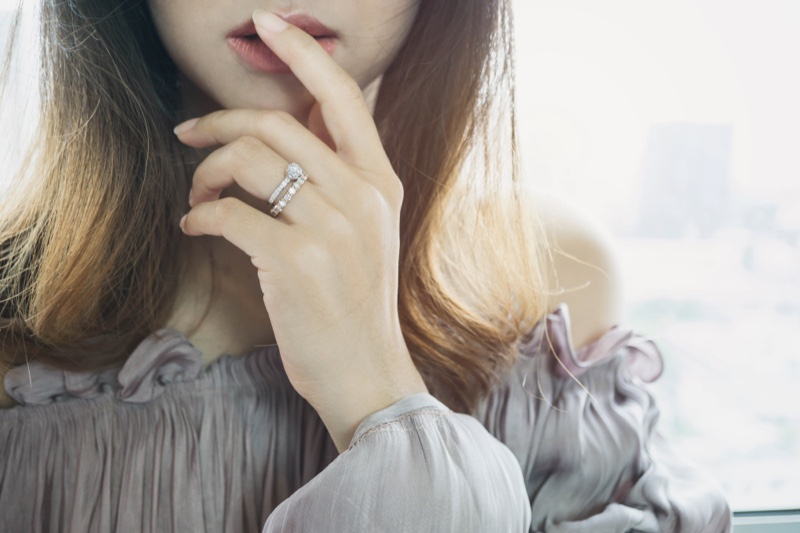 An engagement is a pretty exciting time, but buying the ring can be a nightmare. With so many options to choose from, where do you even begin? You can start by taking inspiration from celebrity favorites and yearly trends. You may not be able to afford the same multi-million-dollar rings — but you can get a cheaper ring that's just as stylish.
Do some research before you begin. Does your partner go ga-ga over every celebrity engagement ring? If so, find out what the trendiest celebrity stylesare. However, don't budget-buy a carbon copy. Think of what materials, gemstones, and band styles are trending. Personalize the color and cut to match what you think your partner will like best.
First Steps
It's a good idea to spend time choosing the best engagement ring for your partner. However, don't forget to spend as much time ensuring the valuable possession has insurance. You can ask your jeweler to do this or you can get the ring appraised by a third party before you pick an insurance policy. Try something like home and contents insurance. It covers personal property and personal belongings. You need enough coverage to protect you in case of a total loss. So, this is a good idea for a homeowner, renter — and yes, a newly engaged couple as well.
Ask your insurance company about how to protect the ring. Check that the insurance policy includes theft, misplacements, and natural disasters. Find out about the replacement cost versus the actual cash value. Also, find out how to file the insurance claim and what the coverage limit is. If you're still confused, compare home and contents insurance with iSelect before making a decision.
Now that you've sorted out the nitty-gritty's, it's time to select the perfect design. Pick from some of the trendiest styles of 2020.
Solitaire Rings
Yes, you read that right. The classic solitaire is as trendy as ever. Of course, you could put a little twist on it to help it stand out. Add a little extra sparkle with a solitaire set into a pavé band or place it over a love-knot ring. The possibilities are endless.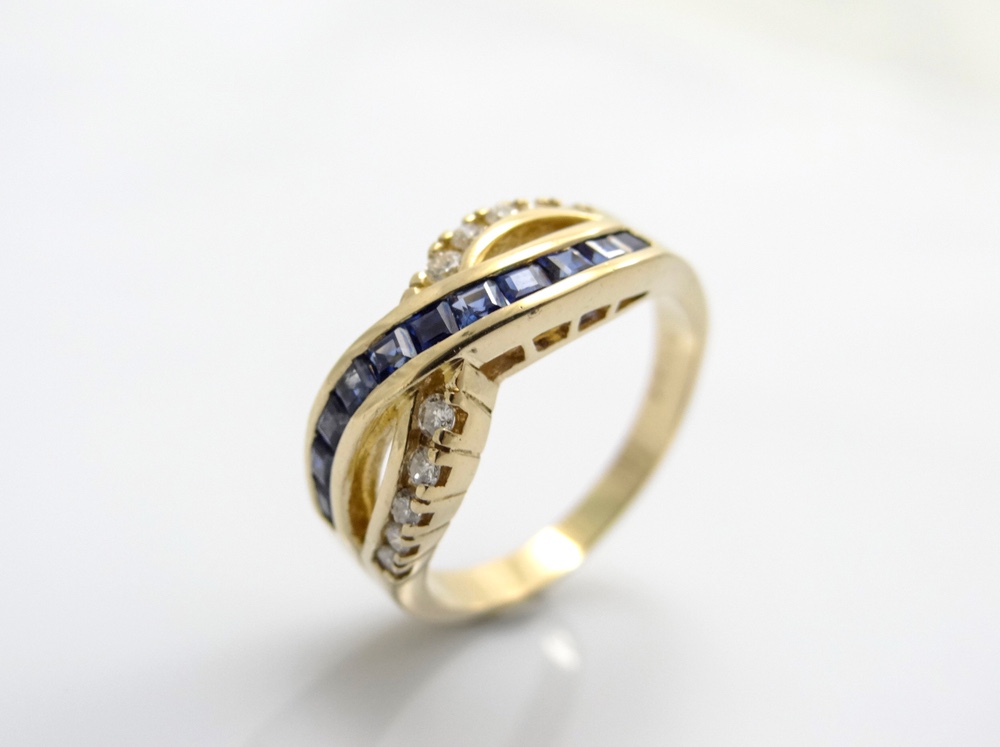 Multi-Stone Rings
Wonder why everyone's talking about three-stone and multi-stone rings? You can blame Meghan Markle, who started the craze when she debuted (and then redesigned) hers.
There are options, even if you're not on a multi-diamond budget. Three stones are the most popular, but it's all up to you. You can also choose different rocks to line the multi-stone band in a pavé effect. If you don't want a color to cut into the impact of the multi-ring trend, use a synthetic diamond or crystals.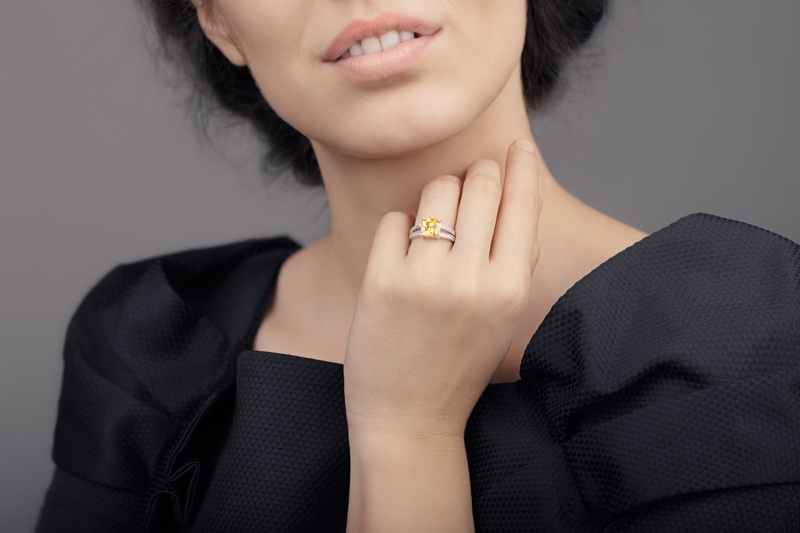 Non-Diamond Rings
Diamonds are a girl's best friend, right? Not always. If your partner isn't crazy about the dazzling rock, surprise them with another stone. You can choose pricey emeralds and rubies or budget tourmaline and peridot. Or, pick one that features your partner's birthstone.
You can also take inspiration from Emma Stone. Her engagement ring replaced the traditional shiny solitaire with a precious pearl. Do you still want to add a few diamonds into the mix? Consider a breathtaking border around the stone, à la Kate Middleton's sapphire ring.
Skinny-Band Rings
It's the year to let the stone stand out. Instead of compromising on both rock and band to fit your budget — buy into this trend. Skinny engagement rings are a great way to let the precious stone (or stones) you pick to do all the talking.
Stackable Rings
Why get your partner one ring, when you can get them several? You can pick a classic or modern design — or both! Stacked rings are popular among younger celebrities (like Kylie Jenner and Haylie Bieber). And, they complement almost any kind of gemstone. The beauty of these rings is that you can keep adding to them on every anniversary.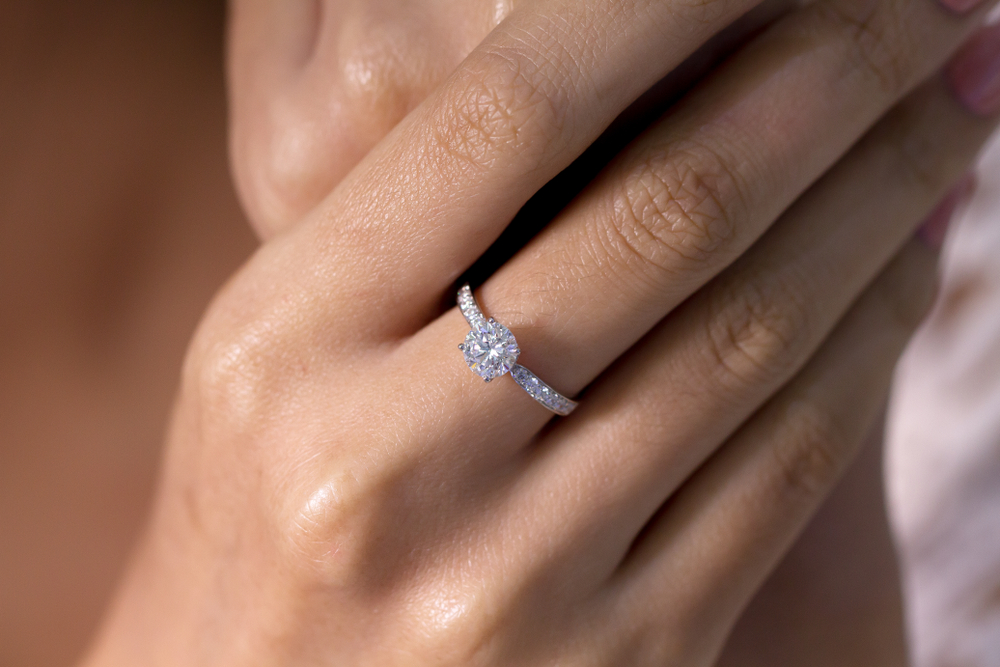 Vintage Rings
Vintage possessions never went out of style. And, they're more popular than ever for engagement rings. You may not have an heirloom engagement ring to gift your partner. However, you can find a great deal on a vintage ring by scouring the internet or visiting an estate sale. Some come with a certificate of authenticity or insurance policy.
You may not be able to pick from the personal belongings of previous generations. After all, vintage items aren't exactly budget-friendly. However, you can still mimic the style. Vintage-inspired rings have always been as trendy. Remember Emily Blunt's famous Edwardian-inspired ring? Pick a period style that you know your partner will love. You can even have a jeweler design a unique piece for you from scratch.
Uniquely-Cut Rings
So, you want to go with diamonds, but a classic solitaire isn't too appealing. And, you're not sold on the multi-stone trend either. Have you considered a traditional ring with a little twist? These rings allow you the option to get a classic or modern style with a unique addition. Pick from emerald and cushion-cut gemstones or try a style that's trendy for 2020 — the oval cut.