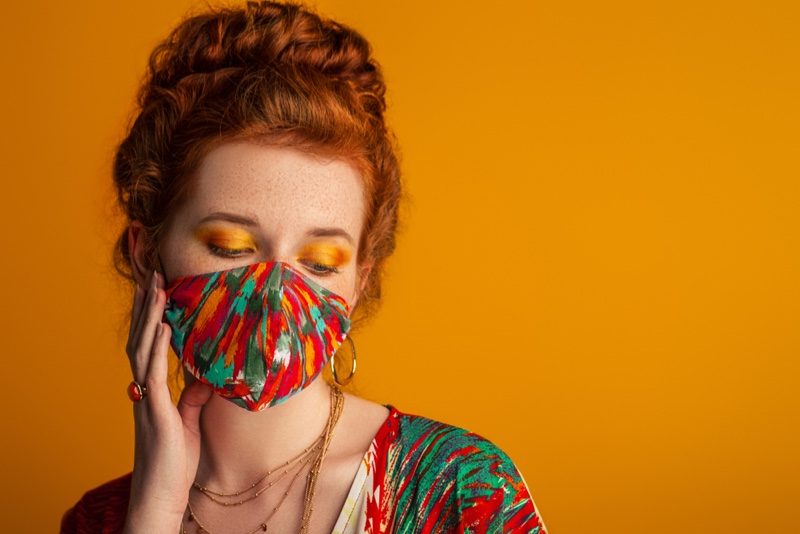 If you are wondering how to wear makeup with a mask; I have some tips that can have you still look glam with a facial covering.
COVID-19 Requirements
Since COVID-19 has everyone wearing face masks; it looks like this is here to stay for a while. Although some individuals are choosing to forego makeup; many gals are choosing to try and still look good with a face covering.
What Makeup Should You Use?
When it comes to your face; my advice is to wear a light foundation or an SPF 30 sunscreen. Since it is imperative to wear an SPF 30 sunscreen every day; be sure to visit my Best SPF 30 Skin Suncreens post for my recommendation.
In my opinion, the Laura Mercier tinted SPF 30 provides perfect coverage, while keeping your skin protected from harmful UVA rays.
In addition, this tinted moisturizer will leave your skin not feeling as if you are wearing a heavy foundation.
Moreover, a tinted moisturizer gives you that Summer Glow you can wear all year around. When you're looking to keep that glow through the Fall and Winter months; be sure to check out my Summer Glowing Recommendations post for the best products to keep you looking golden all year long.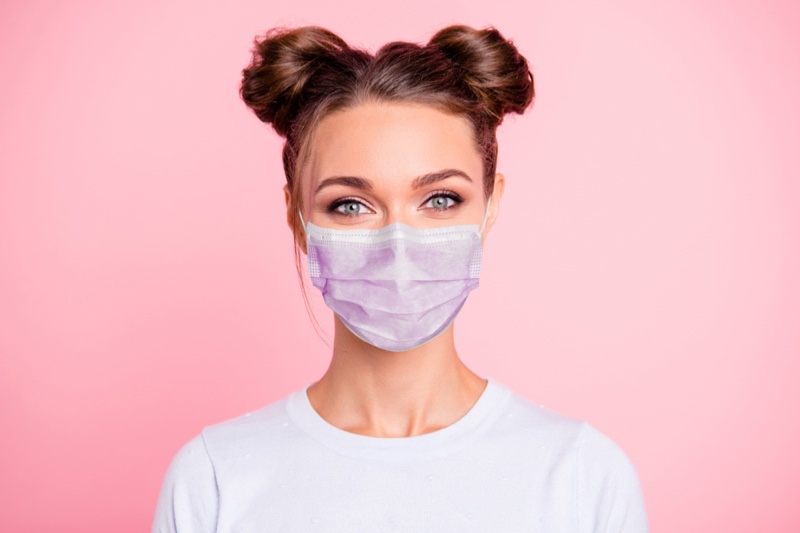 How you can have your Makeup last all day
Since you are wearing a mask most of the day; you may be wondering how your makeup can last. Well, I have a few tips.
First, use a sponge to blend your foundation, tinted moisturizer or face powder.
Second, for your lips, be sure to use a liquid lipstick that will not transfer onto your mask. For the best products for your lips; be sure to check out my Celebrate National Lipstick Day Today, July 29th post.
Finally, the key to any makeup you use is to use waterproof, matte or smudge free products.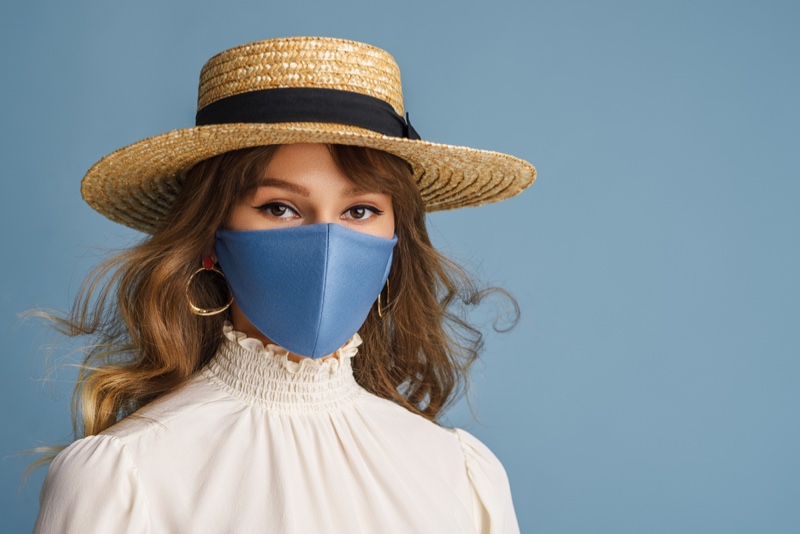 Go Bold with Eye Makeup
If you are like me, you love making your eyes pop.
What I am loving is first starting with either a watercolor eyeliner or eyeshadow.
To get the right look, start with your favorite translucent powder. Make sure you blend properly to get your eye shadow and liner to stay on throughout the day.
Next, use your favorite eyeliner or eyeshadow. Since there are so many options available; it is up to you decide what colors you want to experiment with. Picking an eyeliner is an important step in eye makeup. A good eyeliner that is long-lasting and smooth can make the application process so much easier. Jontéblu eyeliner is one of the products in the market that matches all the criteria of a good liner.
A fun colored eyeliner can really give you a lot of different options to play with. For a cat eye, you can add a touch to the corners and use an applicator or brush to achieve a more dramatic look.
Also, you can use a liquid eyeshadow and I recommend using this as close to your lash line as possible. Use your fingers or a small brush. Make sure you are blending this in, so you do not have any dripping or flakes dripping down.
Do not forget to apply lash serum anytime you are wearing mascara. This can have your lashes appear much longer and thicker.
Next, add a volumizing mascara. Not only will you only need a few swipes; but furthermore, your lashes will look like you are wearing false eyelashes. Indeed, that is a great look to achieve for any beauty junkie.
Do not forget your eyebrows. It is important to wax or tweeze your brows. An eyebrow pencil helps create a natural look that also lasts all day, even with the Summer heat.
Another suggestion I have is to use an eye mask or eye cream when you're home. This will help your eyes look their best.
With the focus on your eyes, this will be the first thing people see.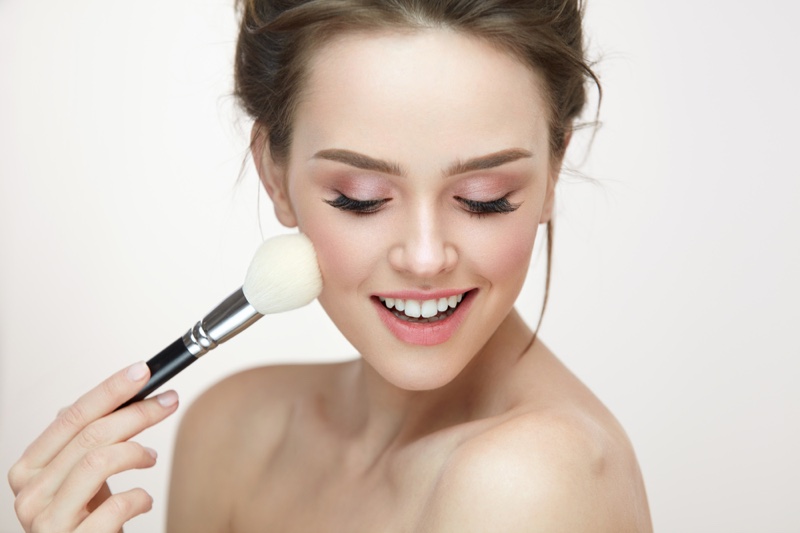 Does Makeup Impact a Mask?
When it comes to wearing a face mask; the key is for both yourself and others to be protected from spreading any germs.
Meanwhile, you can wear as much makeup as you want Whether you choose to wear makeup or not is your choice.
Moreover, wearing makeup does not impact your mask being effective or not. However, the key is to make sure all the makeup you use does not transfer onto your face mask.
To Wear Makeup or Not
In summary, the best approach to wearing makeup is to focus on the top half of your face.
Whether or not you are wearing a mask, it is important to not touch your face. And finally, if you are wearing makeup; you may want to use a setting spray to finish it off.