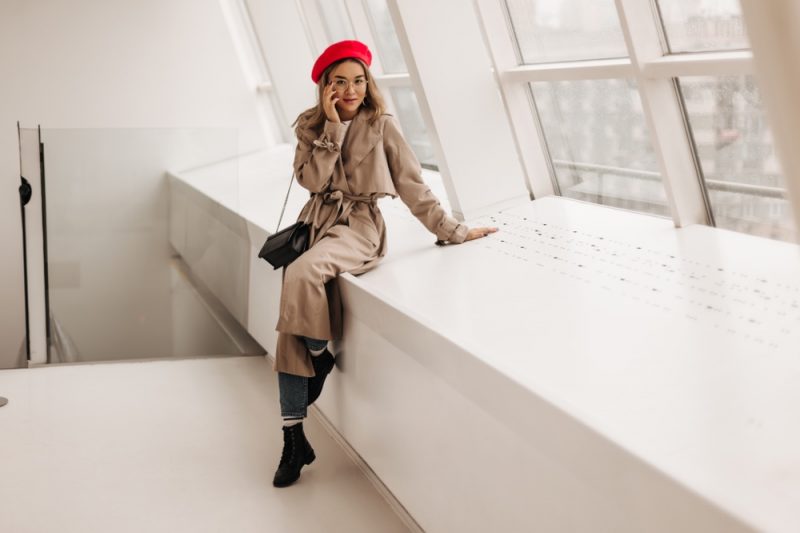 Each year, certain trends and styles are deemed fashionable. You have designers putting on runway shows that showcase their latest designs and experts predicting the different upcoming trends that will take the world by storm.
However, more than just being fashionable, it's more important for ladies to be stylish. Not everything that comes out of the fashion industry looks good on everyone, but if you know how to style yourself right, even the simplest outfit will turn heads wherever you go.
Here are a few styling tips that every girl needs to know about, regardless of fashion sense.
1. Mix & Match Loose & Tight Clothes
Okay, ladies, take note of these two things. One, it's wonderful if you want to show off your figure but wearing a tight-fitting top and pants isn't always flattering. On the flip side, choosing comfort over fashion is okay, but not to the point that you look sloppy with a loose top and baggy pants.
The solution? Combine both tight and loose clothes so you can get the best of both worlds. A nice fitting top paired with pants that fit comfortably or a flowing skirt does wonders for your figure. You can switch it up and put on a loose blouse and a pair of skinny jeans and still be sexy and comfy at the same time.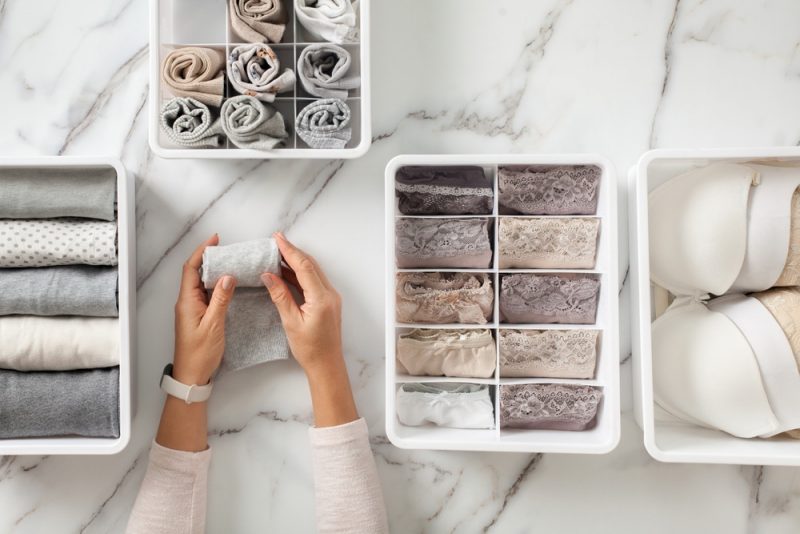 2. The Right Underwear Makes All the Difference
Girls, have you ever had days when your choice of underwear didn't make you feel confident? Hello, panty lines?! We've all been there. But the good news is, you don't need to put up with it anymore. You need to learn how to pick the right type of undies that go well with your OOTD.
3. Accessorize But Don't Overdo It
Accessories add a personal touch to your style. How you accessorize reveals part of your personality. They're also great for adding some layer and texture to your overall look. Scarves, bandanas, rubber bracelets, eyeglasses, belts, jewelry — all of these are great accessories in and of themselves.
However, don't ruin your look by looking like a display rack from a boutique. Keep the accessories to a minimum. Perhaps a bracelet, a nice choker, a pair of hoop earrings, and a scarf will do on your way to a date with your girlfriends. Maybe a classy fedora hat, shades, and a simple watch will do as you go for a quick trip to the mall. Again, mix and match but don't overdo it.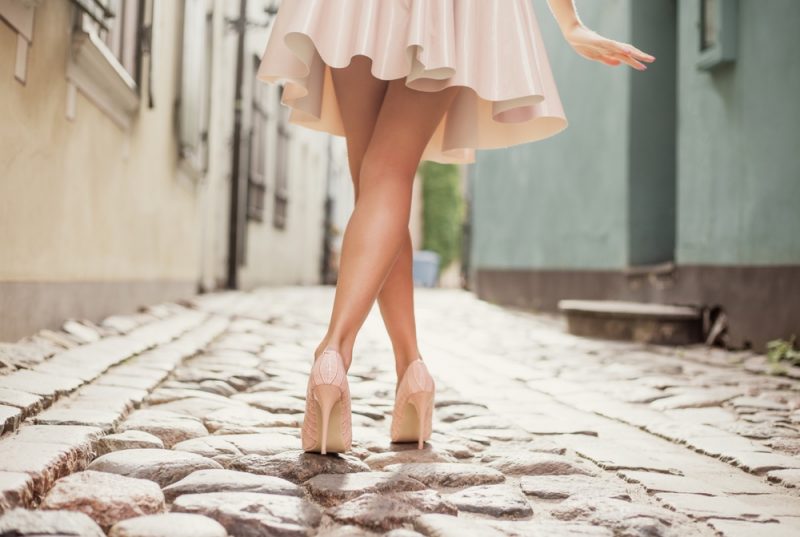 4. Stock Up on Nude Shoes
Every woman needs to have nude shoes. They go really well with any color and style and almost everything you have in your closet. You should have at least one pair of nude shoes in your shoe cabinet. They could be block heels, ballet flats, sneakers, or slides, grab a pair or two because somehow they make your legs appear longer, especially when you're wearing short skirts or a pair of shorts.
5. Learn to Emphasize Your Waist
Body type is one of the things that limit us when it comes to fashion and style. Not all of us have that svelte, sexy, slim body-type that Victoria's Secret Angels have. No, we did not all descend from Mount Olympus. A lot of us are just mere mortals. So how do we address this body-type problem and still appear chic and fab?
Learn to work with your curves. That's right. Your body type is never a problem if you only know how to work around it. Clothes that emphasize your waist can help make you appear slimmer than you really are while you conceal that lower belly area that we're all too familiar with. The trick is finding that dress or skirt shape that suits your body type well, making you feel like a million dollars.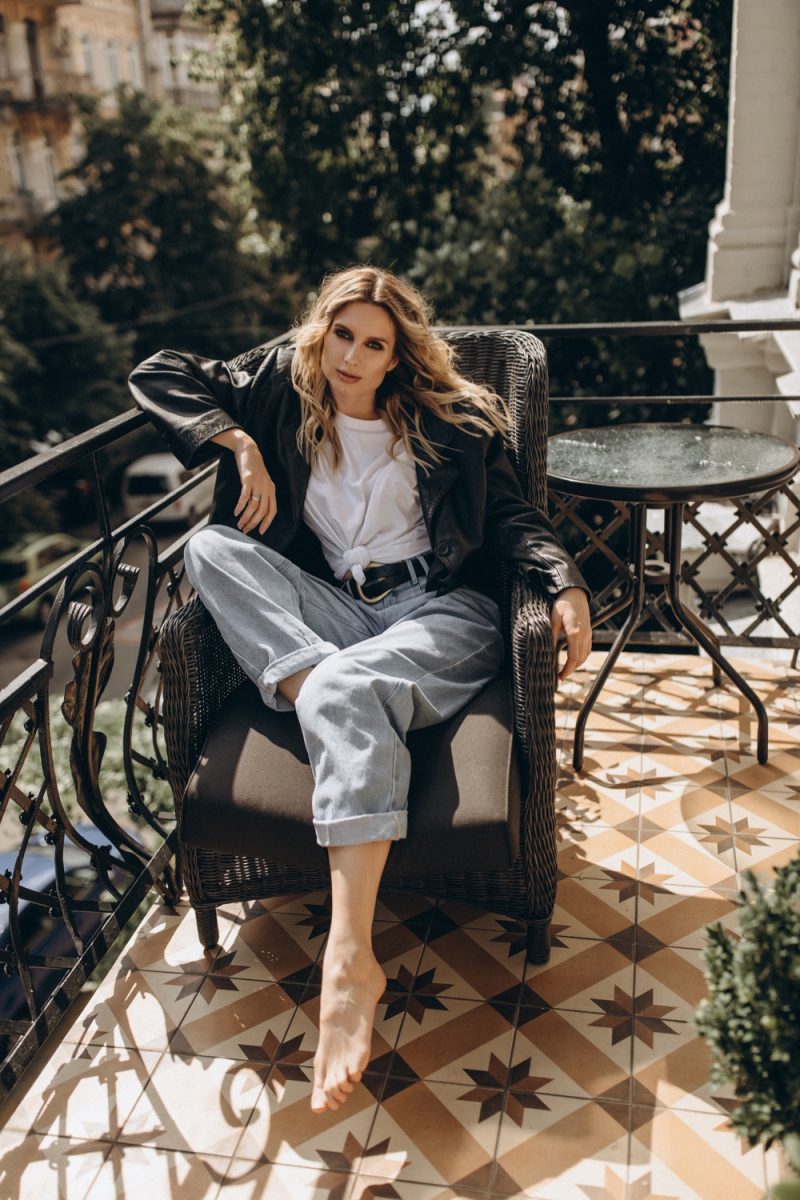 6. Hair & Makeup Do a lot for the Overall Look
So maybe you don't have a wardrobe as extensive as the Kardashians'. That's okay. You don't need to keep up with them (wink wink!). A simple wardrobe can go a long way with the right hair and make-up. Ever notice how some celebrities and social media personalities look great even if they're wearing just a hoodie over denim shorts and sneakers? Notice how they seem to be well-put-together? Then when you take a closer look, they just did their hair and make-up right. You can pull the same thing off, too.
Try to experiment in front of a mirror which hairstyle and make-up look good on you. You, too, can be a head-turner even in your plain old jeans-and-shirt look.
Remember, the clothes don't make the man (or woman). No matter how great and fashionable a piece of clothing is, if you don't know how to put yourself together and work it with confidence, then it won't matter.