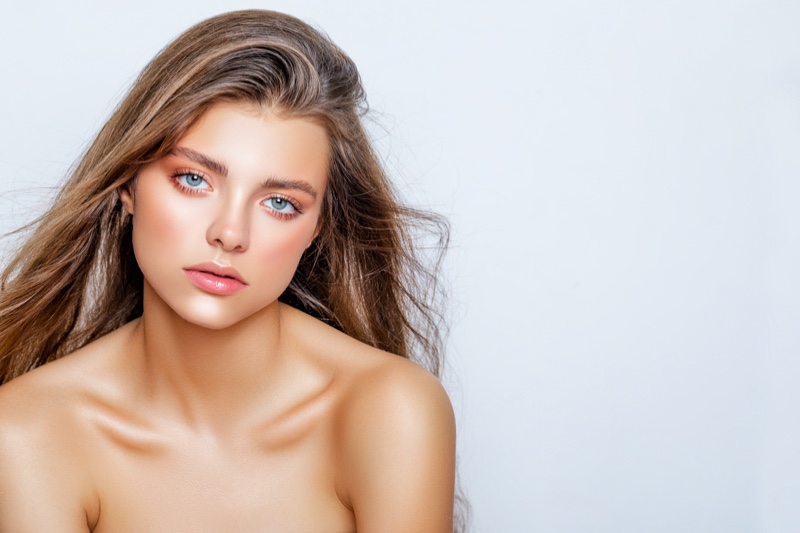 Highlighting can transform any makeup look, adding dimension, glow, a dewy shine, or a pop of glitter. However, there are a few common mistakes that many people make when applying their highlighter. Here are 6 of the most common highlighter mistakes and what you need to do instead.
1. Wrong Placement
The purpose of a highlighter is to give the appearance of light hitting your skin on the higher points of your face, lifting your features. If the placement is off, the highlighter won't be able to do its job correctly. So, if you think you are unsure of the critical areas, here are the best places to highlight on your face.
Cheeks:

Enhance your cheekbones by applying it above the bone rather than below.

Nose:

Add a highlight down the nose bridge and on the very tip for a subtle nose contour.

Brow:

Hit the brow bone to enlarge the appearance of your eyes.

Lips:

Apply to the cupid's bow for the impression of fuller lips.

Chin:

To elongate the face, apply a small amount of highlighter to the center of your chin.

Eyes:

A highlighter on your darker spots makes you look more well-rested.
If you are wearing a lower-cut top or dress, you can also add highlighter to your collarbones for extra radiance.
2. Using Too Much Product
Remember, less is sometimes more! Wearing too much highlighter can give the impression of being sweaty or shiny rather than radiant and sculpted.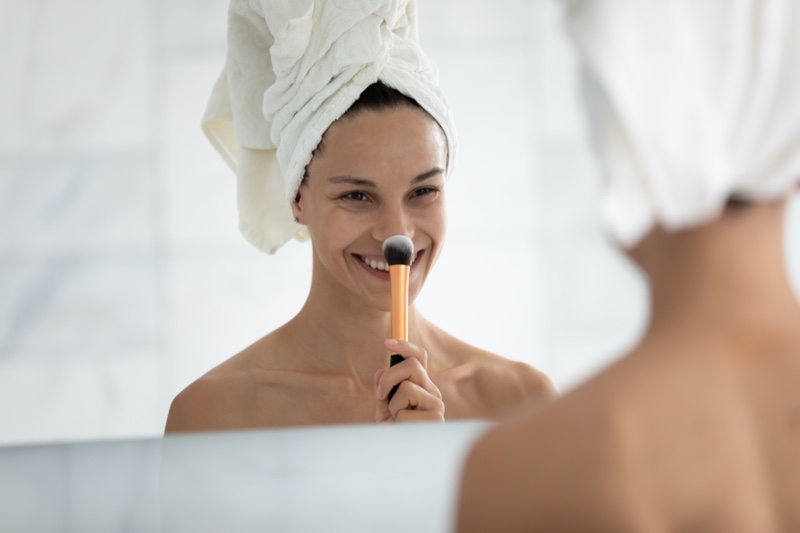 3. Not Using the Right Kind of Brushes
The brush that you use to apply your highlighter can make or break the luminescence impact. There are many different types of makeup brushes out there that can all achieve a differing effect. Many highlighters will tell you which application technique to use to get the most pigment, but a fan brush is always the best to use if you are ever in doubt.
4. Forgetting to Consider Lighting
Consider where you are heading out to – if you are going to a dimly lit bar or club, you might opt for a highlighter with lots of shimmer and glitter. However, if you are going to work or a well-lit restaurant, you might like to stick to a subtler highlighter that doesn't look as harsh in the natural light.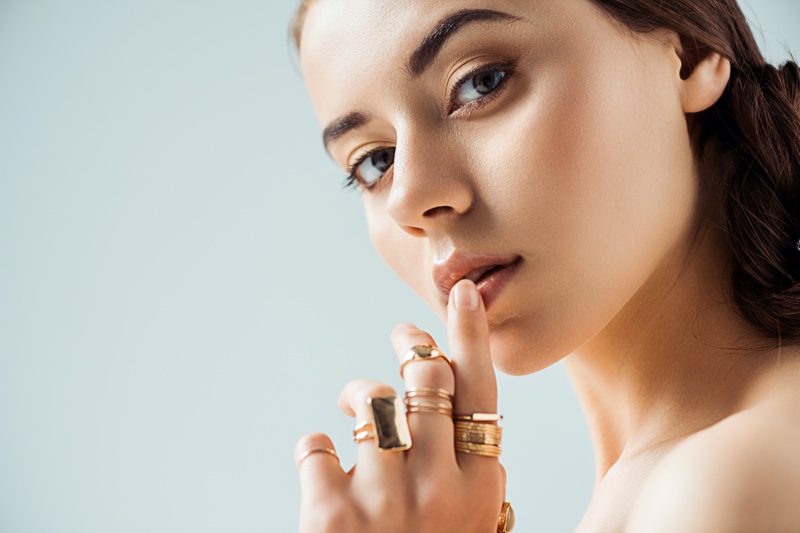 5. Applying it to the Wrong Base
Like an artist needs a suitable canvas, a highlighter needs the right base. If your foundation is low-quality, unblended, or doesn't match your skin tone, this can make the highlighter look harsh and clumpy. Instead of highlighting your features, the highlighter will instead emphasize the texture of the foundation. So, make sure that you invest in a good quality foundation to ensure your highlighter can sing.
6. Not Considering the Color of the Shimmer
Just as with the clothes that you wear, it is essential to consider the base color of the highlighter and whether it will compliment your skin tone and your hair color. For example, those with warmer complexions might opt for a brighter, warmer highlighter, whereas those with paler skin tones might prefer a cool pastel highlighter.
With these top tips in mind, all that is left to do is have fun playing with your makeup products and creating your next makeup masterpiece.