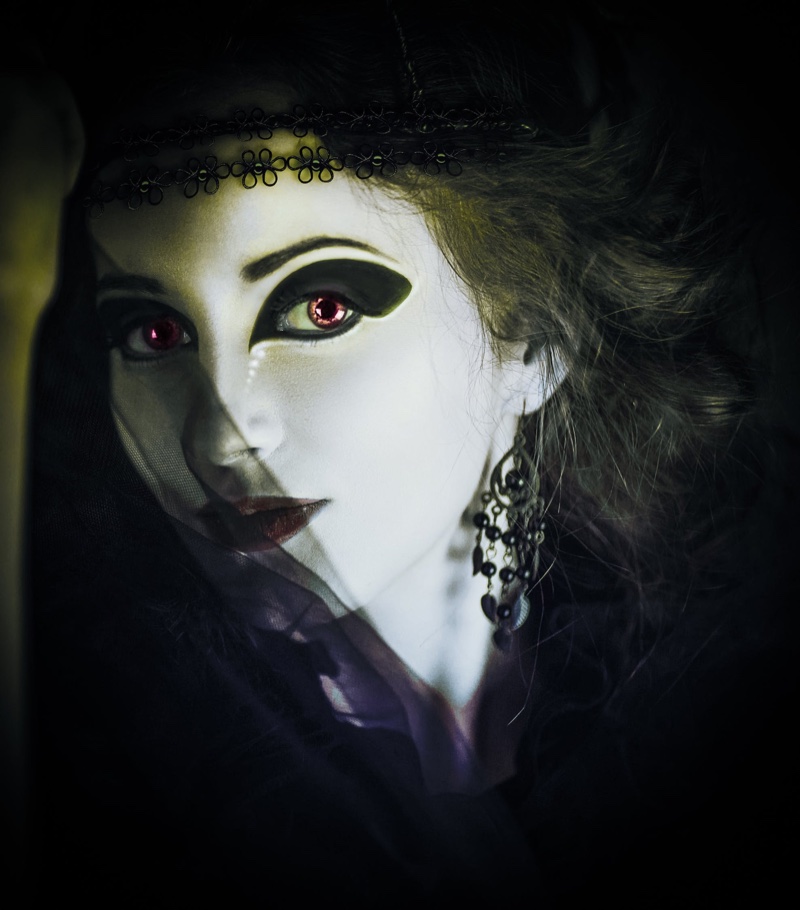 Halloween is right around the corner and with it comes the pressure of looking your scary best in a bid to impress your friends and send chills down the spine of unsuspecting victims. Your Halloween outfit isn't complete without Halloween makeup. So it would be best to take time for preparations if you really want to look terrifying best on Halloween.
If you are worried about how to pull off that terrifying look, you can enroll at Vizio makeup school online and read on as we shall be unraveling a few essential pointers to pulling off flawless Halloween makeup. Without further ado, here's tip one:
1) How to use dark makeup and make it last the whole day
"Eyes are the windows to our souls"; no saying proves truer during Halloween and the type of makeup you should go for ought to be in line with your character's personality. If, for instance, you are going for the look of an evil entity with no soul, then an obsidian shade will give your costume that terrifying evil edge especially if you accompany this look with some charcoal-esque eye contacts. More often than not black is the go-to color for dark makeup but matte brown can also do the trick quite well. The key to making this makeup last all day is applying a good base using a quality eye primer or applying a spritz of water when finished.
2) Nailing the fake blood on the face
If you're portraying a bloody character of some sorts, then you are bound to incorporate some Halloween fake blood makeup into your costume. Often the face is the perfect canvas for this and you can make fake blood on the face look real by first creating a lifelike wound first. You achieve this using a few layers of toilet paper attached to the skin using glue and painting the texture to match your complexion. Afterwards, make a small cut on the surface to give the would a scar-like appearance then apply a few drops of fake blood on the area and let it trickle down your face slightly to give it that realistic look. Vaseline is a good alternative to toilet paper as it can also make a good base for creating believable flesh wounds.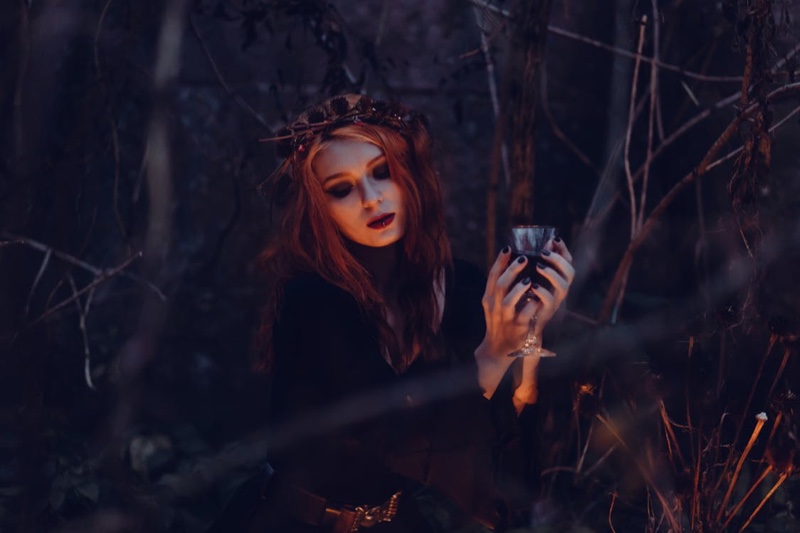 3) Here's how to use face paints if you are going for that scary horror movie look
Horror movies are usually famous for creating creepy characters whose appearance can make the hair on your skin stand and leave a lasting imprint of sheer terror on the mind. You can also do the same by fabricating these looks using face paints to turn yourself into anything from a harrowing terrifying clown- like in the movie "IT"- to an undead zombie. There's a lot of room for creativity and expression with face paints but a few general rules of thumb include: clean the face dry to ensure good makeup contact without slips then go on to add a nice layer of light makeup that will not clump. For special effects such as scars or whiskers, eyeliner does the trick splendidly while false eyelashes can give your costume a dramatic touch. Jewels and glitters will make your face sparkle and you'll need tools such as cotton swabs, brushes, cotton balls and sponges to effectively apply face paints.
4) Using the correct colors for contouring
Contouring simply involves accentuating the curves on your face using makeup. Creams will give you dewy contours while powders tend to produce a more matte finish; which way you should go depends on the scary look you aim to attain. Creams, for instance, are excellent for depicting scary clowns while powders are perfect for zombie or witch routines. Toolwise, have a large brush for highlighting and a fluffier, smaller one for accurate contouring. Let your bone structure guide you in building a fine pigment and for those areas you want to look hollowed out or smaller, use circular, sweeping motions.
5) How to match Halloween makeup with skin tone
If you are going for a pale, creepy look, you'll need a concealer or foundation about four or three shades lighter in comparison to your skin tone. For skin tending toward red, a light, yellow-toned concealer or foundation is ideal but for those with a yellow undertone, a pink-toned concealer or foundation provides a more seamless look. Deeper skin tones and medium-dark alterations (and anything in between) pair well with warm or yellow and light tones.
Halloween shouldn't be a time when you put in too much effort only to be undone by a failing costume at the last moment and with these essential pointers you can pull off any look you want with ease. From a dark fallen angel to a creepy vampire with fangs, nothing is out of your reach once you incorporate these simple tips and tricks.