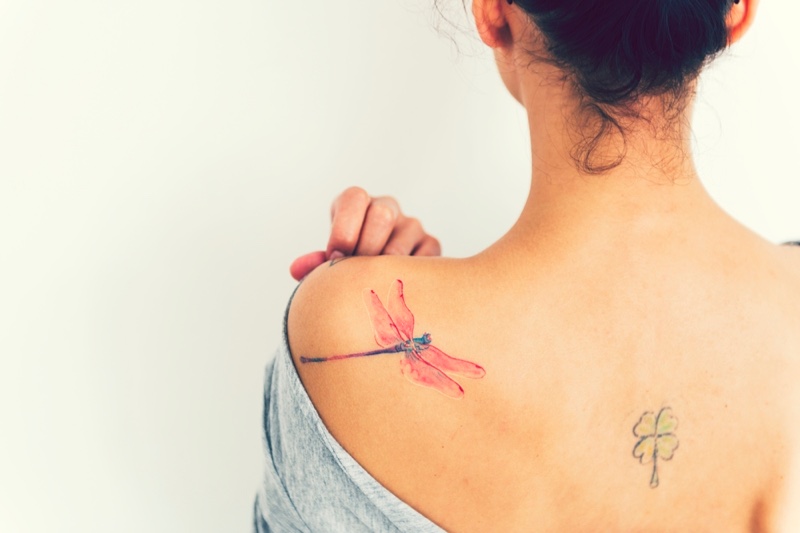 Tattooing has been a part of British culture for thousands of years now, and it was the privileged class, the aristocracy who made it the popular statement of rebellion. It was both the fascination and scandal of that age. In 1881, the future King George V, then just 16, got a tattoo of a blue and red dragon on his arm: a rite of passage for many teenagers ever since.
Much later in 2019, tattoos have gone from subculture to pop culture, a trend that's here to stay. According to a recent study, 6.3 million people go on the web and search for, upload, and like the posts and articles related to tattoos. The actual number of people getting these tattoos is, although, less. So, the tattoo trends are based more on what people like than what they actually have inked.
According to Tattoodo, minimalist, geometric, and floral tattoos are among the most popular tattoo trends for 2019. So, if you are thinking of getting tattooed recently, now will be the time to do it. Have a look at the most popular trends of 2019 thus far.
Minimalistic Tattoos
Minimalism is on the rise, popping up literally anywhere and everywhere – and indeed in the tattoo industry – something less is more. Tattoo artists believe that there are no hard and fast rules here except to create a meaningful design – one that can be materialised using minimal use of lines and colouring. It may sound normal, and uninspiring, but the level of creativity is immense here.
And this image above is a testament to the notion that simplicity and space speak volume: simple design and fine lines, all in plain black.
Retro or 'Old School'
More than a trend, retro or old school tattoos are those modelled like the iconic designs you might have seen in the 70s or 80s crime flick.
The spectrum here is broad, beginning, mainly with soldiers and sailors, old school tattooing is bold, bright, iconic, and mainstay within tattoo culture. Of course, with retro tattoos, there's no limit – but a slightly traditional spin on classic tattoo stylings works well – and it's big now with a heart and dagger, flowers, pin-ups, anchors and forearm swallows.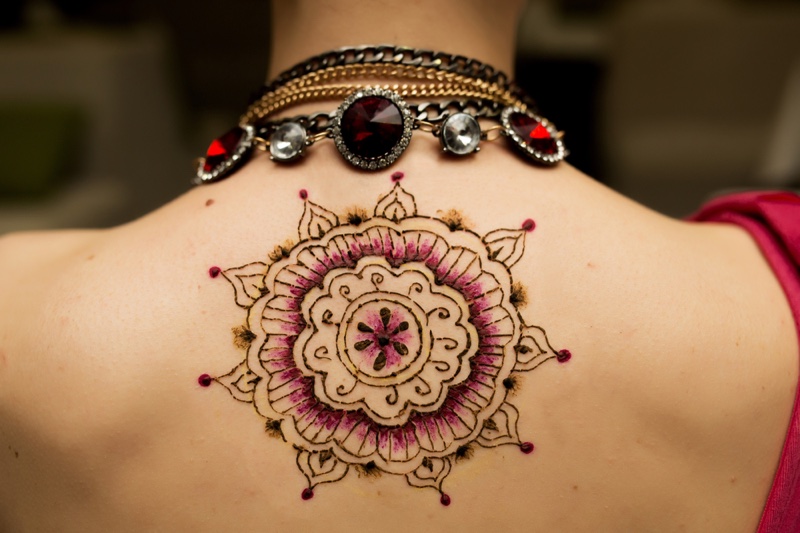 Mandala Tattoos
As more people begin to get in touch with their spiritual side, mandala tattoos have emerged almost everywhere you look. This trend has been going hard for the last few years, and it will not slow down in the near future.
The geometric lines and shapes are the result of bespoke designs tailored for the individual, which means while Mandala tattoo trend hones in a specific niche, there is a lot of individuality and creativity in terms of designs.
Gold Tattoo
All this glitter is gold! With the elegant trend of chocolate for gifts wrapped in gold, comes the rise in demand for the use of gold leaf in makeup and decoration.
Not just that! Tattoo artists in the Uk have mastered the gold effect with gold leaf in their tattoos, and believe that gold is the prominent part of 2019. The gold tattoos that look like jewellery have captured hearts and are designed to last.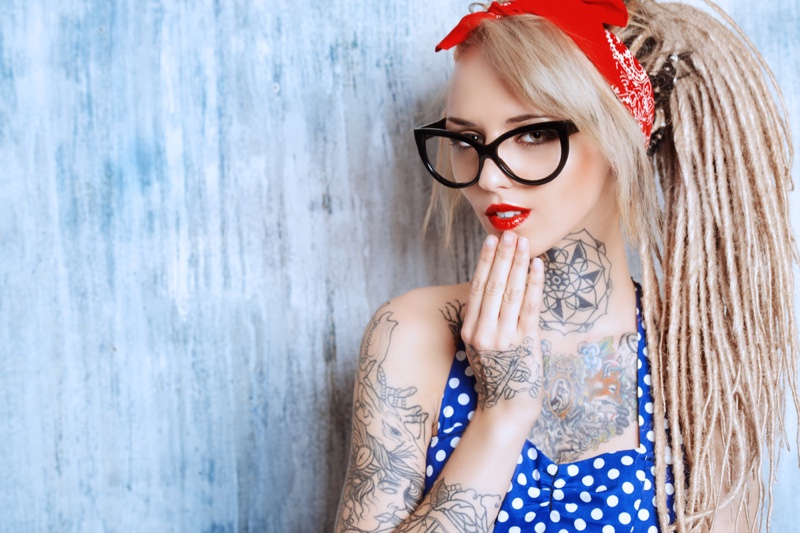 Watercolour
Tattoo watercolour is a trend that is dreamy, almost kaleidoscopic – taking off this year.
Cohesive and twisted use of bright colours, blended as if created on a canvas makes these designs look like miniature versions of what might be seen in The National Gallery, London.
Watercolour tattoos are aesthetically striking tattoos – ones that will definitely perk up your day with their tasteful use of bright overtones.
In the End
Each of these tattoo trends is completely different and equally dazzling in its own right. Despite what is in trend, tattoos are more about self-expression and a real commitment, and what's popular doesn't matter – as long as you love it.