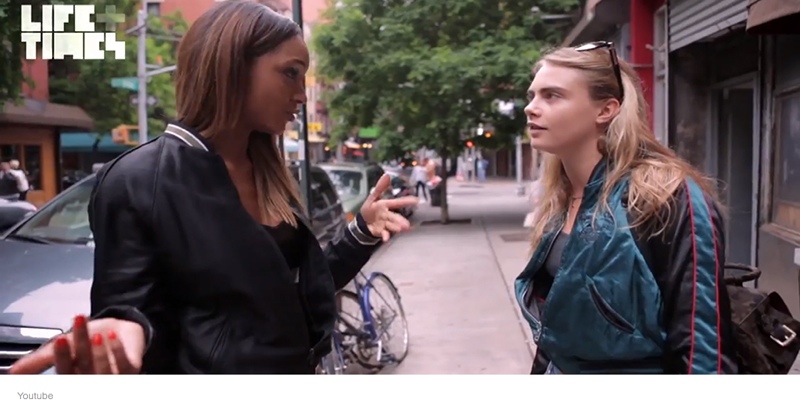 British models Jourdan Dunn and Cara Delevingne brought cameras along as they dined in Manhattan and got matching "double D" tattoos for Dunn's YouTube show, Well Dunn. Well Dunn, which is part of Jay-Z's channel, Life + Times, shows the two friends dancing, laughing and singing, "Finally, it's happened to us, we got double D on our bum and we like it!" as celebrity tattoo artist Bang Bang tattoos the two beauties.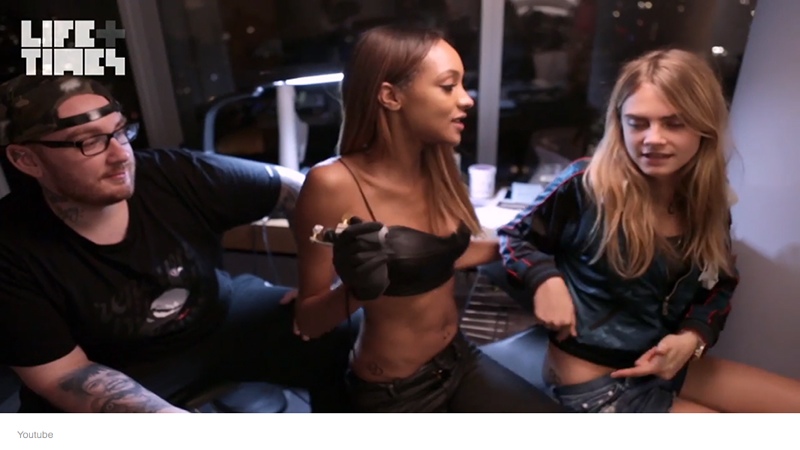 See the photo that Delevingne posted to Instagram that shows the double D tattoo which stands for Dunn and Delevingne.
Enjoyed this update?