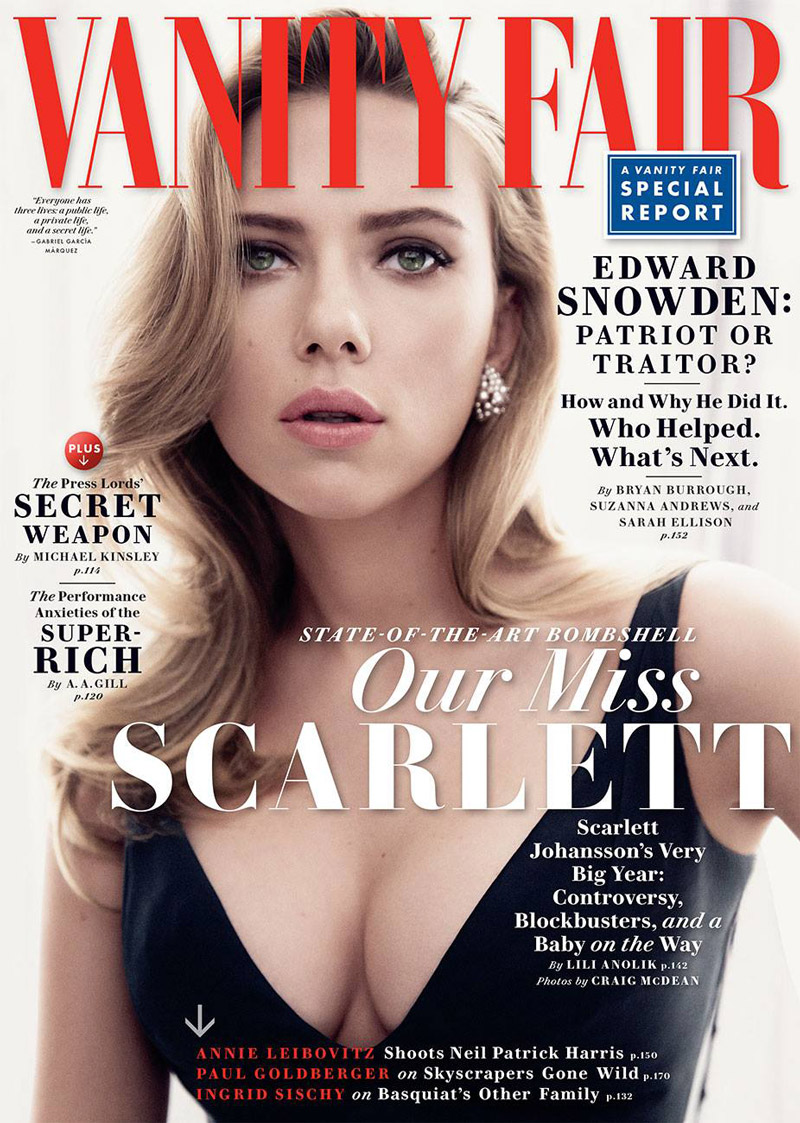 Scarlett on Vanity Fair–Actress Scarlett Johansson covers the May issue of Vanity Fair, giving a sultry look in the image photographed by Craig McDean. Scarlett recently covered WSJ Magazine as well, with a more demure look. Shot on location at the New York Palace hotel, the blonde bombshell exudes glamour in the glossy feature.
Here's what Lily Anolik, the writer of the cover story had to say about Scarlett when she was on set of the Vanity Fair shoot, "She looked ravishing, radiant, sublime, good enough to eat…And as I joined the small throng that had gathered to watch, throwing subtle elbows to secure a better position, I realized that I was acting the opposite of cool, that I was acting totally and completely gaga. I realized, too, that Scarlett wasn't just a movie star. She was a movie goddess…"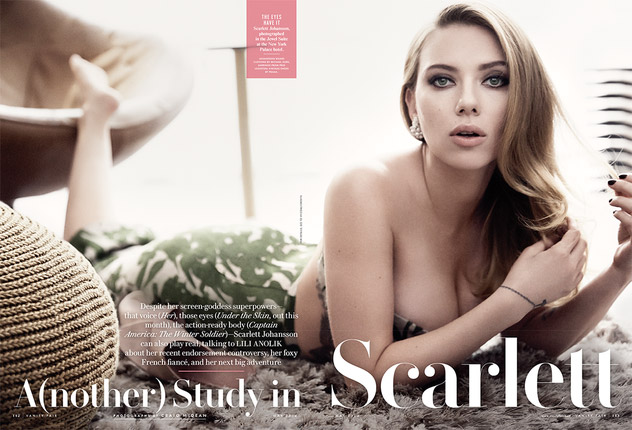 Enjoyed this update?