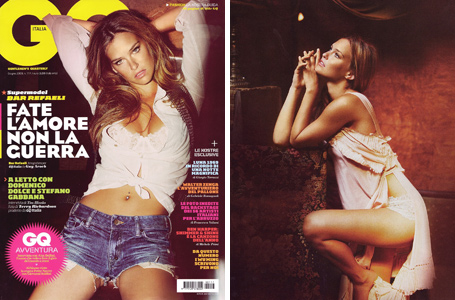 Sports Illustrated model, Bar Refaeli, looks stunning in GQ Italy June. There is something to be said about the amazing photography of Guy Aroch in this spread. Not only is his lighting impeccable, but he…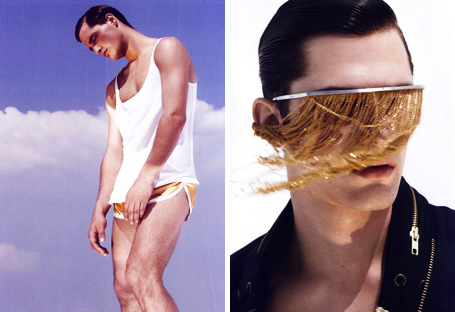 Captured by Milan Vukmirovic, Ollie Edwards and Sean O'pry take to the sky in L'Officiel Hommes' latest effort.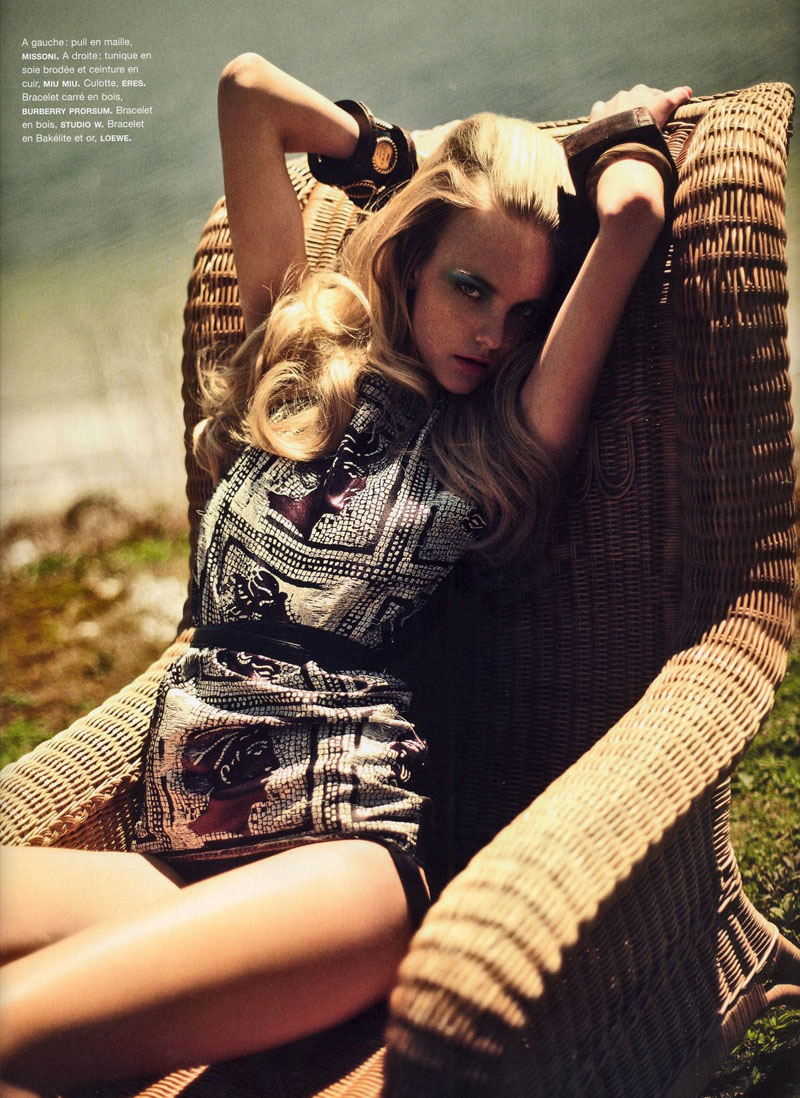 "Baine de Soleil" by Sebastian Kim features Brazilian model, Caroline Trentini, looking better than ever as she soaks up the summer sun.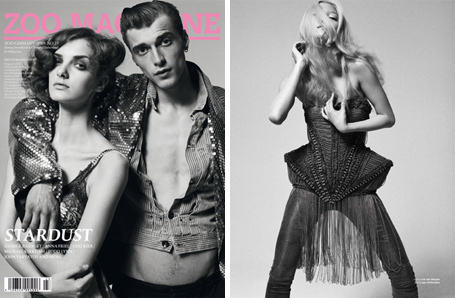 Clément Chabernaud and Denisa Dvorakova cover Zoo's twenty-third issue looking rebel chic. Inside the magazine, photographer Philip Gay gets their personalities to shine through in "Thunder in God's Country". I hate to say it, but…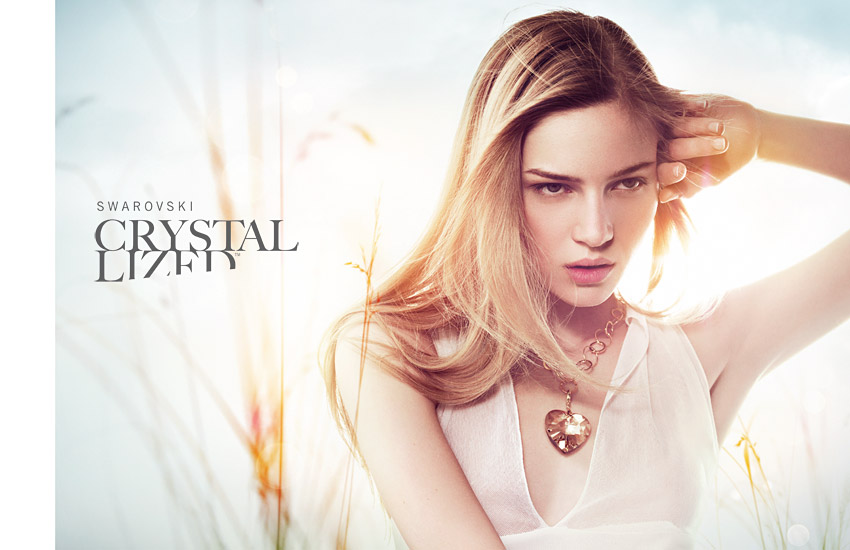 Captured by Markus Pritzi, Anne-Marie Van Dijk appears as an ethereal goddess in these recent Swarovski Crystallized ads.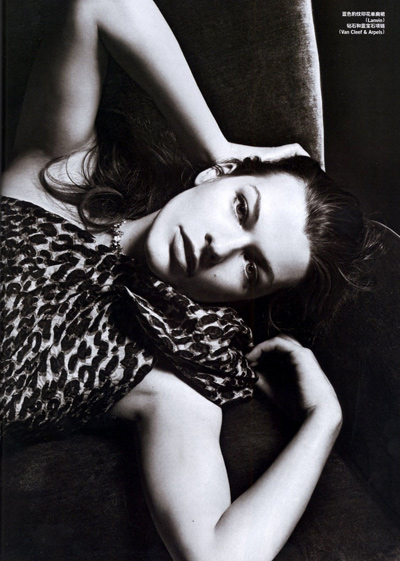 Milla Jovovich is absolutely sensational in this Mario Sorrenti shoot from Vogue China June. I am also impressed that a Sorrenti model is actually wearing clothes for once. Of course there is nothing wrong with…