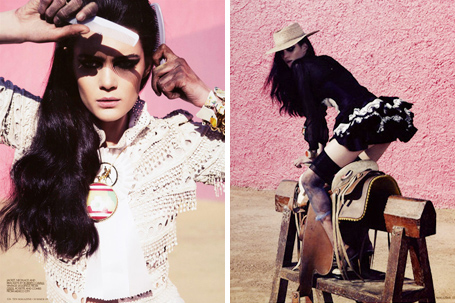 Staying out in the hot desert sun can take it's toll on a girl. Perhaps that's why Marina Perez looks a little less than perfect in the latest 10 . Her stockings are ripped, she has oil-stained hands and is rolling around in the dirt like a mad woman. It may not make sense, but that's what makes it fabulous.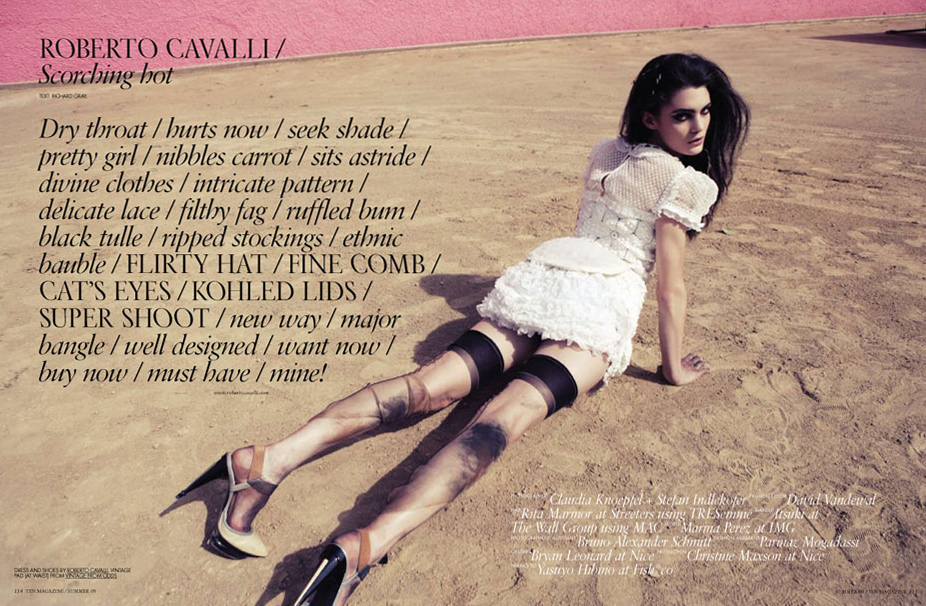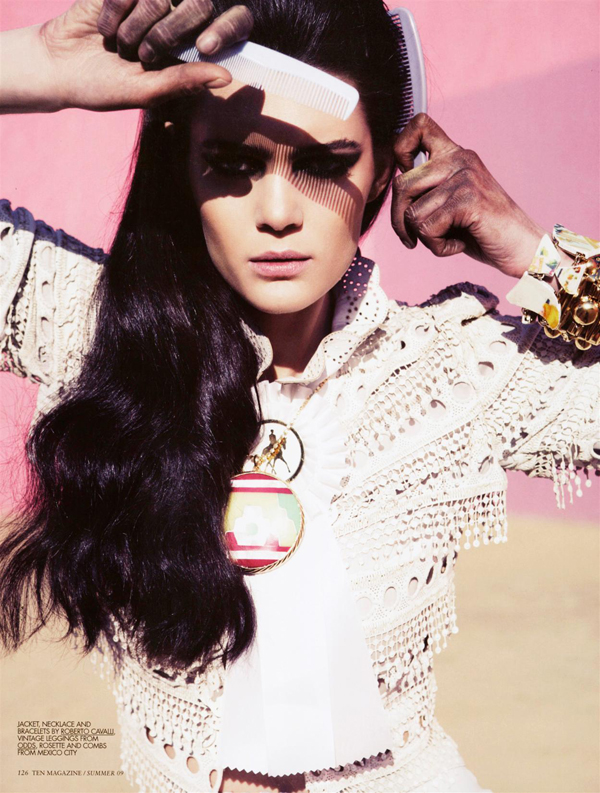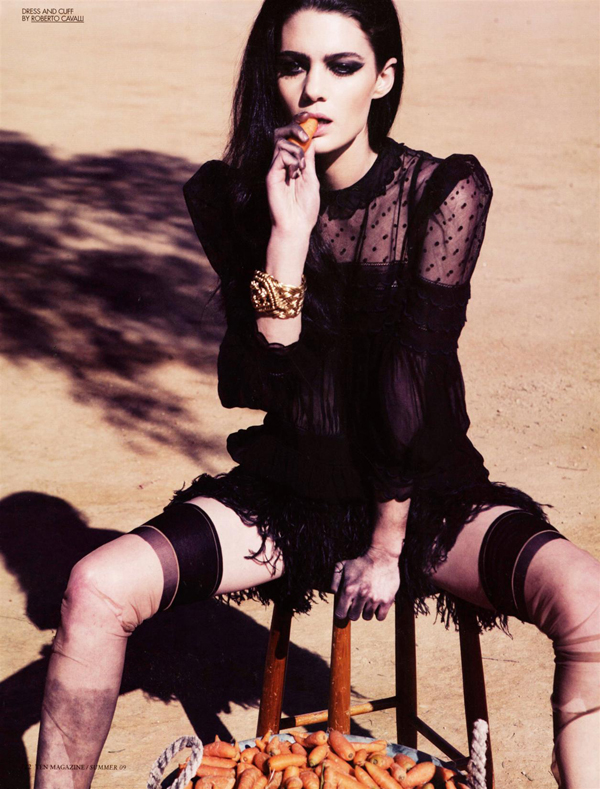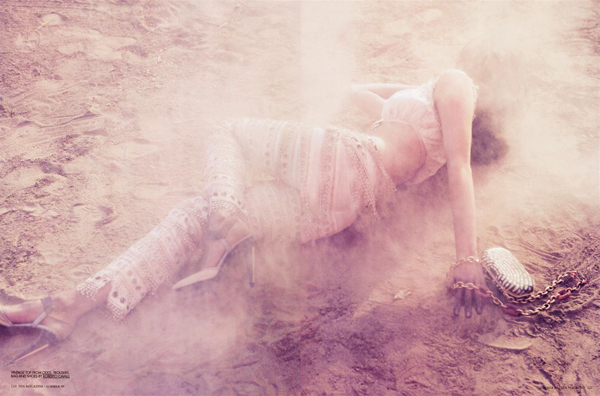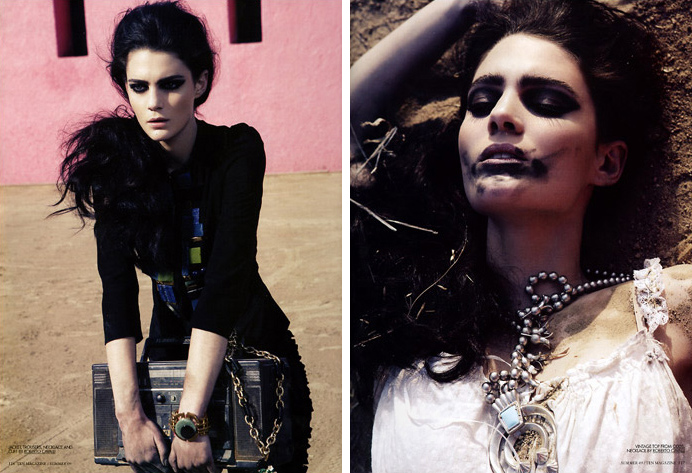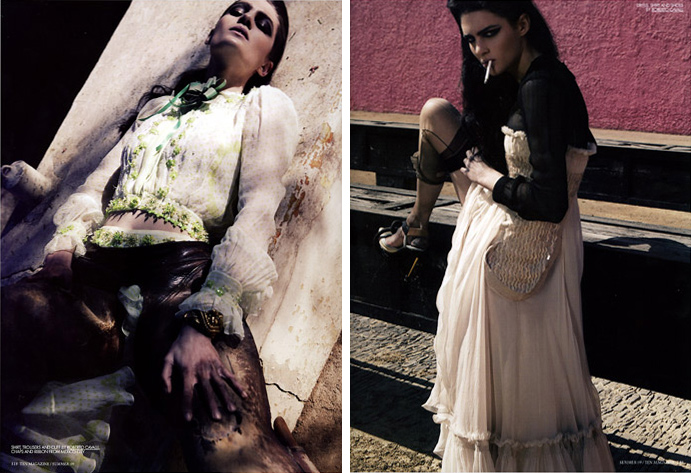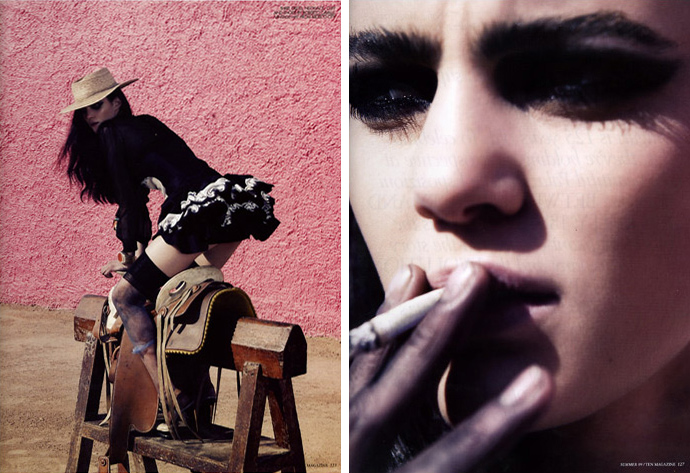 Magazine: 10 Magazine (Summer 2009)
Editorial: Scorching Hot
Photographer: Claudia Knoepfel & Stefan Indlekofer
Model: Marina Perez
source | Knoepfel & Indlekofer & A+C
Enjoyed this update?