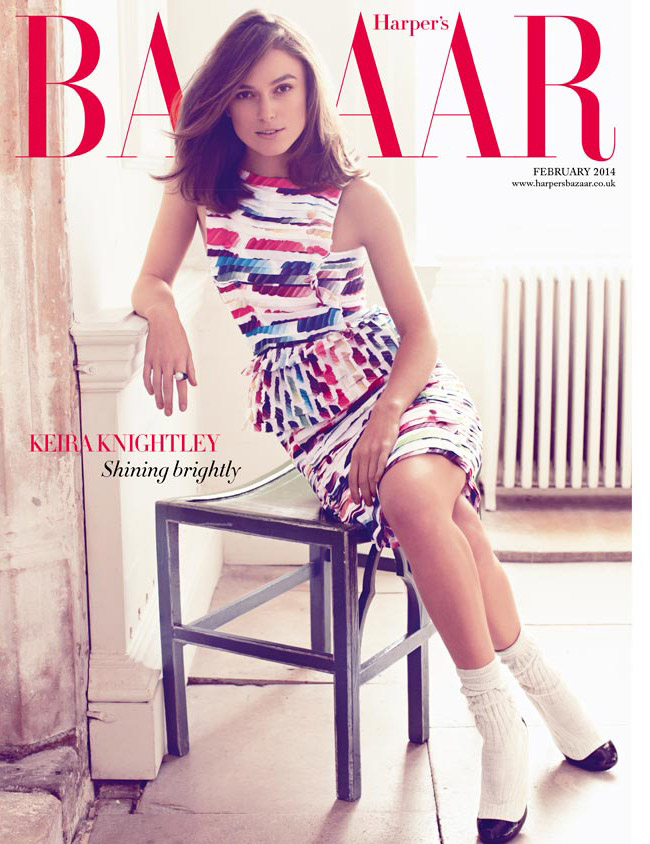 Keira on Bazaar – British actress Keira Knightley graces the February cover of Harper's Bazaar UK, wearing looks from Chanel's spring-summer 2014 collection on the newsstand and subscribers covers photographed by Alexi Lubmorski. Talking to Bazaar's Sophie Elmhirst, the star opens up about feminism, Twitter and acting in the boys club.
Keira on feminism:
"I think it's great that the discussions are finally being allowed to be had [about feminism], as opposed to anybody mentioning feminism and everybody going, 'Oh, f***ing shut up,'" says Keira.  "Somehow, it [feminism] became a dirty word. I thought it was really weird for a long time, and I think it's great that we're coming out of that."
On why she was only on Twitter for 12 hours:
"It made me feel a little bit like being in a school playground and not being popular and standing on the sidelines kind of going, 'Argh.'"  
On working in the male-dominated film industry:
"I go to work at 5.30 in the morning; I wouldn't get back probably until nine o'clock at night. Most of the guys that I talk to – and I've spoken to a lot of guys about it – they say [whispers], 'My wife does everything.' You think, 'Why wasn't I thinking about this five years ago?'"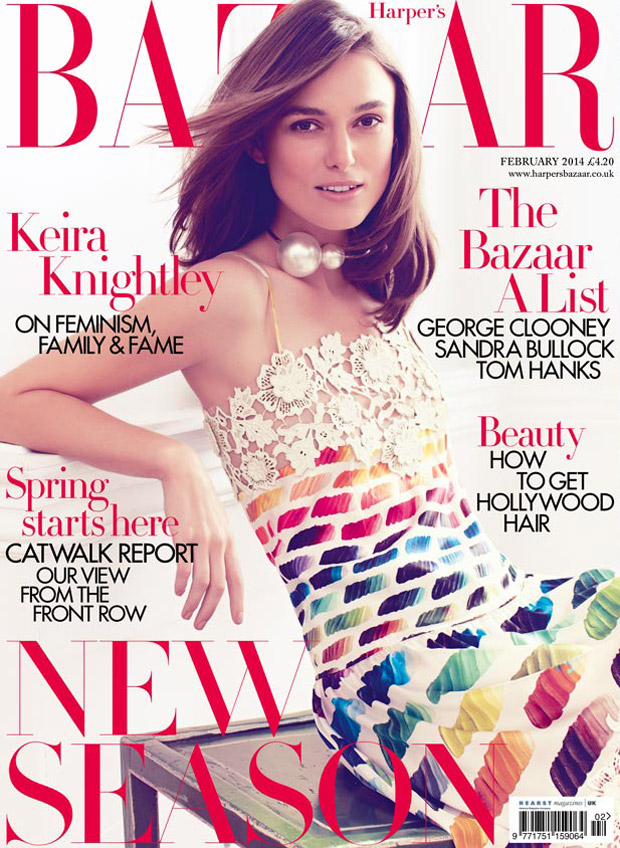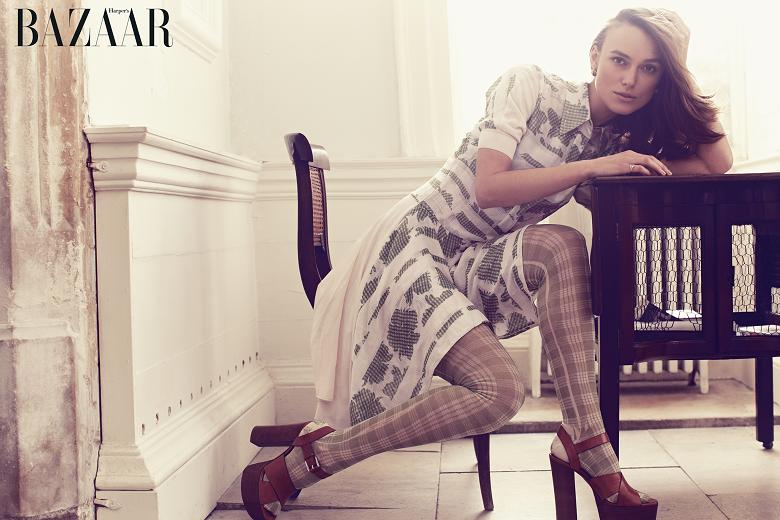 Enjoyed this update?