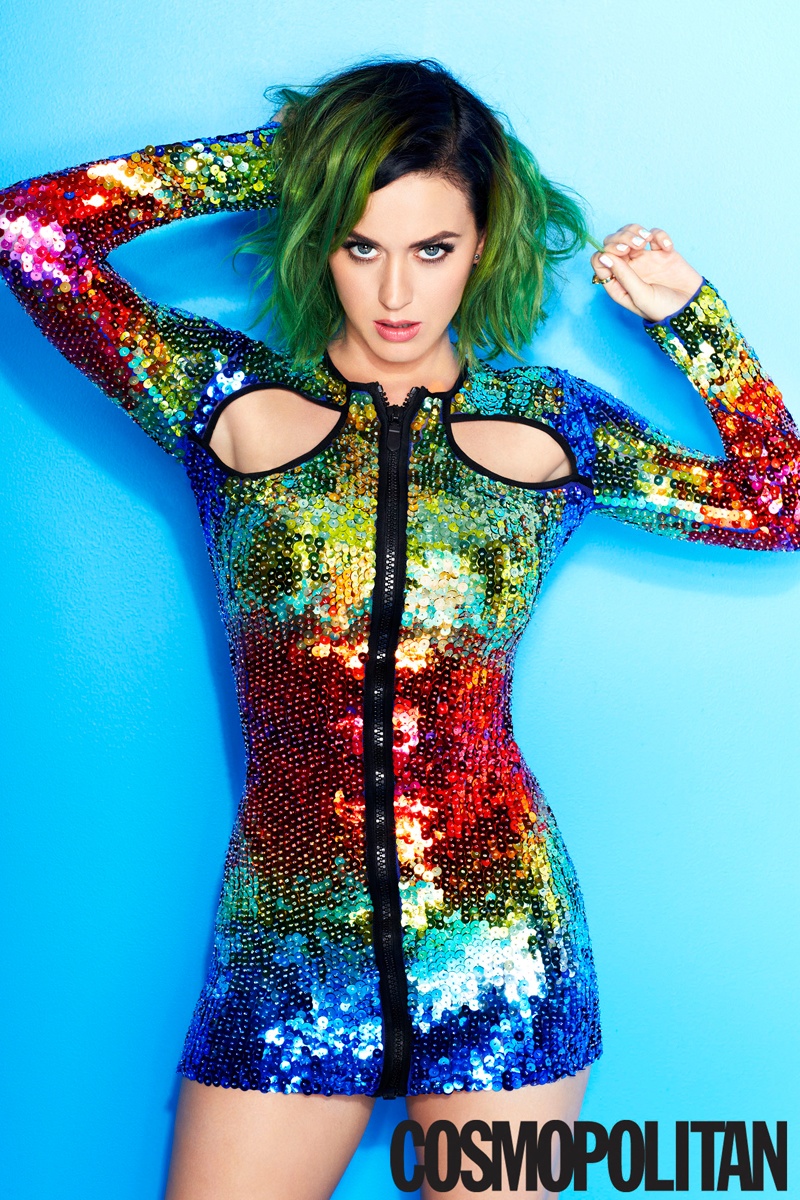 Katy Perry Takes Over Cosmopolitan–Marking its first global cover, Cosmopolitan will feature pop star Katy Perry on all 62 editions from around the globe. Matt Jones photographed the green-haired "Dark Horse" singer in fun and flirty looks for the magazine Out in the US on June 3rd, editor-in-chief Joanna Coles had this to say about putting Katy on so many covers.   "She crosses all cultural boundaries. Her music is soulful and empowering in equal measure.  She's the first Cosmo global icon." See a few of the different covers below as well as some inside photographs. Also make sure to check out Katy's recent bondage-inspired V Magazine shoot with Madonna.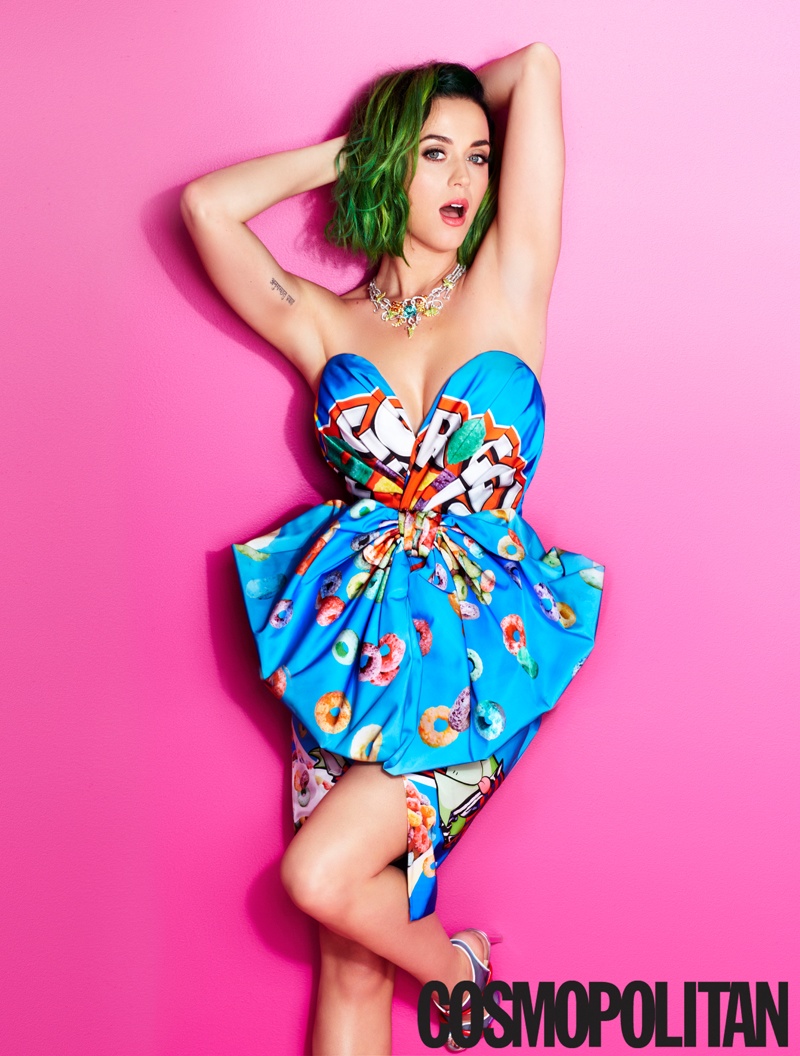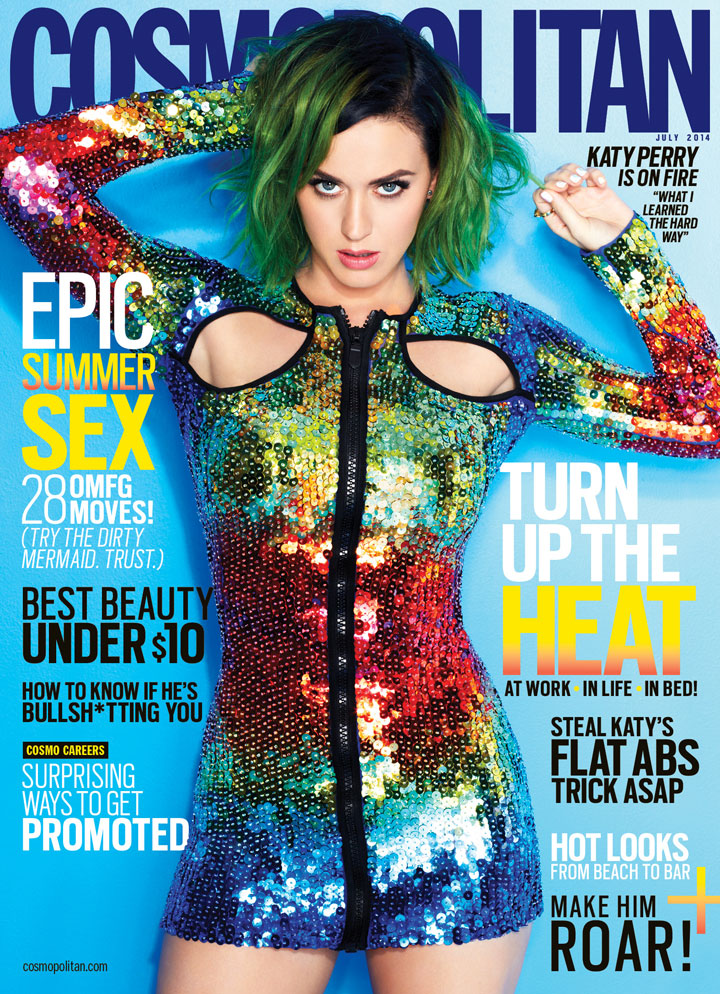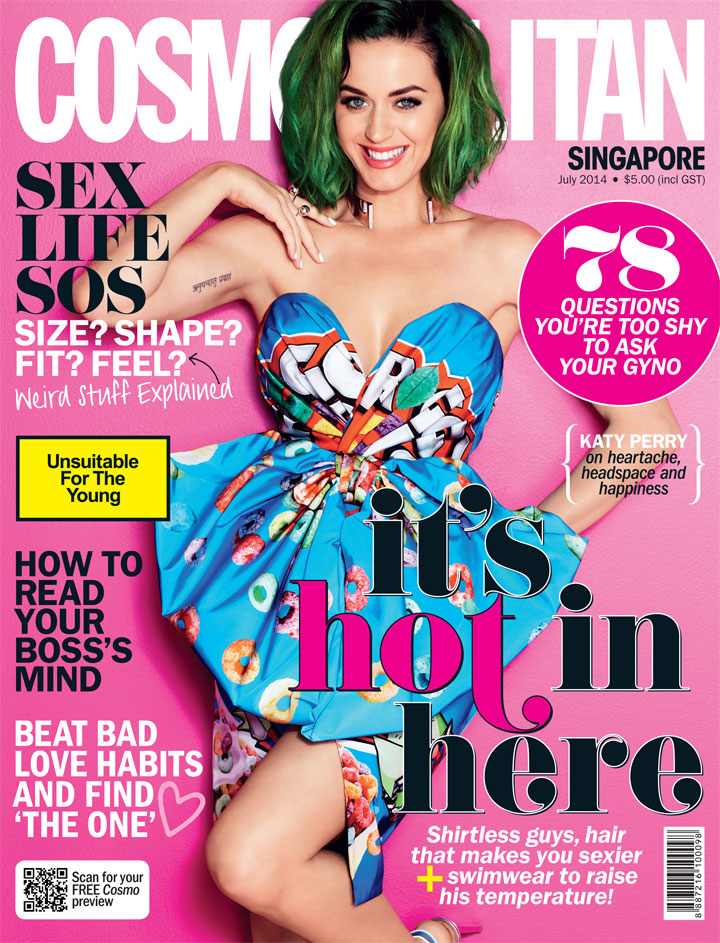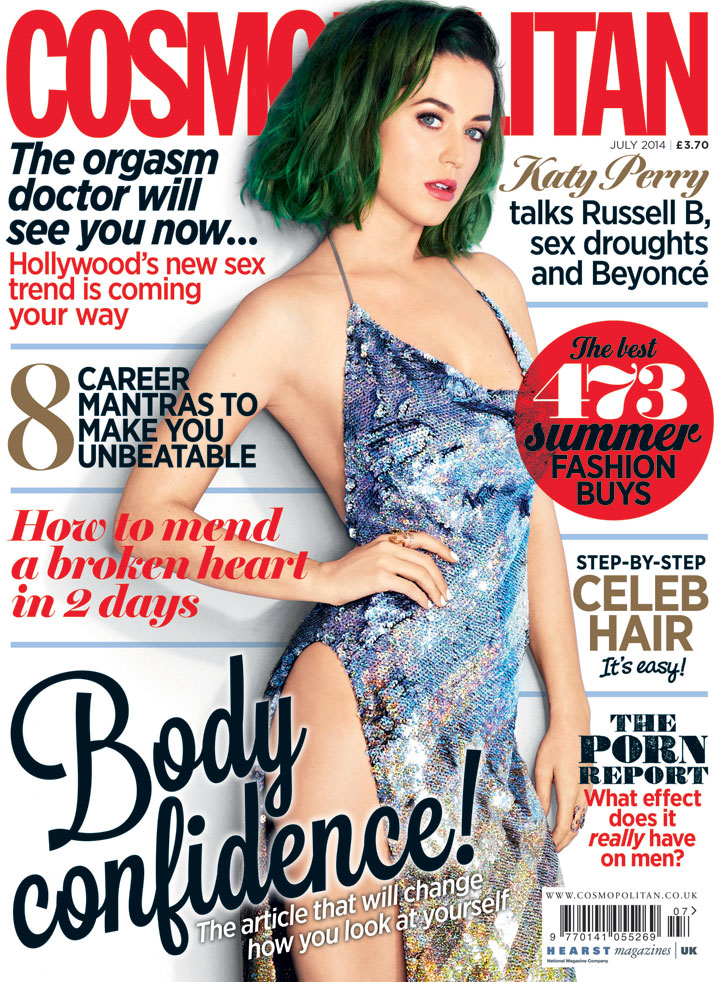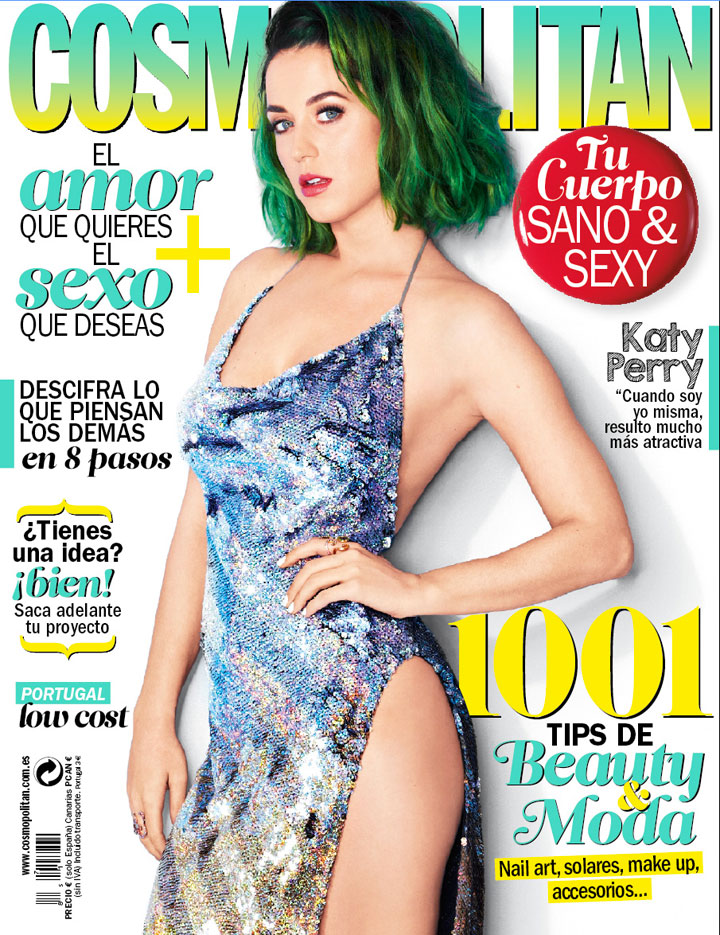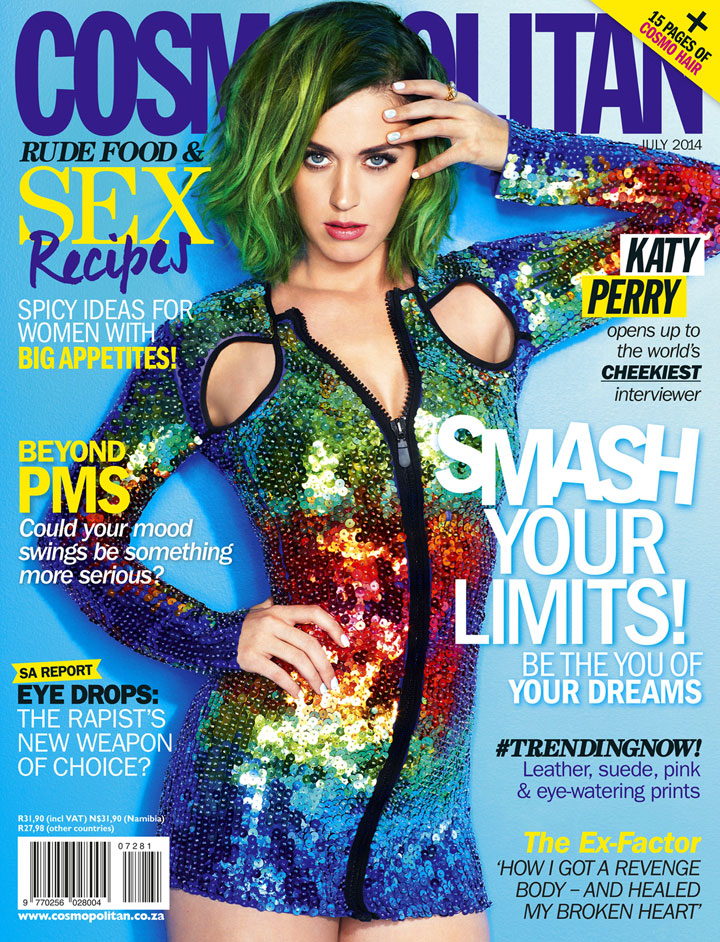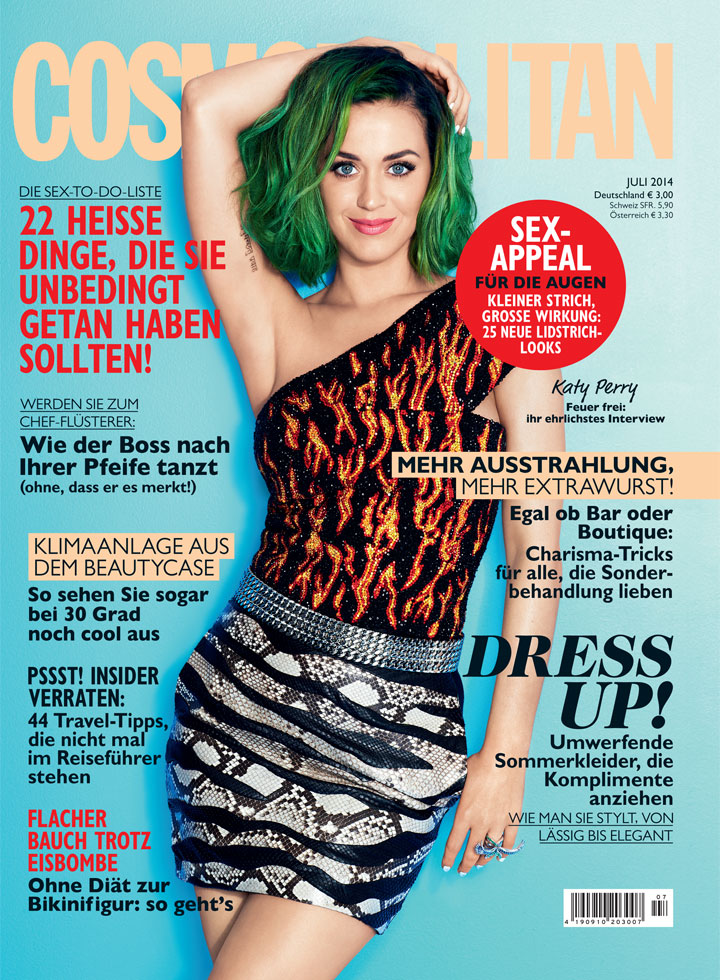 Images from Cosmopolitan.com
Enjoyed this update?