Welcome to My Labyrinth – Photographer Grant Yoshino and stylist Newheart Ohanian capture a darkly romantic spring story shot for FGR's most recent exclusive. Starring model Judith Bedard as the stunning protagonist, the sun-drenched images highlight decorative dresses and gowns matched with glittering accessories. Lush curls by hair stylist Cash Lawless and a red lip by makeup artist Renee Garnes bring a vixen quality to the feminine frocks.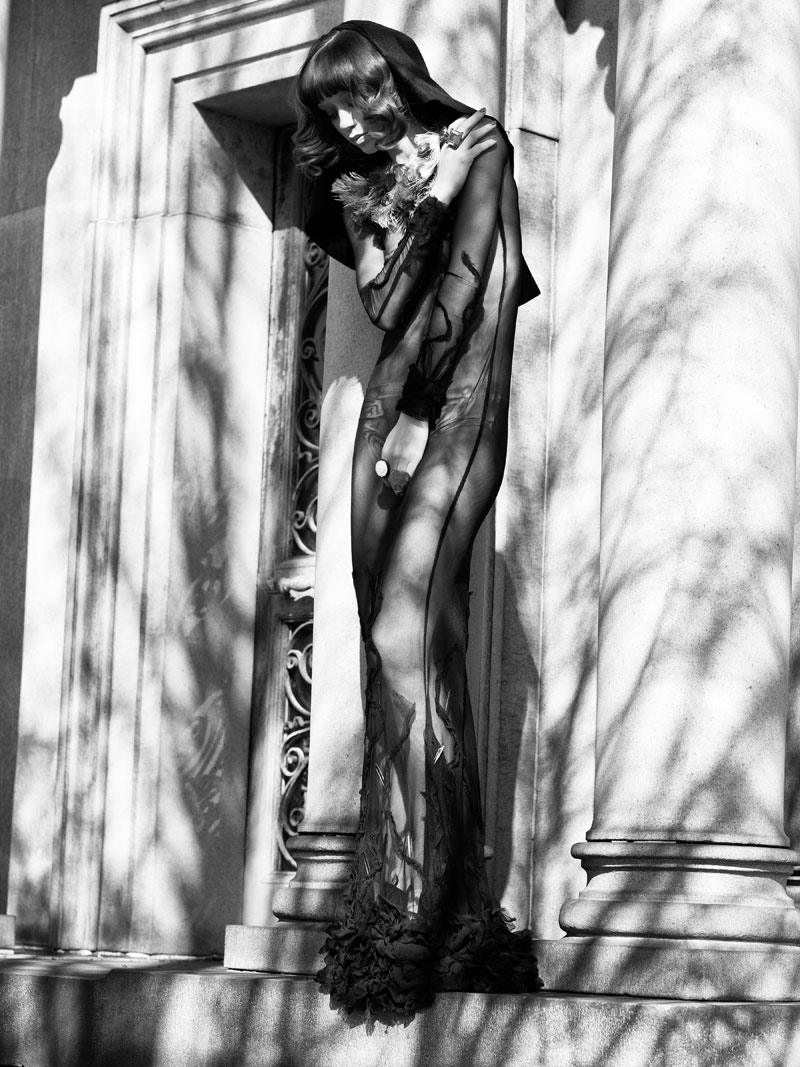 Veil Hat Ellen Christine, Dress Malgorzata Dudek, Feather Necklace Alexis Bittar, (Left hand) Moon Ring Stephen Dweck, Heart Ring Species by the Thousands (Right hand) Square Stone w/ Bird Claw Blood Milk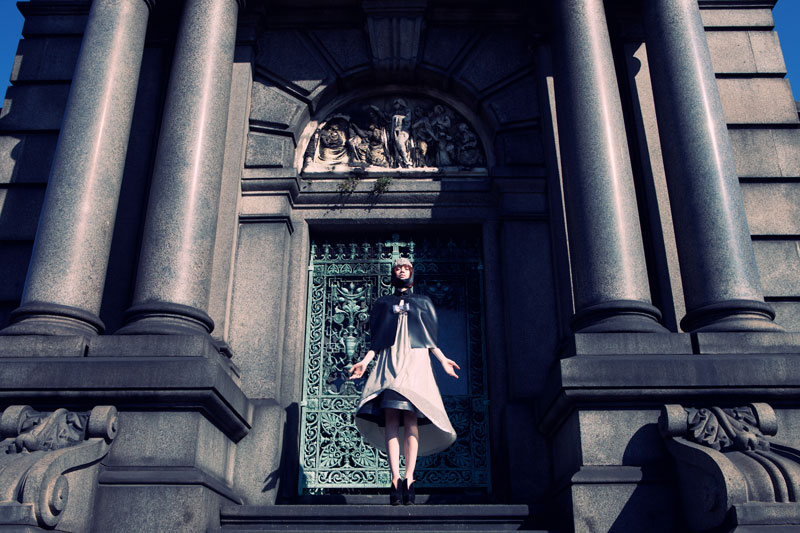 Belt (worn as head piece) Cheng, Black Latex Riding Cape & Skirt (worn under dress) Jac Langheim, Silver Velvet Dress Sally LaPointe, Bow Brooch Alexis Bittar, Boots Walter Steiger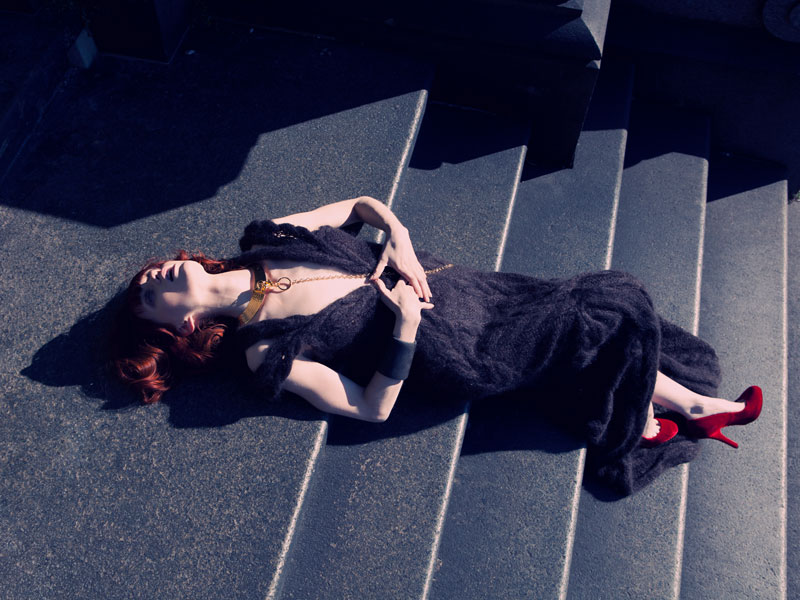 Knit Dress Loris Diran, Chocker Necklace Laruicci, Cuff Alexis Bittar, Velvet Shoes Dolce & Gabbana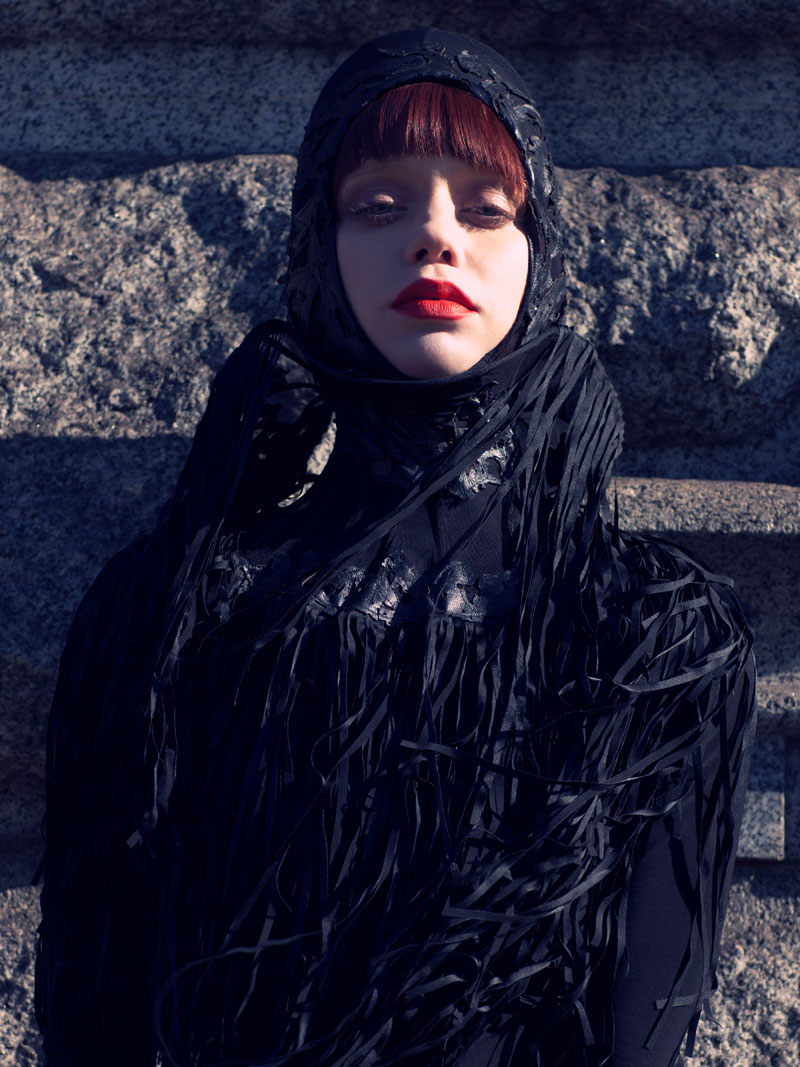 Fringe Helmet Head Piece & Dress Malgorzata Dudek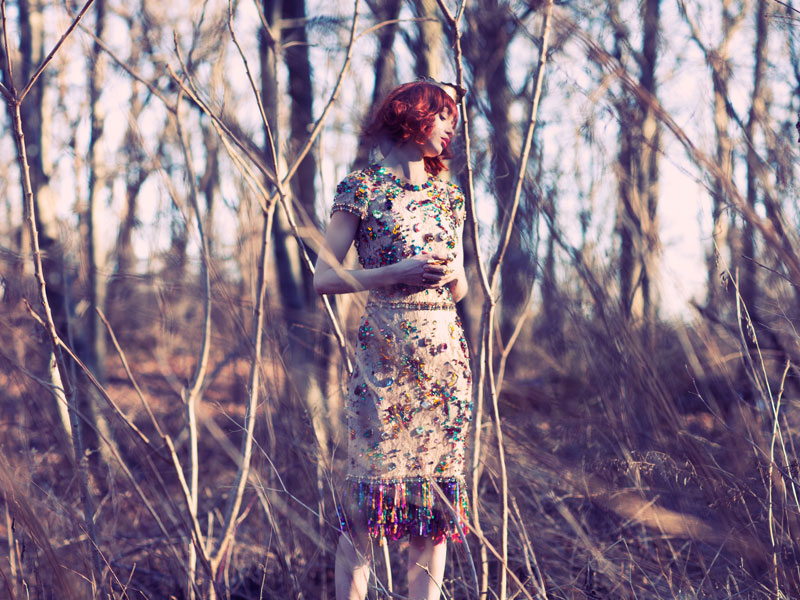 Dress Dolce & Gabbana, Crown Andy Lifschutz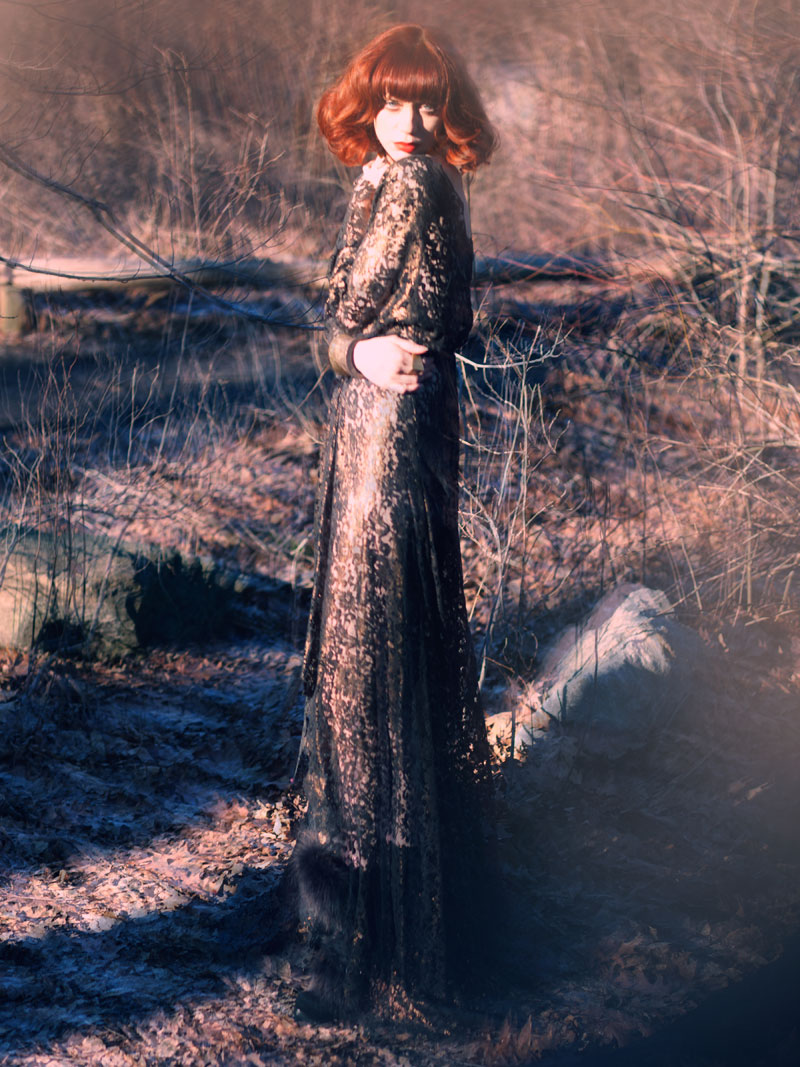 Copper Lace Dress Loris Diran, Copper Cuff Stephen Dweck, Ring Species by the Thousands, Fur Lined Suede Boots Walter Steiger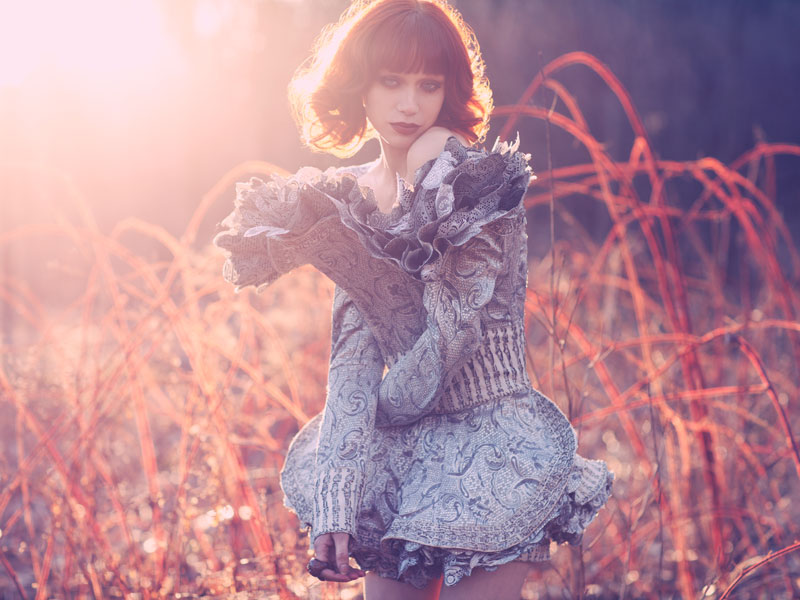 Brocade Ruffled Jacket & Shorts Malgorzata Dudek, Rings Stephen Dweck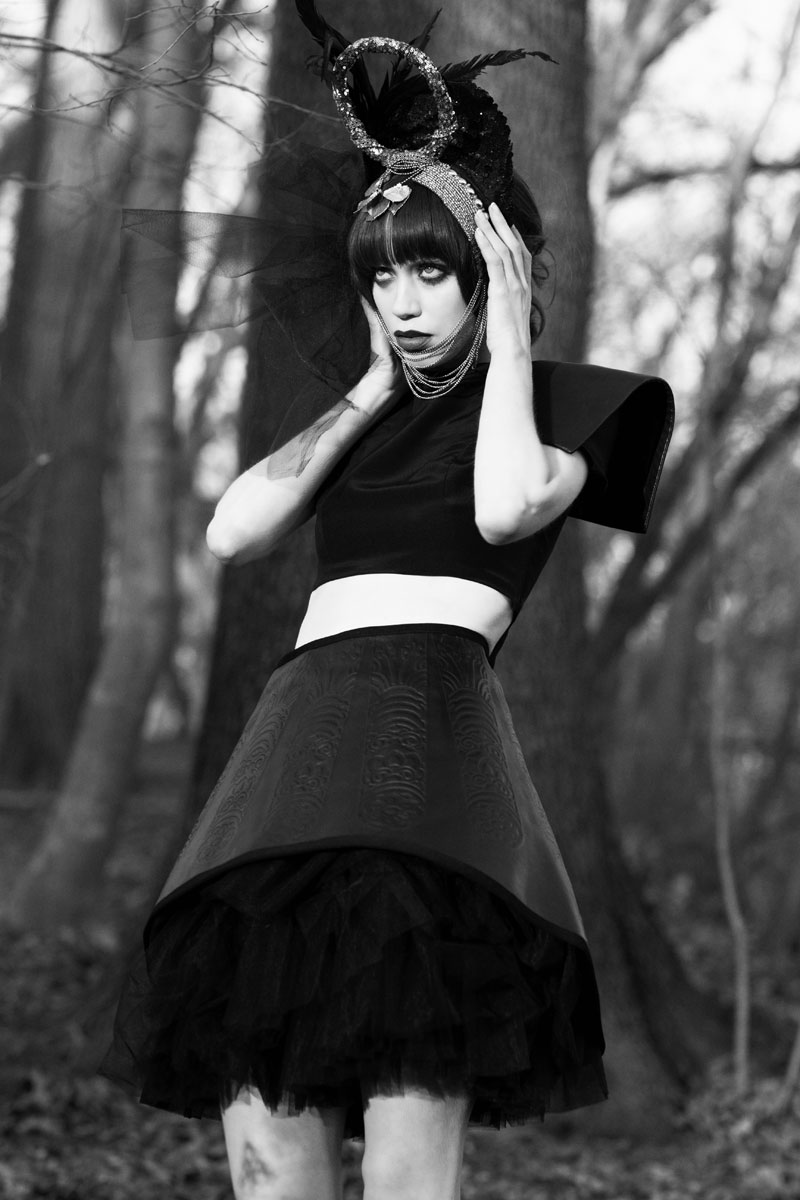 Silver Ring Head Piece with Draped Chains Michael Calloway, Black Beaded Feather Hat Michael Calloway, Calfskin Crop Top Sally LaPointe, Embossed Leather Skirt & Multiple Layer Tulle Skirts (layered underneath) Lie Sang Bong
Photographer – Grant Yoshino
Stylist – Newheart Ohanian
Makeup – Renee Garnes @ Artists by NEXT
Hair – Cash Lawless @ Magnet
Model – Judith Bedard @ Mc2
Stylist's Assistant – David Melton
Special Thanks to Eric @ Mc2, Cheyenne @ Magnet, and David @ Artists by NEXT
Enjoyed this update?