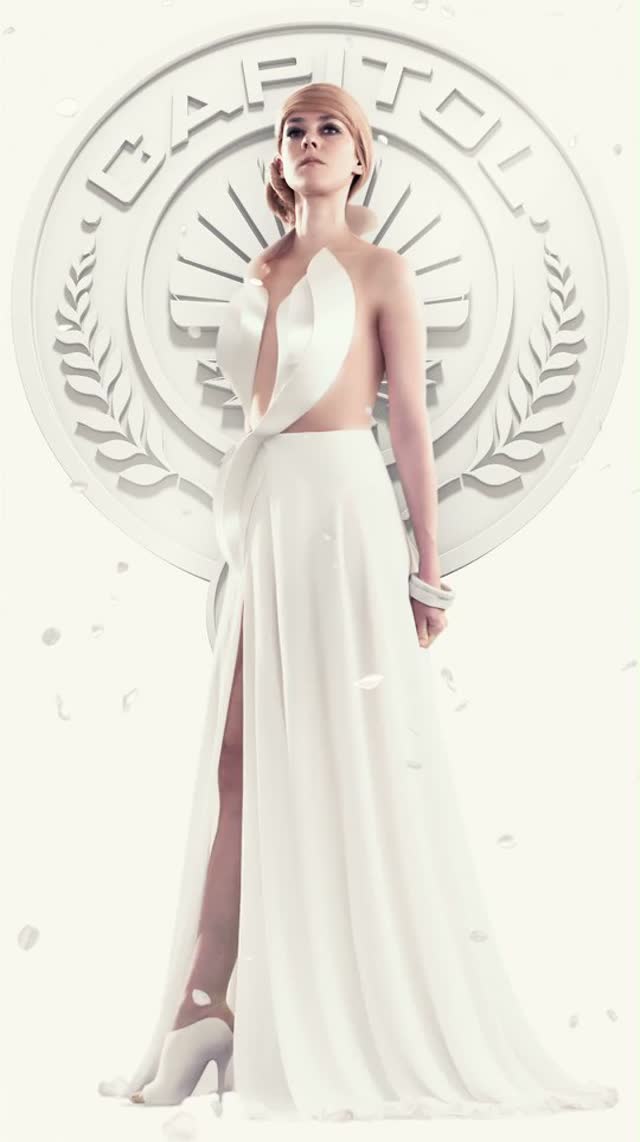 Johanna's Living Portrait–Beginning promotion for "The Hunger Games: Mockingjay Part 1", the film has launched Capitol Couture—a magazine from the capitol. Johanna Mason (Jena Malone) poses as a living portrait for the project. The site reads, "Here we see Johanna in an exquisite Alon Livne creation that 'juxtaposes the flowing drapery of classic statuary while the super modern and sculptural iridescent white bodice references the branch motif of the Panem Seal.'  With plunging lines and slits as daring and divine as the warrior woman herself, every element of Johanna's ensemble (including her Alexander Wang shoes and hand-carved marble bangles by Chen Chen and Kai Williams) exudes her fierce strength and enduring pride- a true darling of the Capitol."
See the Hunger Games 'Capitol Beauty' Covergirl collection.
Enjoyed this update?