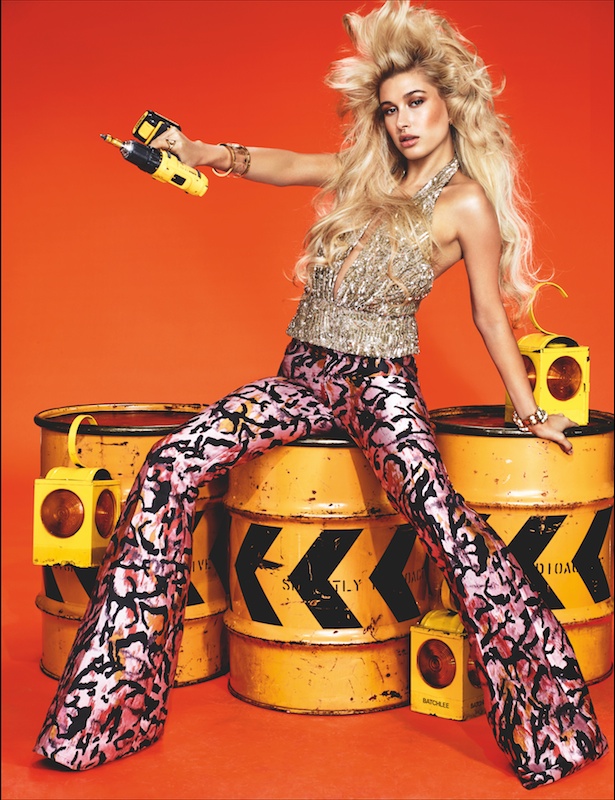 Rising star of the modeling world, Hailey Baldwin, stars in the latest issue of Wonderland Magazine wearing glamorous spring looks paired with construction site tools and props. Photographed by Matt Irwin and styled by fashion editor Anna Trevelyan, Hailey works it with a long blonde hairstyle and glossy beauty. The 18-year-old recently had a campaign for Topshop's denim line.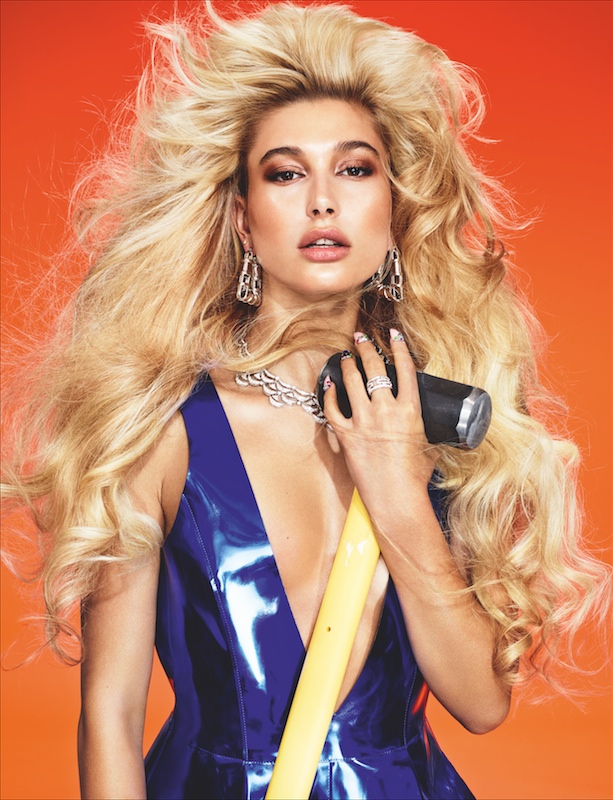 Addressing rumors that her friend Kendall Jenner was bullied backstage at fashion shows, she says, "I think most girls are pretty professional, and if they were being mean I'd smack 'em 'cause nobody bullies my bestie. But I think some models of course think there's an unfair advantage, but just because we come from a certain family doesn't mean we don't work just as hard as other girls."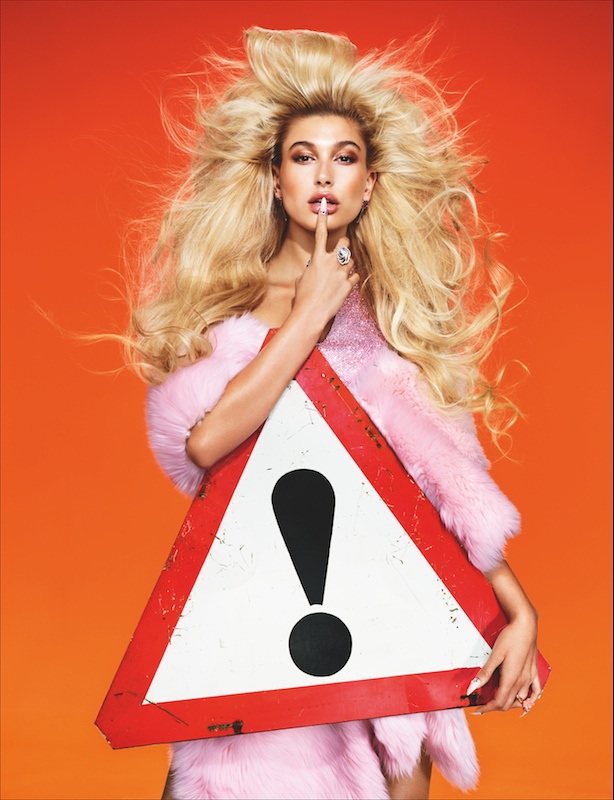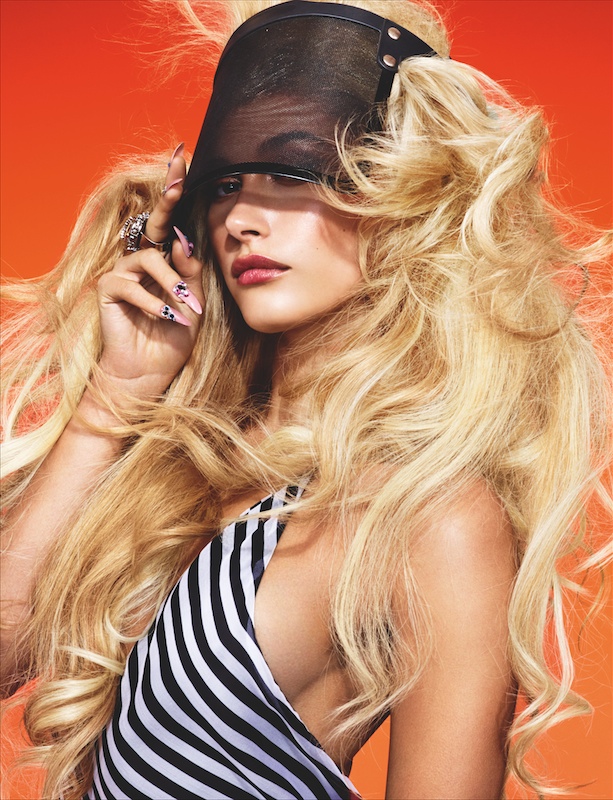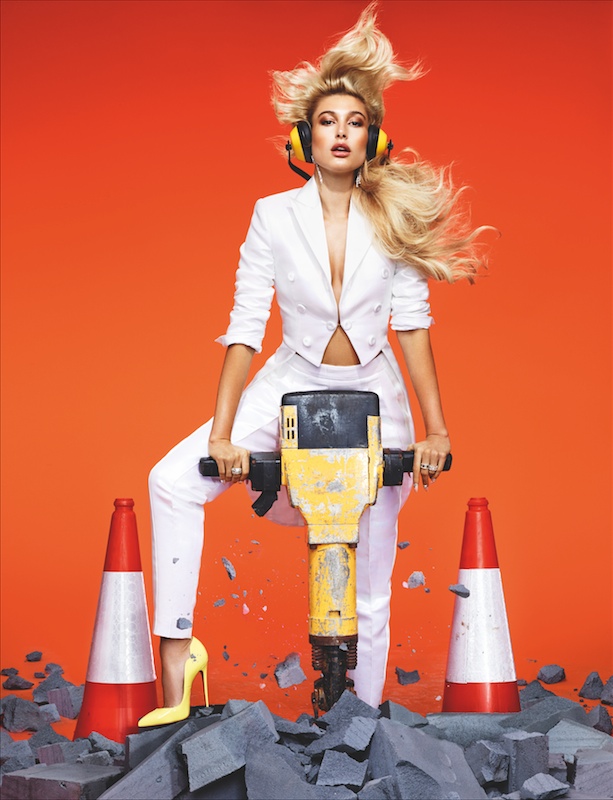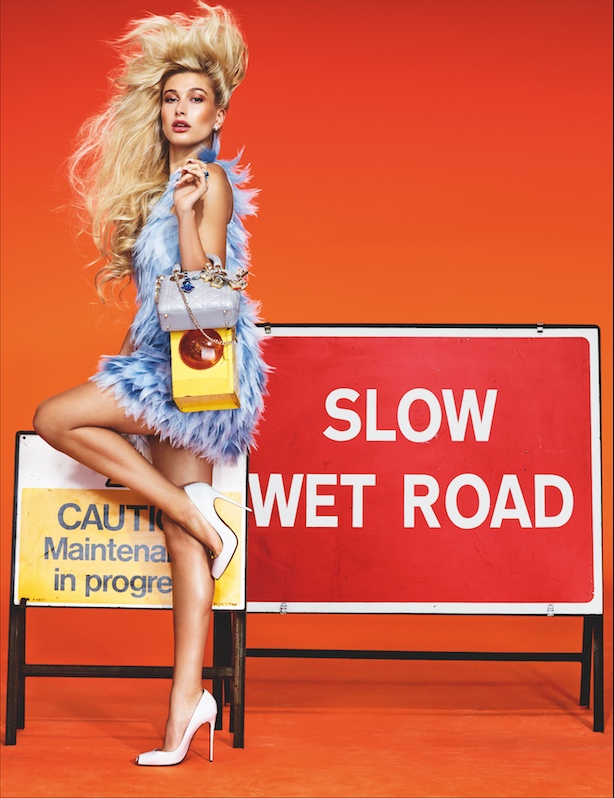 Enjoyed this update?