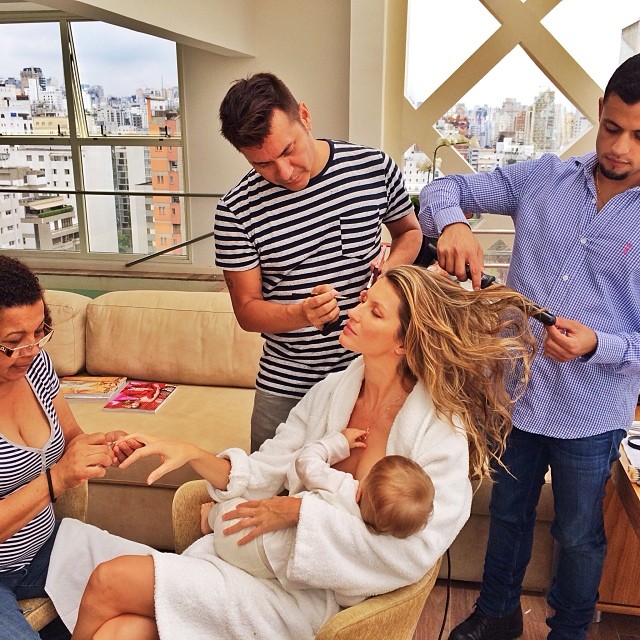 Gisele's Famous Photo – Supermodel Gisele Bundchen's recent Instagram update has stirred up some buzz. The blonde beauty who recently posed for her new Intimates range wrote, "What would I do without this beauty squad after the 15 hours flying and only 3 hours of sleep #multitasking#gettingready," as the caption.
The Brazilian mother of two can be seen breastfeeding her 1 year old daughter Vivian Lake while surrounded by her glam squad in the photo. Multiple sites are kicking up dust about the photo being out of touch and not a reality. While others are praising Gisele for being open about being a working mother. What do you think of the image, and does it deserve all the controversy?
Enjoyed this update?