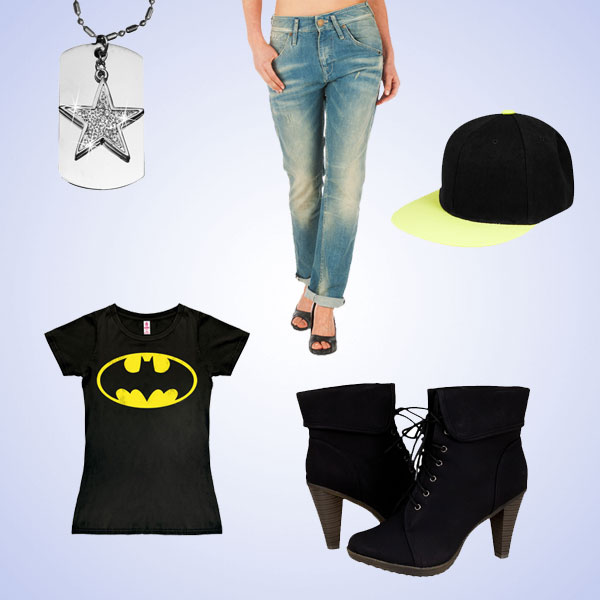 Shop the Look – The streetwear trend is bigger than ever and Berlin-based online store DefShop has you covered for the latest styles, whether you're looking for something skater, hip-hop or more fashion orientated. The retailer offers a large array of looks from well-known brands such as Adidas, Lacoste, Bjoerkvin, Boxfresh, ElevenParis, Converse and Vans.
The graphic above features all looks you can find on Defshop. The style is for a girl who wants to look chic yet edgy at the same time using boyfriend style pants from Pepe Jeans, a graphic logo tee, black boots from Jumex, a two-toned cap and a silver dog tag to accessorize the entire look. Although our look is more on the tomboyish side, DefShop also stocks skirts and dresses for those looking for a more feminine style. Not only for women, DefShop also sells menswear and childrens looks. See more styles on DefShop.com.
Enjoyed this update?