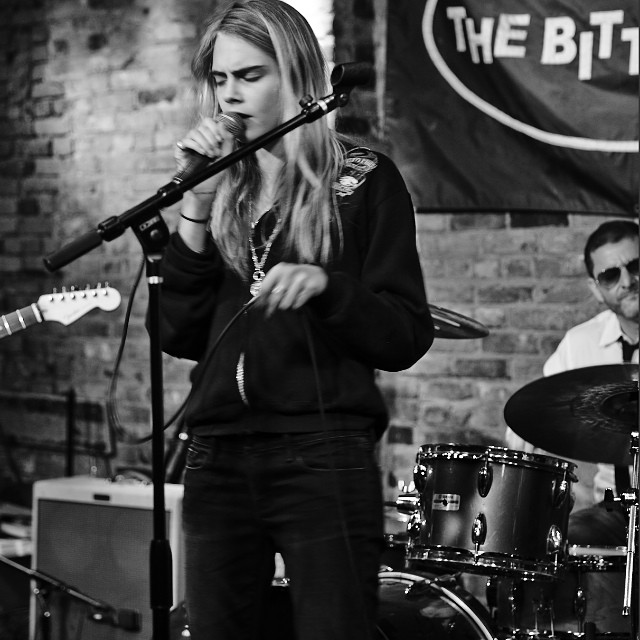 Cara Delevingne's Singing Career–Model, actress, social media star and now singer? Cara Delevingne posted the above image to her Instagram earlier today with the caption, "It's only the beginning…". Set to star in the Peter Pan adaptation "Pan" as a mermaid next year and already landing her first Vogue US cover, Cara seems capable of doing just about anything she sets her mind to. And just in case you are wondering what her singing sounds like, check out a video of her and Will Heard singing below.
What do you think of Cara's voice? Do you think she can rule the music charts like she does the modeling world?
Enjoyed this update?