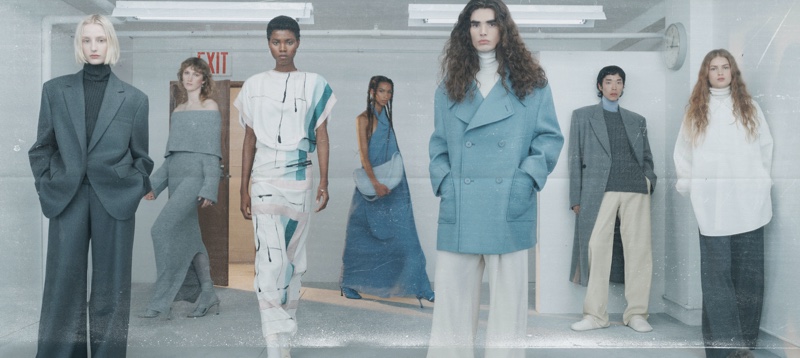 Following painting-inspired spring advertisements, Zara Studio's fall-winter 2022 campaign focuses on the essentials this season. Steven Meisel photographed a large cast of models. It includes names such as Aubrey Hill, Seng Khan, Victoria Fawole, América González, Maria Keidj, Aviana McClish, Mathilda Gvarliani, and Bella Berghoef.
Zara Studio Fall/Winter 2022 Campaign
Bismuth Arsenide, Zhong Mei, Colin Jones, Wali Deutsch, Mel Van Roemburg, Amber Later, Devi Rae, Liv Lamberth, Alberth J., Aydrik, Jacob, Matthew, Emanuel Noi, Scott McDonogh, Tom Baker, and Wonhee Lee also make up the talent. A background stripped down to a grey room reveals models dressed in neutral hues wearing an assortment of oversized sweaters, wide-leg trousers, and fluffy coats.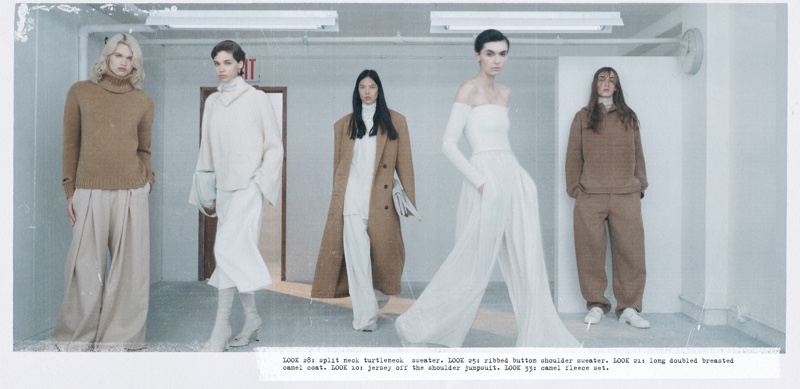 Karl Templer styled the shoot, and Fabien Baron was responsible for the creative direction. Pat McGrath applies the finishing touches to the models' makeup, while Guido Palau works his magic on their hair. Mary Howard is responsible for the design of the set for the project.