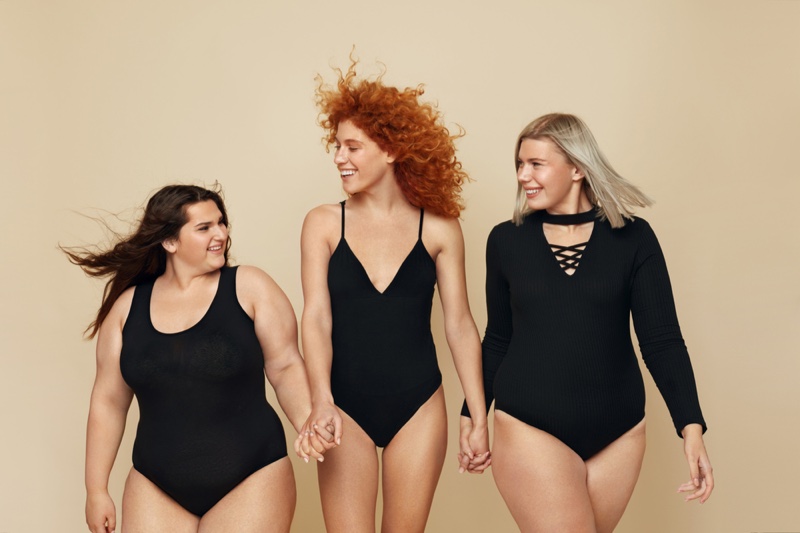 As a woman, it can be difficult to pick the right clothing for your body type. Obviously you want to go out into the world feeling confident, chic, and fashionable. From different styles, prints, and materials–It can be hard to know what works and what doesn't. Follow along to understand your body type and what clothing pieces will look best for you. 
Petite
When you're petite, finding the right clothes can be a struggle. Along with dressing for your body type, your high and proportions matter. Typically, petite women are under 53 and regular sleeves or tops are often too long on you. Additionally if you feel your pockets, shoulders, or knees, fall on the wrong places this could be an indication that you're petite. 
The three quarter sleeve is a great option for a top that elongates your arms. Off the shoulder tops are also great because they open up space between your chest and neck. Four jackets, look for styles that don't overwhelm your frame. Anything that hits right at your waist will visually extend your legs. For jeans, mid or high-rise styles well make your legs look very long. Overall, as a petite woman you may have to alter some clothing. Why not make friends with your local tailor?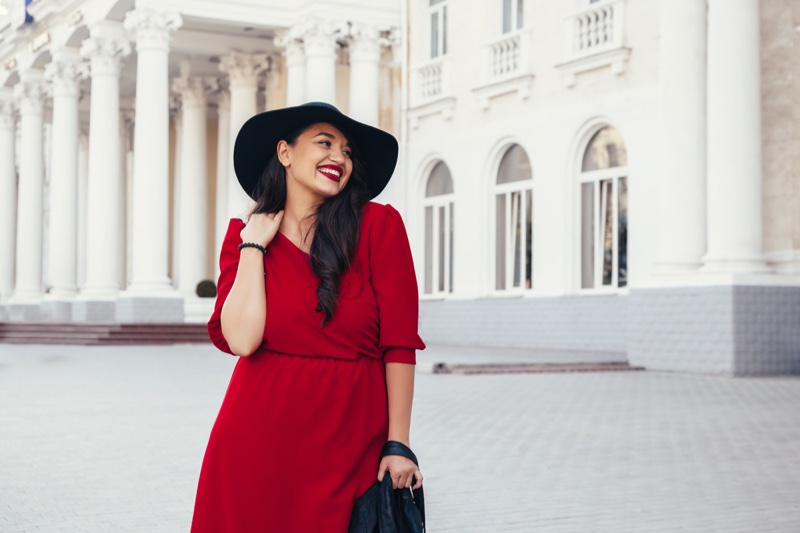 Plus Size
As a growing number of brands are finally embracing the file size woman, it's time to celebrate. There're many great fashion forward designs out there now. Make sure to measure yourself first, because plus-specific sizing can be confusing.Look for pieces that hug your curves in just the right places, wearing clothes that comfortably fit your form is the best thing to look for.
The peplum top enhances your bust and defines your waste. V-Neck tops are also awesome because they open the neckline and elongate the torso. As far as jackets go, you can always find a jacket with a belt to define your waist. There are some great plus size sweaters to browse from that will fit your figure perfectly. For jeans, look for styles Light boot cut, skinny cut, high waisted.
Hourglass Figure
If you consider yourself a curvy girl, then keep reading here. Once you have all the information, dressing for your figure will be easy as can be. A great tip for the hourglass figure is to balance everything out–meaning your shoulders, ass, waist, and hips. Think about where you want the eye to draw to help emphasize your favorite parts of your body.
A wrap top or keyhole top Is a great option for showing off your curves and waist. As far as jackets go, our favorite recommendation for the hourglass figure is the moto jacket. It's a cute jacket with some edge. For pants, Try flared pants or wide-leg because they lend proportion to your bottom half and balance curvier thighs. For a fun night out, a jumpsuit is a great option!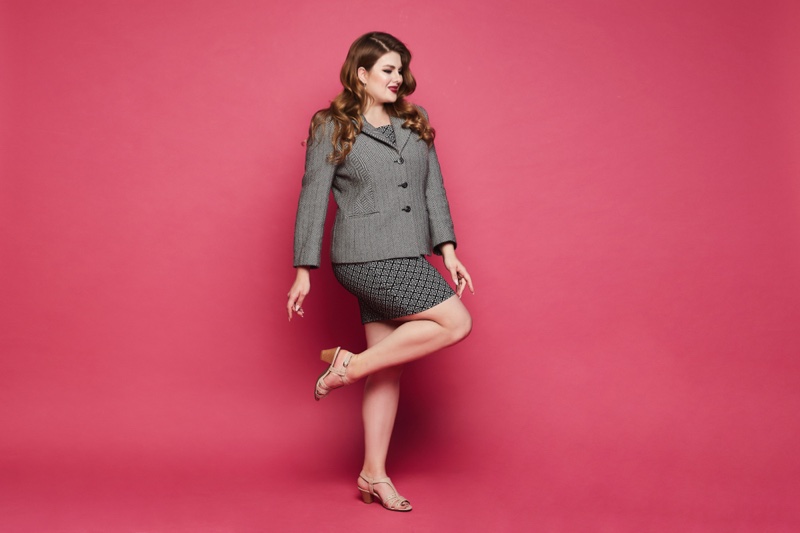 Apple-Shaped
Apple- shaped is a circular or round shape of the body. Your shoulders or hips may be the same or slightly narrower than your waistline. Find pieces that add length and define your silhouette. Also, try to highlight your favorite features. 
For tops, think about color and any top like a peplum or wrap creates a waistline and adds some curve. An open-front jacket is perfect for apple-shaped women or something like a long-vest. Mainly because they add long vertical lines to flatter your frame. Lastly, for pants try boot cut or straight jeans– anything that makes your legs look longer!  Overall, look for styles that draw attention to your shoulders and legs.
Pear-Shaped
A pear-shaped body is more like a triangular frame. Pear-shaped women have hips and thighs that are wider than their shoulders and bust. Famous celebrities like Rihanna and Jennifer Lopez have these same body types. Look for pieces that highlight your smaller waist.
For tops, pieces that accentuate your top half work best. A square-neck or cowl neck both open up the neckline to help draw the eye up. Cropped or patterned jackets with texture are great ideas for pear-shaped women. We love a good blazer for any wardrobe addition. Finally, pants should be darker colors and roomier cuts to hold everything together well.