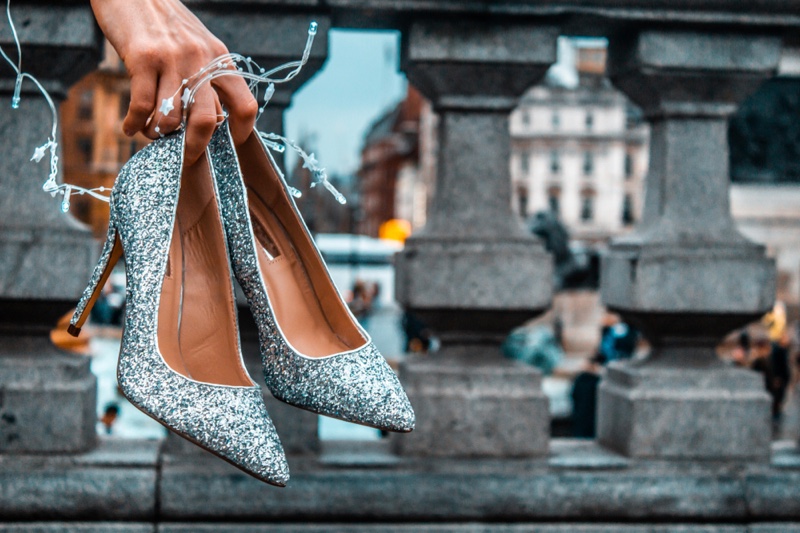 Women who love fashion do not limit themselves with a simple look from flat shoes. Be it overly-glamorous or strappy sandal, a low-heeled or a black pump comfortable one; they are capable of resonating the personality of a gorgeous woman in a vibrant manner. With the latest technology employed by the shoe manufacturing industry, you can now find shoes in a wide range of colors. Versatility is the essence of pump shoes. The magic of such a pair of footwear is that you can move to an evening party just after your office hours while you are wearing a pair of pumps.
Pumps Accentuate the Right Places
With these shoes, the foot is supported all around the shoe front, back and on both sides, and it can have an ankle strap too. They are accessible in kitten heels and high heels. You can even get flat-heeled court footwear. A superb example is the Salvatore Ferragamo black Gancini pumps. The latest fabric on this elegant silhouette creates a fashionable look that will add flair to any outfit.
Pumps are not too flashy, not too understated — the perfect dress shoe for business or any dressy, yet not-so-formal occasion. High heeled or low heeled, pumps are considered the more casual and comfortable choice in dress shoes. Many women love their basic design and simplicity, as well as their friendly price tag.
Pump shoes go with any dress like skirts, jumpsuits, jeans, etc., and look stylish. It is also possible and attractive to use these laced pumps with any attire, whether for a formal occasions or a casual use. The attraction of these shoes is so very high that a person once starts using them, will not like to go for anything else. These pumps are sure to stay in style. Women's designer pumps are modern designs and they will remain forever in the lead of trends in fashion. They are suitable to look either sexy or casual as per your choice.
No matter their style, shoes tell many things about us through the material they are made of and also through the way we maintain them. Here are some comfortable and popular pumps.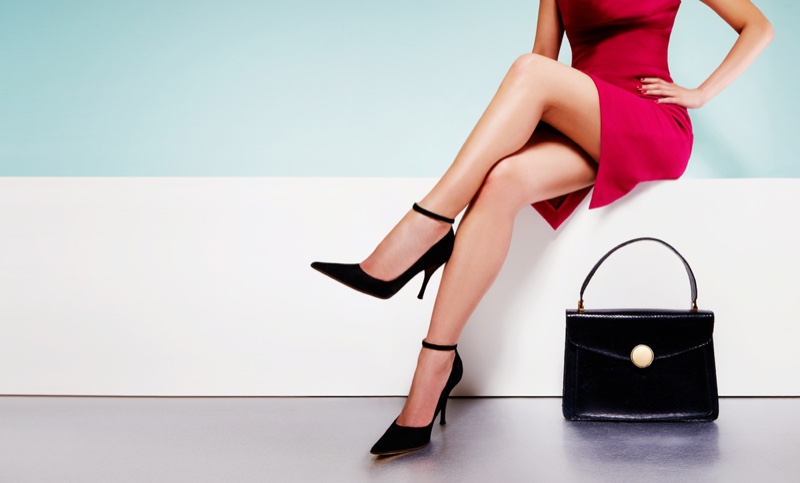 Pointed Toe Pumps
These are the most basic pumps, wide and comfortable. They are designed to create an emphasis on the legs. These pumps are suitable for the current woman since they are befitting any occasion and come in different sizes so you can get the right pair that fits your feet. In their basic design, they offer a unique look, making them even more attractive.
Sling Back Pumps
This shoe has sexy features and comes in various colors. The features include open toes. It also comes with a 4.5 inches heel with tailored vamp straps and a high platform with a slingback. This shoe makes women feel comfortable when they wear one and definitely add a little bit of confidence in their gait.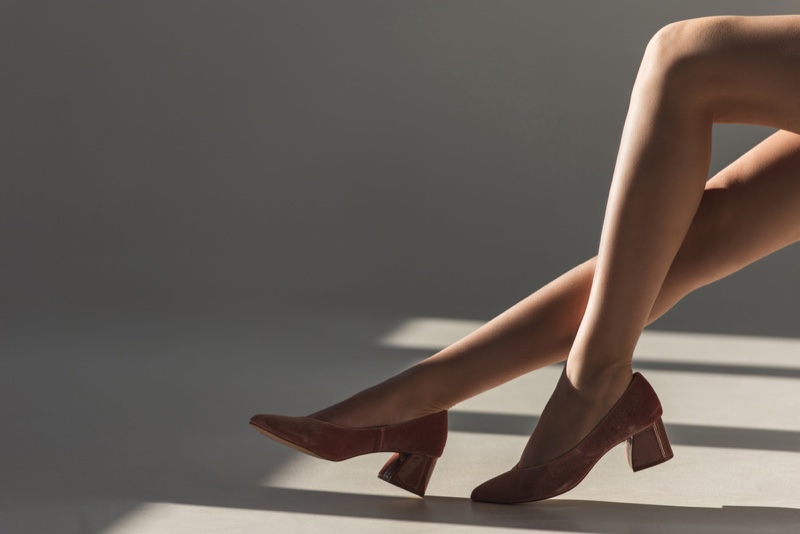 Round Toe Pumps
Their silhouette shoes add elegance and style, creating an appearance that exudes a touch of playfulness, sexiness, and downright confidence. The design was created so that this shoe will have a good room to be extremely comfortable even in heels.
Below are key factors to keep in mind when selecting a pair of shoes.
Walking Show vs. Sitting Shoes
Teetering in a pair of sky-high stilettos is not a good idea if you are going to be doing a lot of walking. Styles that are great for hoofing it are flats and lace-ups. Many flats come in ornamented styles with fancy embellishments on the toe, some of them are even interchangeable! Go for a pair of elegant flats when you want comfort, but don't want to look frumpy. Or try a spectator or a two-toned wingtip for menswear-inspired style.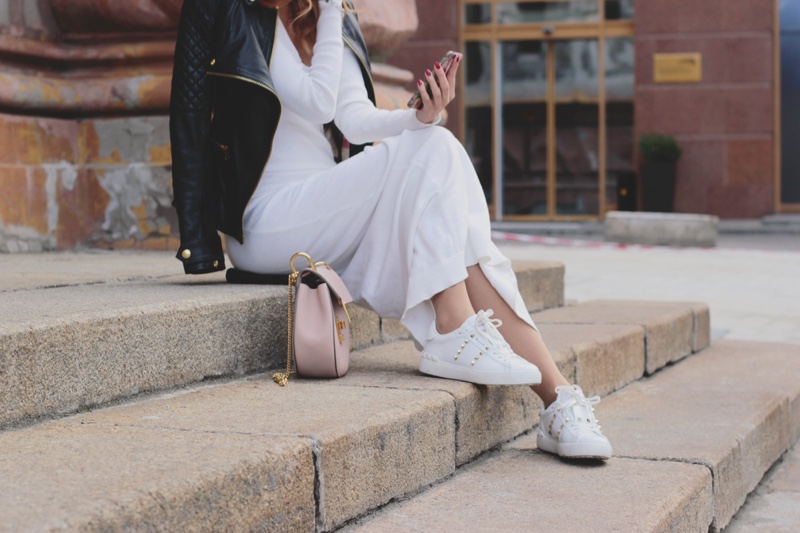 Shoes to Get There in Style
Lace-ups are great for the gym, but if you crave something with a little more va-va-voom, then check out a pair of platforms or wedges. New flat platform styles are fashion-forward and easy as flats to walk in, just be mindful of twisting an ankle. Platform heels are also a bit easier to take than regular heels because your whole foot is lifted, you get more height without increasing the angle of your heel in relation to toe.
Wedges are another great option for walking. Wedges offer height and more stability because there is more surface area touching the ground, distributing your weight over a larger area instead of just the heel.
Shoes to Flatter Leg Shape
When it comes to dressing shoes, think about the shape of your leg more than the style of shoe that you like. Ankle-Strap shoes work best on thin legs with the cool looking and comfortable ankle socks like Kindsox. Anything that puts a horizontal line across your legs will make them appear shorter. Therefore, women with long legs will do better in ankle-strap styles. T-straps also go around the ankle with a strap going down to the toe. T-Straps are reminiscent of the 1920s and they won't fall off your feet when you're doing the Charleston.
Conclusion
Pumps shoes have come a long way. These shoes do not limit the possibility of wearing clothes as you can comfortably match them with elegant dresses, informal jeans, leggings, skirts and other types of clothes. To make the best of these pumps, you need to play with different combinations. You can play with colors, heels, and styles.