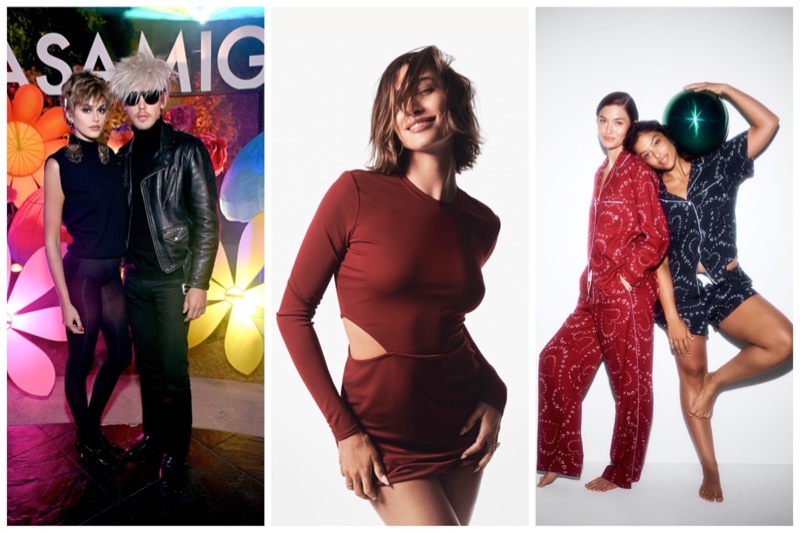 The Halloween festivities were a glamorous affair, with celebrities like Kaia Gerber, Megan Fox, and Paris Hilton showcasing their stunning costumes at the Casamigos Party, setting a high bar for holiday fashion.
Meanwhile, Hailey Bieber became the radiant face of Calvin Klein's holiday 2023 campaign, bringing a fresh vibrancy to the brand's seasonal offerings. Similarly, Victoria's Secret unveiled its holiday advertisements, which promise a dazzling array of glitz and glam, perfectly capturing the festive spirit.
The fashion narrative continued with a detailed exploration of stockings, highlighting the versatility from classic lace to edgy fishnet styles, catering to diverse tastes and occasions. The industry's embrace of inclusivity was celebrated through the impactful presence of 15 plus-size models reshaping the fashion conversation.
As temperatures drop, a curated guide to winter outfits provides essential insights into mastering cold-weather style with elegance and comfort. Actress Anya Taylor-Joy glittered in Dior's holiday advertisements, embodying the golden allure of the festive season.
A comprehensive guide of over 20 types of dresses offers inspiration for every event on the social calendar. Adding a sparkle to the season, Graff's festive campaign inspires with holiday jewelry, ensuring that the end-of-year celebrations will shine brightly.
Lastly, Anna Klouckova brought a touch of nostalgia to the pages of L'Officiel Lithuania, modeling black and white looks photographed by Olga Rubio Dalmau.