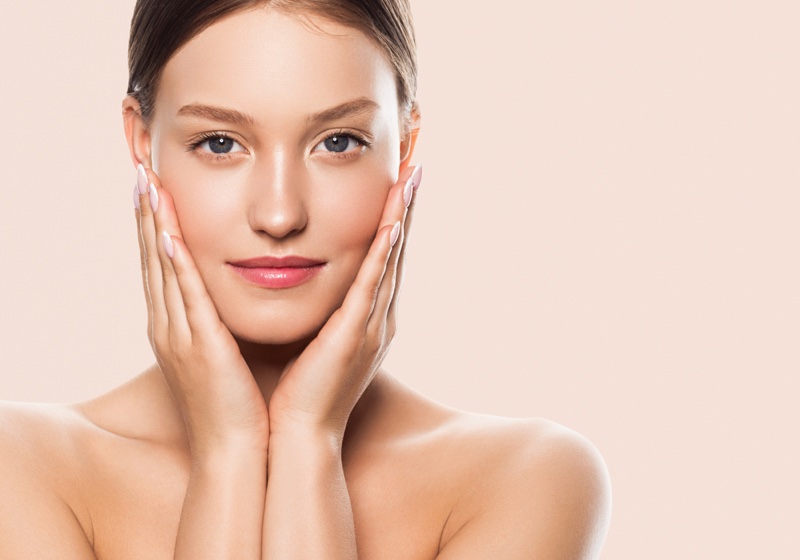 Waking up in the morning and seeing a pimple on the face is the worst nightmare for everyone.
Trying a new anti-acne cream, hoping to get rid of it is a ray of hope. Until…Your skin starts developing acne scars. 
Yes. Even if you successfully clear acne, there is a pretty strong chance that it'll leave scars behind.
These visual reminders of the acne breakouts are super annoying and, not to mention, complicated to treat.
Well, fortunately, there isn't a problem without a permanent solution. 
Some skincare routine procedures or acne scar removal treatments can give you clear glass skin.
First of all, it's essential to understand your skin's potential to react to the treatments. There are some super effective acne scar treatments suited to your acne scar problems and skin type, a permanent solution against your skin's enemies.
Before you go with the treatment, let's shed some light on acne scars and why they occur.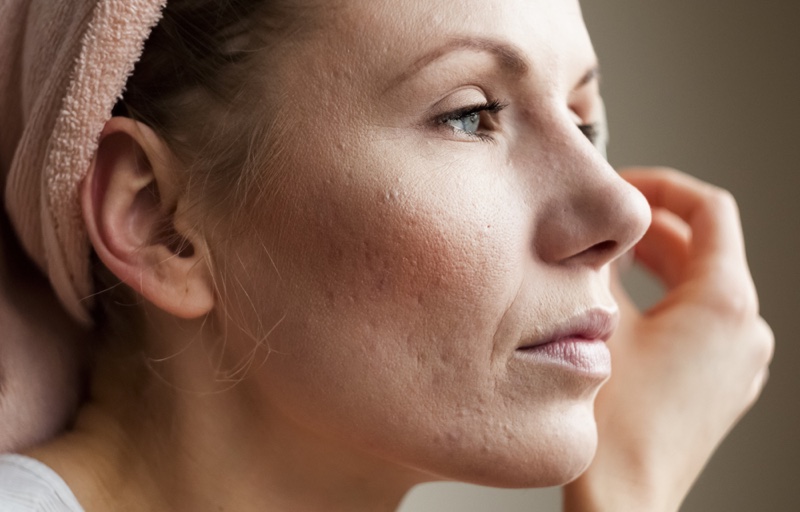 What Are Acne Scars and What Are The Reasons Behind It?
Acne scars are nothing but irregularities on your skin, either a pit or an elevation. Those are the wound marks of the acne breakouts that can worsen with time. 
There is a good chance that you won't get acne scars post-breakout. The reason is, sometimes, these problems are genetic.
If your family has acne-prone skin that leaves scars behind, then you might also face a similar issue. Otherwise, you are good to go.
Scarring depends on how severe your acne breakout was and how long you took to start the treatment.
The quicker the acne treatment, the lower the chances of acne scars.
Collagen also has a lot to do with acne scars. Usually, collagen helps your skin heal from acne breakouts. However, an irregular generation of collagen could end up giving you scars.
Not to worry, as good treatment and some care can bring back clear skin.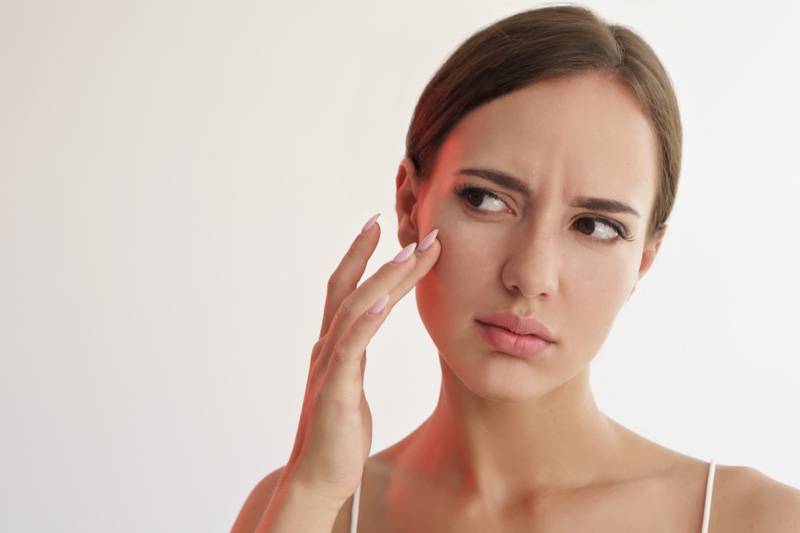 How To Treat Acne Scars
The best way is to treat the acne itself and stop generating acne scars altogether. If you have even a slight breakout, start using a skincare routine with salicylic acid or benzoyl peroxide products.
Go to the dermatologist at the early stage, and you might never suffer from acne scars. 
Acne scars could be deep within your skin, irregularities on the surface of the skin, or black/red raised spots.
Based on the type of acne scar, your skin type, and other health concerns, below are the few permanent solutions.
1. Laser Treatment
Laser treatments, also known as skin resurfacing treatment, peels the outermost layer of the skin. 
The laser beams treat the infected area by promoting new tissue generation and heals the damaged cells.
The bonus point is that laser treatment can also eliminate wrinkles and keloids and give you clear fresh skin.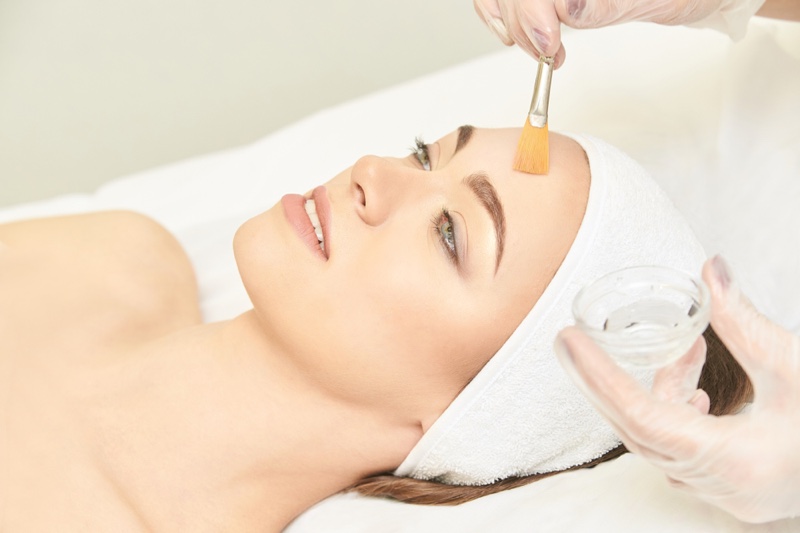 2. Chemical Peels
Chemical peels work best for the tedious, stubborn pits. Not only does it clears each pit, but it also promotes collagen production for natural healing.
A unique TCA cross method puts chemical peels into each pit with a needle or a toothpick. 
The method would show great results on narrow scars. Deeper scars might need more care and prolonged treatment.
3. Subcision Treatment
Laser treatment or chemical peels might not work best in some cases. Especially if the fibrous scar tissue is pulling down the skin surface, creating a depressed scar. 
In that case, a subcision treatment releases the fibrous tissue underneath the scar to start the healing process. 
Collagen comes to rescue the skin once again, and the treatment works even for worse acne scars.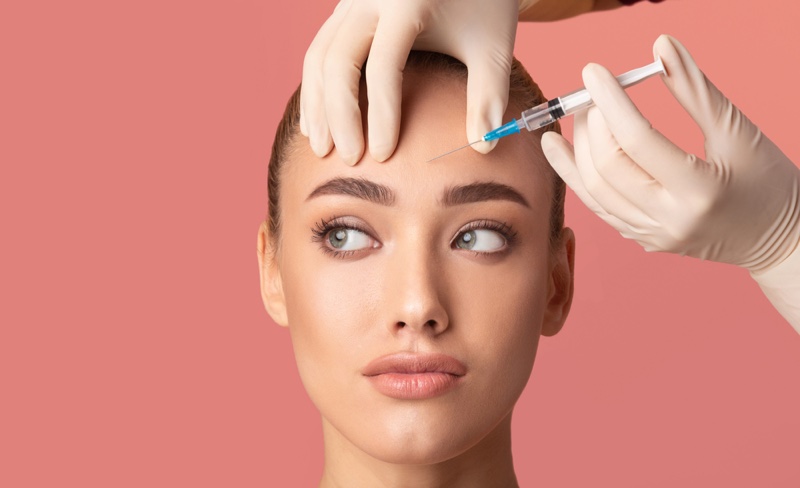 4. Dermal Fillers
Dermal fillers work best for shallow and wider acne scars. It will stimulate collagen production to elevate depression.
Based on your skin type, a dermatologist will recommend fillers like Restylane or Juvederm.
There are plenty of other treatments available to clear acne scars. Whatever your skin permits. 
Don't entertain that acne breakout or scars anymore. Your skin deserves all the pampering, so you can brightly smile into the mirror, reflecting clear skin.