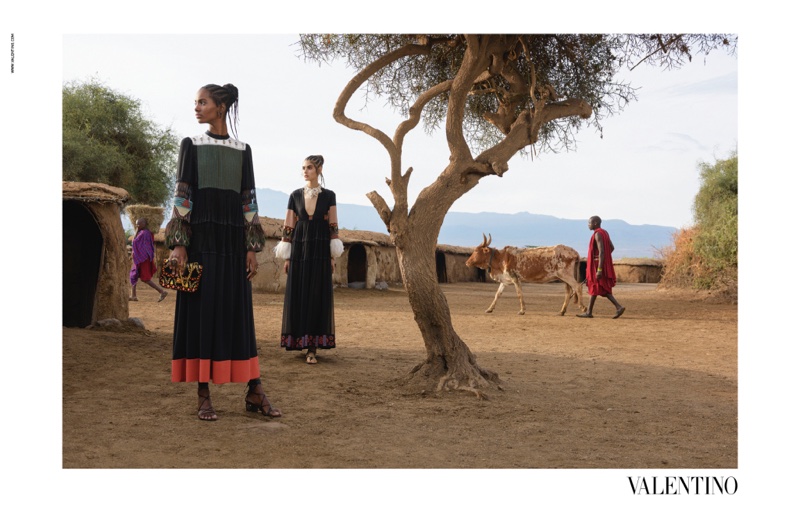 With its spring 2016 runway show inspired by Africa, Valentino designers Maria Grazia Chiuri and Pierpaolo Piccioli staged the new season's campaign in the Amboseli National Park in Kenya. The Italian label tapped Stephen McCurry, a photographer who is most famous for his 'Afghan Girl' National Geographic cover.
The full cast of model stars Alice Metza, Cameron Traiber, Greta Varlese, Kirin Dejonckheere and Tami Williams. Also featured in the advertisements are the Maasai people.
McCurry told WWD about shooting the campaign, "The idea of these pictures is to take the viewer on a journey. The clothes were inspired by African motifs, [so] to take the shoot to Africa and show how these things interact and, this connection of the clothes, the models, the environment, the local people; I thought it was a great endeavor."
Valentino Spring 2016 Campaign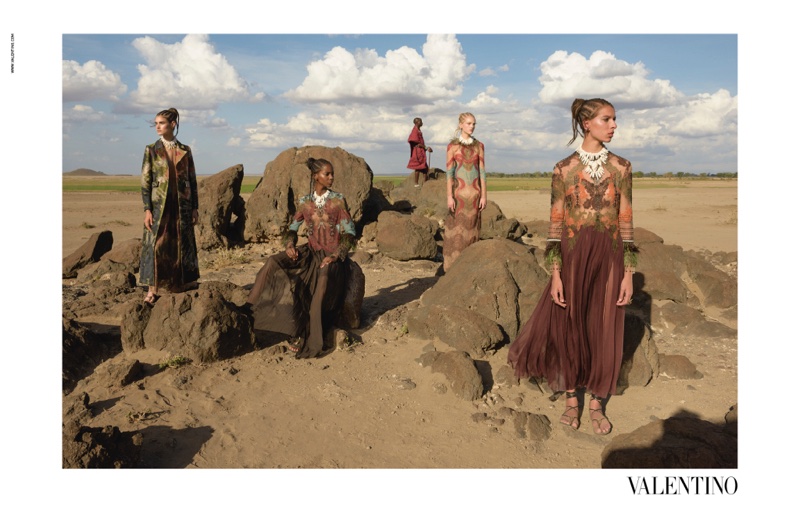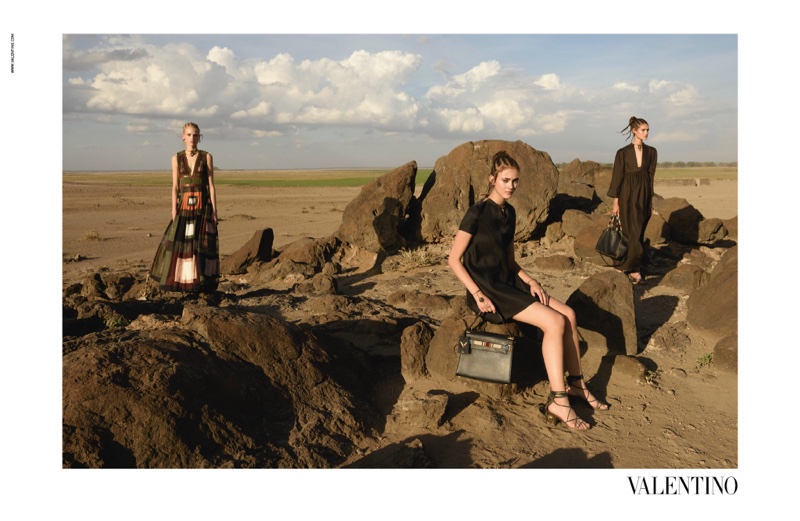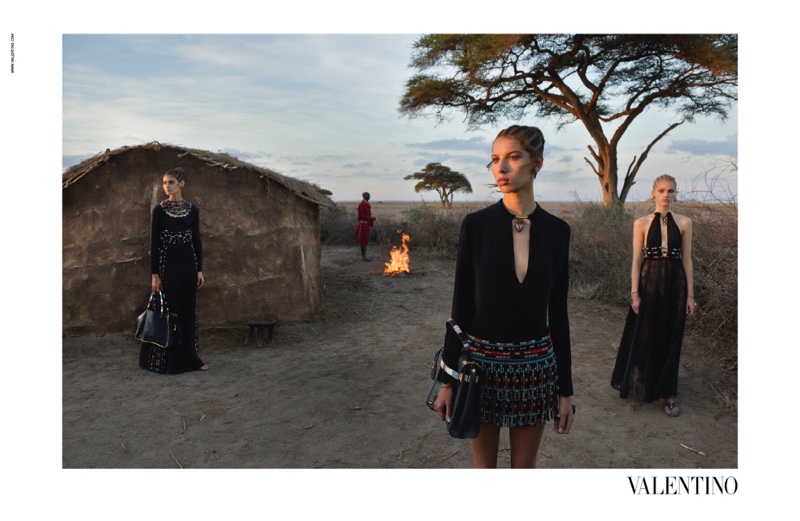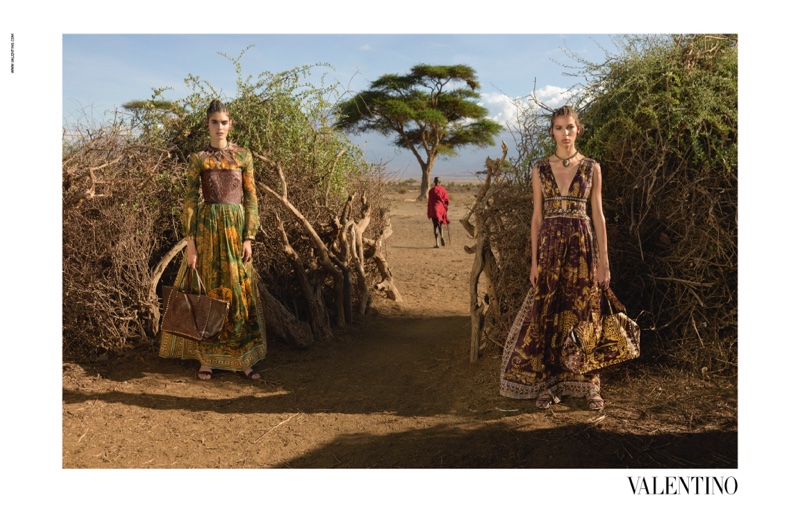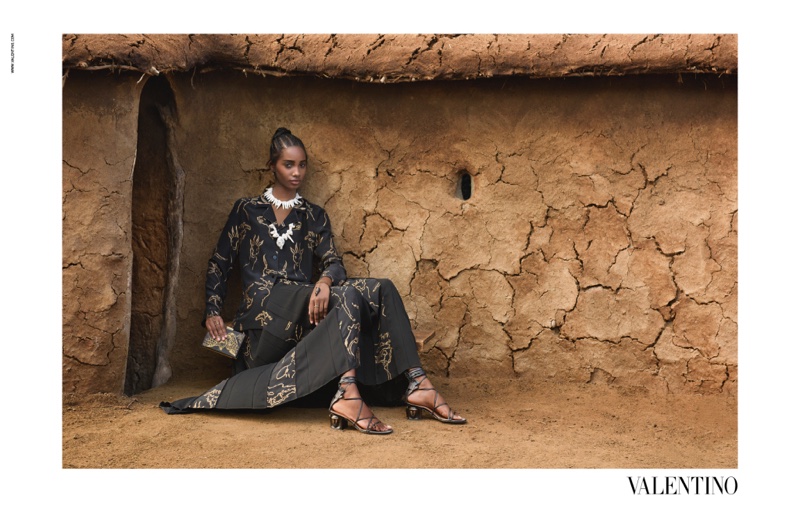 Valentino Spring 2016 Runway
Influenced by tribal motifs, Valentino's spring 2016 runway collection included its fair share of romantic dresses embellished with geometric prints as well as jewelry. A color palette of black, ivory, ebony, beige, dark red and forest green makes for earthy tones.
Valentino New Arrivals – Neiman Marcus