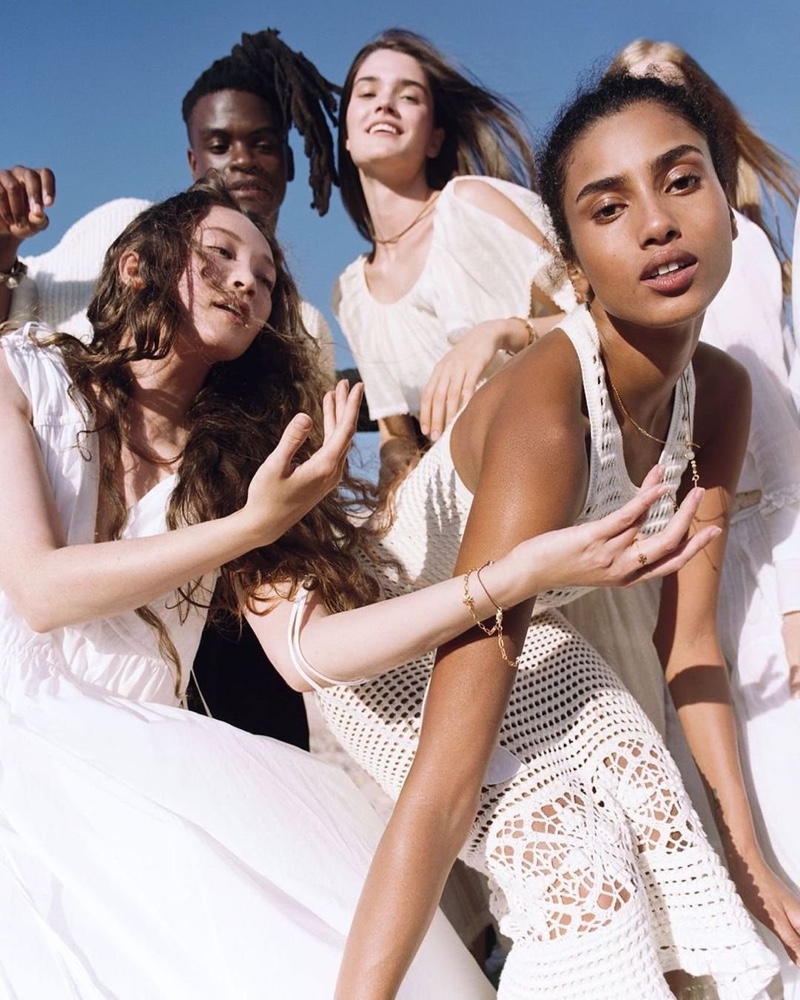 Tory Burch has introduced a new perfume collection dubbed Essence of Dreams, comprising five fragrances that evoke feelings of hope and a more positive outlook on the future. The essential oils used in each scent in the line are of the highest quality and combined with botanical components. One can detect notes of vibrant, enchanting, and refreshing olfactory scents throughout the collection.
The Tory Burch Essence of Dreams fragrance collection embodies an aesthetic and spiritual expression, which contributes to the one-of-a-kind quality of the olfactory experience. "Mystic Geranium" is for joy, "Sublime Rose" is for love, "Divine Moon" is for peace, "Cosmic Wood" is for magic, and "Electric Sky" is for freedom.
Tory Burch Essence of Dreams Fragrance Collection Campaign
I have always been fascinated by scents and the way they can transport us or change how we feel. In a chaotic world, I wanted to create beautiful, uplifting fragrances that instill optimism and inspire us all to visualize a brighter future.

Tory Burch
These fragrances were created with the intention of bringing one closer to their dreams. The American brand worked with Shiseido to create the perfumes, a process that took two years to accomplish.
Related: Sydney Sweeney Models Tory Burch's Must-Have Bag in New York City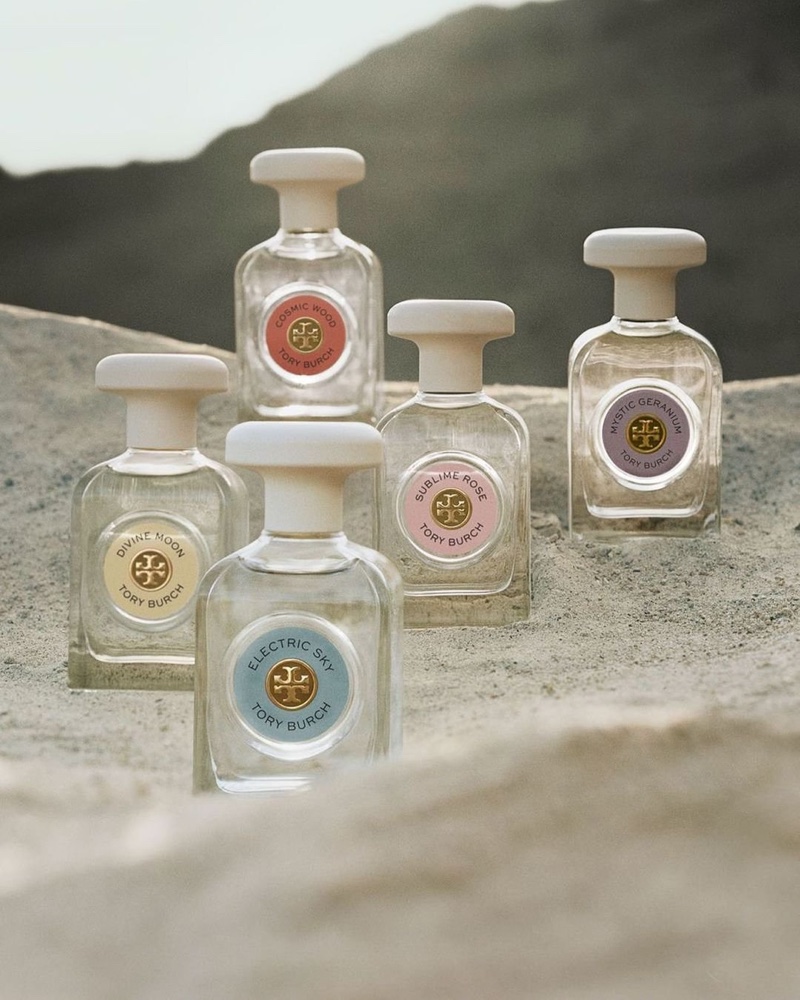 Burch selected Oliver Hadlee Pearch to direct the incredible campaign built on the imagination and dreams we all share. The advertisements feature the models Imaan Hammam, Havana Rose Liu, and Alexandra Micu, and Benjamin Bruno is responsible for the styling. Syd Hayes does the makeup, and Syd Hayes also works on the hair.