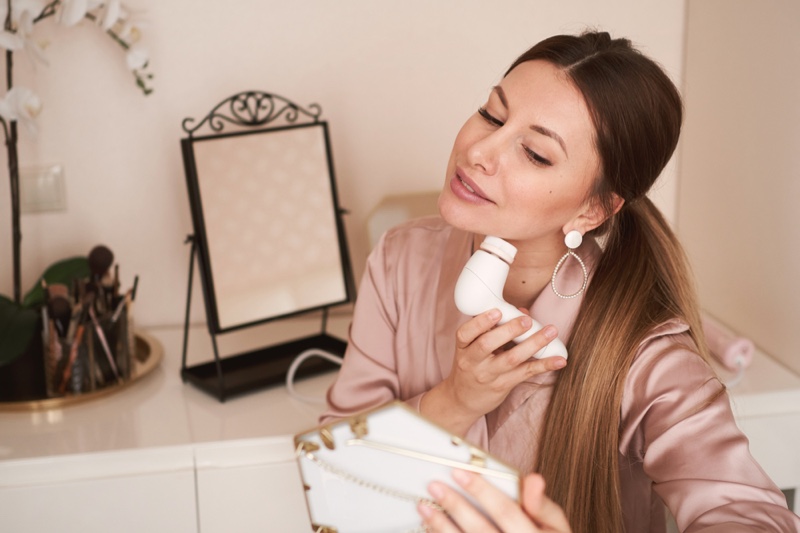 Hi-tech gadgets for skincare are all the rage, and face massagers dominate the market. When used regularly, they increase blood flow to the face, delivering oxygen and nutrients to your skin cells. A good massager can help reduce fine lines, stimulate collagen production, and make the skin tone more even.
Every device has peculiar benefits, and many of these beauty tools will leave your face glowing. Some massagers lift and tone; others reduce inflammation. Some of the best features to look for include textured edges for tense areas, vibrating pulses that alleviate puffiness, and smooth gemstones that soothe and cool the skin. Here is what some of the most popular models offer: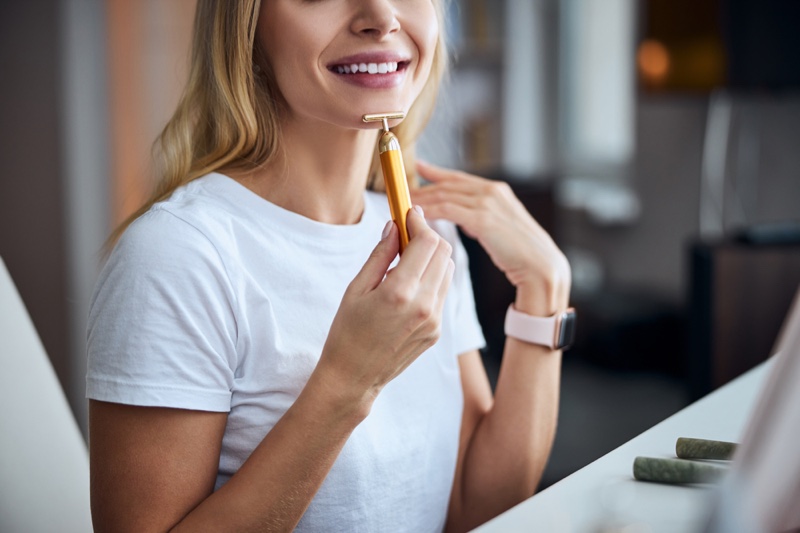 Jillian Dempsey Gold Bar
This product is a true fire strike as it comes from a celebrity makeup artist. Jillian Dempsey has created a 24K gold marvel, which is useful for toning and sculpting alike. Its T-bar vibrates to stimulate blood flow. Your face will glow without a single drop of highlighter.
It is debatable if vibrations are more beneficial or effective than a plain massage tool, gua sha, or jade roller. All of these devices can stimulate collagen production and absorption of creams and serums. However, the Gold Bar definitely makes the process quicker and easier. If you are willing to spend almost $200 to speed up your treatment a bit, this massager is for you. The sculpting results may last for a full day.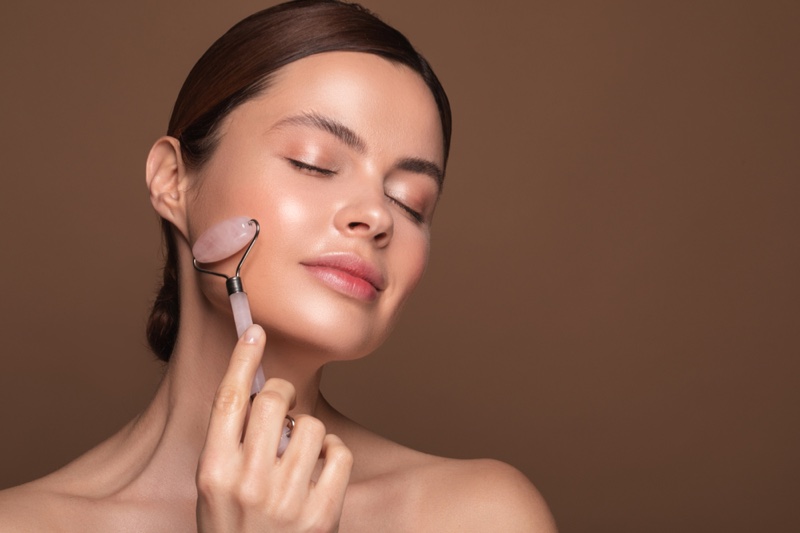 Yang Face Massage Set
This massage kit contains all the essentials. In addition to the textured jade roller, you will get a facial cup and a couple of "pounder" gua sha tools in the shape of a mushroom. The cup is used for full facial lifting and toning, while the pounders can knead tension on your jawline and cheeks. The jade roller was designed for your forehead, cheekbones, neck, and chest.
If you have tension in your jaw and around your eyes, this set will be perfect. The bigger head of the roller improves the appearance of skin texture, as it has a smooth surface. The spiky head will drain lymphatic fluid, gently exfoliate the skin and stimulate blood circulation. The pounders relieve tightness around the face. The entire set costs $155.
Facial Sculpting Wand, Shani Darden Skin Care
The price of this sculpting tool ($399) may be a deterrent, but you will be getting the full set with multiple attachment heads and speed settings. The device uses sound waves to target nasolabial lines and crow's feet. Users report feeling muscle relaxation and seeing their forehead lines become smoother.
The set includes the beauty gadget, a flat disc attachment, a precision ball attachment, and preparation gel. The precision ball is designed for nasolabial lines and crow's feet. The second attachment is suitable for seven treatment zones. The sound waves penetrate deep layers of the skin — up to 2.5 in under the surface.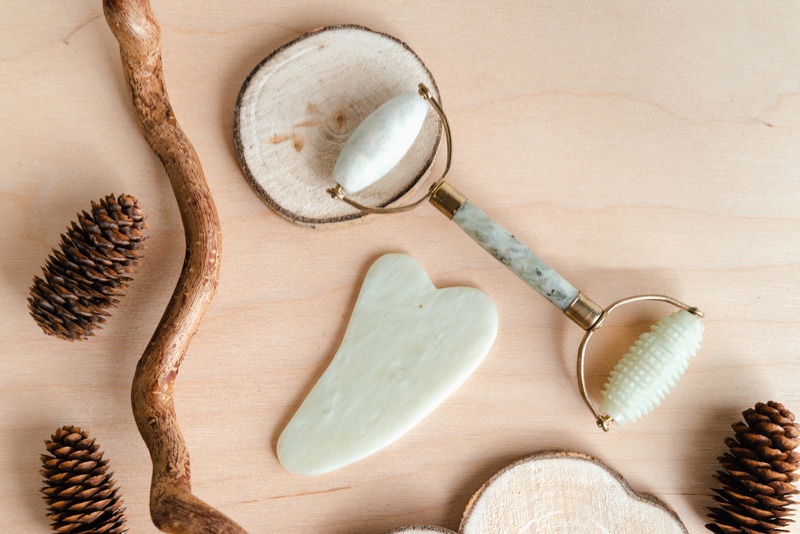 Are Face Massagers Worth Buying?
These devices can give your face a more defined appearance, and these immediate effects will last for up to 24 hours. At the same time, the treatments have long-term benefits, too — they stimulate the production of collagen and absorption of skincare products. Face massagers make fine lines less visible, smoother skin texture, and brighten your complexion. Overall, they are worth trying!