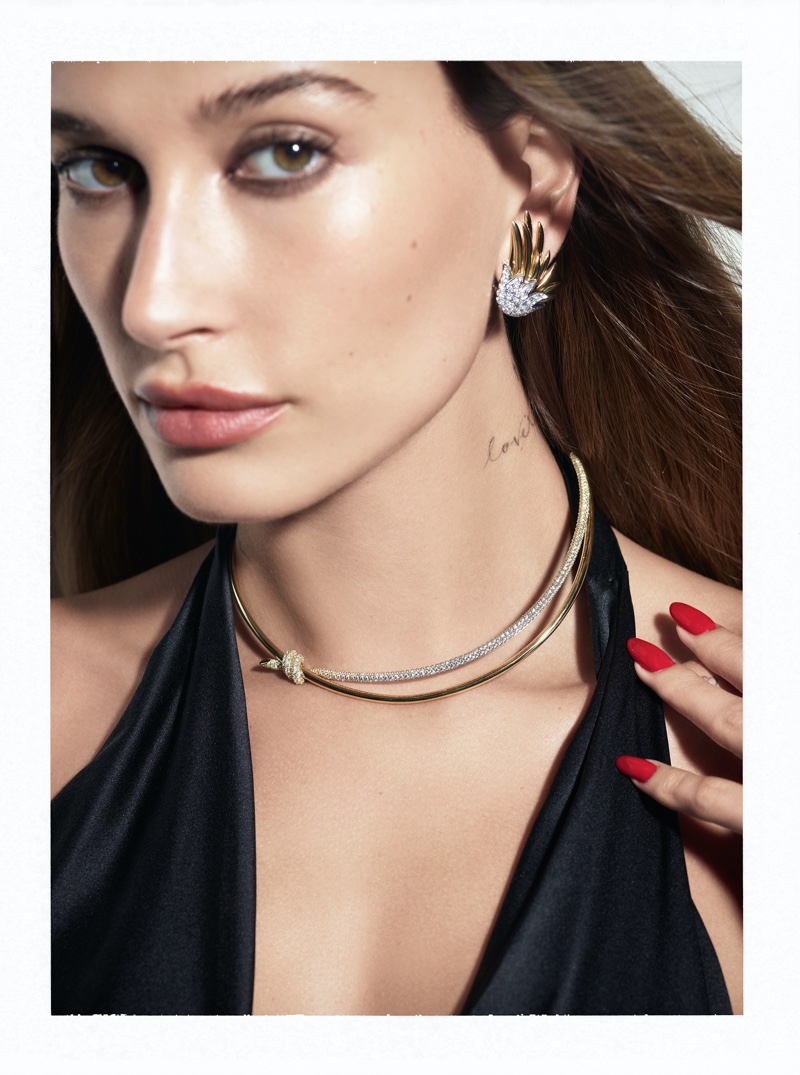 The Tiffany & Co. x Andy Warhol Holiday 2022 campaign featuring Hailey Bieber has been revealed. Mario Sorrenti was the photographer that shot the supermodel posing on location in New York City for the striking portraits. The stunning blonde channels timeless elegance while wearing glistening diamonds.
Tiffany & Co. Holiday 2022 Campaign
In addition to her sparkling jewelry, Hailey Bieber dresses in all black, including blazers with tailored fits and satin pieces with plunging necklines. She is accessorized with rings, earrings, and bracelets, and her manicure is a vibrant shade of red. Earlier this year, she was given the role of ambassador and served as the face of the T Collection campaign.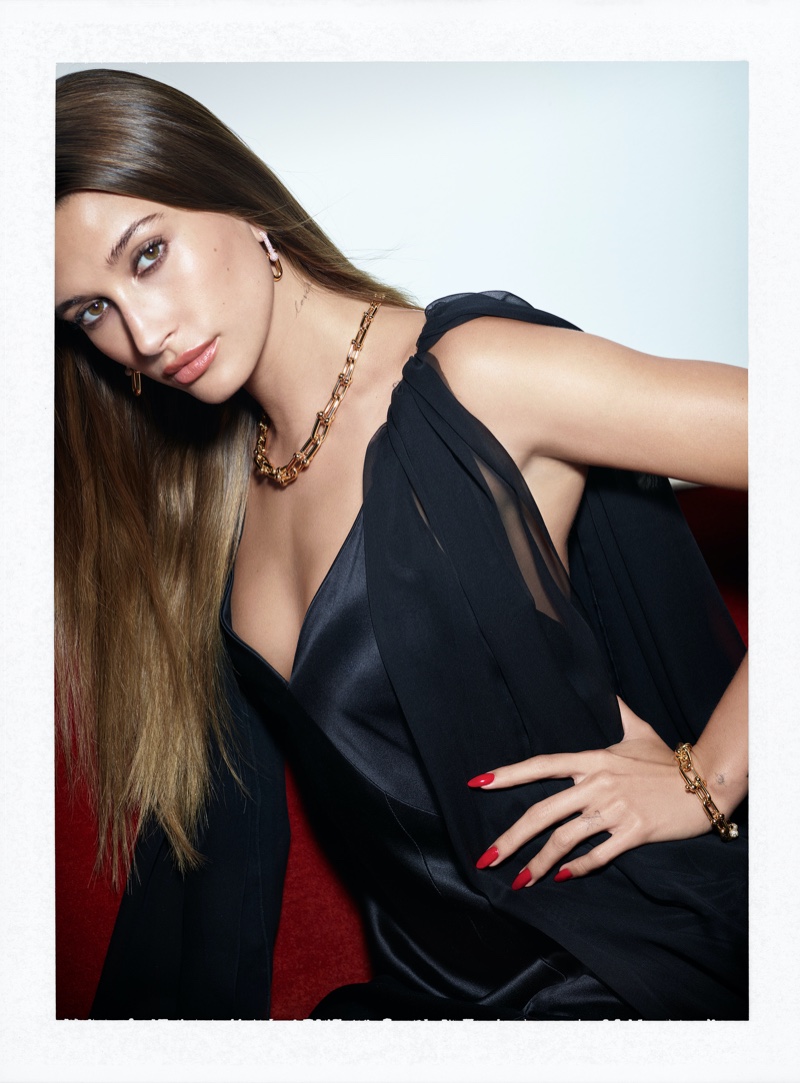 The video celebrates giving in a lavish party reminiscent of Warhol's downtown Factory. Hailey Bieber hosts this extravagant holiday party with festive décor, Super-8 camera projections, and Tiffany & Co. designs. In the film, she hands out Blue Boxes to partygoers, including gifts like Jean Schlumberger's Bird on a Rock brooch.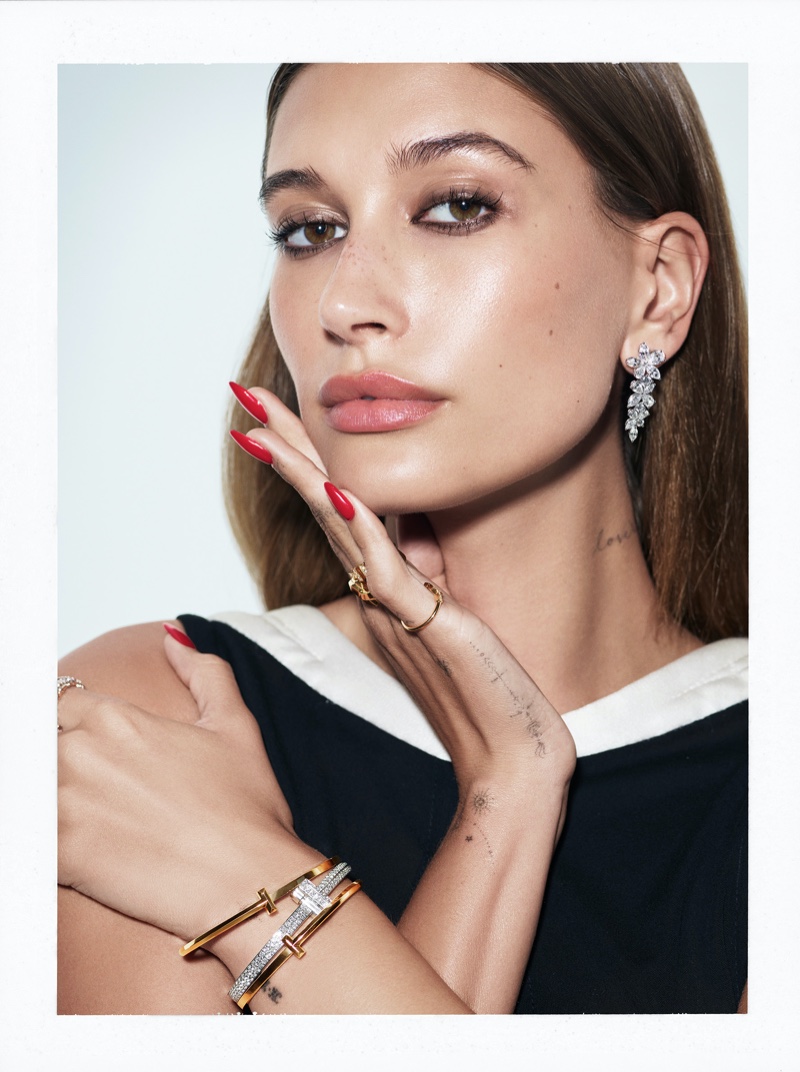 "This holiday season, we wanted to celebrate Andy Warhol and uplift his connection to Tiffany & Co. by taking inspiration from the iconic greeting cards that he created for our clients in the '50s and '60s," states Alexandre Arnault, Executive Vice President, Product, and Communication. "The campaign video brings these elements together by paying homage to our longstanding relationship with the one of the world's most celebrated artists."