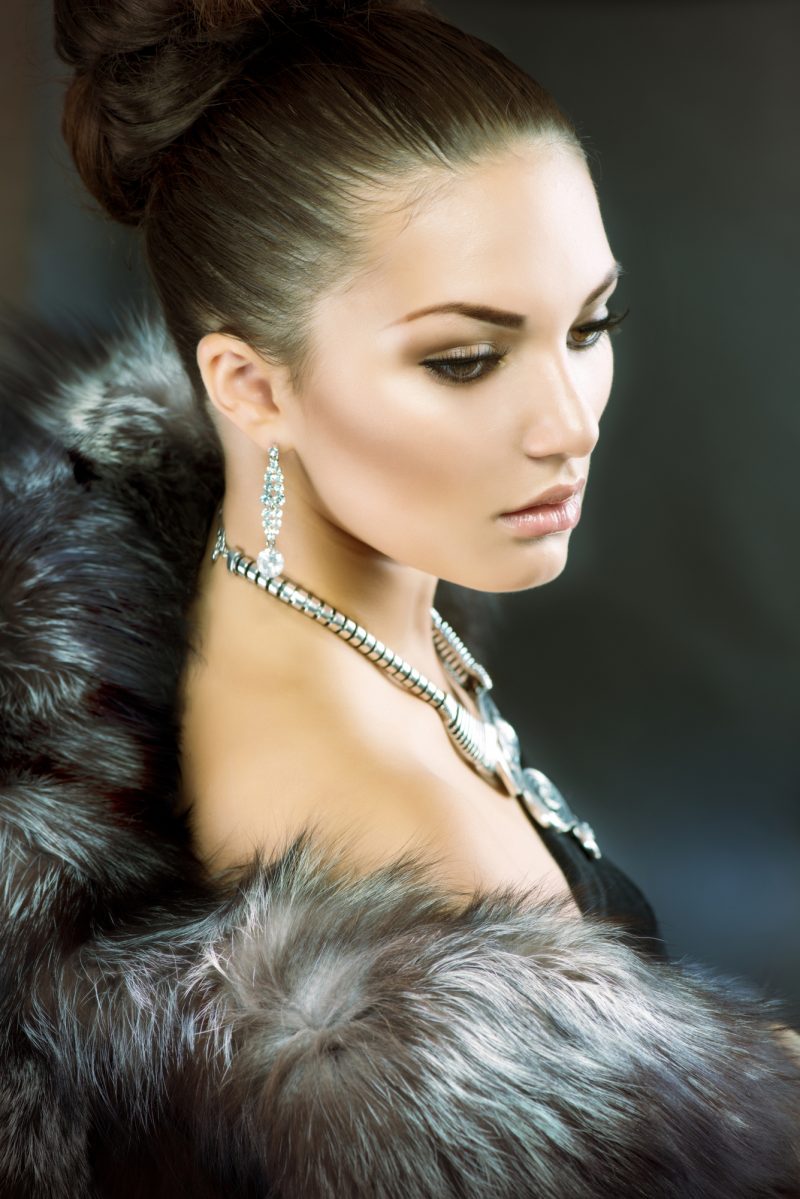 Mink fur is one of those iconic items that have made it through the time. Cinematic in its presence, mink fur coats have a special place in those hearts who know that fashion changes, but the style is forever.
Strike the Pose!
How many of you have often admired your mum's or grandma's vintage mink coat hanging in the closet when you were little girls? How many of you have dreamed of one day, owning one? By now, your mum has probably landed you the famous mink coat. But its cut is too old-fashioned, and it feels too heavy to wear. 
Don't despair. Vintage mink coats looked ravishing in their golden age, but today, they can look somewhat outdated. That's why we're here to propose to you the perfect balance between old glamour and in-vogue. 
Reinventing Mink Fur Coats 
Modern Mink Fur Coats have the elegance of yesteryear, timeless style, and the comfort of advanced technology. Contemporary furs are softer to the touch and lighter to wear. Are you looking for the right style, shape, and color? Elpidio Loffredo manufactures any mink fur coats you can imagine. Elpidio Loffredo is a company that respects its customers through its outstanding quality, excellent communication, and ultra-fast delivery. 
All fur coats are made in Italy (Italians do it better, don't they?) with particular attention to details. Elpidio Loffredo has an artisan laboratory in which carefully selections raw materials and produces high-quality fur coats in Pompei, Italy. You can also order your mink fur coat online of course. The devoted Elpidio Loffredo team is always available to advise you, listen to your needs, and answer any question you might have.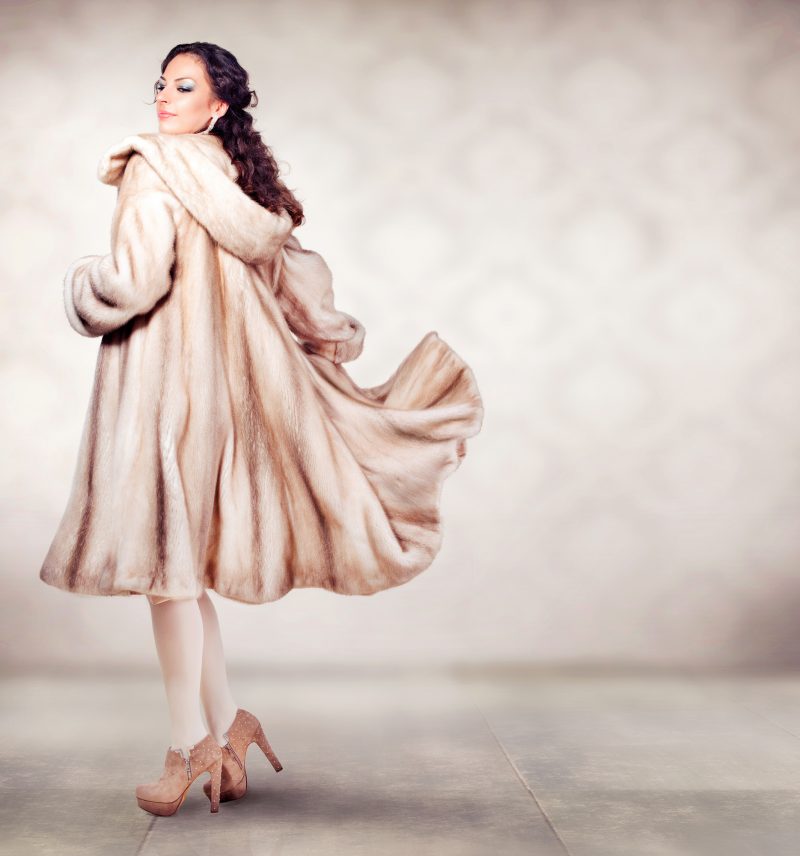 How to Choose the Best Mink Fur Coat?  
Soft silky and light. Wearing an Elpidio Loffredo Mink Fur Coat is like walking on clouds. You have the impression of being light as a feather, and yet, there's nothing that can keep you warm as this luxurious coat. It's a statement of timeless elegance and independence. You, a modern Russian princess with coffee in hand, are the center of all glances. 
Choosing the best Elpidio Loffredo Mink Fur Coat is like choosing a car. It's an item that stays with you, and we need to select it carefully with our lifestyle in mind. The first question you should ask yourself is easy: what would be your fur's primary function? Are you looking for day-to-day wear? Something to wear on special occasions? Elpidio Loffredo has a vast selection of mink furs for any need and desire. 
How do we balance beauty with functionality? Apart from warmth and charm, some other considerations include durability and cost. That's where Elpidio Loffredo comes in action. Mink fur coats are made by real artisan's hands, with sublime care. You can rest assured that your fur will last a lifetime. And here's where price comes to mind. It's evident that mink fur coats are luxury products, but Elpidio Loffredo immensely cares about the right balance between quality and price. That is also why old customers keep coming back!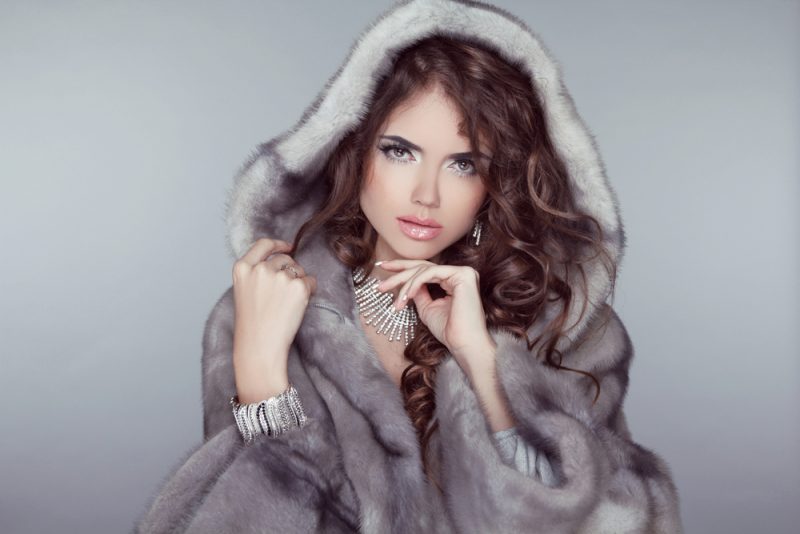 Styles 
Are you an attention grabber? Do you prefer to be discreet? 
You've just got an award and want all the world to know? A long-haired mink fur is for you. Check out the Blue Iris Mink Coat. The main features that make this mink coat so elegant are the rever collar, the hook-and-eye closure, the full sleeves and a modern, stylish lining that gives the coat that extra-class touch. All eyes are on you! 
If you want more elegance, nothing beats Elpidio Loffredo mink coats. A fur-lined jacket also gives you the warmth and luxury of fur, but without making a big deal about it. Check out for reference the beautiful Pastel Mink Jacket or the Cashmere Loro Piana Jacket with Mink. But these are only suggestions, and there is plenty of choices!
For those who want something more edgy and modern, technological advances mean that designers have more room for creativity than ever before. The classic mink fur coat has been reinvented with many variations to it. Check out the Multicolor Mink Coat or the Mink Fur with Lace. They are real works of art. Tempted? Check out a specialty website